Table of Contents
With the play-to-earn (P2E) space becoming as competitive as the games themselves, gaming companies are seeking new ways to differentiate themselves from the crowd. Singapore-based Ampverse is gearing up to take on the space by bringing e-sports into Web3.
Worth over US$1 billion and an expected worth of US$3 billion by 2027, the e-sports market is undoubtedly an exciting and lucrative space to be in. To learn more about Ampverse plans to conquer the P2E world and revolutionize blockchain gaming, Blockhead spoke to the firm's CEO, Ferdinand Gutierrez.
Mobile vs PC
The sprawling e-sports market is spread across mobile gamers and PC gamers. The two are not mutually exclusive but developers are often more focused on one. For Ampverse, mobile gaming is where the company wants to position itself.
"Southeast Asia is dominated by mobile games like Arena of Valor, Mobile Legends, PuBG Mobile and Wild Rift," Gutierrez explained.
"Our mission is to build dominant hyper-local champions in all the major mobile games in the region and so far, we have been pleased by our results."
Ampverse also serves as a marketing partner for EA and Ubisoft. "Our teams and talents were engaged to promote their products amongst fans, communities and beyond," Gutierrez said of their partnerships. "Bringing brands closer to the gaming world is part of the wider Ampverse mission."
Competition
Although the P2E space is far from saturated, one notable competitor is Emerge. The Singapore-based company harnesses the best talent in the e-sports world and aims to be a world renowned e-sports organisation and media brand in the industry.
When asked about their rivalry, Gutierrez acknowledged Emerge's presence in the space but believes Ampverse has a vastly different model.
"Emerge represents talent based on an agency model, while Ampverse is a gaming company building world-class teams, talent and products across esports and P2E," Gutierrez said.
"Our model is based on the ownership and operation of top gaming and esports assets in the region. Monetising on this, we bring our fans closer to their favourite teams and talents with products like merchandise, collectibles and NFTs."
Instead of just helping Esports players, Amperverse is bridging players with fans.
"Our unique combination of owned and operated esports teams and our own play to earn guild means we can create synergies between the two delivering experiences to fans across our guild, as well as physical goods and digital collectibles."
Industry controversy
The gaming industry has been rife with controversy surrounding NFT gaming. Ubisoft had faced heavy criticism from the gaming community after announcing it would integrate NFTs into its game Ghost Recon Breakpoint. Ubisoft's video announcing its NFT project received a 96% dislike rate, with comments criticising the publisher for "milking" its games. The developer has since U-turned on its stance.
Japanese developer Square Enix also first found itself in hot water in January after president Yosuke Matsuda teased the potential introduction of NFTs. Nonetheless, the Final Fantasy developers have "doubled down" on its blockchain integration.
However, Gutierrez believes the controversy doesn't concern Ampverse. "Ghost Recon is a console/PC game and is not a concern for us in this mobile-skewed region," he said.
"As Southeast Asia leads the P2E space, we're expecting a slew of new blockchain-based games based on the success of games like Axie Infinity, Spider Tanks and Town Star."
Gutierrez also emphasised that Ampverse is focused on mobile and P2E games. "As AAA games are synonymous with console & PC games, it is not part of our strategy to win them over," he said.
Team Ampverse
Ampverse has a number of teams under its roster. Song Bang Tinh Cam (SBTC) from Vietnam, Made in Thailand (MiTH), Bacon Time from Thailand and 7Sea from India are just a few of the teams owned by Amverse with more team acquisitions in the pipeline.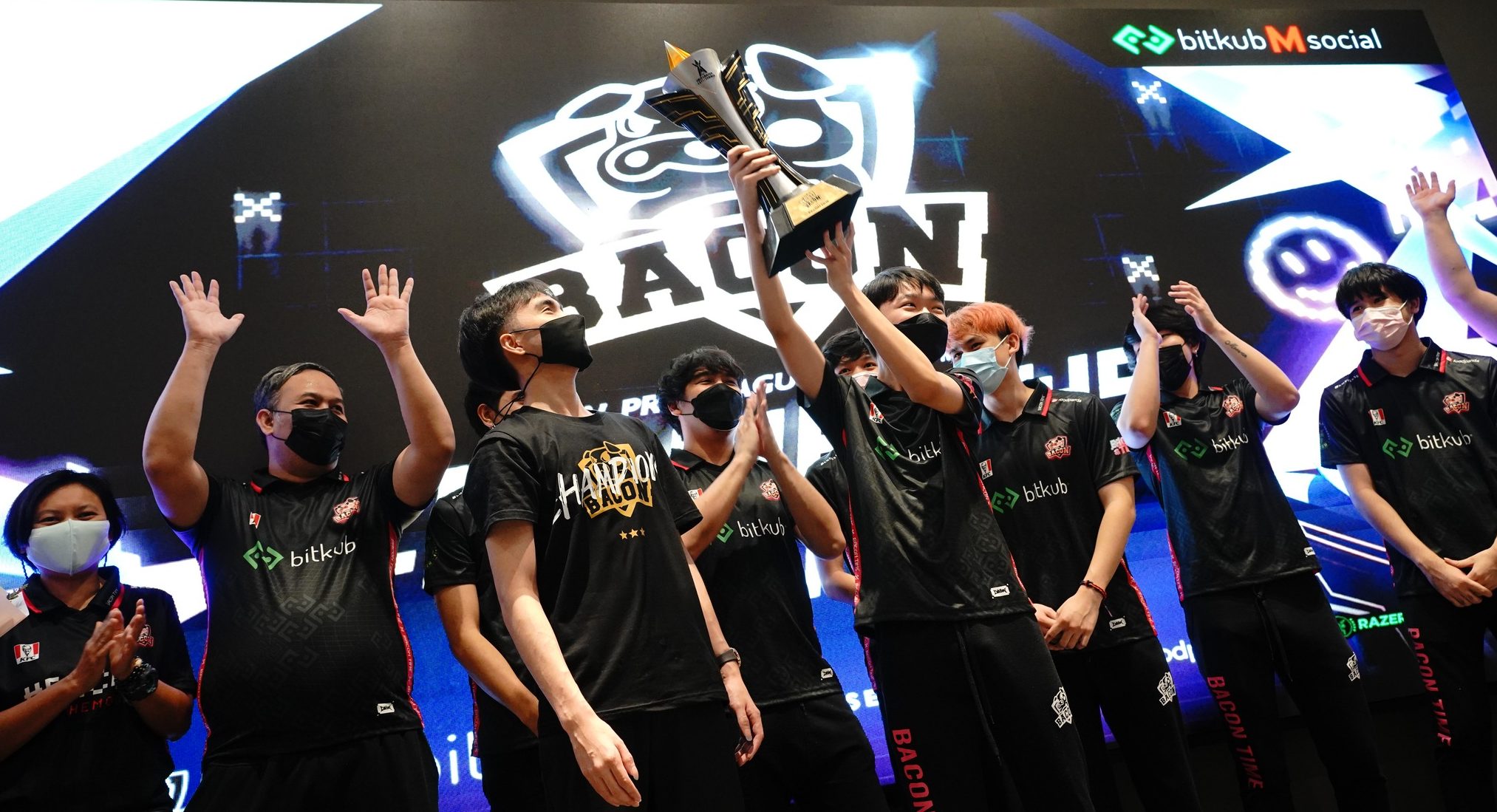 Bacon Time is the reigning champion in Arena of Valor in Thailand, SBTC has been Southeast Asia champions in Wild Rift. Most recently, 7Sea (the company's team in India) was just crowned Fight Night Season 3 Champions in Battlegrounds.
"In terms of team/talent attraction, we recognise that many team owners face issues with monetisation, so, we act as a local powerhouse to offer them commercial-savvy resources including practical and financial support, such as legal and marketing expertise, gaming devices, and coaches," Guitierrez explains.
The CEO added that teams are particlaruly drawn to Ampverse's "ability to build upon their progress with our proven blueprint of evolving good esports teams and turning them into world-class, championship winning teams."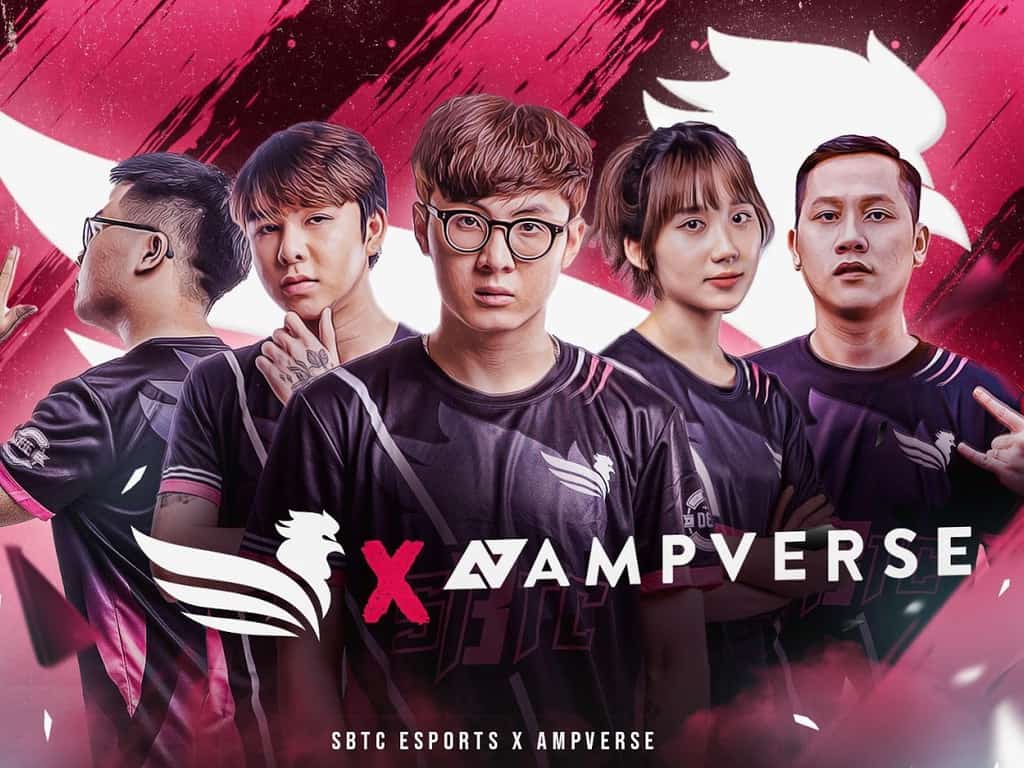 Phillippines & Indonesia
It's no secret that the P2E industry is heavily leveraged on the Philippines. About 35% of Axie Infinity traffic comes from the Philippines, making up the biggest share of its 2.5 million daily active users.
At the same time, Ampverse still sees untapped potential in the region as well as in Indonesia. "We will be ramping up our expansion efforts into Philippines and Indonesia," Gutierrez says. "Given the market potential and gaming dynamics of these countries, it will be a great opportunity for us to provide elevated gaming experiences to players, fans and friends over there."
"Specifically, the Philippines is the leading market in P2E and home to established companies like Yield Guild Games (YGG) that is the benchmark for this genre," he continued.
"For Indonesia, its high e-commerce  growth and sheer number of gamers presents a huge opportunity for us to provide real benefit to this market with our P2E initiatives."
Ampverse believes that gaming experiences are "elevated with the ability to earn money" and is capitalizing on this drive.
"With Play to Earn, gaming experiences are elevated with the ability to earn money," Gutierrez says. "We will host scholarship opportunities, P2E tournaments, provide educational materials and everything a player would need on their journey towards becoming a professional earner in the metaverse."