The metaverse, a virtual universe where users interact in a shared digital space, has long been a subject of fascination and hype. Over the years, it has garnered both praise for its potential to revolutionise industries and criticism for its perceived shortcomings. Industry leaders promised that the metaverse would reinvent how we consume and interact on the internet.
"I believe the metaverse is the next chapter for the internet, and it's the next chapter for our company too," Mark Zuckerberg proclaimed back in 2021 when he rebranded Facebook to Meta. Horizon Worlds projected a work-from-home-work-from-office hybrid through the use of digital avatars on the metaverse, accessed through an Oculus headset. metaverse users could "make eye contact" and "feel like [they're] right in the room together," Zuckerberg claimed.
Even Microsoft CEO Satya Nadella said he couldn't "overstate how much of a breakthrough" the metaverse was for the company. "It's no longer just video conferencing with colleagues, you can be with them in the same room," he said. "It's no longer just playing a game with friends, you can be in the game with them."
Game developers were psyched too. Unity, a leading game engine developer, was incredibly bullish on the metaverse's impact on the industry. Marc Whitten, senior vice president and general manager of Create at Unity said, "The metaverse is going to be the biggest revolution in computing platforms the world has seen—bigger than the mobile revolution, bigger than the web revolution."
Why wouldn't the market believe these tech titans? After all, they've been pretty much on top of things in their respective industry verticals.
Capitalising on augmented reality (AR) and virtual reality (VR), metaverse bulls fantasised about a new digital landscape that would redefine life as we know it, offering interactive opportunities with unparalleled immersion. Forbes explained how "Try-Before-You-Buy" AR applications would leverage AR to provide preview-at-home experiences. IKEA, Home Depot, Walmart, Kohls, Amazon, Shopify, Louis Vuitton, Gucci, Nike and Balenciaga already offer such services. Before long, every company and their uncles had a metaverse.
According to McKinsey, the metaverse has the potential to "generate up to $5 trillion in value by 2030."
Overpromised, Underdelivered
Sadly, the metaverse failed to take off in the way industry bulls had envisioned. In a rather damning article titled "RIP metaverse," Business Insider highlights how mainstream metaverse platforms struggled to retain users, and how the metaverse "fell seriously ill as the economy slowed and the hype around generative AI grew."
Ecosystems and economies that leveraged the metaverse were also in peril throughout the latter part of 2022. Bogus NFT projects driven by egregious and shameless degens flooded the market, and the metaverse's reputation was sadly tarnished by association.
It's hard to pinpoint exactly when or why cartoon art became digital gold – and we're using the term "art" as loosely as possible here. This somewhat immature art style was amplified in the metaverse, and however incorrectly, became synonymous with it. When NFT sales crashed, the metaverse was dragged down with it.
Decrypt highlights how users and investors became disillusioned by conflating metaverse technology with virtual hangouts. A unified metaverse also failed to consolidate and accommodate different brands' needs. Microsoft and Disney have shifted their focus away from their metaverse projects, whilst Zuckerberg now appears to be focusing on AI.
Let's also not forget how VR also became synonymous with the metaverse. As Elon Musk so eloquently put it, "I don't see someone strapping a frigging screen to their face all day and not wanting to ever leave." Despite their seemingly strong tether, VR headsets and the metaverse are not codependent. Digital real estate has also reportedly fallen 90% in value from last year.
Bad projects gravitating towards the metaverse, coupled with bad timing in the market, led to a metaverse that failed to take flight.
This Could Be The Year
Now, the metaverse finds itself at a crucial crossroads, navigating past challenges while embracing new growth opportunities.
Recently, the metaverse has seen a renewed wave of optimism. The digital landscape is blossoming, with various industries looking to explore its potential. Fashion giants like Adidas, Gucci, and Nike, as well as financial institutions like Mastercard, continue to leverage the metaverse to provide tailored and immersive experiences for customers.
Singapore companies have joined the trend too. This year, Changi Airport launched ChangiVerse, and CapitaLand returned to Decentraland With CapitaVerse, which brought the likes of local brands such as National Gallery Singapore, Zouk, and Charles & Keith along with it. Singapore is gradually establishing a presence in the metaverse with some of the city-state's most recognisable brands.
Even the Singapore Tourism Board launched Singapore Wanderland on Roblox, featuring digital renders of Marina Bay Sands, Clarke Quay, shophouses, Tangs, and other Singapore staples, for users to explore. Most recently, The Sandbox unveiled a digital Singapore neighbourhood called "Lion City" to augment the Little Red Dot's metaverse representation.
By establishing a presence in the metaverse, companies are building enhanced experiences for their customers. Utilising the metaverse's live, real-time, capabilities, companies can flesh out their brands that foster meaningful relationships through shared experiences.
George Wong, growth lead at The Sandbox, told Blockhead that the platform is looking to partner with major Singapore brands including telco companies and "the usual suspects like airlines and banks".
By partnering with such companies, metaverse companies are taking steps to restore confidence and trust in the metaverse as a whole.
"The reason why I say these brands is not because we are just targeting traditional companies, but these are brands that I believe give the local market a certain measure of confidence. Typically in every market, we try to have that," he explained.
Banks are also establishing a presence on the metaverse that strengthens the connection with their customers by providing a personalised, human connection, providing another dimension to the usual bank-customer relationship. DBS, Southeast Asia's largest bank, announced BetterWorld as a differentiated offering to see how the metaverse can be leveraged as a force for good.
Beyond the private sector, governments are also stepping into the metaverse realm. Countries like South Korea are investing significant funds to explore metaverse solutions and support start-ups in this domain. Governments recognise the potential the metaverse holds to drive innovation, economic growth, and new business models.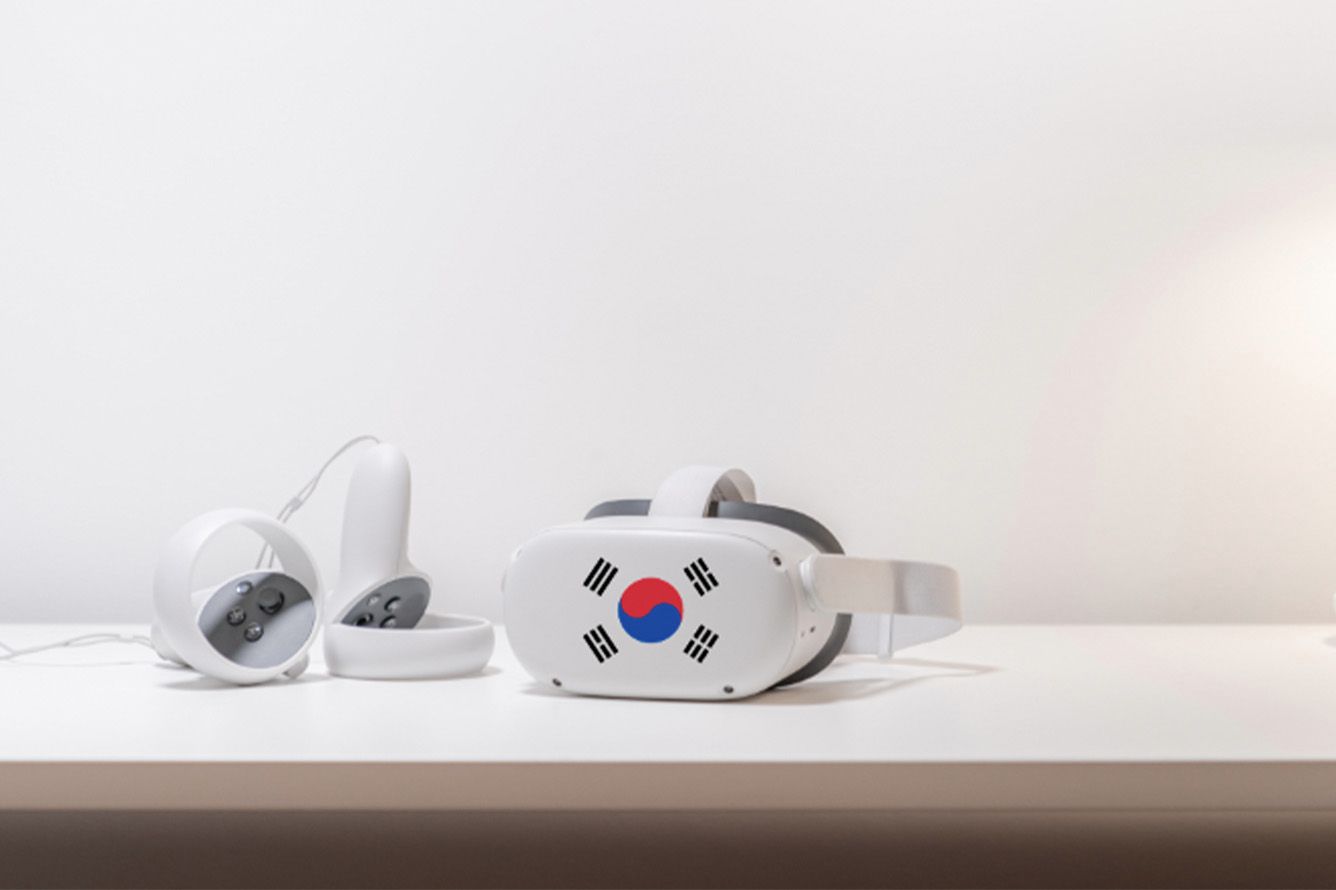 The metaverse now has the opportunity to develop an interactive, community-driven, digital landscape.
Although the metaverse failed to gain significant traction in 2022, much of the groundwork of its current position was beginning to form.
To its credit, DBS's BetterWorld showed how the metaverse can be used as a force for good by humanising digital experiences and creating value-added experiences that are unique to the metaverse.
Not everything needs to be replicated digitally. The metaverse was not designed to replace our daily lives but to enhance them by introducing novel experiences. DBS regards the metaverse as an opportunity to escape physical world limitations and experience otherwise unfeasible situations. "To us, the metaverse is about humanity living, playing and working in an alternate digital reality, and secondly, that digital reality interacting with physical reality," the bank states.
"Catharsis in a digital world is actually pretty cool," said Lam Chee Kin, group head of legal and compliance for DBS. "It's something where you can experience that psychological release, but without actually taking some of the physical consequences of that." This is why computer gaming is so appealing but also "why the idea of the metaverse is so compelling."
Growing Optimism
Animoca Brands founder Yat Siu conceded that the metaverse was awful in 2022 but still had the potential to become great. For Siu, its value comes from the "community and the network effects embedded in these communities" that need to have "ownership, which then gives rise to all these other rights and freedoms and makes the community powerful." Some US$2 billion was initially set aside by Animoca Brands to invest in the space. Although the firm was forced to scale back its budget to US$1 billion and then $800 million, Animoca cited turbulence in the wider crypto market rather than a lack of faith in the metaverse.
Industry investment in the sector is promising too. A 2023 KMPG survey also showed that "the majority of venture capital and institutional investors plan to increase their metaverse investments over the next five years". More than 90% of investors predict the "metaverse is the next phase of the internet and envision a future in which it is increasingly utilised for work meetings, trainings, and learning experiences".
BlackRock, which recently made headlines in the crypto industry for filing Bitcoin ETFs applications, also created a $5 million metaverse ETF earlier this year. Its top five companies by percentage share are Meta, Apple, Nvidia, NetEase and Roblox.
"[The metaverse] at this juncture, it is much like the internet of the early 1990s or the smartphone of the early 2000s. We expect it is going to be big, and very likely change people's daily lives," said Reid Menge, co-portfolio manager of the BlackRock Technology Opportunities Fund.
Sandbox's Wong described 2023 as an "important and pivotal year for metaverse growth," admitting that the industry needs to "slowly but surely gain a certain level of maturity as more markets understand the potential opportunities." With this in mind, we're expecting the company-customer relationship to strengthen as brands utilise the metaverse to humanise the digital experience.
As the metaverse navigates its path to maturity, there is a growing sense of optimism. The digital landscape is evolving, and industry players are increasingly cognisant of the metaverse's potential to revolutionise customer experiences and business operations.
A human-centric approach is essential for understanding the metaverse's potential, which serves as an opportunity to collaborate and navigate the next stage of its evolution. Following measured steps and a collaborative approach, the metaverse can continue its journey towards becoming a dynamic and transformative digital space that empowers communities, fosters innovation, and shapes the future of human interaction.
With trusted companies leveraging the metaverse's capabilities, its reputation should see a significant improvement. It's time to take the metaverse seriously.
This article was published in collaboration with DBS.