Sticky Hands for Electric Currents
Sarawak has once again pledged its continuous commitment towards clamping down on power theft used for crypto mining. In a recent joint investigation, two shophouses located at Jalan Rentap and Jalan Jakar were found stealing electricity for cryptocurrency mining activities.
The joint investigation between the Ministry of Utility and Telecommunication, Sarawak Energy & Royal Malaysia Police (Polis Diraja Malaysia), said that the thieves had directly tapped cables of electricity mains to power 120 units of cryptocurrency mining servers.
Sarawak Energy revealed that the illegal crypto mining operation had led to losses of around RM 30,000 (~US$6,500) per month in electricity theft. All cryptocurrency mining equipment and gadgets were seized by the police following the investigation.
While cryptocurrency mining is not illegal in Malaysia, it is often the electrical theft that comes along with these operations that leads to clamp downs on cryptocurrency farms.
Sarawak has the lowest average tariffs in Malaysia, attracting crypto miners around the country to set up shop. Yet, power thefts still continue as some miners simply cannot resist the allure and ease of stealing-electricity-that-its-practically-free in order to gain a competitive edge in mining.
Johor FC Fan Token Offering
Football club Johor Darul Ta'zim became the first club in the Malaysian Super League to launch its Fan Token, $JDT.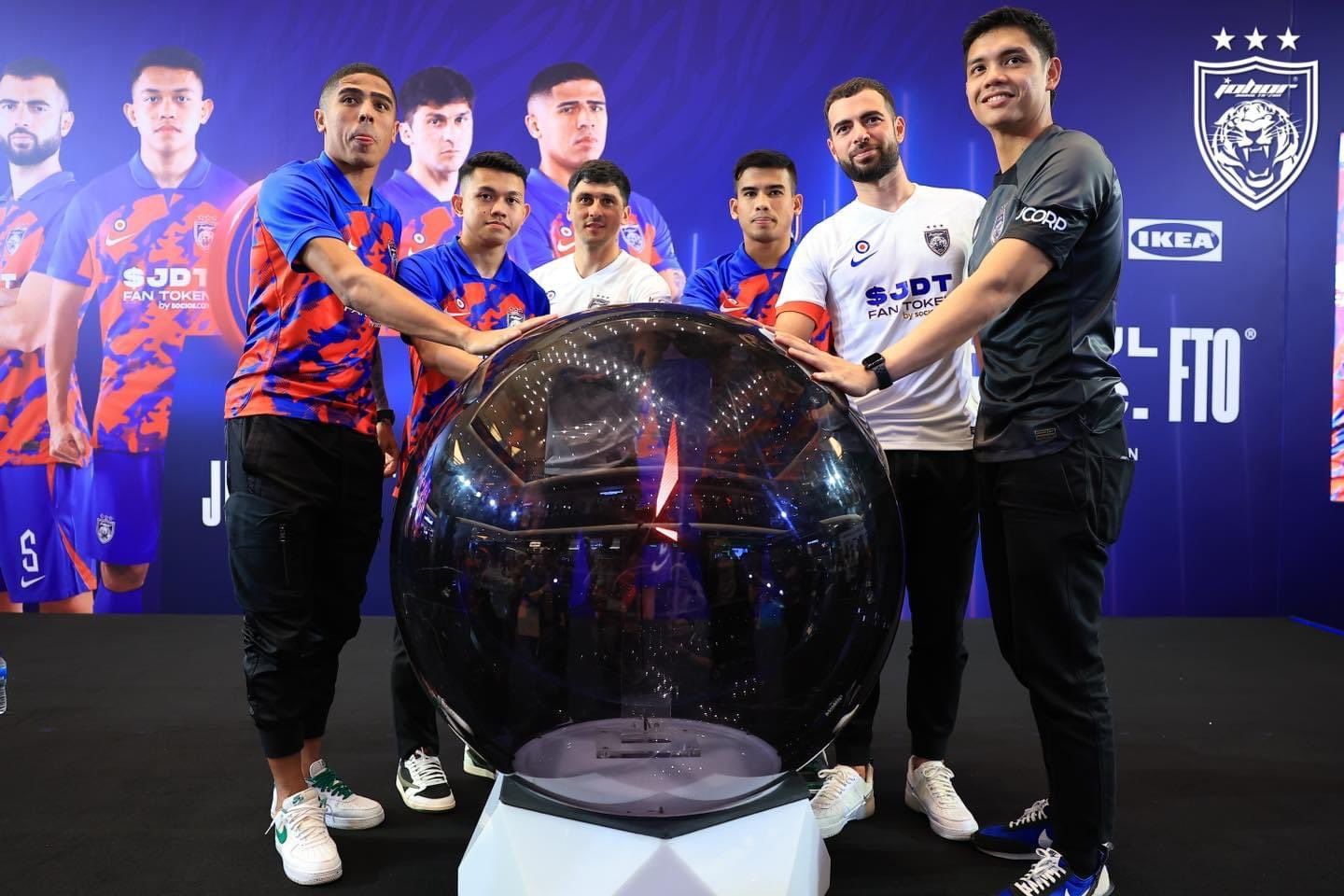 The token offering hosted on Socios, released 150k JDT Fan Tokens on its site at a price of $1 per Fan Token. All tokens released have since been sold out.
We launched the $JDT Fan Token last night!#UnlockYourPassion with the Southern Tigers and Socios now https://t.co/ITaJyj1VYN#LuaskanKuasamuJohor#Socios #JDT#WhatCanYouDo pic.twitter.com/XE0ORUAcl5

— JOHORSouthernTigers (@OfficialJohor) July 6, 2023
At a launch event at the Toppen Shopping Centre, head of JDT's commercial unit Kevin Ramalingam said that "through the ownership of this token, supporters can vote for the name that will be written on the back of the player's jersey and additionally voting for the player to do a 'celebration' if the player scored."

He also mentioned that the fan token" will bring the supporters closer to the club, as they now have the power to decide matters that are important to JDT."
Holders were also promised that they will be able to exchange their fan tokens for a menu of redeemable club related experiences that would leave any die-hard football fan salivating; VIP experiences, game-scored merch and voting on squad numbers for new signings were among the more attractive prizes.
According to a user of the fan token, only one $JDT token was needed to access the Prediction Content held within the fan perks section of the Socios app.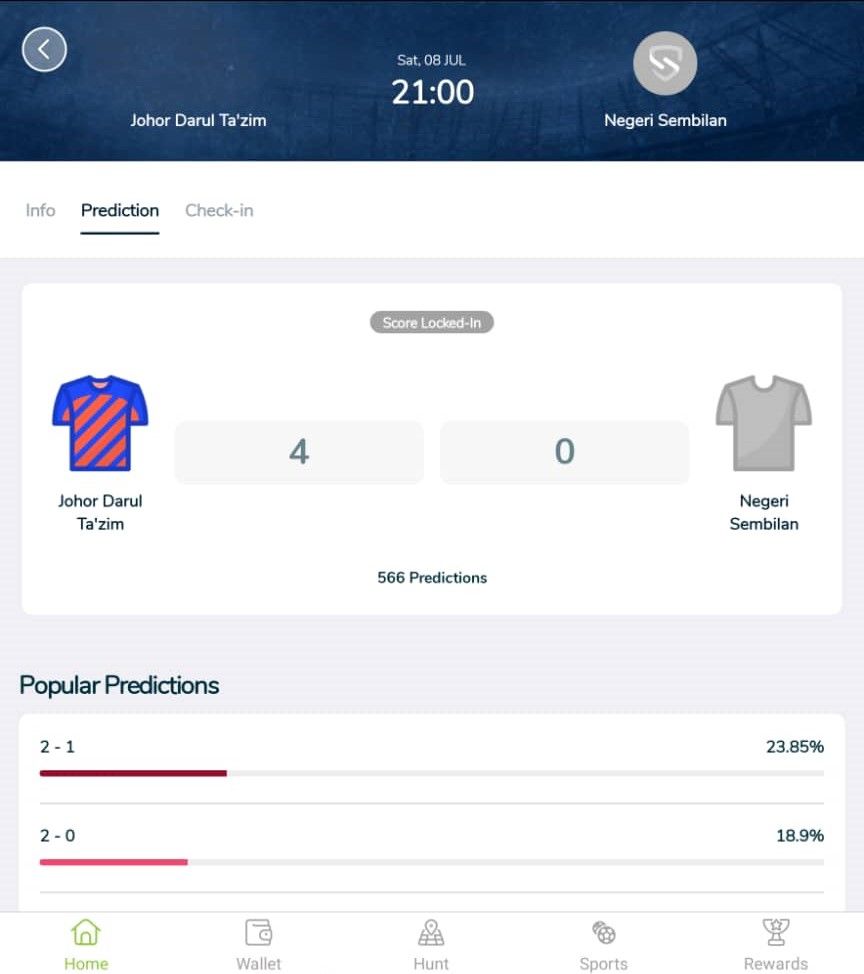 While questions arise on the legality of issuance of fan tokens in Malaysia's highly regulated environment, the token issuance remains at the purview of Socios, who also manages the token on top of the Chilliz Chain.
We've been vocal about our views towards fan tokens – they've been rolled out by many teams (JDT is a little late to the party), and almost all have failed to score.
Cake makes a splash
On the startup side of things, Bake hosts a Blockchain Dev's Meetup at its office in WORQ, KL Sentral.
The dev meetup which doubled as a hiring drive, had Bake CTO & co-founder U-Zyn Chua come out of the woodwork to share technical blockchain knowledge and experiences in building on DeFi Chain.
Also included in the mix was Mark Smalley from ordinals marketplace Ordzaar who shared a crash course on ordinals developent. Irsyad Saidin from NFT marketplace Pentas.io, shared his experience in managing corporate adoption and their willingness to implement tech in their engagement offerings.
Towards the end of the night, all three of them shared talking points on what it takes to build on blockchains, what is needed to push developer limits, and what it takes to get the next wave of users into the blockchain.
Upcoming Events
Saturday 8 July, 9:45 am -  ZK Study Group Session 4: ZK Snarks! (SS15)
Tuesday, 11 July, 7:00 pm- How to Create and Sell NFTs with Generative AI (2 Hour FREE Coding Class) (Online)