Binance has swooped in to backstop the bank run taking place on FTX, reaching an agreement with the latter to fully acquire the exchange, pending due diligence.
"This afternoon, FTX asked for our help. There is a significant liquidity crunch. To protect users, we signed a non-binding LOI, intending to fully acquire FTX.com and help cover the liquidity crunch," Changpeng "CZ" Zhao announced on Twitter on Wednesday morning ET.
Some US$2.11 billion has been transferred out of FTX over the past week, including US$653 million in the last 24 hours alone, according to Nansen data. Withdrawals were reportedly halted or delayed overnight.
Related: FTX Becomes Next Bankrun as Users Panic Withdraw… Should You Too?
FTX is currently "working on clearing out the withdrawal backlog as is. This will clear out liquidity crunches; all assets will be covered 1:1," Sam Bankman-Fried said.
News of the impending takeover saw the BNB token almost immediately soar in price, from around US$325 before to US$387 at time of writing.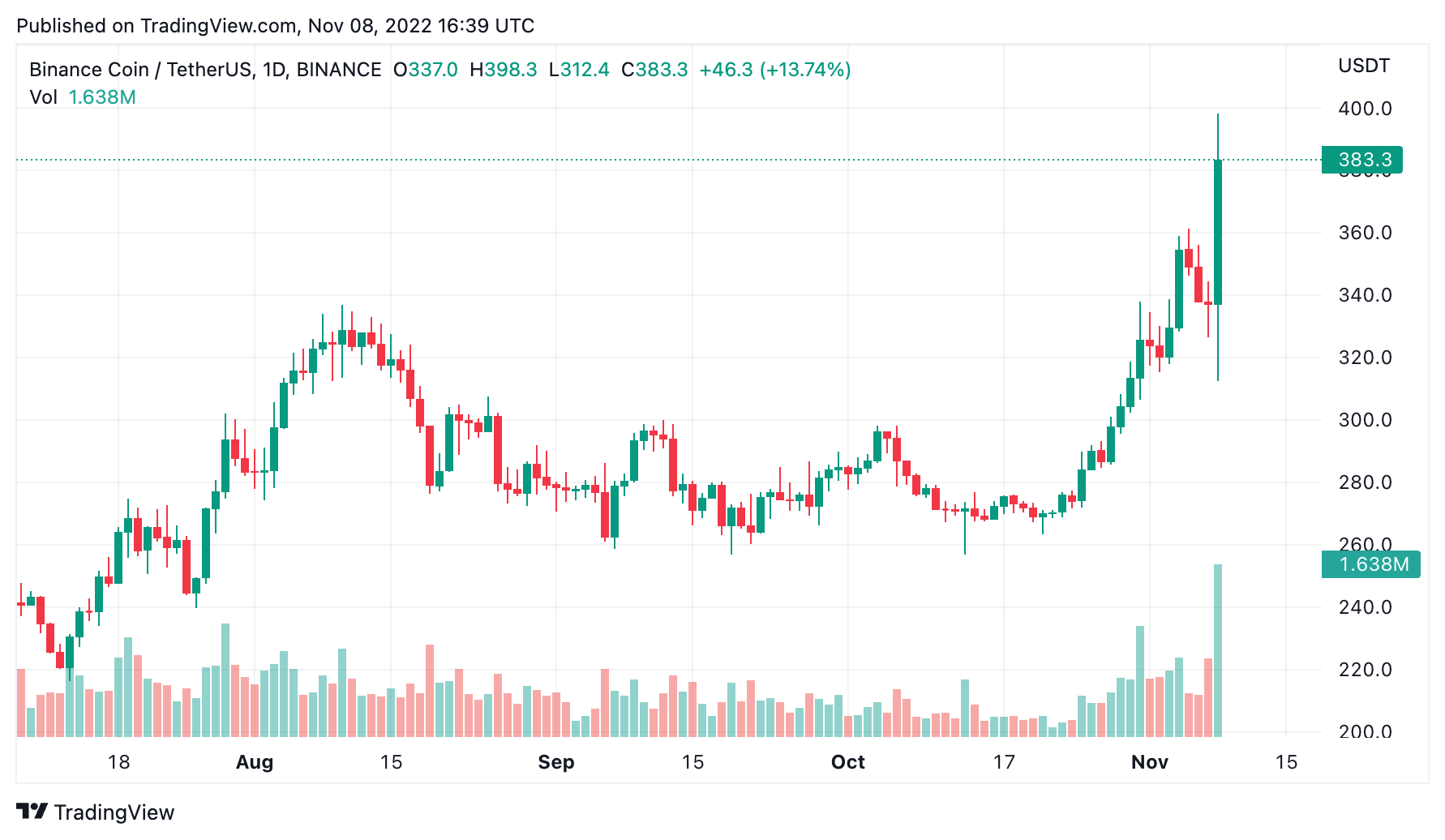 More to follow..
Related: FTX: WTF?