What's the worst that can happen if you plan Singapore's biggest crypto event during Singapore's biggest sporting event? Well after a week of mayhem, carnage and unencumbered thrills, the decision to merge (pipe down ETH fanboys) the two goliath happenings may have just been the ultimate degen move, in the best possible way.
From Monday 26 September all the way until Sunday 2 October, Singapore was flooded with events related to crypto, as well as the F1. With the crypto faithful flying in from around the globe to attend Token 2049, the Little Red Dot was rammed with degens looking to party ahead of, during, and after the conference.
Monday 26 September 2022: Welcome to Blockhaus
Blockhead, in our infinite wisdom, also capitalised on the opportunity to throw our own event from Monday to Wednesday: Blockhaus. Located at Haus217 in Bendemeer, the event consisted of two full days of panels, followed by inebriated partying in the evening. With the city offering a range of competitive events and parties, we certainly had our work cut out for us, but 'twas no challenge for our team of block heads.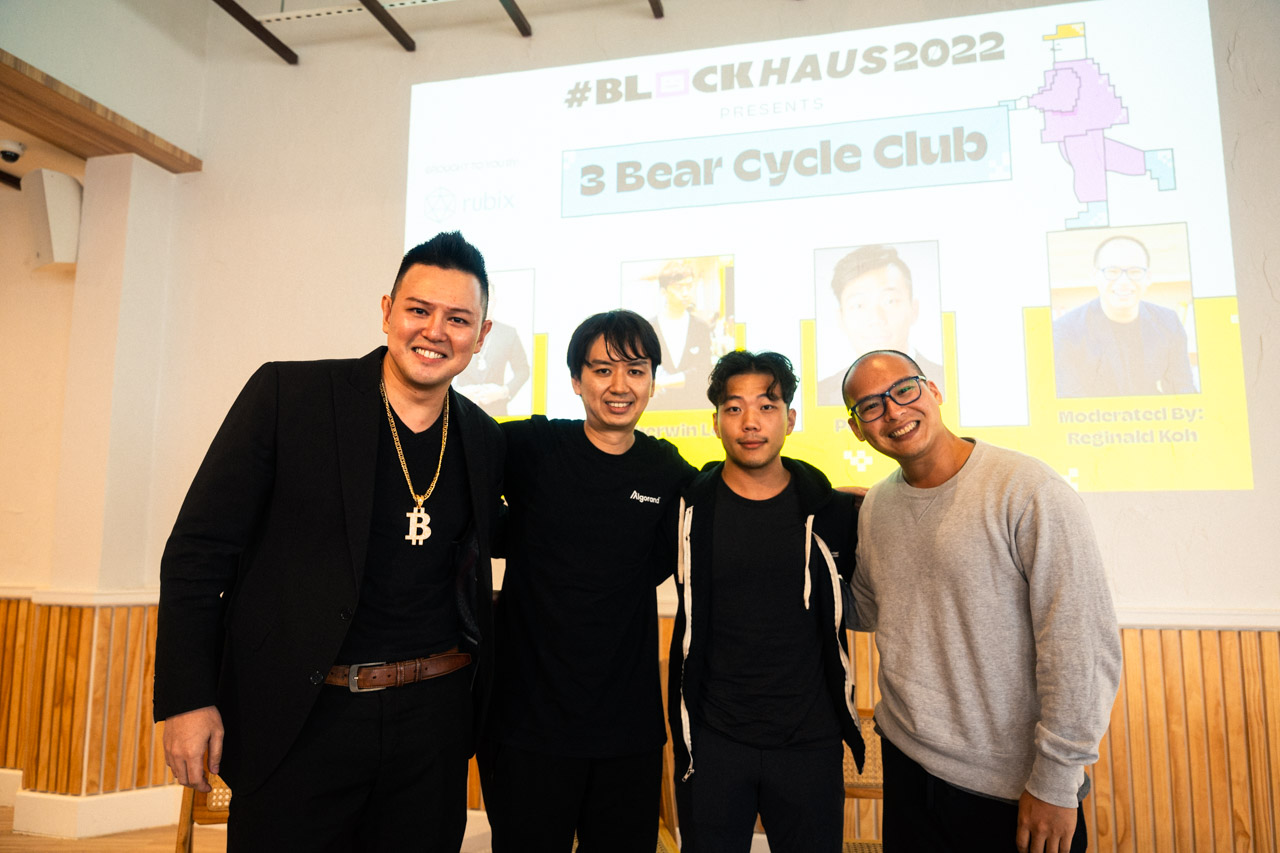 Day 1 of Blockhaus got off to a rocky start with a slew of technical issues hampering our progress. Fortunately, the technical heads at Blockhead were quick to iron out any issues, and before long, panels were rolling, and drinks were flowing. Centring on "Crypto IRL," the panels featured DirtyBubbleMedia dissecting his investigation on Celsius, crypto OGs explaining why they kept their faith through three bear cycles, and how VCs separate the wheat from the chaff.
Away from our event, Blockhead visited evening proceedings hosted by ZKEK at Empress, which offered a wide array of canapes and endless gin and tonics. Despite withholding its address to most, the Web3 Cocktail Night seemed presented itself as the go-to bar afterwards. Sadly shutting the bar at 11:30 pm did not sit well with degens.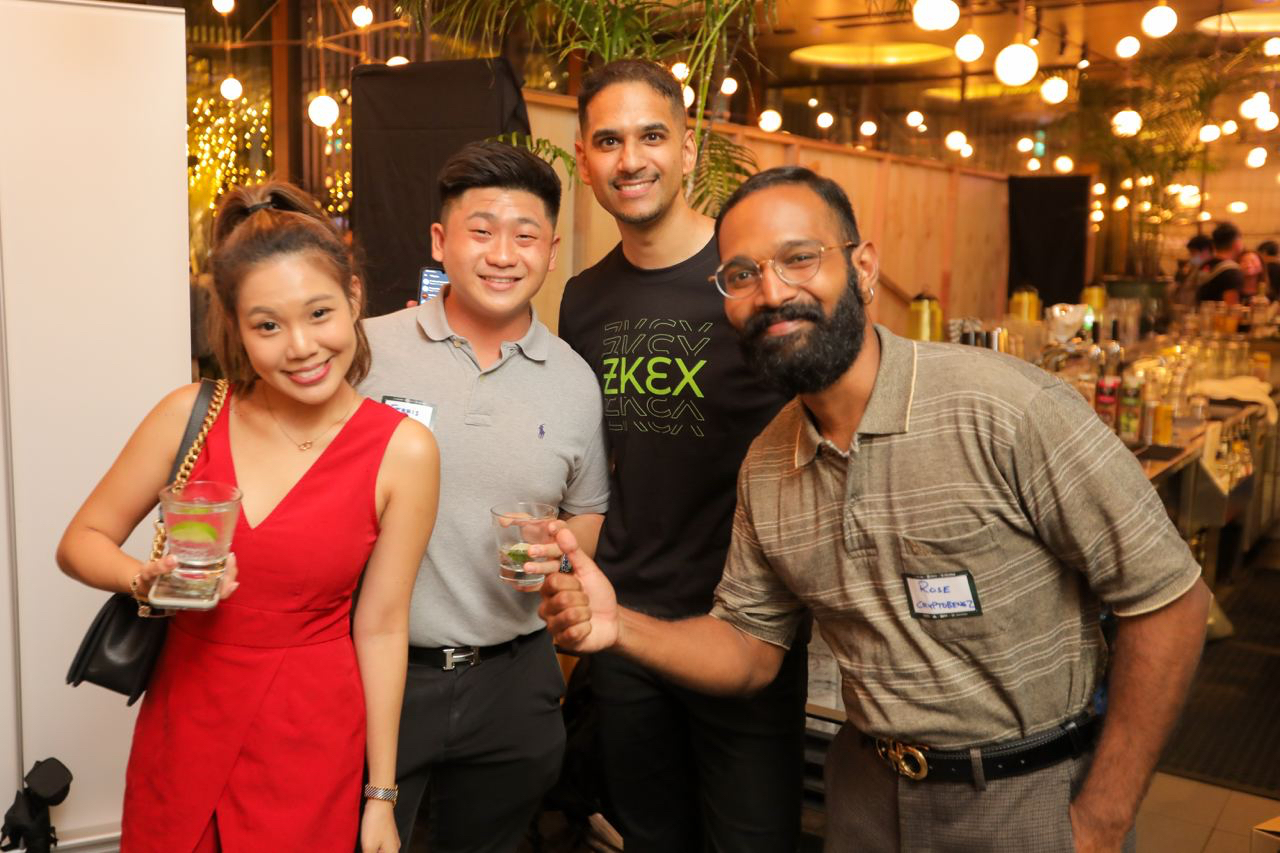 Blockhaus: 7/10
ZKEX: 7/10
Web3 Cocktail Night: 5/10
Tuesday 27 September 2022: Ce La Mindfulness
Day 2 of Blockhaus ran far smoother than its predecessor. Themed as "Crypto Culture & Entertainment," a panel focusing on mindfulness in web3 kicked off the day. Let's be honest, this panel could have gone either way – it's certainly not a conversation held at any other crypto event.
However, the strength of the panel transformed the discussion into one of the Blockhaus highlights. The highly anticipated panel featuring a former Hodlnaut ambassador didn't disappoint either, whilst the NFT panel over-delivered, if anything.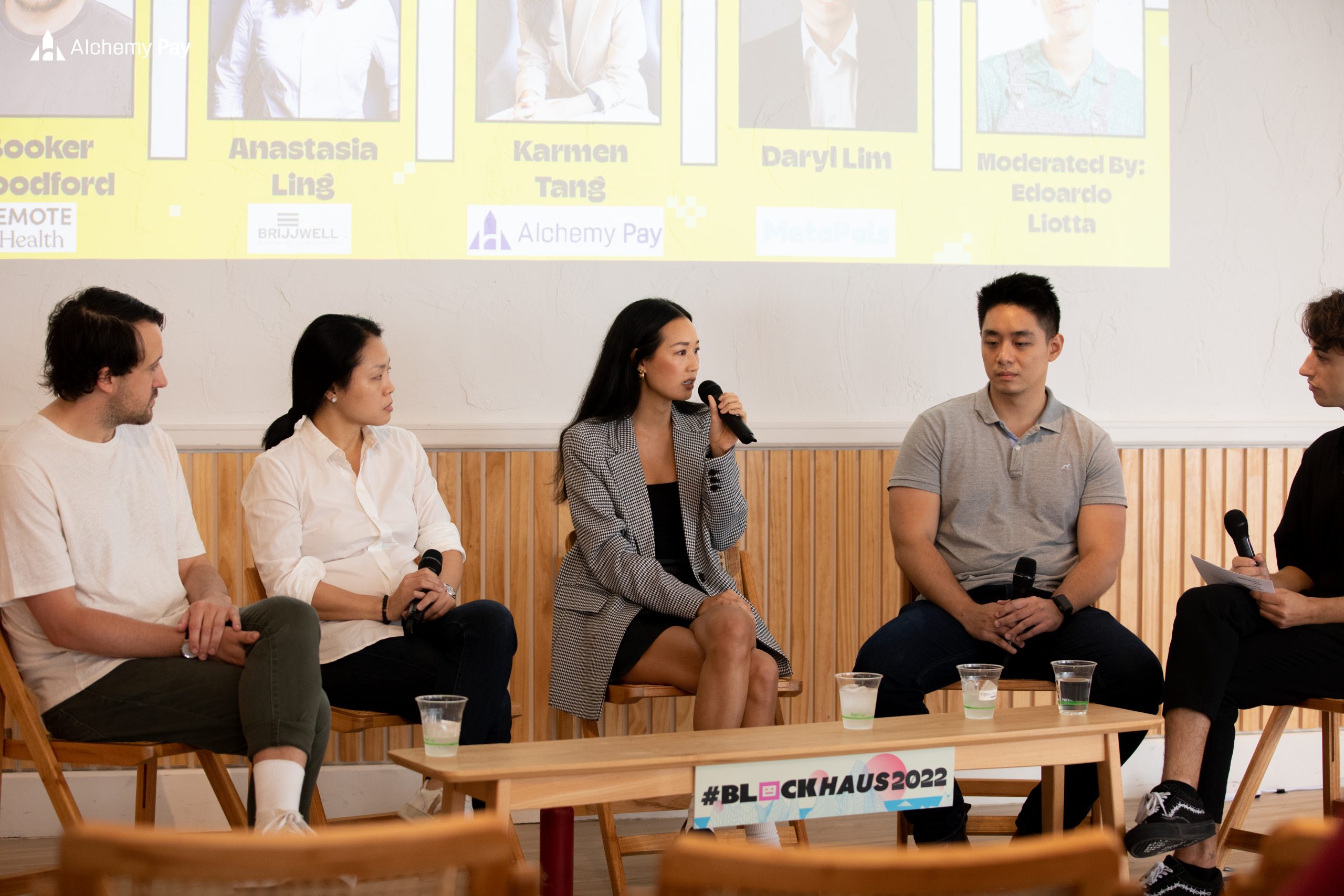 The block heads were then shipped off to Marina Bay Sands – a brief pit stop at Avenue before heading up to Ce La Vie. Perched on top of Singapore's iconic MBS, Ce La Vie offers one of the most spectacular views of the city. However, it was the free drinks, free food and crypto networking that got Blockhead's rocks off.
The evening was only tainted by a strict door policy, which was not mentioned anywhere on the ticket, that prevented guests from entering despite having a ticket after a certain time. However, with enough craftiness, the block heads ensured that their entourage was granted entry, albeit with increasing frustration.
Blockhaus: 9/10
Avenue: 7/10
Ce La Vie: 8/10
Wednesday 28 September 2022: Token 2049, Haus Party
Wednesday marked the first official day of the Token 2049 conference. With herds of crypto folk flocking towards the MBS Conference Centre, Token 2049's hype was palpable. Largely, the convention didn't disappoint. The sheer scale of its main stage was unmatched by most other crypto conventions, and even gave Austin's Consensus 2022 a run for its money. In fact, due to the "atas-ish" feel of MBS, the venue offered a tinge of class that was missing from Texas.
Blockhead's day was busy too, with interviews secured with Amber Group's Annabelle Huang and His Excellency Justin Sun. Considering the extensive roster of personalities at Token 2049, Blockhead was honoured to be offered interviews with Huang and Sun; it's yet another mark of how impressive Token 2049 was for media as well as attendees.
Standout panels include "The Future of Crypto: Navigating the Decade Ahead" and "Fireside Chat: Mike Novogratz"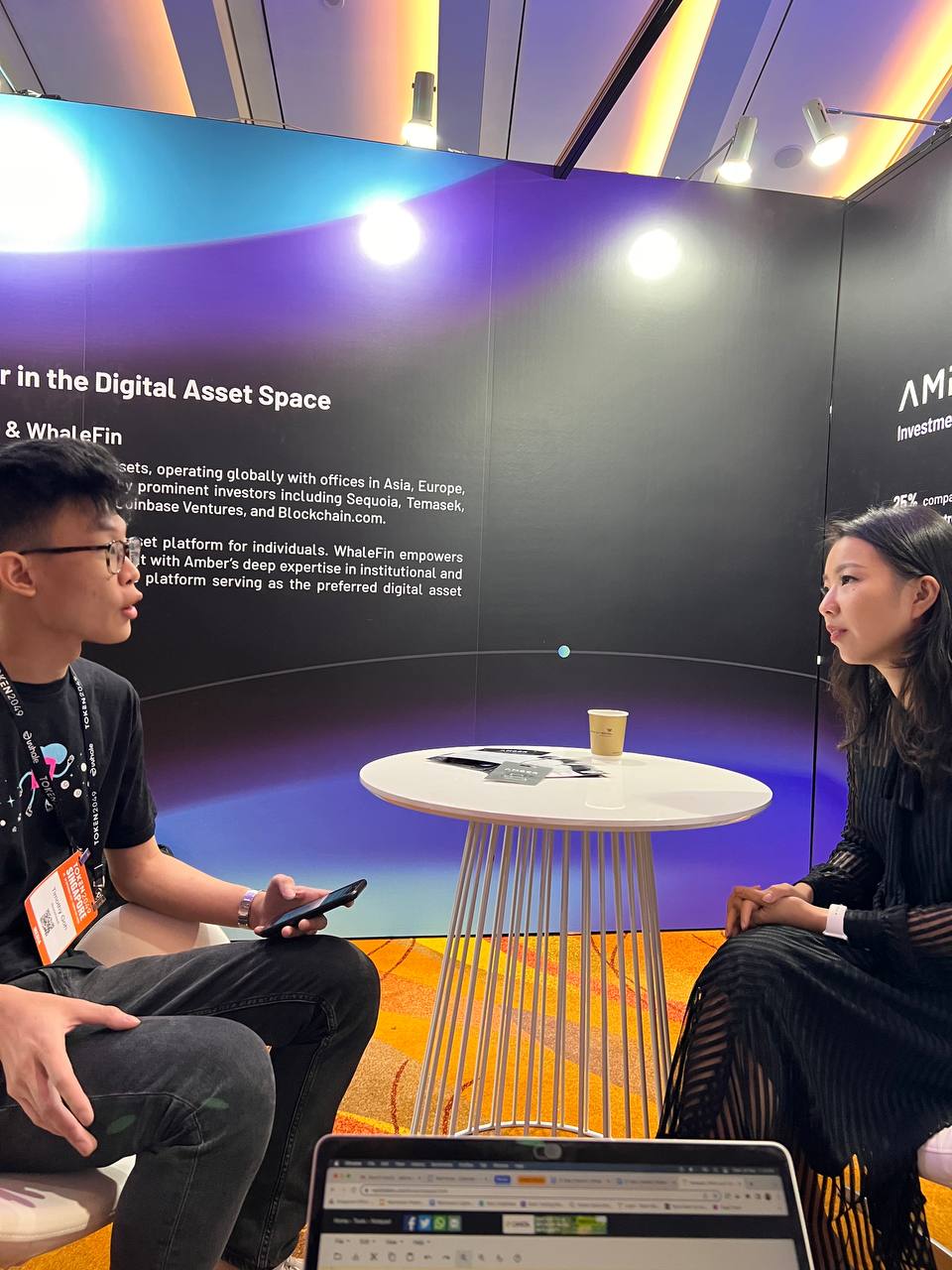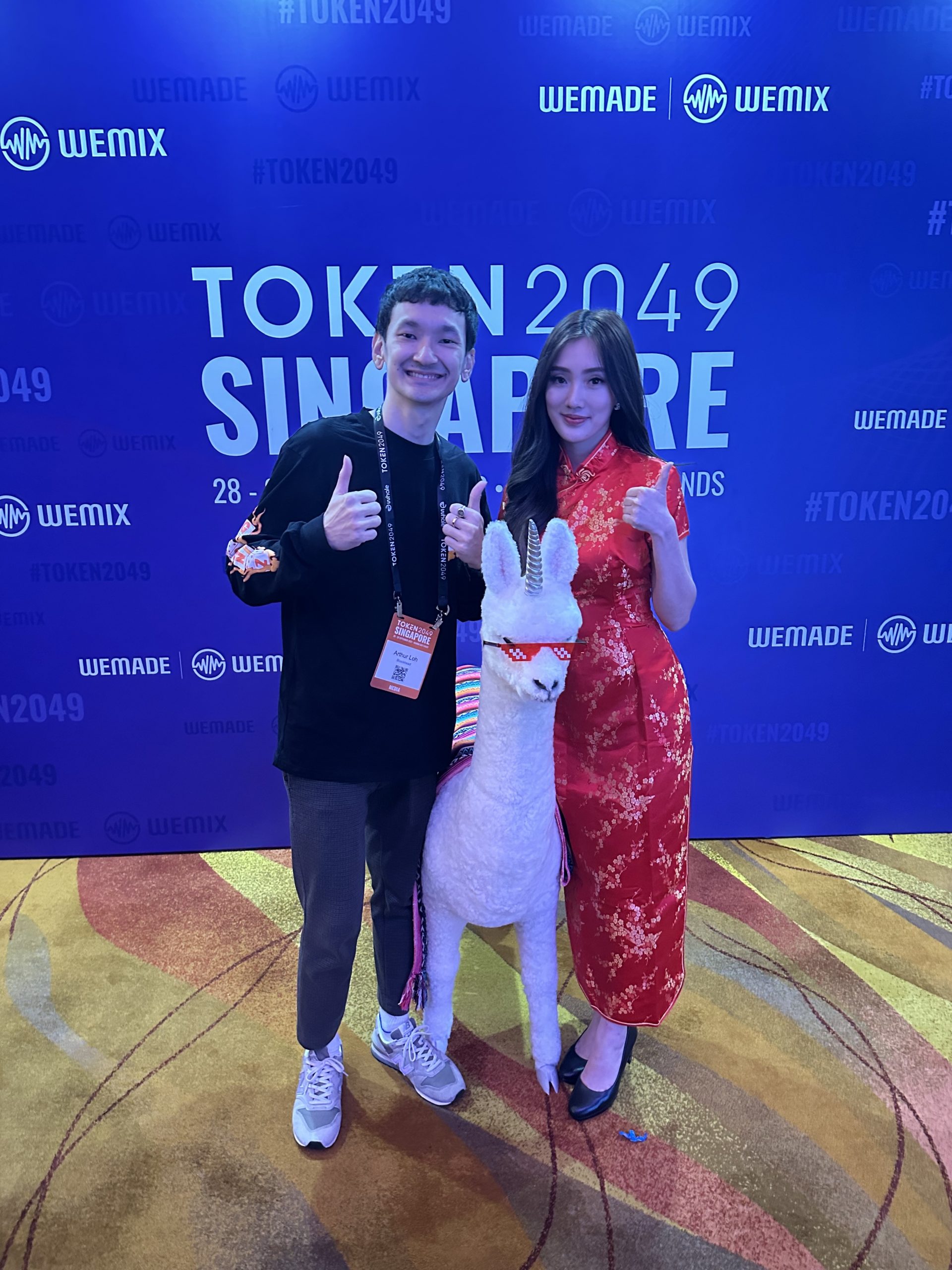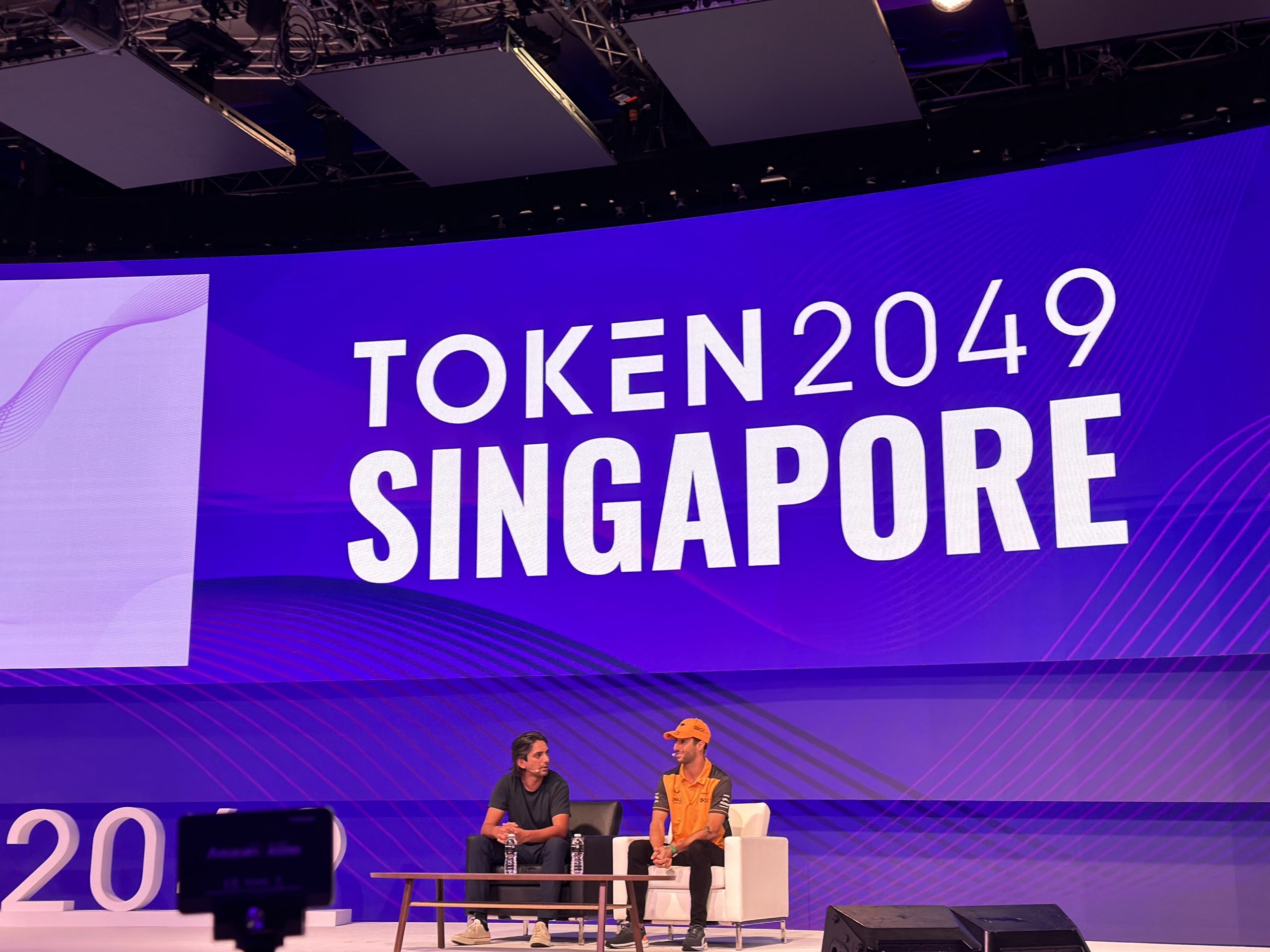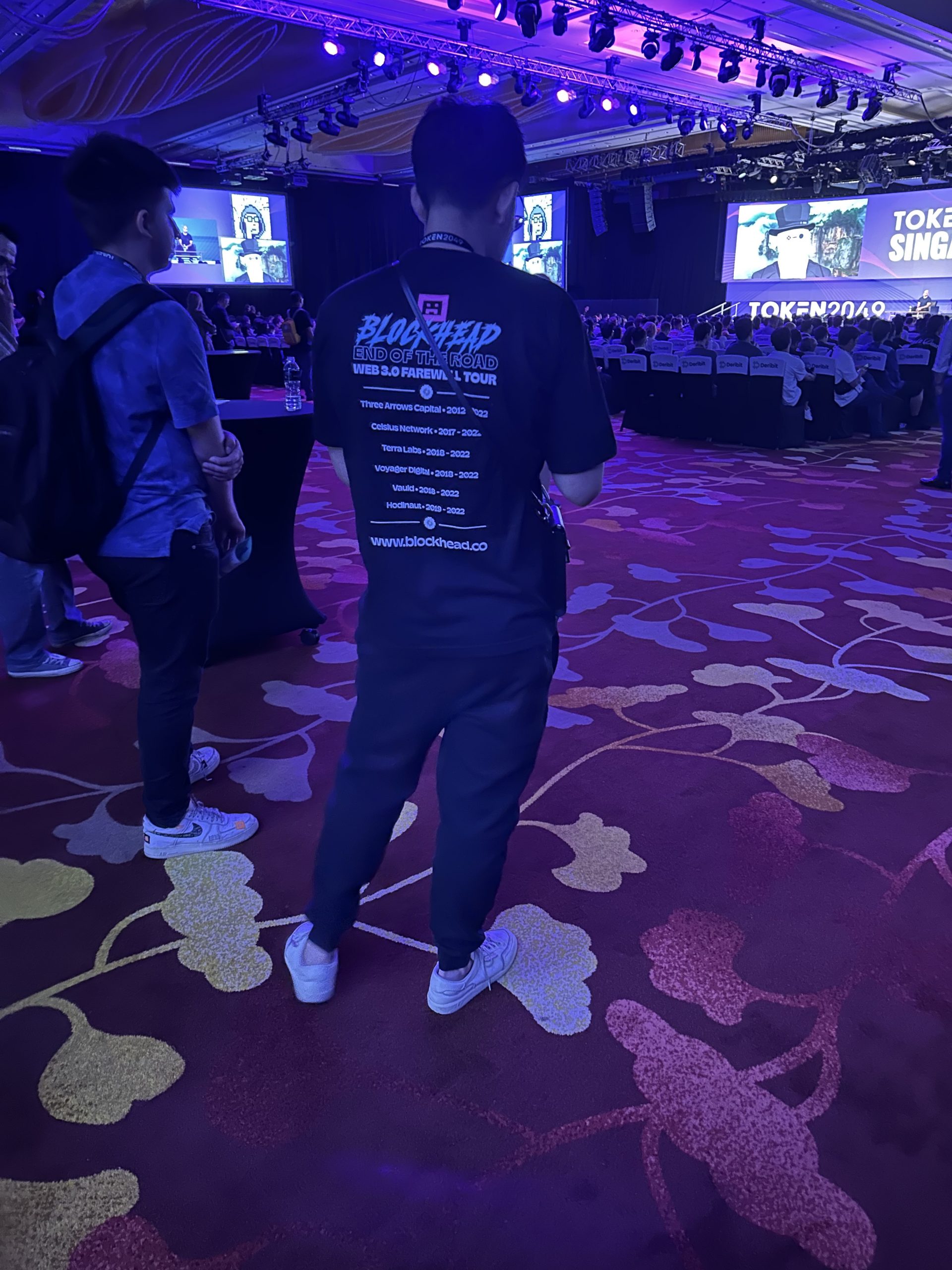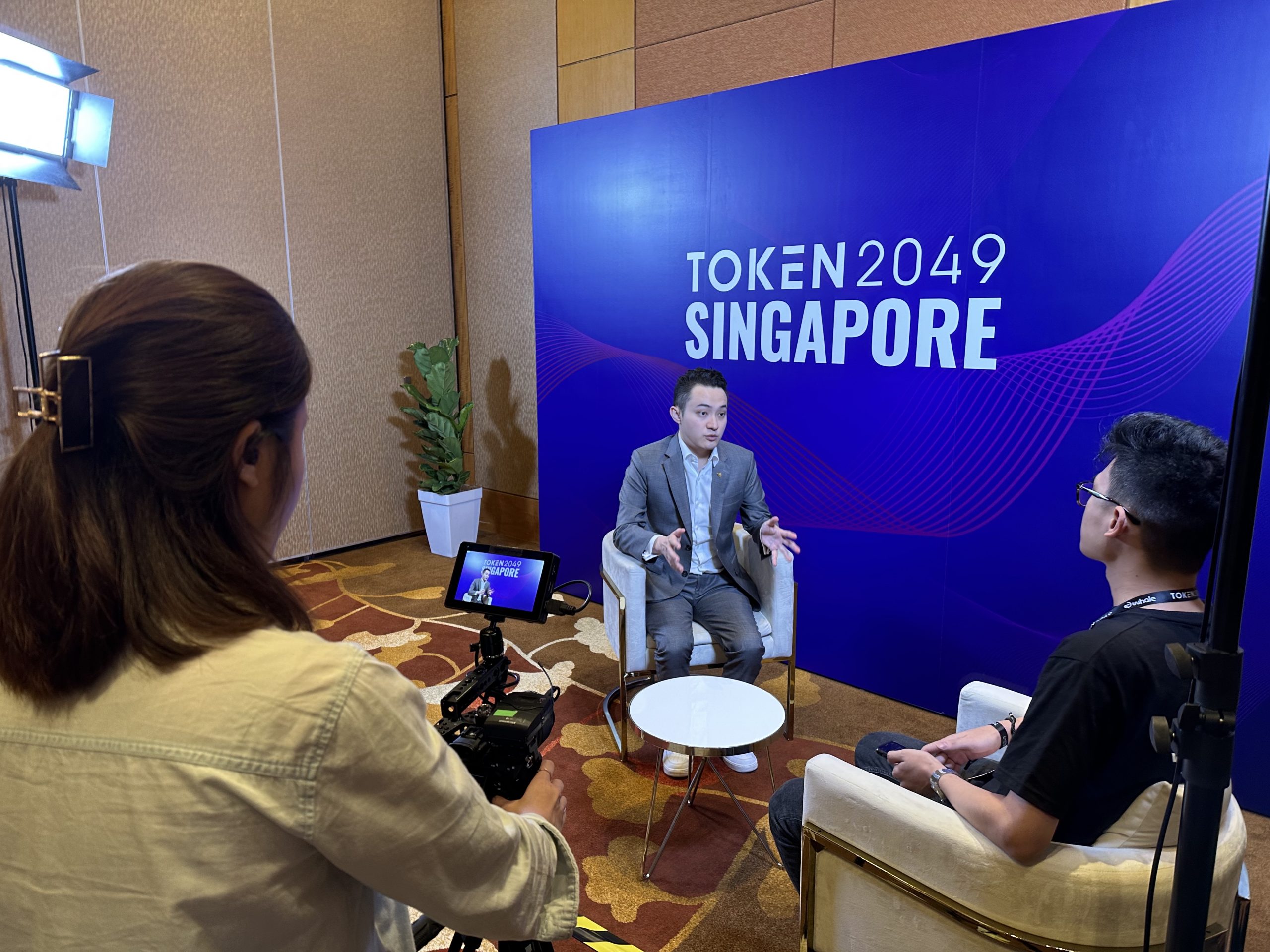 Token 2049 may have been the most highly anticipated crypto event of the year but Blockhead's Haus Party was the most hyped party of the year. A mid-week special to mark the end of Blockhaus and the start of Token 2049, Blockhead invited our network, friends and significant others to drink our bar dry. With a slew of other parties kicking off around the city, the high attendance at Blockhaus demonstrated how sought after the event was – even David Choi graced the party with his presence.
Token 2049 Day 1: 8/10
Haus Party: 8/10
Thursday 29 September 2022: Token 2049, Milken Asia Institute Conference, Penthouse, Zouk
The second and final day of Token 2049 as much to be expected. Another smashing day of panels to nurse our hangovers went down remarkably smoothly. Blockhead was even lucky enough to video interview Pixelmon's new CEO Giulio Xiloyannis, who offered insights about the whole "Kevin" scandal. Perhaps the most inspiring aspect of the conference was the professionalism, which other crypto events (including side events) sorely lacked. Panels ran error-free, booths were engaging, visuals were striking and meals were top notch. Of course, the hidden massage room was a particular bonus!
Blockhead had just returned from Bali's Coinfest, and whilst we had a blast at the side parties, the conference, panels and overal professionalism paled in comparison. Token 2049 even had the edge over Consensus, which offered a somewhat chaotic carnival-esque vibe, despite its strong lineup.
Read more: Bali, Beach, Blockchain – Coinfest Asia Epically Hit the (Full) Moon
Token 2049's lineup of panels rivalled that of Consensus and together with its level of sophistication, the conference offered an overall impressive package. Compared to other Singapore crypto conventions, well, the least said about Blockchain Week the better. Standout panels include "Virtual Fireside Chat: Arthur Hayes", "Virtual Fireside Chat: Whale & punk2659", "Navigating Crypto as a Venture Fund" and "Insight Across the Asian Crypto Landscape."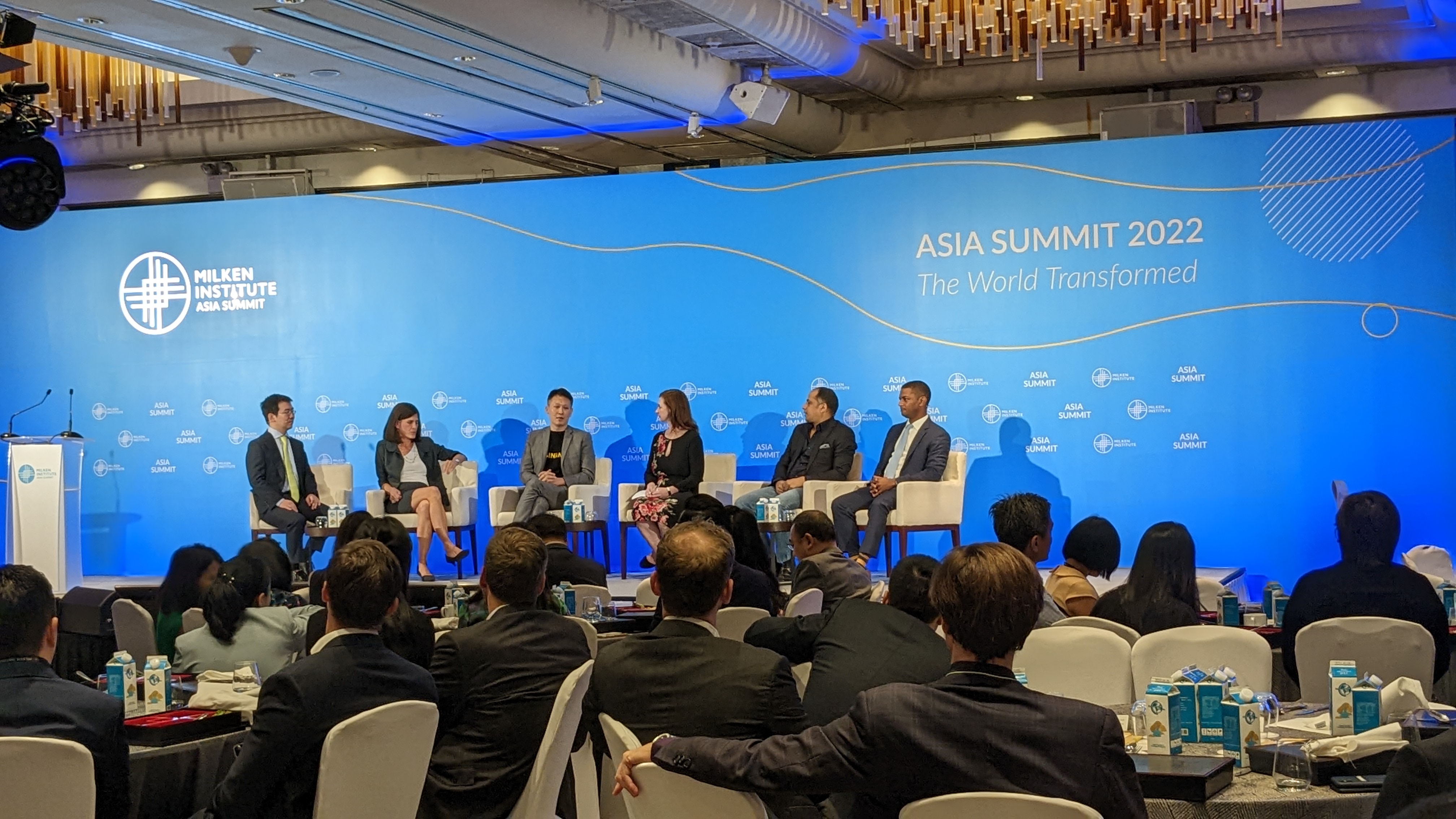 Over at the Milken Institute Asia's 2022 conference, which focused on the global investment landscape and featured names like Tharman Shanmugaratnam, Singapore's Senior Minister, Office of the Prime Minister; Julia Gillard, former Prime Minister of Australia, crypto bigwigs, including senior representatives from Genesis, Binance, Ripple, Matrixport and the Monetary Authority of Singapore took centerstage to discuss the state of web3 and decentralized finance.
The reception from the room showed that interest in digital assets among institutional players, including family offices, is still robust despite the downturn in the markets – end clients still want access to crypto and institutions are paying attention. Gaming and entertainment was also identified as a growth opportunity in the space, but regulation is coming amid pressure for transparency.
Saying our tearful goodbyes to Token 2049, the Blockhead team made our way to Friends With Benefits' Penthouse Party, supported by Alchemy Pay, ChainUp, Feta, So-far and Funday. Located in Kampung Bugis, the swanky party drew out the bougie side of the crypto community. Swapping gin and tonics for gimlets, and cringey crypto Tees for cocktail dresses, the intimate party showcased the pinnacle of quality networking, and was a refreshing break from degen mobs.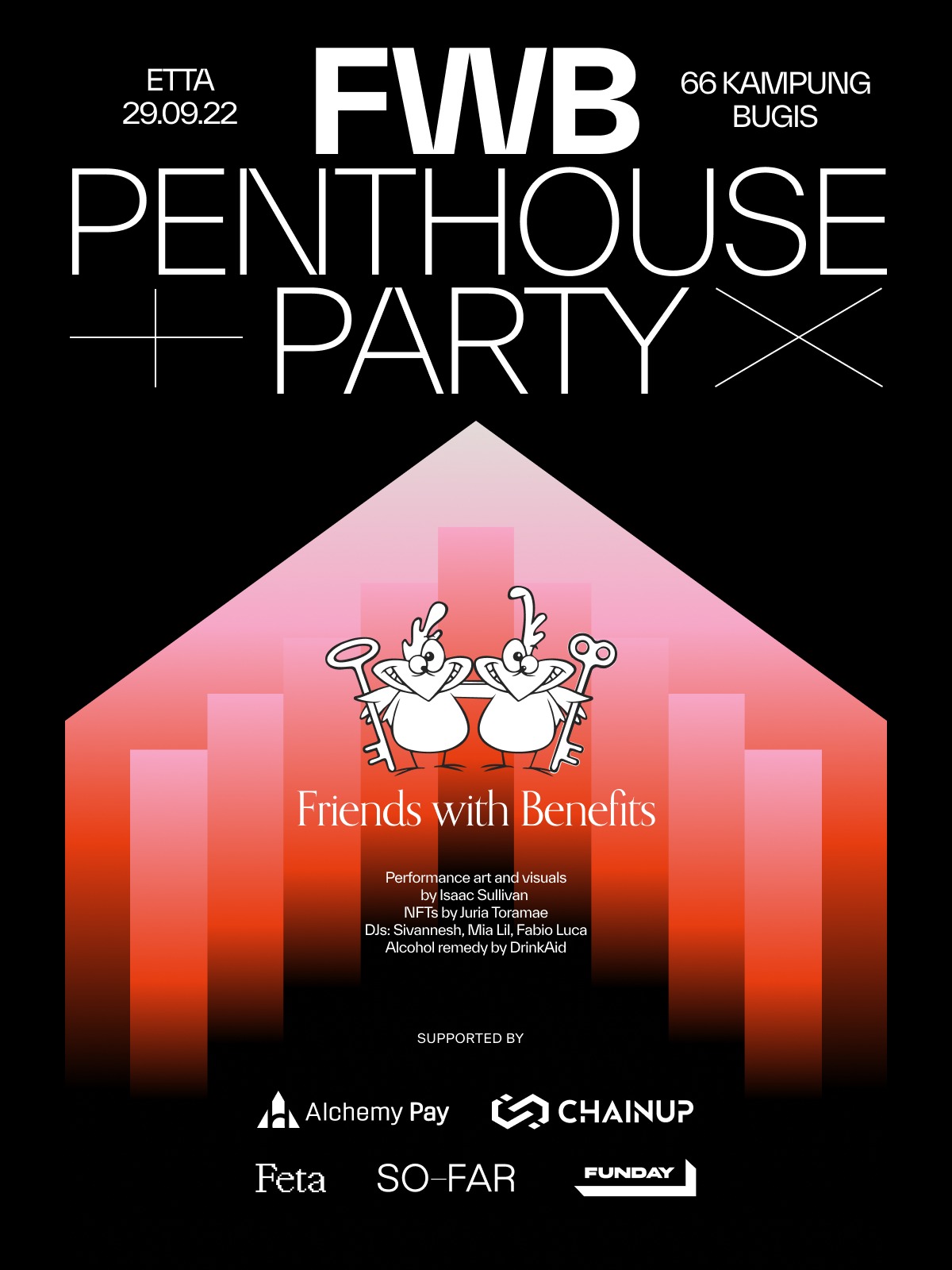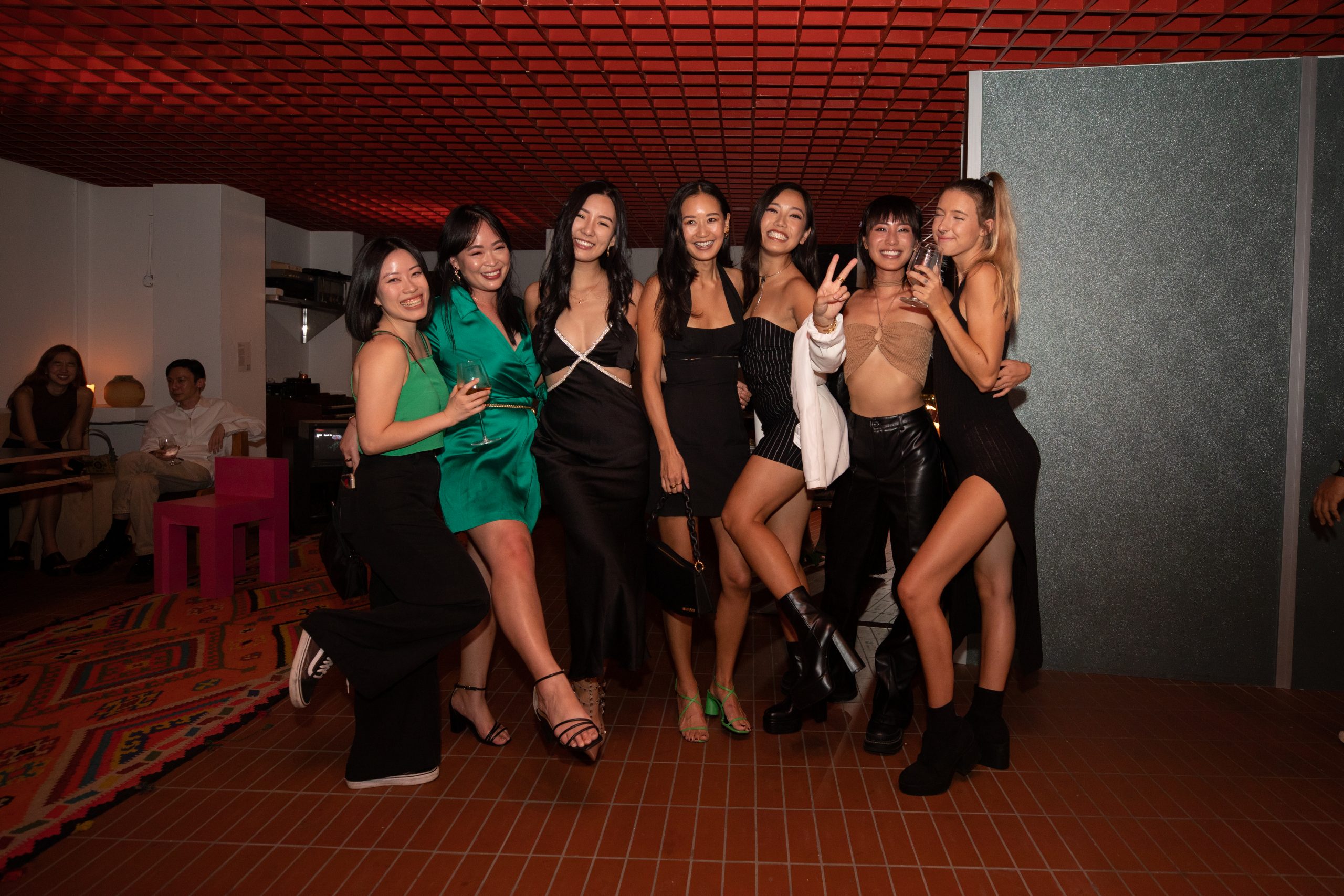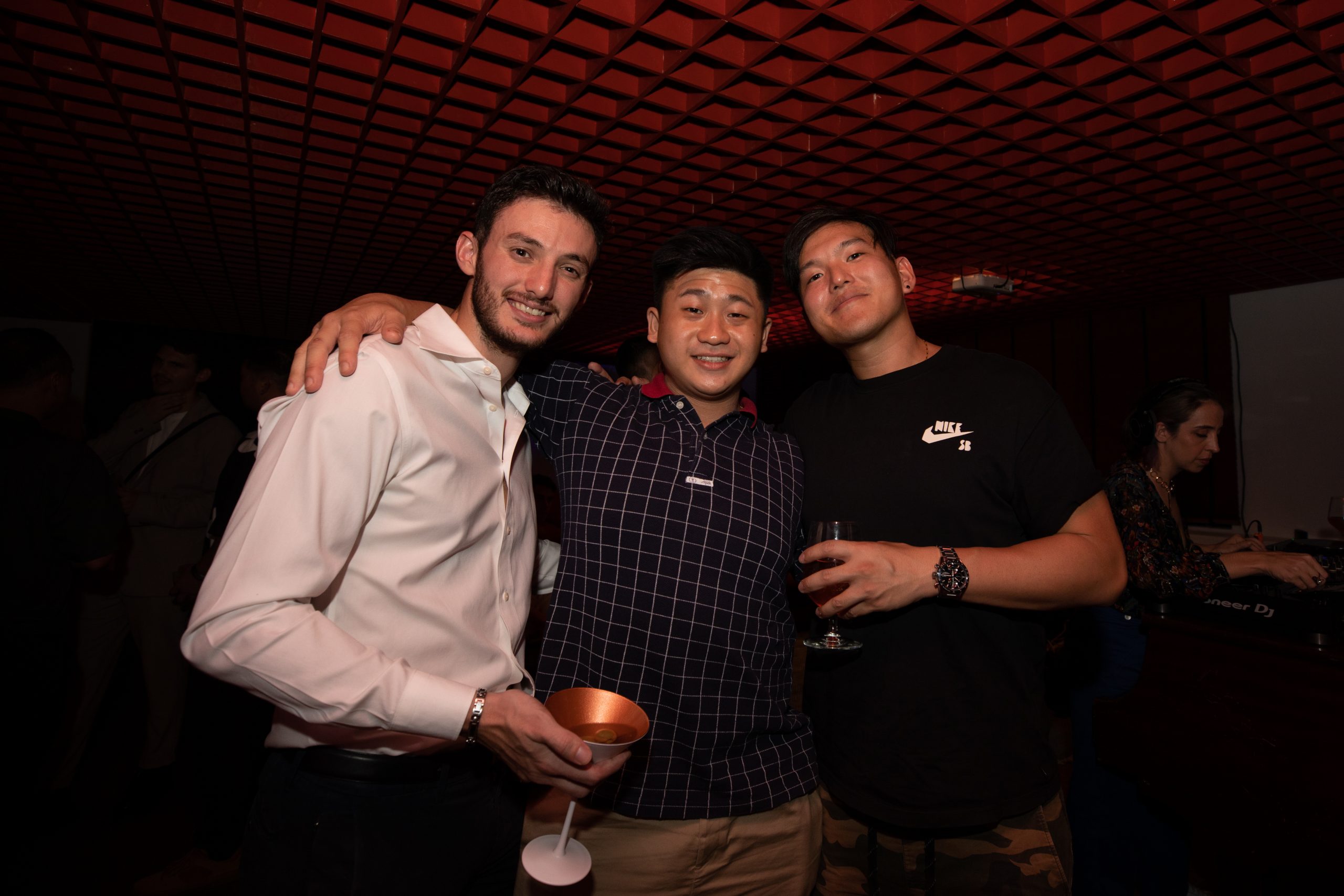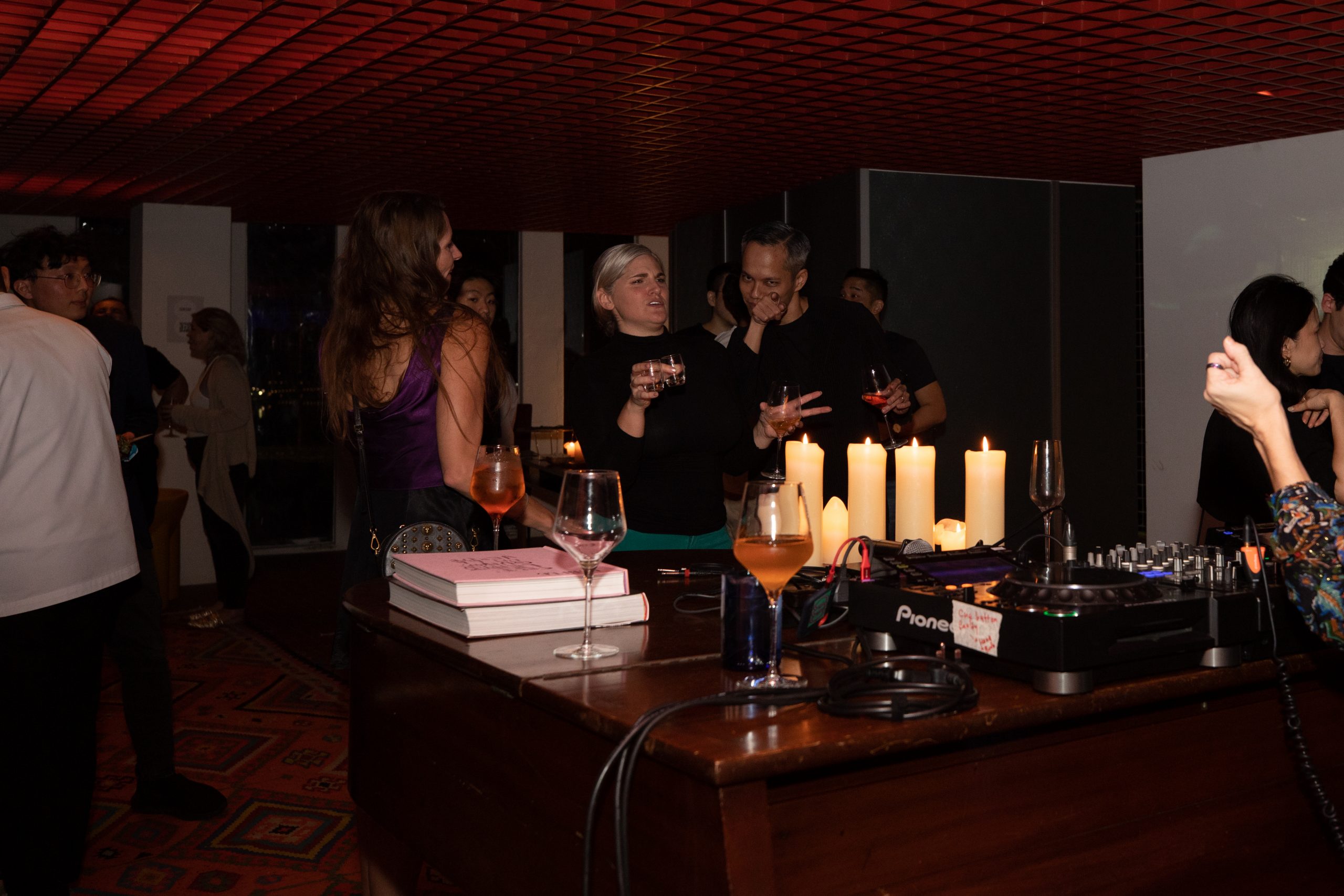 But, Blockhead couldn't stay too long away from degen mandem, so the team headed down to Zouk for NFTASIA's Chapter 1 party. Despite having tickets, the team was frustratingly denied entry after reaching the front of the queue. Due to "overcapacity", the event was only letting in VIPs. As VIPs continued to flood in in their masses, an irritated Blockhead team resorted to pulling favors and eventually our not-so-important-persons were smuggled in by "very" important ones. Shigga Shay, Snoop Dogg's son Champ Medici and a few other local performers (who we missed whilst queueing) kept the crowd entertained, but ultimately it was a Zouk night tarnished by degens forcibly trying to network with other guests.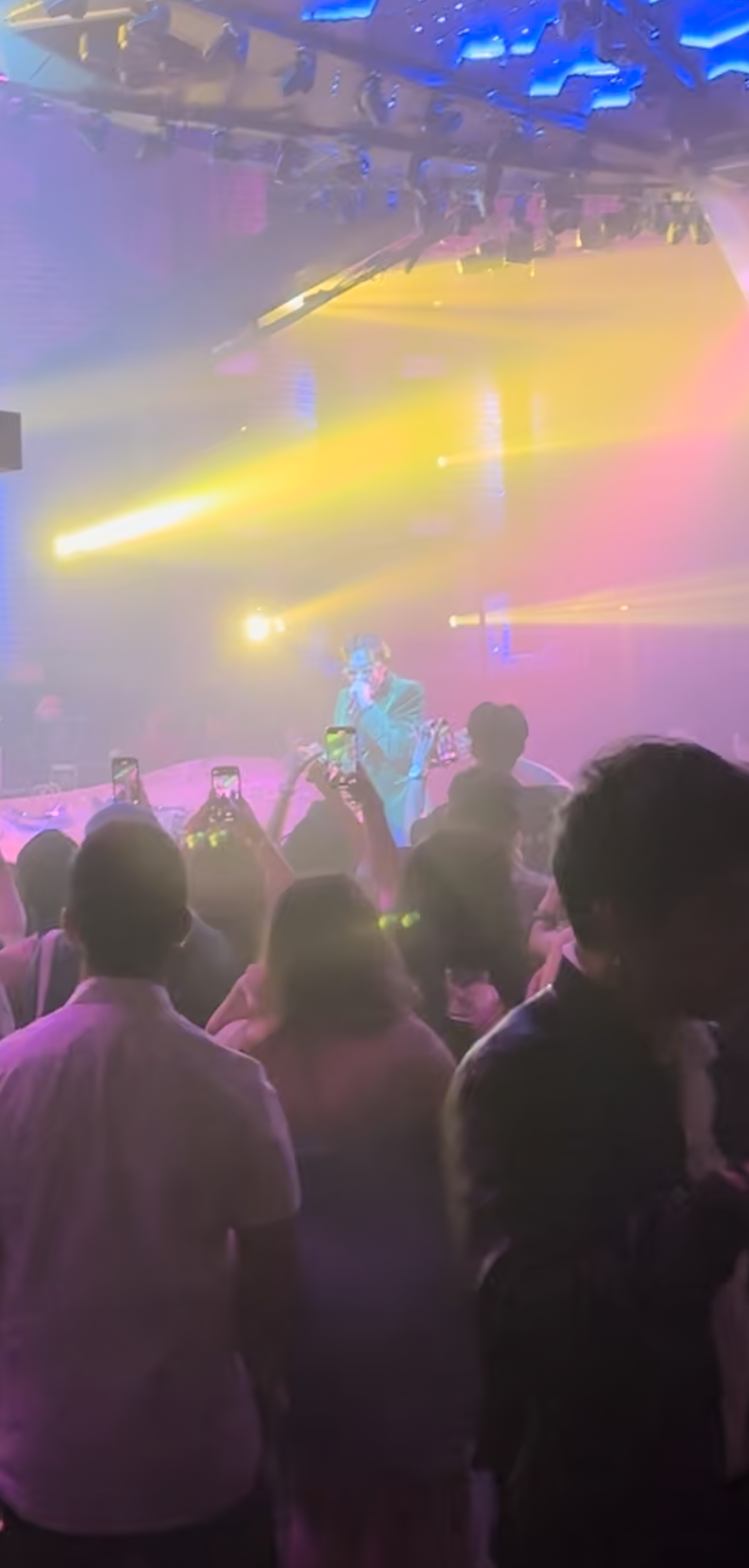 Other members of the Blockhead crew checked out the Singaporean and Asian underground music and art featured at Crypto Art Week Asia 2022, held at Haw Par Villa, where guests could sit in on workshops and panels in the day and party the night away. The three-day event was showcase of how NFTs and crypto art are pushing the possibilities of art innovation even further.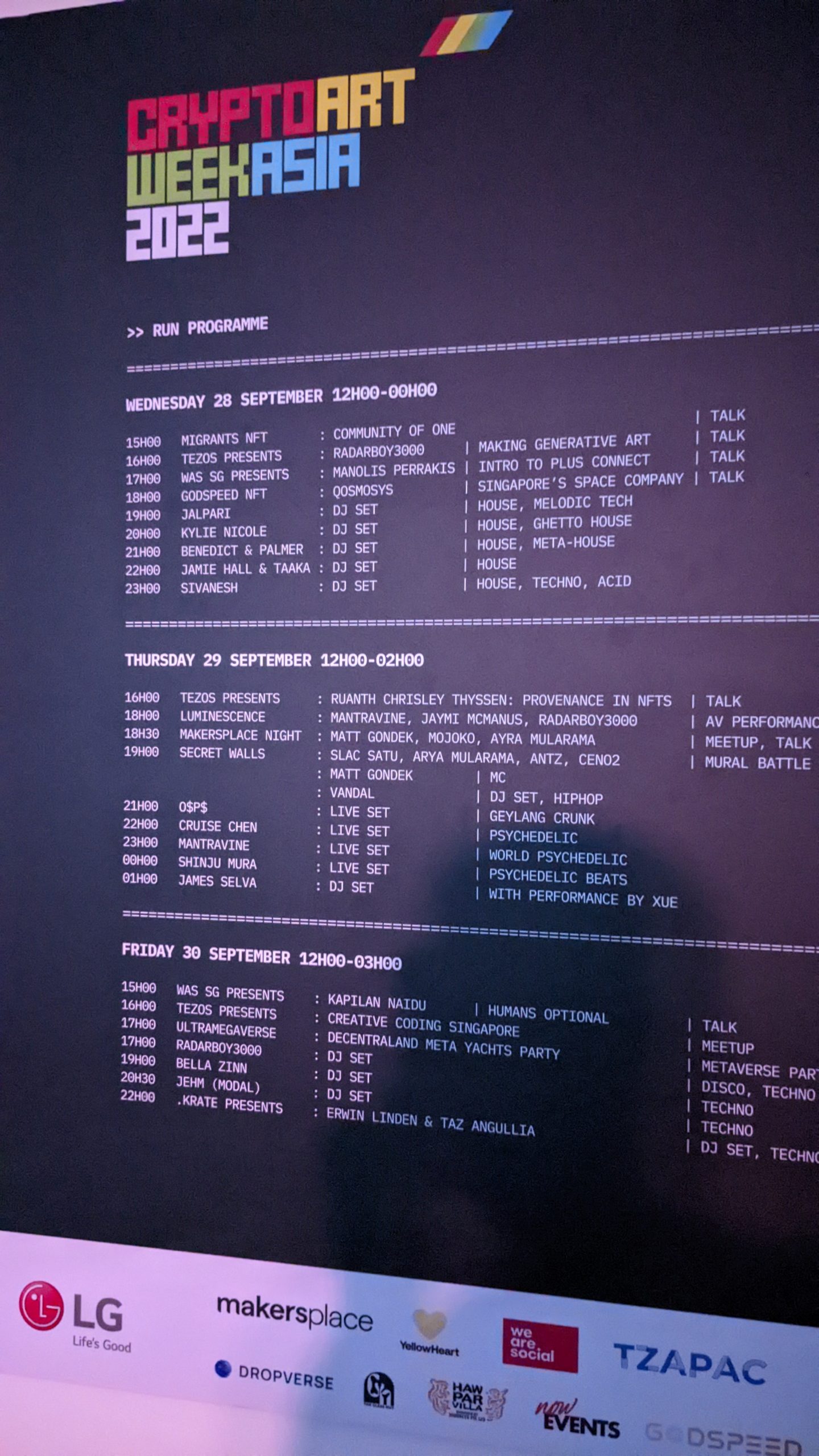 Token 2049 Day 2: 9/10
Penthouse Party: 9/10
NFTASIA's Chapter 1: 6/10
CryptoArt Week Asia: 8/10
Friday 30 September – Sunday 2 October 2022: Champ Medici, Steve Aoki, Kelis, Rae Semmurd, F1, Basement Jaxx
Although Token 2049 was officially over, Friday proved to be an interesting day for the Blockhead team. Graciously invited to Golden Equator's Welcome To The Block event, which featured Champ Medici himself, the Blockhead team was over the moon to snag an interview with the legendary celeb.
Champ then headed over to private member's club Mandala Club, which played host to yet another array of panels, as well as a crypto-themed open-bar party to kick off the weekend right. With everyone psyched to meet Champ Medici and hear what he had to say about his Welcome To The Block web3 initiative, the crowd was pumped to see him in the flesh. If that wasn't enough, the Mandala Club brought down world renowned DJ and crypto superstar Steve Aoki.
Related: Golden Equator, Partnering Cordell Broadus, Banks on Entertainment, IP for Web3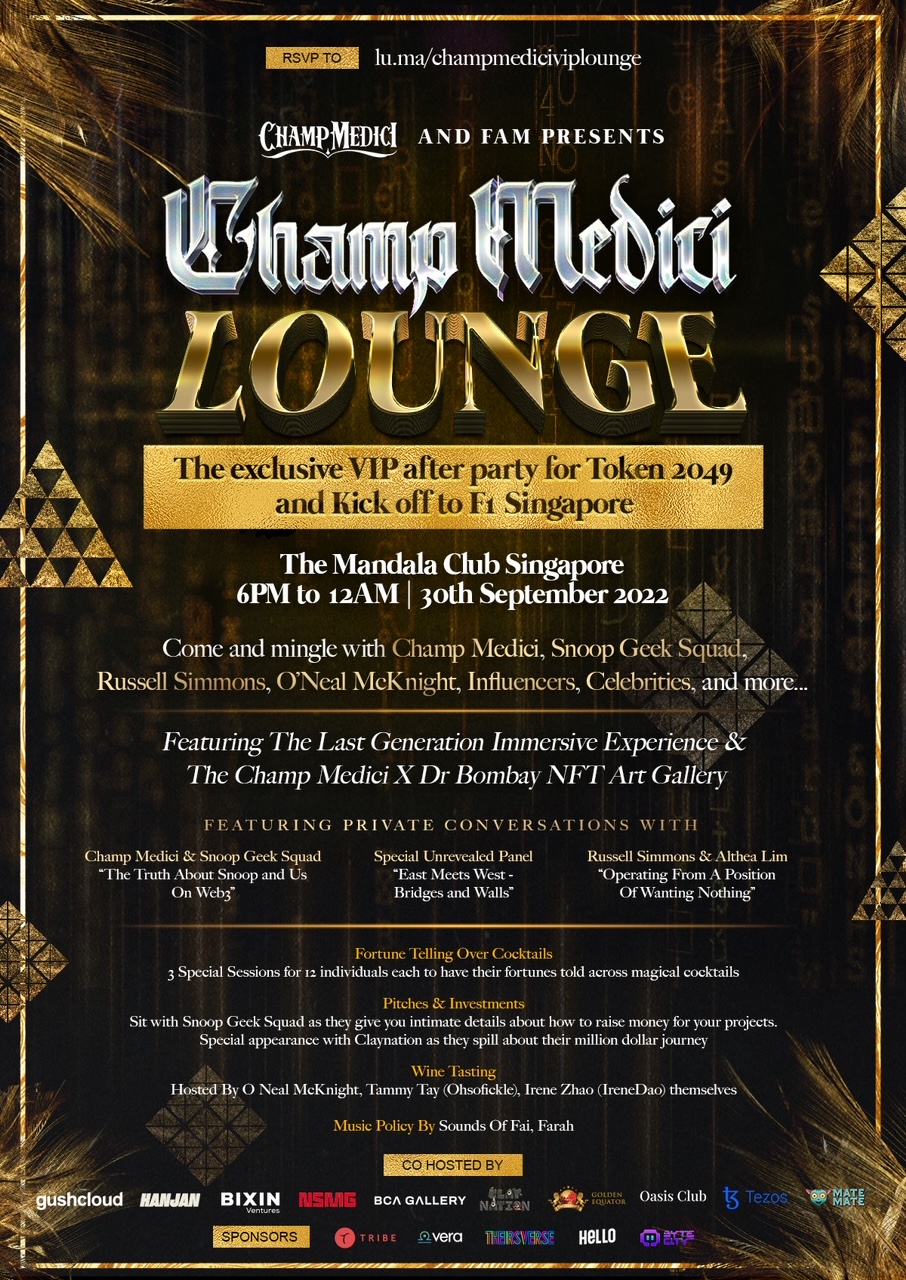 But the Mandala Club was just a tease of what was to come. Buzzed from seeing both Champ and Steve IRL, partygoers took their energy to the Mandala Weekender at the MBS Convention Centre. Granted, we were a bit skeptical about the venue – it's a boring convention centre after all right? Fortunately we were vastly proven wrong. Essentially transformed into a club, the convention centre played host to the best night of the week. With champagne, Belvedere and Azul limitlessly flowing to the backdrop of Kelis bringing her milkshake and Rae Sremmurd being a "real crowd pleaser," 3 am hit us quicker than a LUNA crash.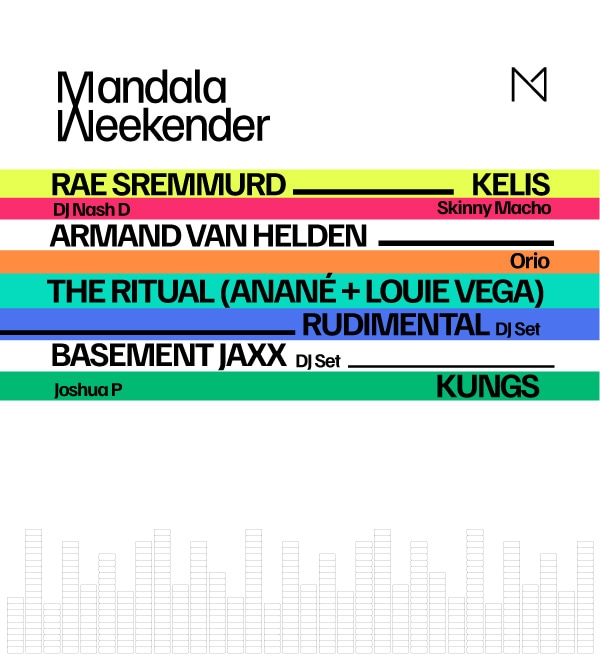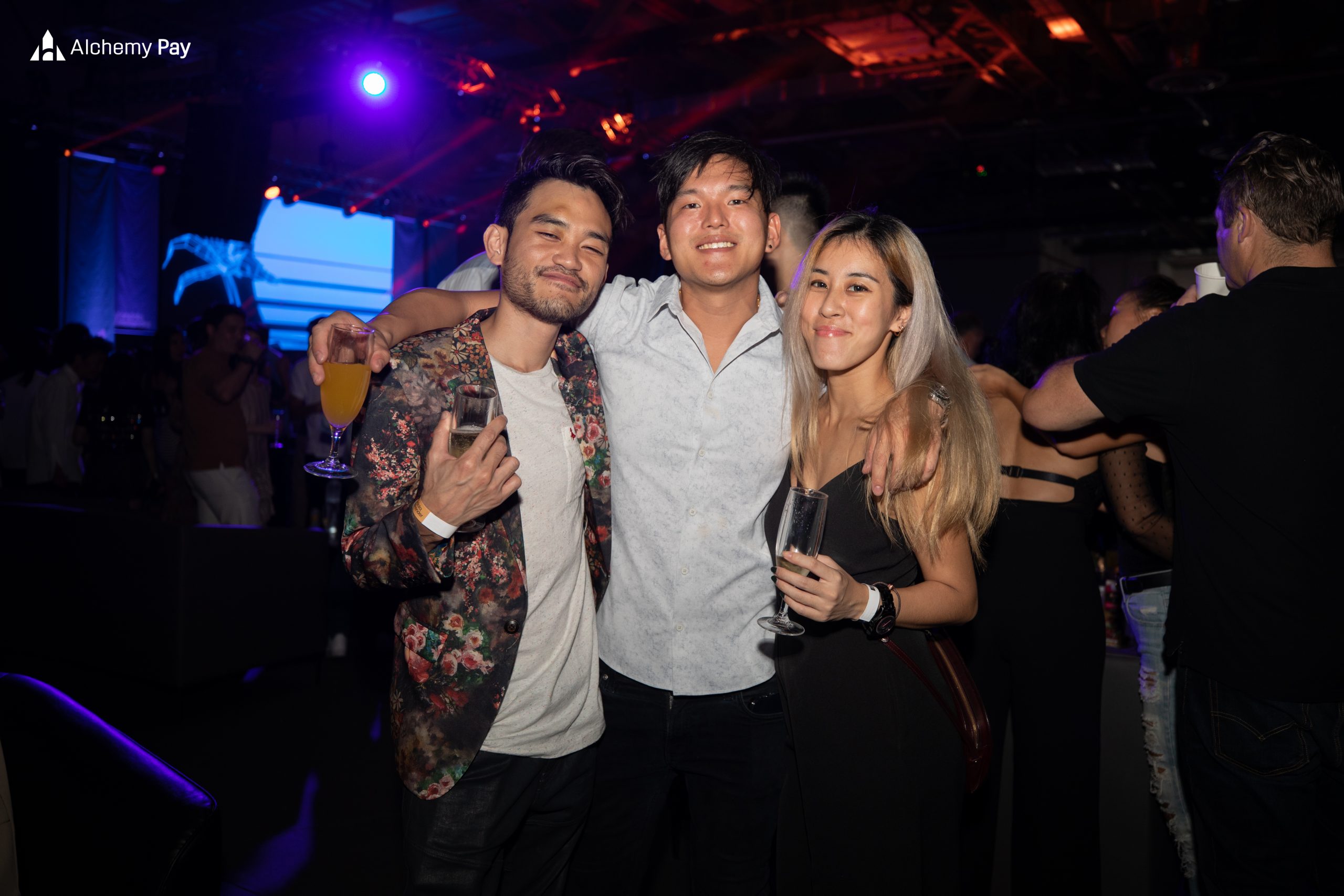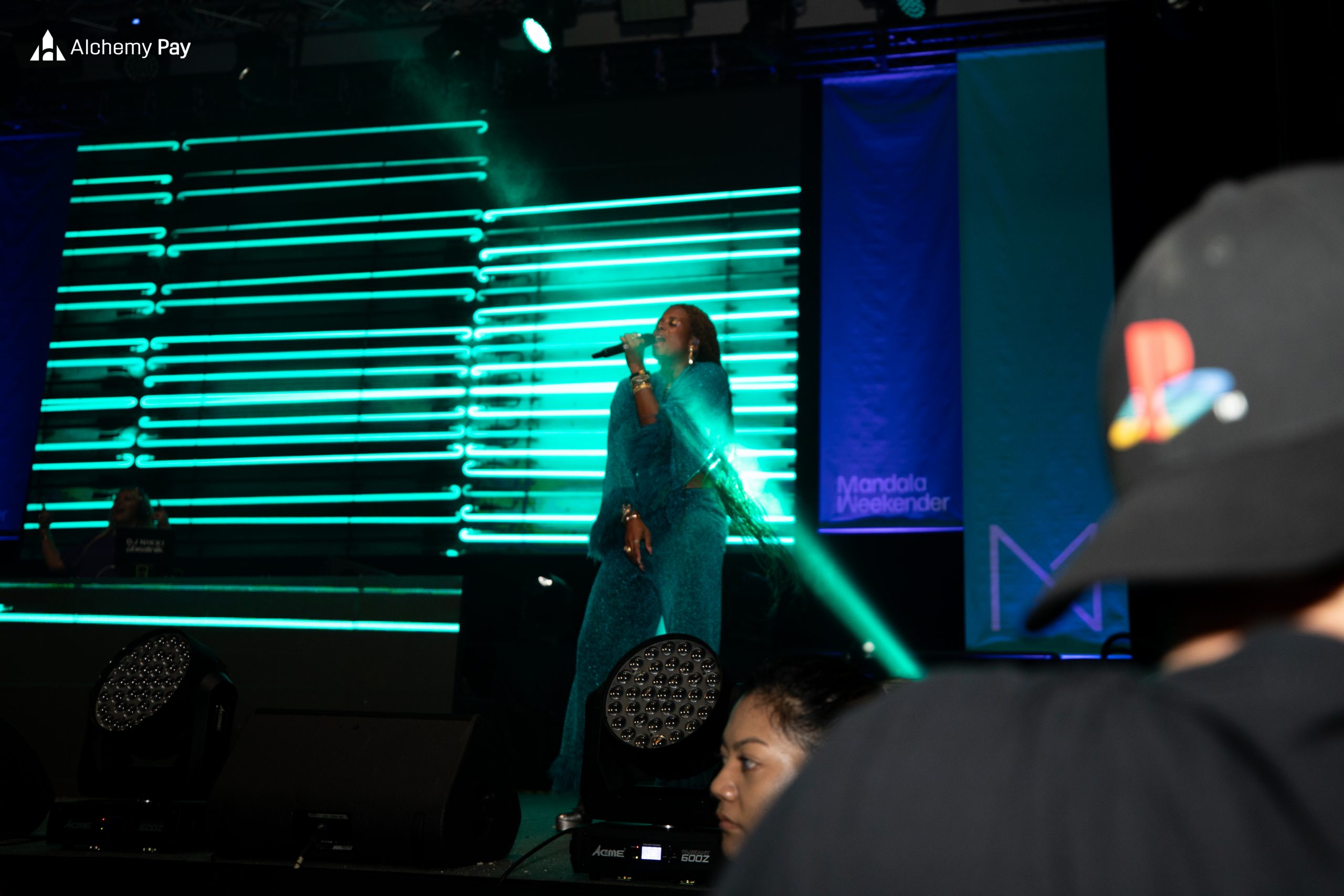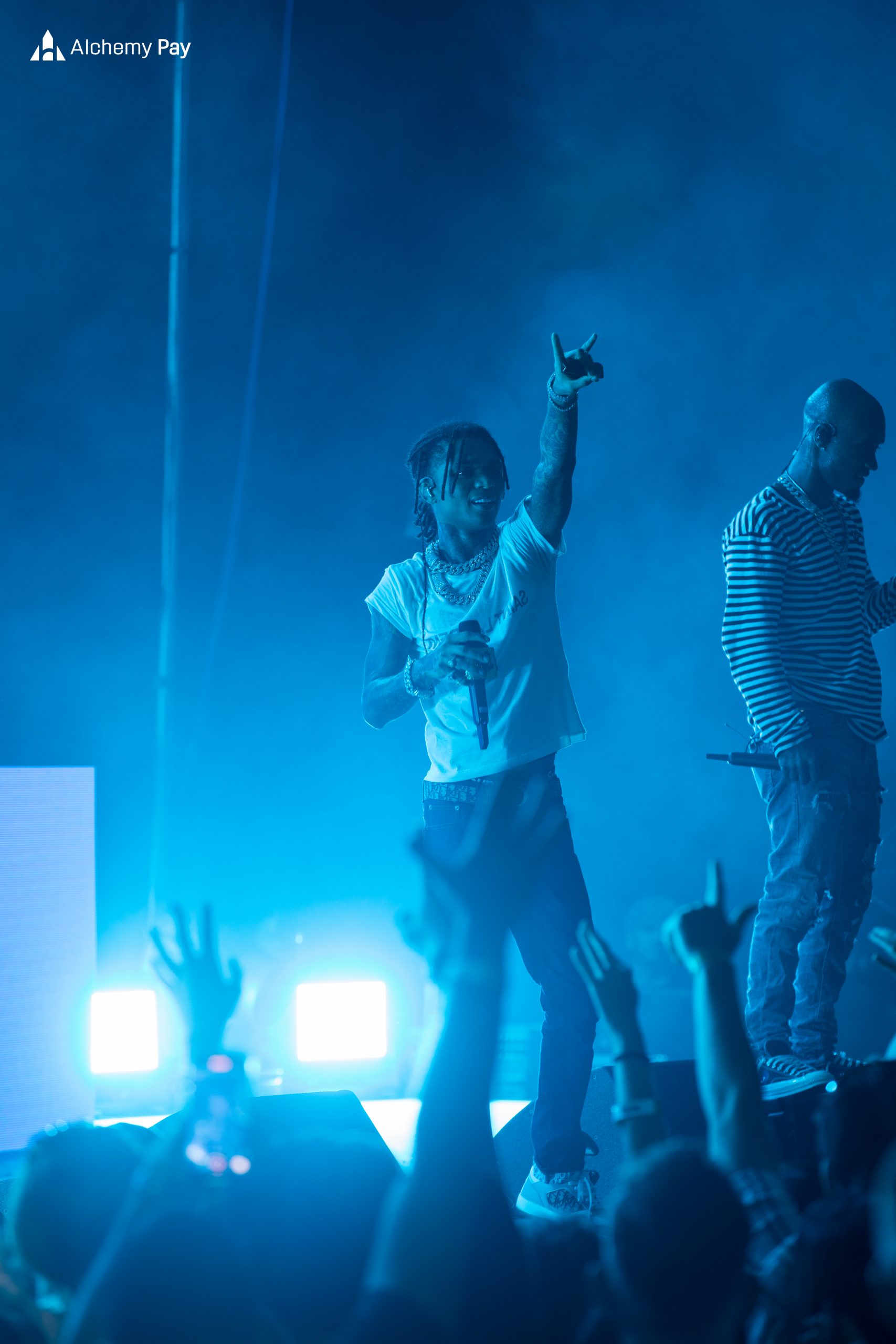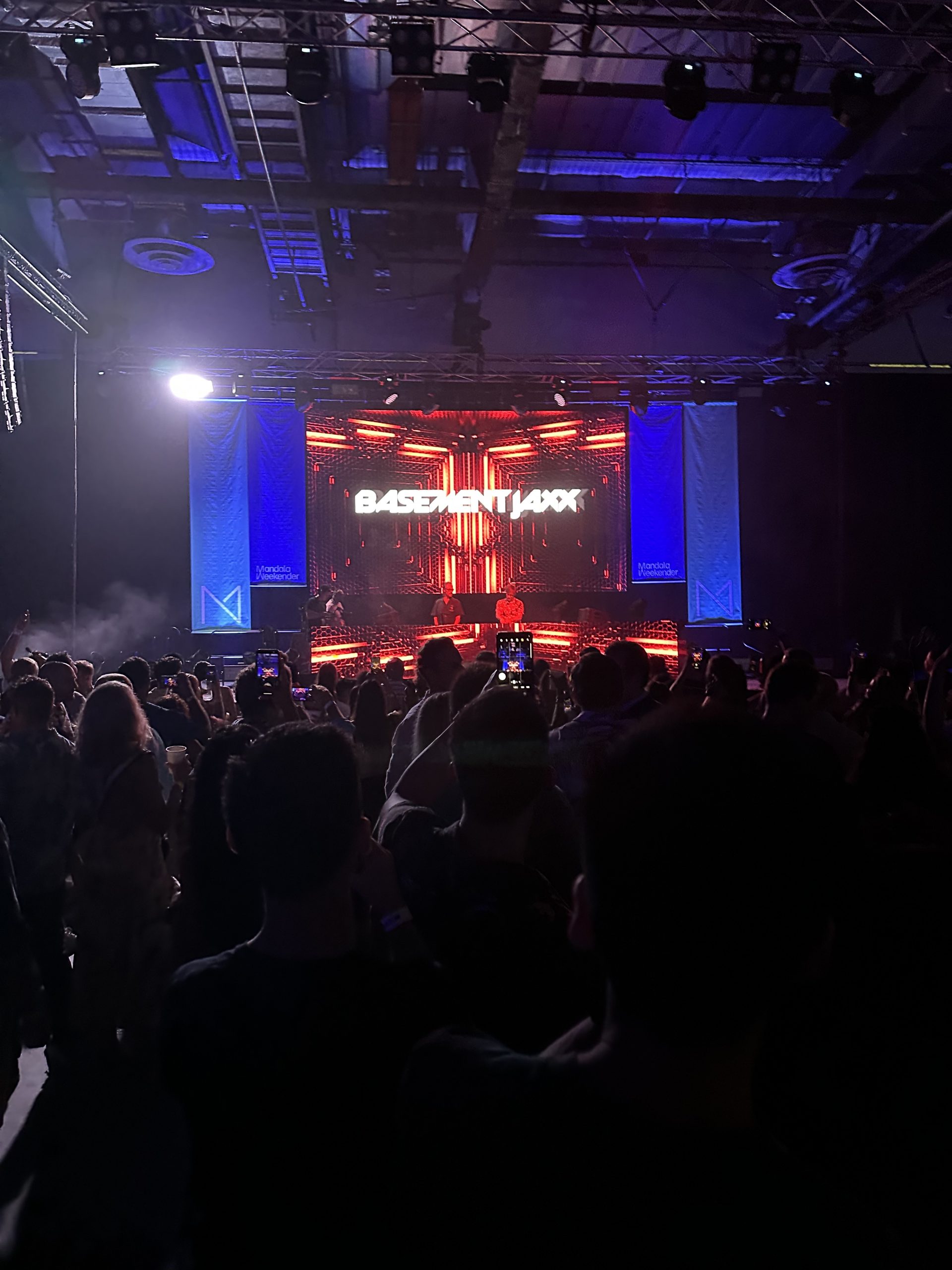 Saturday was a recovery day for the team but Sunday was a similar story to Friday night, exchanging the crypto theme with an F1 theme. Broadcasting the race on the Weekender's big screen, the venue quickly dropped into party zone as soon as the race was over. Basement Jaxx was a particular highlight, giving millennials the perfect end to a punishing week, whilst having them sincerely question where their head was at, partying at 2 am with Monday morning meetings starting in a matter of hours.
Golden Equator: 7/10
Mandala Club: 8/10
Mandala Weekender: 9/10