Red Door Digital is launching a series of NFTs for its in-house developed Web3 game Reign of Terror. Set for June, the NFT listing will be featured via Fractal – the online NFT marketplace for Solana-based games.
Reign of Terror is a cyberpunk MMO that will showcase Red Door Digital's credentials as a AAA-quality game developer. NFT minting will be being with PFPs folllowed by later rounds that include land sales and character drops.
7,000 PFP NFTs will be offered with designs elements from the game. Super-rare class NFTs will have customizable features that re-render the NFTs, allowing users to import their own faces.
"This is an incredibly exciting moment as we begin to share Web3 assets of our first title with the gaming community," Joseph Derflinger, CEO of Red Door Digital, told Blockhead.
"We knew Fractal was the ideal GameFi NFT marketplace for Reign of Terror NFTs the moment we met their team. Like us, they're passionate about moving gaming into the next era through great Web3 gameplay. That's exactly what we're doing at Red Door Digital."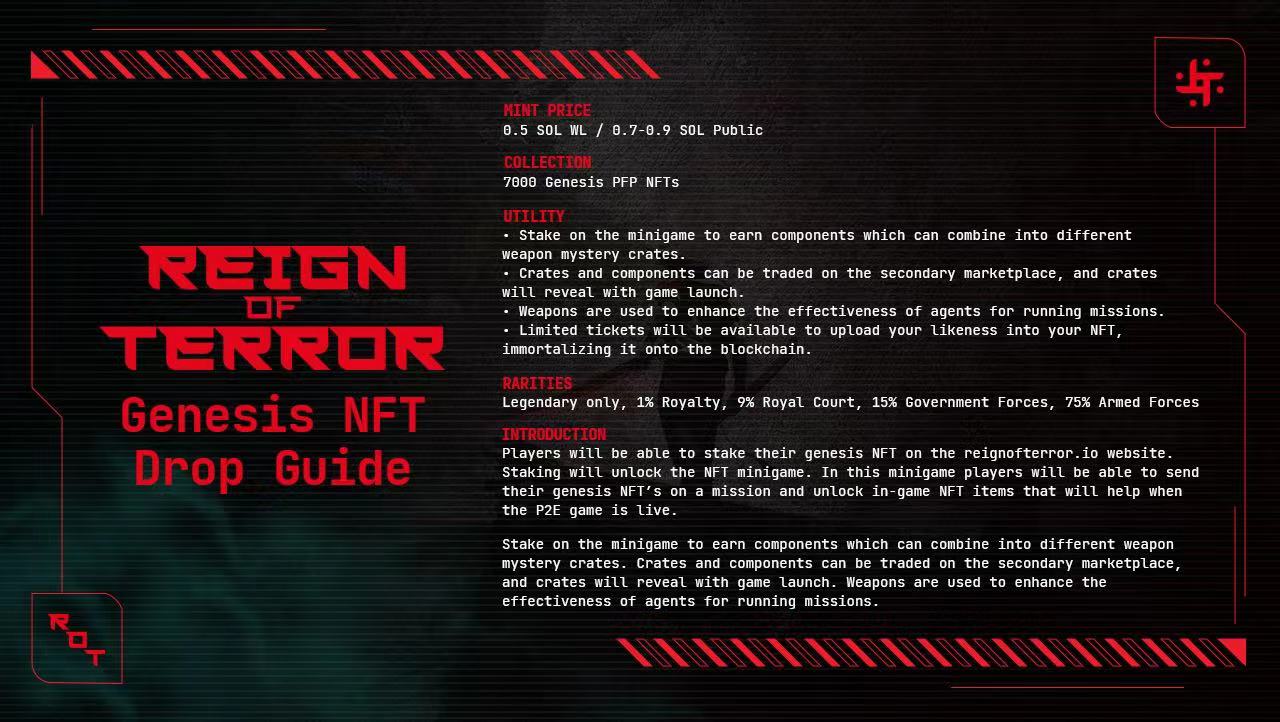 Red Door Digital's foray into Web3 gaming comes at a time when traditional console gamers are hitting back at NFT gaming. Nonetheless, Derflinger previously told Blockhead that NFTs can "still serve a purpose in gaming, depending on its utility."
"There are different ways to implement NFTs for each individual game that makes sense to its community and design, as the technology behind this is about individual ownership of these assets. Different communities will react differently based on how the NFT itself manifests in that game", he said.