Table of Contents
Blockchain gaming has proven to be a polarising topic for gamers. Whilst Web3 natives advocate for its ability to disrupt the gaming industry, traditional console gamers remain disgruntled with its egregious attempts at greedily monetizing the industry at the expense of creativity.
Thus, Web3 gaming has yet to gain the full support of the wider gaming industry, which is expected to exceed $300 billion by 2026. This hasn't stopped it from vying for a piece of the pie.
A recent report by DappRadar revealed that blockchain gaming attracted $600 million in Q3, bringing the year's total investment in the sector to $2.3 billion. Even more encouragingly, activity in the quarter increased by 12% with an average of 786,766 daily Unique Active Wallets.
Axie Infinity and Gods Unchained have volumes of $90 million and $55 million respectively, securing their reins as industry leaders.
However, the figures quickly become less impressive when looking at the bigger picture. $600 million is a considerable sum of money but marks a 37% decline from the $973 million invested in Q2. The figure is also the lowest year-to-date and represents a 50% decline from last year.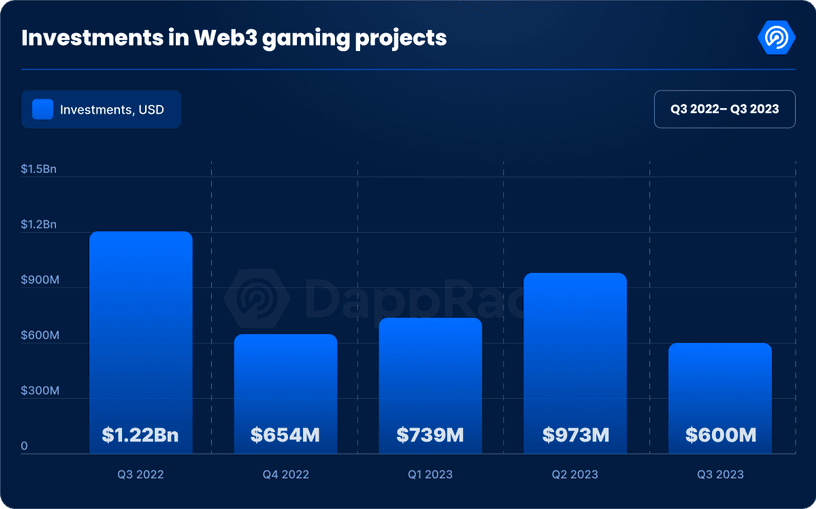 Trading volumes and sales counts have also drastically fallen since Q1 too, from 146K to 28K and $311 million to $13 million respectively.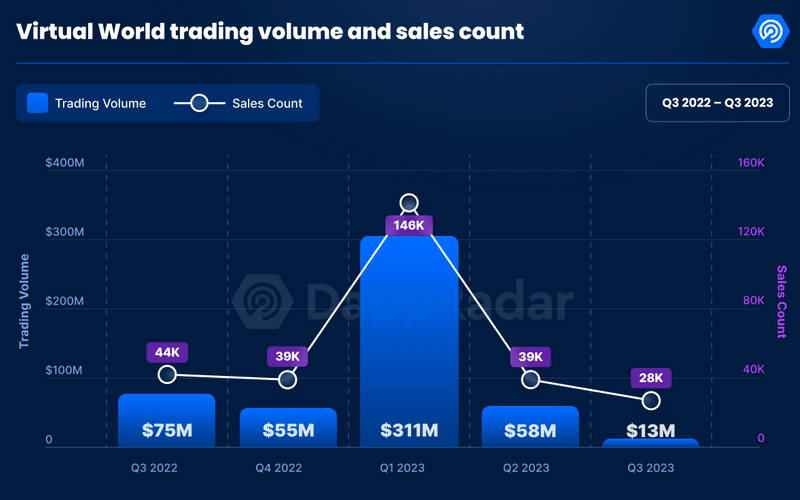 The disappointing numbers are reflected in the industry's wider concerns. Over 6,000 jobs have been cut in the games industry jobs in 2023 so far. Traditional gaming firms Epic Games, Telltale Games, and Team17 made cuts over the past month whilst Web3 gaming companies Star Atlas studio ATMTA and Otherside developer Yuga Labs also reduced their headcount this year.
Nonetheless, there were still some signs of hope. DappRadar highlighted how there is now a significant allocation of Web3 gaming funds going towards investment firms. $125 million went towards infrastructure, $213 million went directly towards games and metaverses and $262 million went to investment firms.
"This underscores the confidence and commitment VCs hold for the future of this domain, signalling their readiness to back the forthcoming Web3 gaming sensations," DappRadar explains.
Animoca Brands also secured $20 million in September for its Mocaverse project, which is aimed at strengthening the firm's Web3 ecosystem and metaverse products.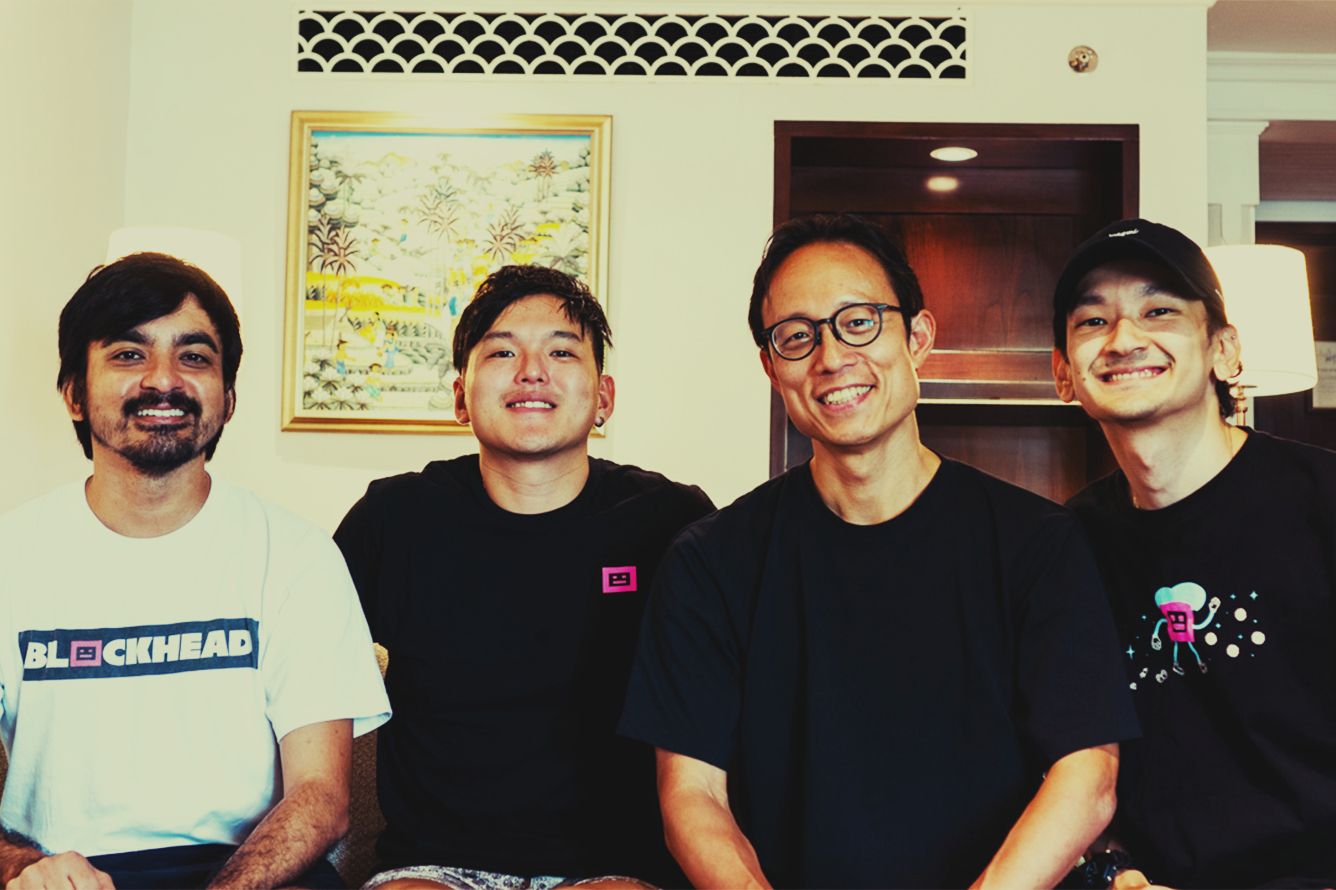 Like much of the Web3 industry, blockchain gaming has had a rough year and continues to face trouble but unlike the rest of the Web3 industry, blockchain gaming failed to gain significant traction in the first place. Looking ahead, the Web3 gaming industry can now weed out the weak and build upon strong, viable projects, such as those under Animoca Brands.
Elsewhere: