Table of Contents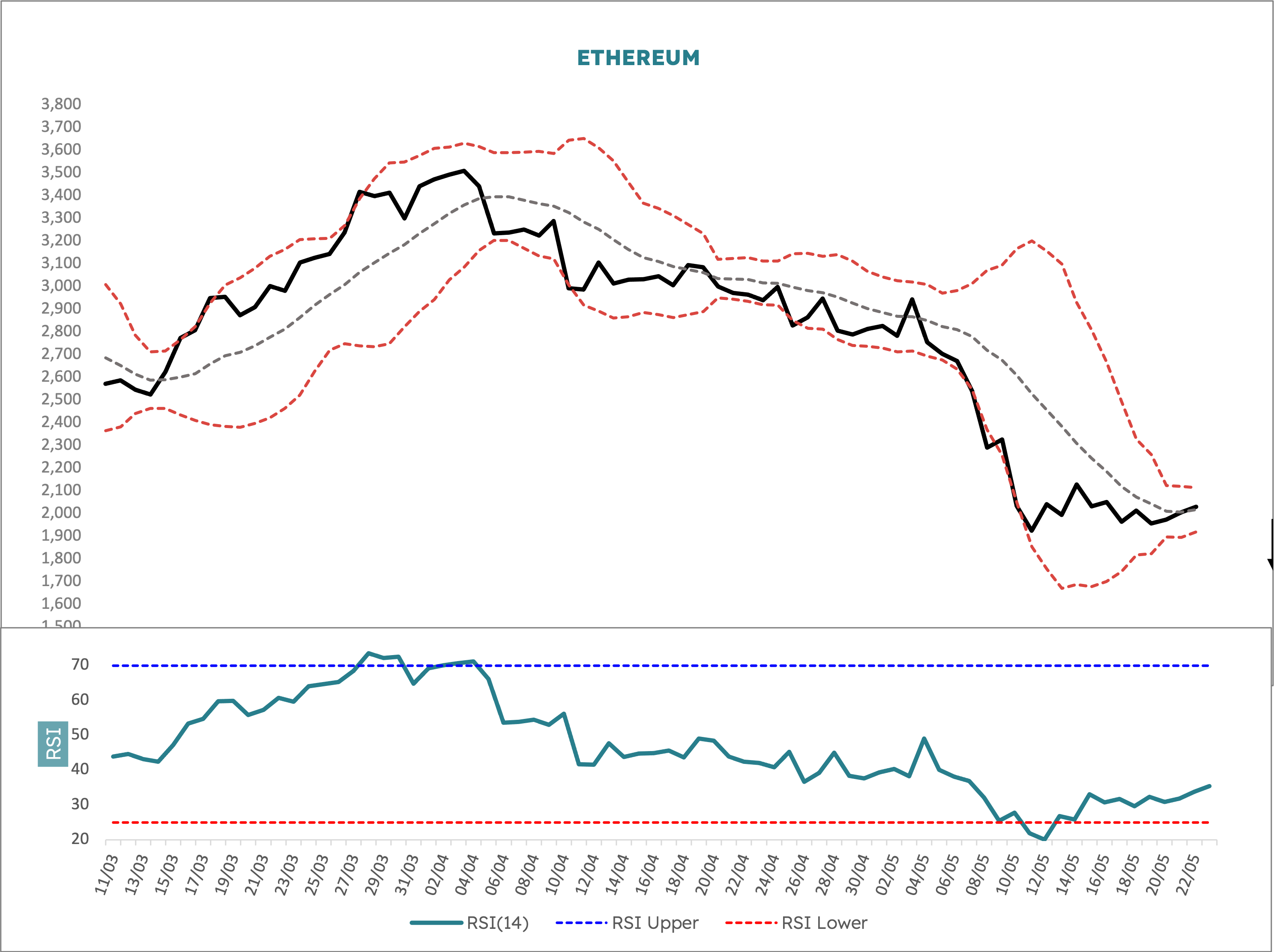 Last week I was showing you the overall positioning of the blue chip cryptocurrencies. I noted that they were very low on the chart and range trading in a potential longer-term support zone. Technically there looks to be much more potential for a move higher than for a continued crash and we are seeing signs of this in other correlated markets as well.
How robust and enduring the next overall rally in risk is, is up for interpretation, but the preferred view is for a sharp short cover rally in equities, which will drag Bitcoin and Ethereum up with it and force an overall repositioning. Once this rally is exhausted however, another push lower into say September/October is expected. After that, we could have the preconditions for a more meaningful advance.

Near term, looking at the Ethereum chart, I have plotted a 10-day moving average and put a band 2 standard deviations higher and lower. These are called Bollinger Bands and give a sense for how far away from average price we are at any given time. One of the better signals in these bands is the squeeze.   This is where volatility draws into a narrow tunnel and price then tends to explode out of the other side.  We are in such a squeeze now. Note also that RSI is challenging the March downtrend line and threatening to break to the upside.