Table of Contents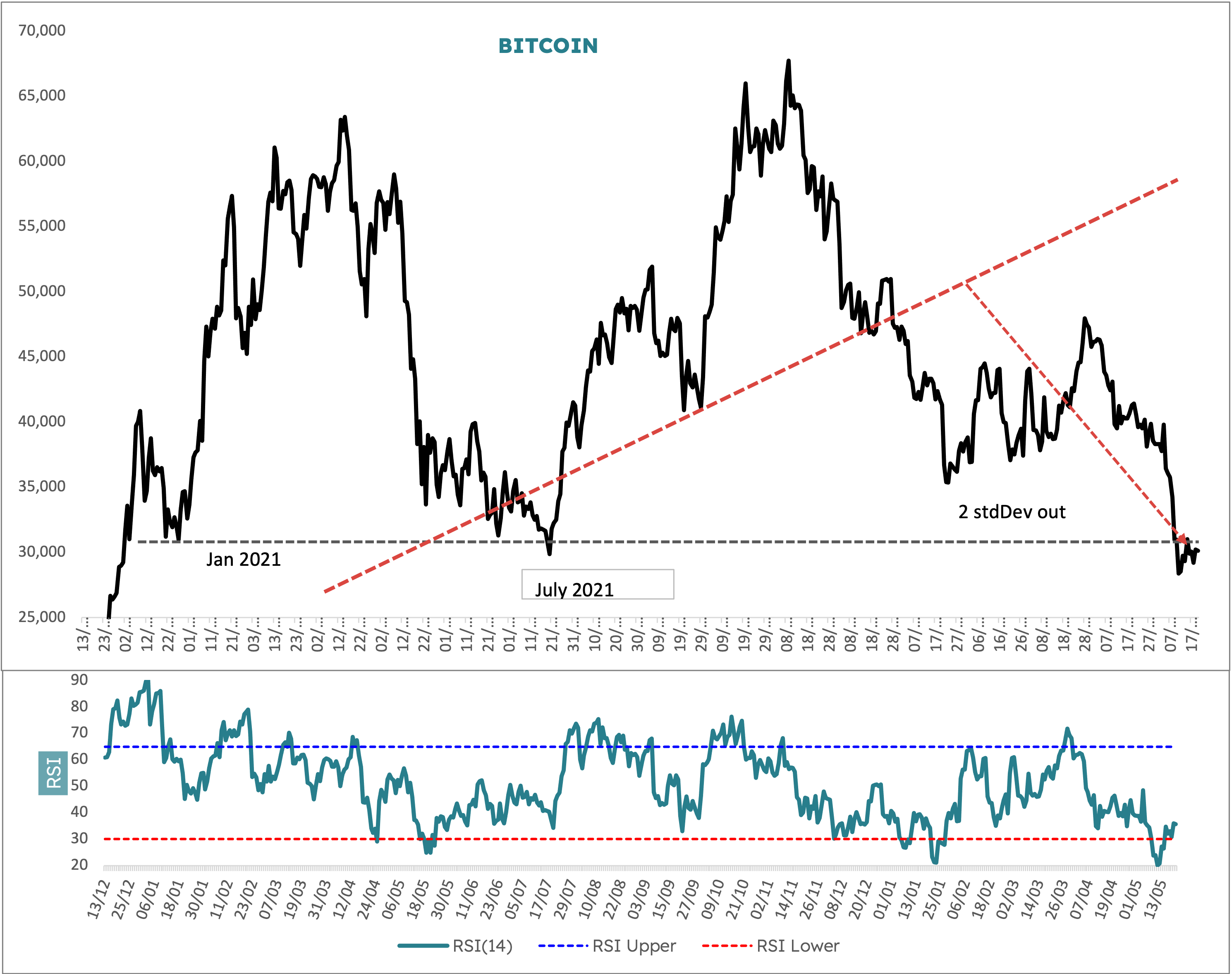 This chart goes back to December 2020.  It's worth noting that Bitcoin is now trading pretty much at the horizontal level around US$30,000 that captured and held both the January as well as the July 2021 lows.
At the same time, I see that we are at 2 standard deviations below the centre line of a regression channel that starts at the big low in December 2018.
Note also that nine days ago we had the lowest reading in RSI since December 2020. What this means is that price is stretched to the downside versus the long term average and oversold. Typically this sort of environment leads to a snap back.

I believe near-term blue chip crypto is still oscillating in what looks like a bottom range, but once again we need a recovery in global equities to ignite a rally. Sadly, this still is not well set up. Nevertheless, in price terms Bitcoin is now hovering at an important long-term level.