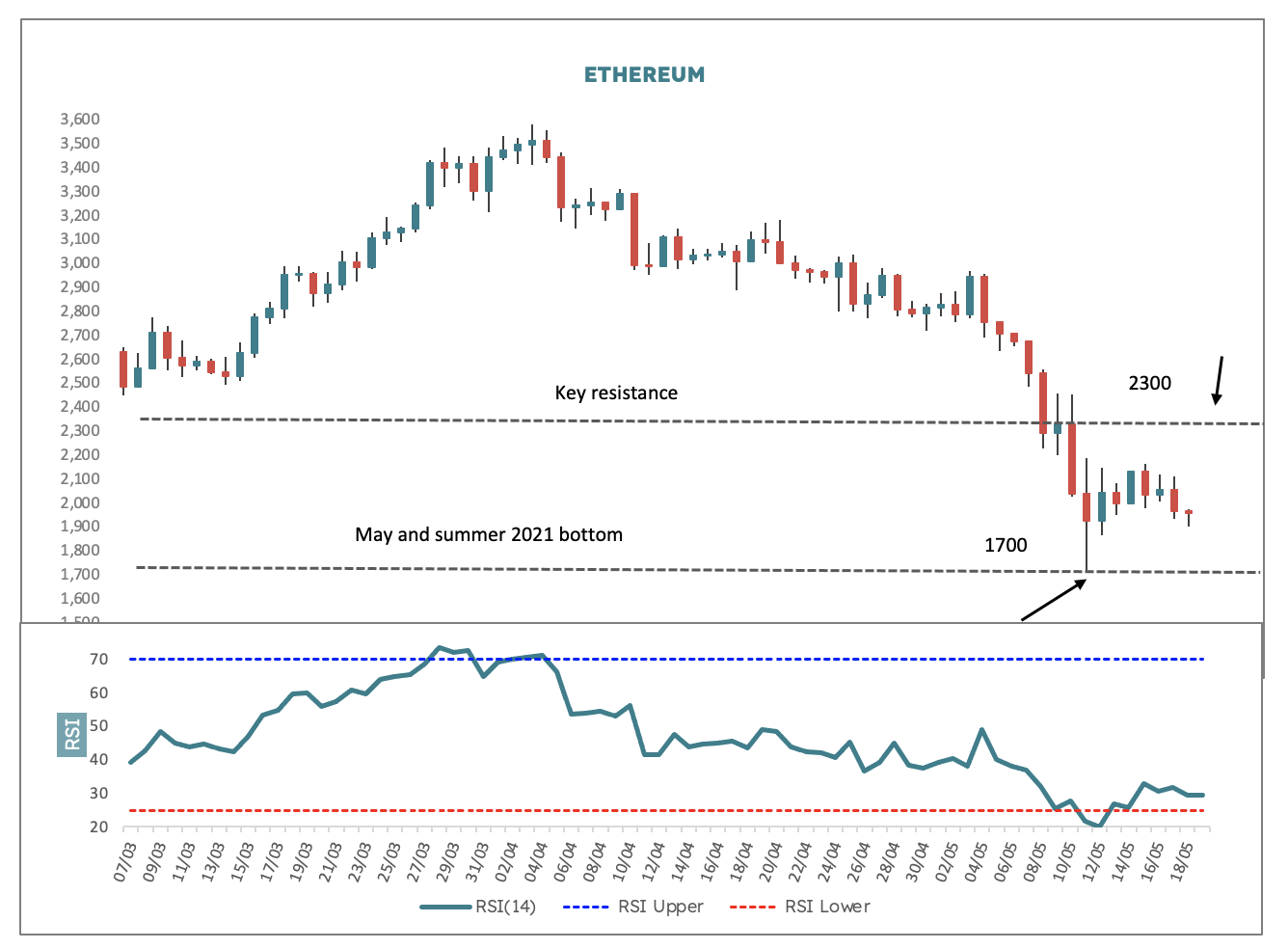 My chart annotations here are very similar to those of a few days ago, when we were looking at the very sluggish dead cat bounce in ETH. The move up has started folding in on itself as expected and price is now drifting down into the US$1,700–1,760 ostensible support range, some 200 points lower at a minimum.
It would be quite surprising if this does not hold at least, but whether it supports a meaningful recovery remains to be seen. Crypto is still marching to the same drumbeat as global macro risk, notably S&P 500 Index futures (ES1) and global technology indices.
It should be noted that sentiment surveys indicate that we are in more or less peak pessimism, fund managers have gone to cash overall and that the key cause is the Federal Reserve's rate hike cycle.
However, extreme pessimism tends to be a lead indicator for Bullishness. That seems like a contradiction, but it works like this: if cash levels are high then money managers are positioned to deploy into risk. And at the same time if everyone is pessimistic and out, then there is broadly speaking no one left to sell. Anyway thats the theory, but as ever we must be led by the technicals rather than the fundamental "should happen" approach.
Ethereum is also nearly at a 40-day cycle low and this has been a very steady cycle in the data. I'm keenly watching to see what happens in the next 5 to 10 days.