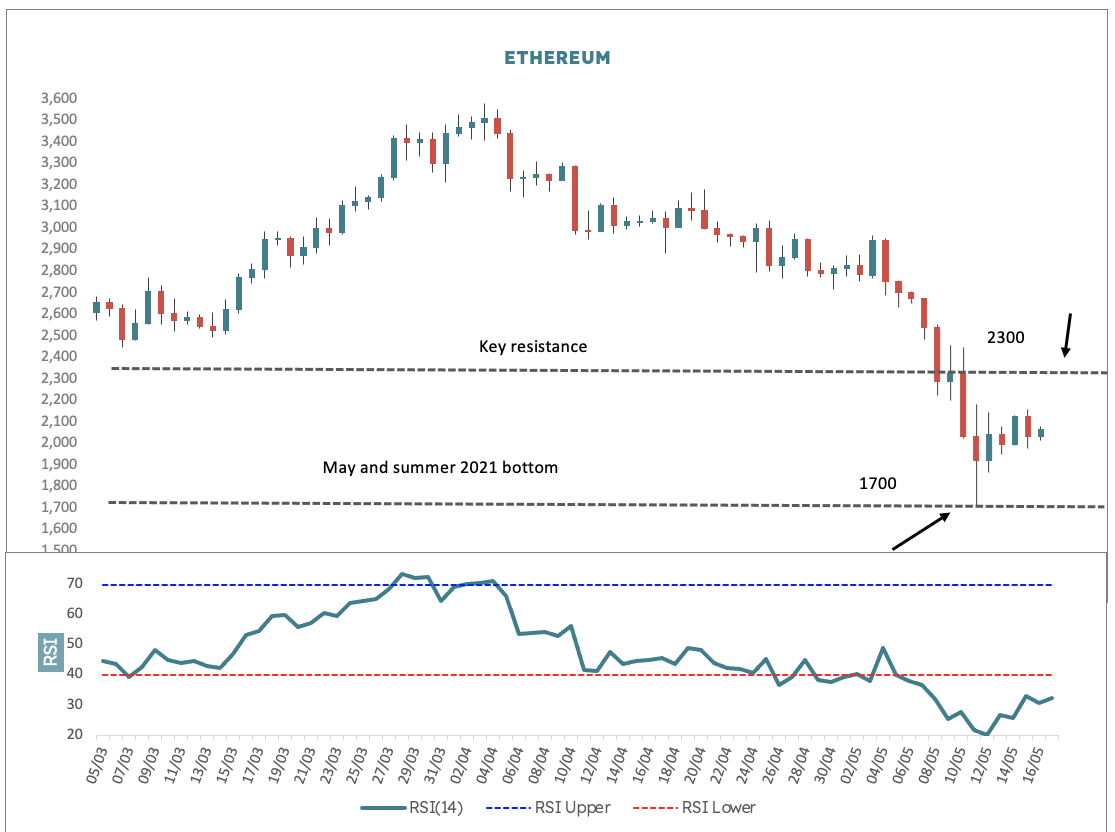 The pattern we are seeing in Ethereum vs. the US dollar here is replicated more or less across main equity indices including China (although European index futures are stronger), Ethereum vs. the euro as well as the vs yen and Bitcoin.
I feel that Ethereum is experiencing a dead cat bounce – a sluggish reaction to an important low and oversold conditions that requires further stimulus and a break out to ignite it.
You can see from the chart that price is still contained in a meaningful range between key support around US$1,700 that goes back to May 2021 and was last tested on 12 May and key resistance around US$2,300 that can be traced back to last summer.
So on the one hand there is a strong ledge 370 points lower and on the other a barrier less than 250 points higher. It is hard to make a big call either way at the moment, although the bias is for a failed assault on resistance and then a drop back into the range.
What will be key then is whether this ledge holds and price can start forming some sort of base.  Professional fund managers are currently very busy adjusting their positions and hedging around an inflection either way.  It's a very challenging market.