Table of Contents
Whilst it's an antiquated stereotype that dudes and sports are synonymous with each other, the crypto industry has not shied away from capitalising on it. From taking over the LA Lakers' Staples Center to dominating Super Bowl ads to pushing overly-testosterone-filled adverts starring Matt Damon, the crypto industry is shamelessly seeking exposure to young male audiences.
But in a digital universe that supposedly harnesses inclusivity, against the backdrop of today's PC climate that pursues gender equality, why is the crypto industry actively reinforcing gender imbalances?
As the antagonist to traditional finance giants, fiscal policy makers, and the entire global monetary system as we know it, the birth of cryptocurrency has been met with disapproval, scepticism and suspicion by leaders of said structures. However, Web 2.0's capacity to dispel misconceptions and myths about the disruptive blockchain system has inspired confidence in cryptocurrency to even some of the highest echelons.
That said, crypto natives and companies dedicated entirely to the space are still in the stages of cleaning cryptocurrency's dirty reputation and reassuring newcomers that adoption is not only worthwhile and lucrative, but safe too. With only 292 million crypto users globally as of the end of last year, tapping into the remaining 4.43 billion internet users who haven't touched it, marketing this reassurance is crucial for global adoption.
Dude, Where's My Crypto?
According to Insider, only 15% of bitcoin holders are female. As the leading cryptocurrency, bitcoin's demographic reveals the striking gender imbalance in the industry. It's a similar story in the sports industry too. Data shows that 62% of women in the US aren't interested in the NBA, whilst 66% of men consider themselves fans of the league. For the NFL, 78% of men in the US are fans whilst 42% of women are "not a fan at all." Across the pond in the UK, women make up just 30% of Premier League viewership.
Targeting these male-dominated sports, crypto companies have shown keen interest in placing their brands infront of these audiences. Here are just a few examples of recent crypto-sports partnerships:
It's also interesting that the sports tied to crypto are typical "dude" sports; where are the golf, table tennis and figure skating ads?
When looking at the gender imbalance in crypto and sport leagues such as the NBA, NFL and Premier League, it's clear why the two industries have formed such a strong bond. However, it then begs the question: why is the crypto world so male-centric and can it shake off its dude culture?
Bend it Like Blockchain
Throughout history, women have been suppressed and underrepresented by their male counterparts. But at each stage, women have valiantly fought back. Now, women are pushing back against the male-centric focus of the blockchain world.
Heartbreak Bears is an emerging female-led NFT project that prides itself on placing women in the forefront of its brand. When we spoke to co-founder Ming Shuang (Cherie) Tan said the NFT market frequently neglects female-led projects because "they think girls don't really know what they are doing."
"Whenever a female comes in, the guys tend to make fun of them and look down on them because the assumption is that they don't know what they are talking about in the tech space. It's true for the gaming sector too," the project's co-founder, Eugene Lim, added.
Sadly, the mainstream crypto space is yet to show interest in appealing to women. Although the NBA, NFL and Premier League are the biggest franchises in sport, there are plenty of sports that showcase a more balanced gender equality.
In tennis, viewership of the women's grand slam finals often exceeds that of the men's. Women's golf is also rapidly growing in popularity too. But yet, the crypto world is more interested in men's team-based sports.
Of course, the WNBA and the FA Women's National League provide opportunities for women to showcase their basketball and football talents, but viewership of both falters compared to their male counterparts. That said, towards the end of 2021, the WNBA and Coinbase signed a multi-year deal as part of the NBA deal and Angel City FC partnered with Crypto.com. Nonetheless, more men than women still watch the WNBA and women's football.
Grassroots blockchain projects, especially in the NFT space, are showing promise as women are taking more of an active and leading role in fantastic projects. As these projects continue to flourish, more women should be inspired to take on projects of their own.
Fortune Favours the Brave… But Not Gamblers
As much as the crypto industry hates to admit it, "gambling" and "crypto trading" are still somewhat synonymous. Crypto's insane volatility makes the stock market look like a risk averse haven. Because of this, crypto currency companies are seeking avenues where gambling companies have proved successful.
Last year, the UK government announced that gambling adverts would no longer be permitted on football jerseys. Currently, nine of the 20 Premier League teams feature gambling companies on the front of their shirts, with sponsorship deals estimated to be worth £100 million per year.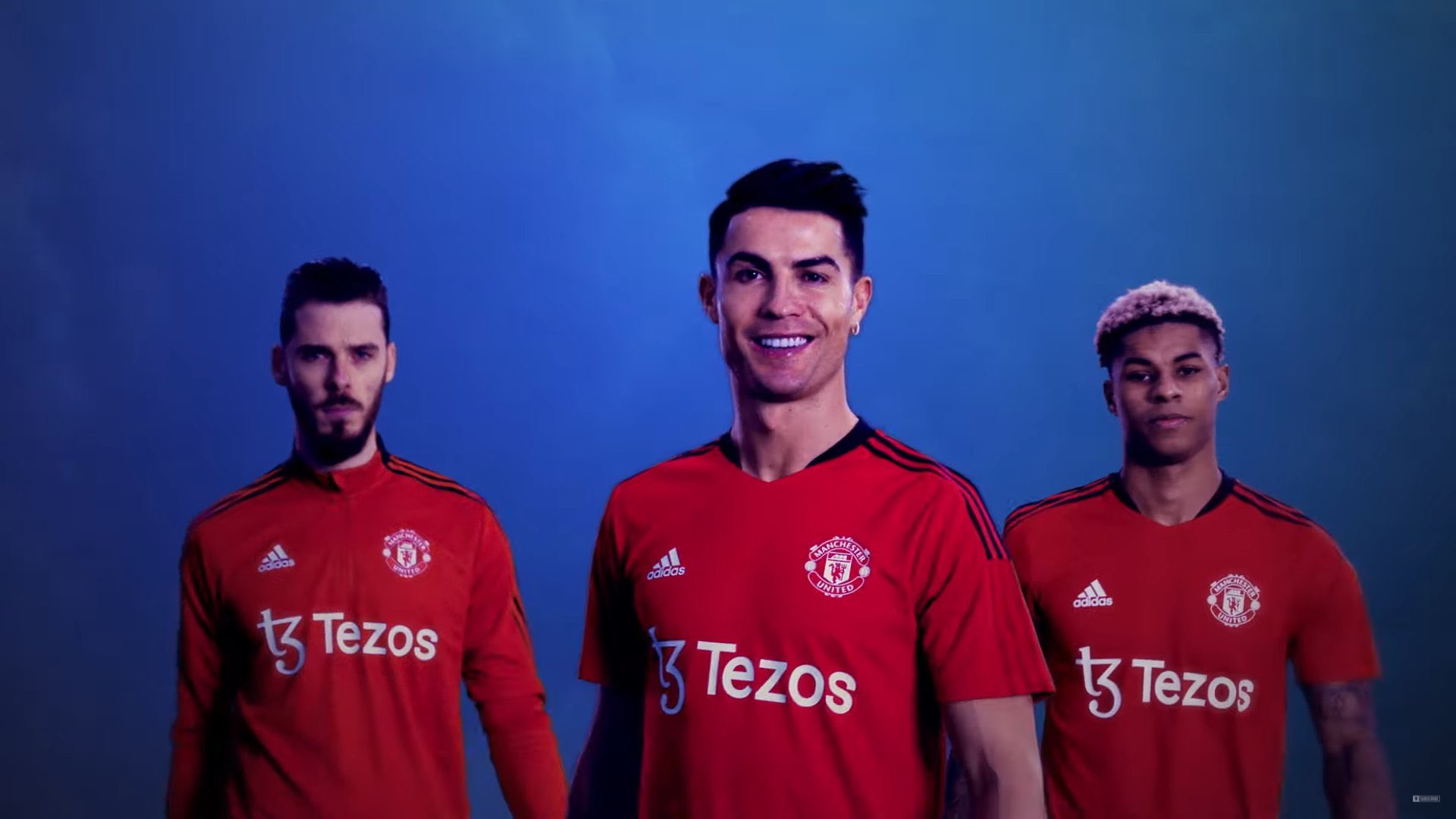 The transition has already begun. In the UK alone, spending on betting almost doubled to £4.7 billion in the decade before the pandemic as marketing spending increased. According to gambling treatment charity GamCare, 50% of regular gamblers have participated in crypto trading, compared with only 3% of the general population.
Gambling popularity is also heavily skewed towards men. According to PMC, men gamble twice as much as women, whilst 20.1% of male gamblers have gambling problems compared to 7.8% of women.
The correlation between gambling and crypto is strong, and crypto firms are capitalising on it, shamelessly reminding gambling addicts that "fortune favours the brave".
Tokens, NFTs & Wild Cards
When it comes to NFT partnerships and franchises, there's no more successful than NBA Top Shot. Over US$230 million was spent on trading digital collectables and NBA highlights through the NBA-Dapper Labs collaboration. Meanwhile, football clubs are experimenting with digital club tokens, which offer voting rights and operate as regular cryptocurrency.
In reality, both offer very little tangible value to sports fans but the crypto world has not shied away from capitalising on sports memorabilia and collectibles (which again is dominated by men).
Read more: Football Clubs Take a Shot at Crypto Fan Tokens But Fail to Score
Nonetheless, a recent report by Deloitte said that around 5 million sports fans will purchase or be gifted an NFT in 2022, with sport NFTs to exceed over US$2 billion this year – double that of 2021.
As long as sports remains a lucrative industry, the crypto market will continue to capitalise upon it, which in turn perpetuates its male-centric nature. Barcelona FC is even building its own metaverse.
Calm Before the Score
Like any enterprise or project, it's unwise and often unsustainable to appeal so biasly to one gender. In its current form, the crypto world seems hell-bent on targeting men largely because its primary user base was originally male. But, as the crypto space expands and NFT projects sprout up from every corner of the globe, it's clear that women want a piece of the pie too.
As crypto and blockchain adoption increases among women, crypto companies will hopefully ditch their OTT dude-centric advertising. However, the race feels like a chicken-and-egg situation; crypto companies are targeting their demographic and purposely not appealing to women, and consequently failing to inspire women at the same time. Sadly, at least for now, it seems the onus is on women to display an appetite for the space in order to grab the attention and sponsorship of crypto natives and giants.