Table of Contents
In a move that has sent shockwaves through the cryptocurrency media landscape, Bullish, a crypto exchange led by former NYSE president Thomas Farley, has acquired CoinDesk, one of the world's leading crypto media outlets.
The acquisition, executed in a 100% cash deal, marks a significant shift in the dynamics of crypto media and raises questions about the future of unbiased reporting in the industry.
Acquisition Details
As outlined in Bullish's press release, the acquisition of CoinDesk represents a strategic move by the crypto exchange to expand its footprint in the digital asset space, and it will accelerate CoinDesk's global expansion and growth of media, events and indices businesses. CoinDesk, known for its comprehensive coverage of cryptocurrency news and events, becomes a part of Bullish's expanding portfolio.
"With renewed momentum in the crypto economy as well as investment from Bullish, we look forward to capitalizing on the many opportunities ahead for product development and expansion," Kevin Worth, CEO of CoinDesk, said.
A news report by CoinDesk itself sheds light on the transaction's completion, emphasizing the significance of a major crypto exchange acquiring a top-tier media publication in the industry.
It is worthy to note that Tally Capital and Capital6 were in talks earlier this year to acquire the publication for $125 million from parent company DCG, which acquired Coindesk in 2016 for approximately $500,000, but the deal never materialized.
Background & Context
The acquisition does not occur in isolation but is part of a broader narrative within the crypto industry. As detailed in a background report by Protos, Bullish is a relatively new player in the crypto exchange market, backed by significant capital and led by a team with deep roots in traditional finance.
Bullish is owned by Block One, which created the Ethereum challenger EOS that raised $4 billion in 2018. However, the team did not reinvest much into the smart contract platform and instead used the funds for other projects, including Bullish. The purchase of CoinDesk can be seen as part of Bullish's strategy to gain a stronger foothold in the crypto ecosystem.
Another major competitor to CoinDesk was also bought out just last week – Singapore-based Foresight Ventures acquired a majority stake in The Block. This move involved buying out shares linked to a loan from Sam Bankman-Fried, the founder of the cryptocurrency exchange FTX, at a $70 million valuation. The publication had previously faced scrutiny due to the undisclosed loan from Bankman-Fried, raising concerns about potential conflicts of interest.
"This tx gives The Block a fresh start ahead of the bull market and provides us with more capital to build out new exciting products and expand our footprint into Asia and the Middle East," The Block CEO Larry Cernak said on X.
Speculations & Potential Conflicts of Interest
The acquisition raises several questions and concerns, particularly regarding the potential conflicts of interest. As a media outlet, CoinDesk has been a pillar of unbiased reporting in the crypto world. Its acquisition by Bullish, a direct participant in the market it covers, could lead to perceived or actual biases in its reporting.
The move also sparks speculation about the motives behind such an acquisition. Owning a major media outlet provides Bullish with a powerful platform to influence public perception and potentially sway market dynamics. This could be a strategic play to bolster Bullish's position in the crypto market by leveraging CoinDesk's influence and reach.
The Need for Unbiased Media in Crypto
As a publication also deeply invested in the crypto industry and its responsible growth, this development is concerning. The need for unbiased, independent media in the crypto space is more critical than ever.
With the industry still in its formative years and facing scrutiny from regulators and skeptics, maintaining a clear line between media and market players is essential for the industry's credibility and healthy evolution.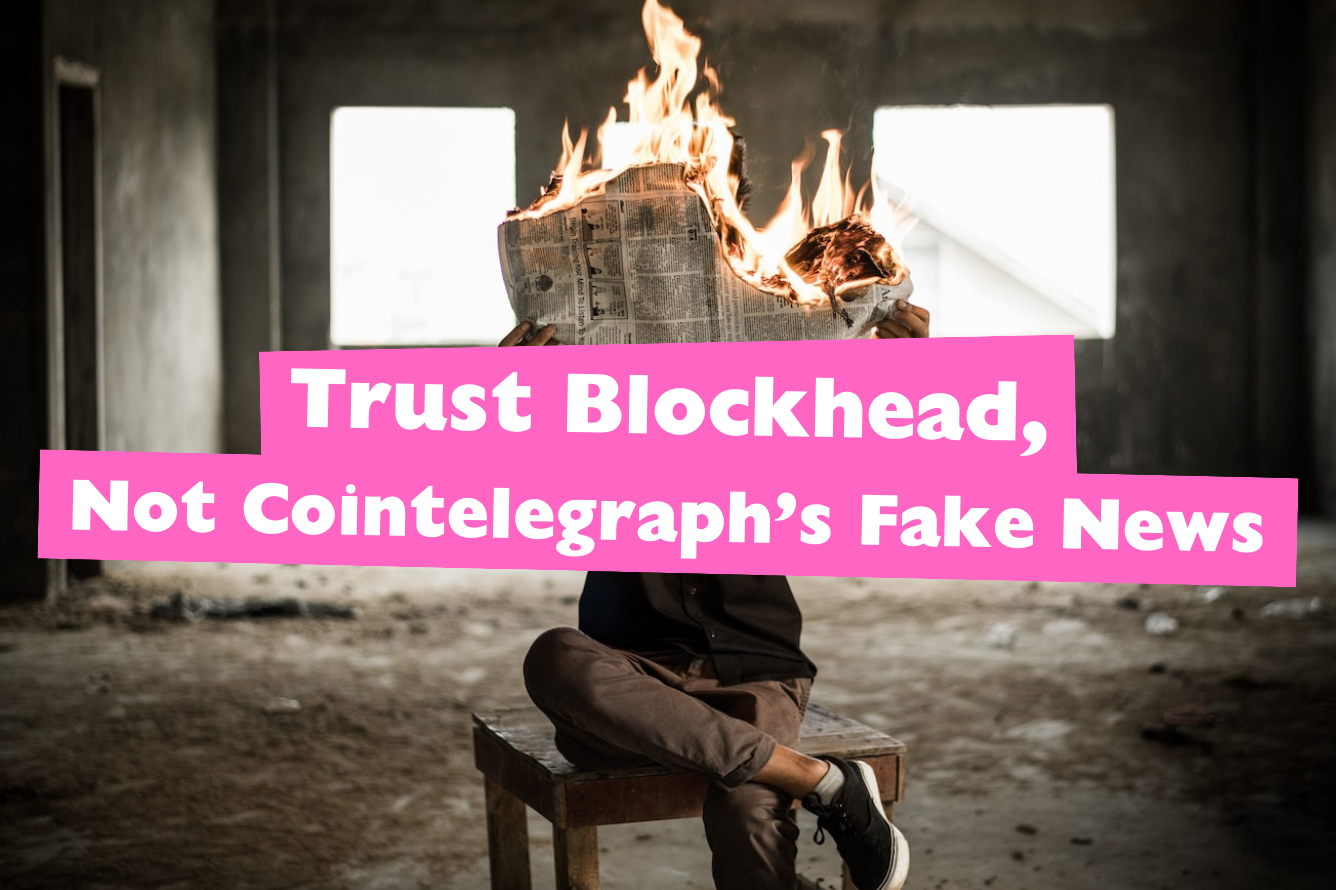 As the industry continues to mature, the role of media in shaping its trajectory will be under close watch. The crypto community must remain vigilant to ensure that the principles of unbiased reporting are upheld, fostering a transparent and responsible ecosystem for all stakeholders.