Table of Contents
Often fueled by Crypto Twitter or Telegram, crypto media is a minefield of misinformation. With degens and so-called experts sharing their alpha and shilling their projects, Crypto Twitter is a source to be trusted with extreme caution.
At Blockhead, we take journalistic integrity seriously and diligently ensure our sources are verified accordingly. Yesterday, Cointelegraph took a slightly different approach.
Jumping on rumoured news shared on Telegram, excited journos at Cointelegraph were quick to report that the SEC had approved Blackrock's Ishares spot Bitcoin ETF.
The fake news triggered a 10% surge in Bitcoin's price. However, when Bloomberg analysts and Fox Business journalists contacted BlackRock, the investment firm refuted the claim and clarified that their application is still under review.
Cointelegraph reportedly then edited its initial tweet as "according to rumours" before deleting it completely.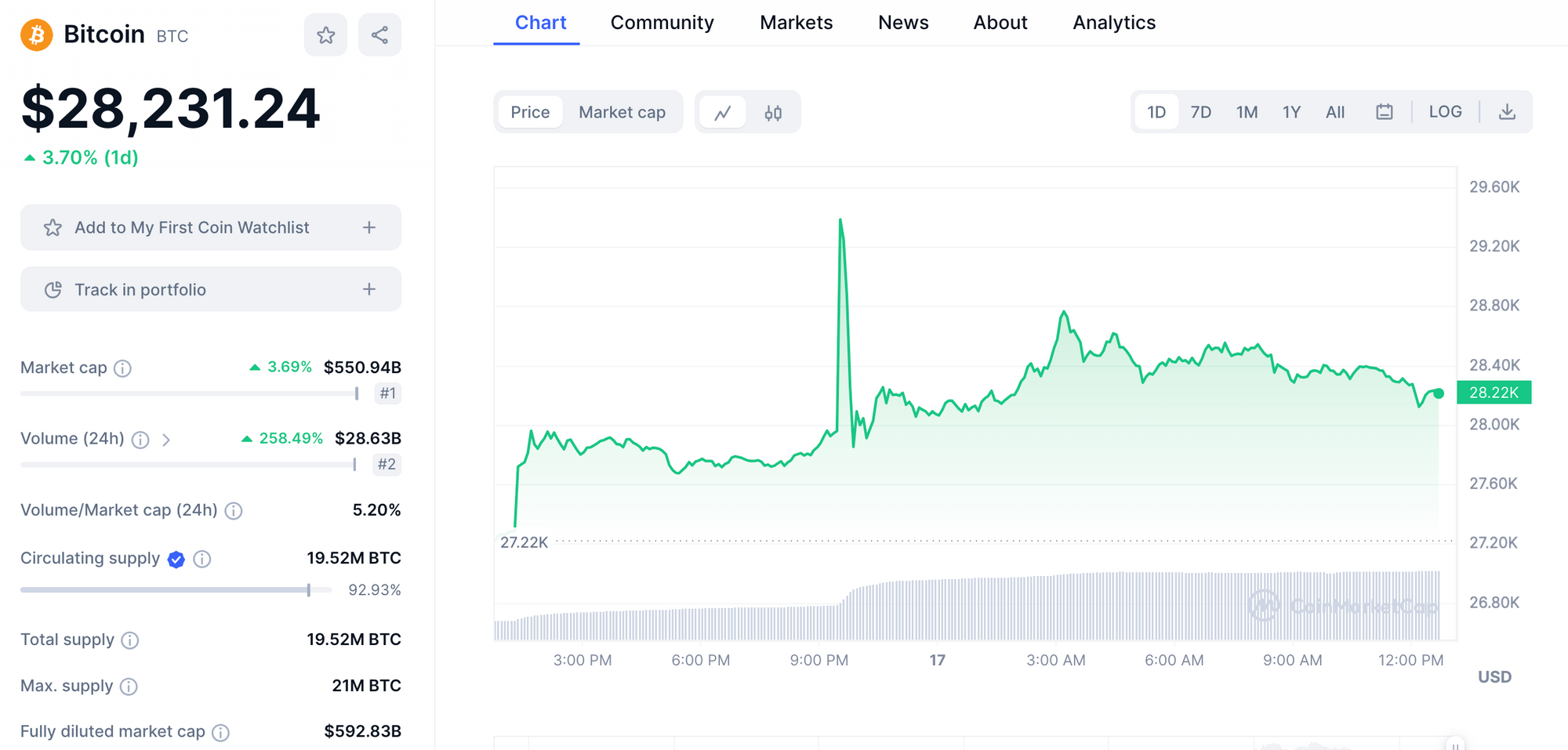 In an apology tweet, Cointelegraph said, "An internal investigation is currently underway. We are committed to transparency."
We apologize for a tweet that led to the dissemination of inaccurate information regarding the Blackrock Bitcoin ETF.

An internal investigation is currently underway. We are committed to transparency and will share the findings of the investigation with the public once it is…

— Cointelegraph (@Cointelegraph) October 16, 2023
Below is a screenshot of Cointelegraph's internal communications surrounding the blunder.

Whilst it's not for us to judge the sincerity of Cointelegraph's apology, their due diligence in checking sources appears to be severely lacking.
Bitcoin ETF WTF?
By now, you've probably heard the term "Bitcoin ETF" being thrown around in crypto circles. ICYMI, here's a TLDR:
BlackRock, WisdomTree, Invesco, Fidelity, Valkyrie Digital and ARK Invest are among the growing list of institutions filing for Bitcoin ETFs with the SEC.
Bitcoin ETFs have the potential to attract significant capital from individuals, firms, and funds interested in gaining Bitcoin exposure.
The SEC has rejected spot-based Bitcoin ETFs thus far, citing concerns about market manipulation.
Having rejected Grayscale's Bitcoin ETF application, hope was restored when the SEC failed to respond to a court order concerning its rejection. Grayscale's application is now once again being reviewed.
Bloomberg predicts a 90% chance of approval by 10 January.
Speaking to Blockhead, Gemini co-founder Tyler Winklevoss explained, "I think the next wave will be ETFs and that's going to bring a ton of liquidity and price discovery."
"We have many institutional customers, and they range from proprietary trading firms to large macro hedge funds," he continued. "And I think we're going to see 10x that once ETFs arrive."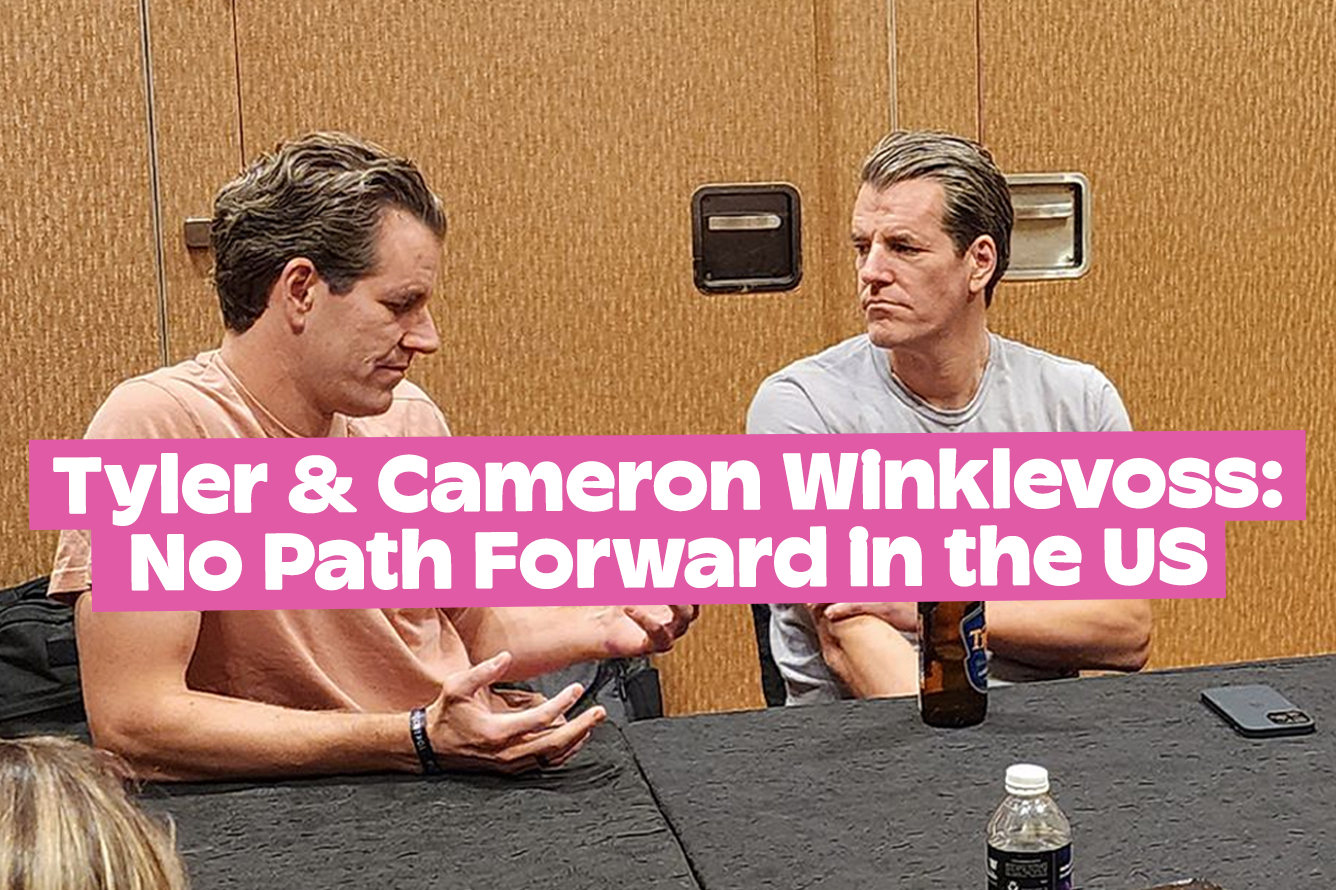 Bitcoin ETFs undoubtedly could be a game changer for the industry, and serve as a tangible bridge between Web2 TradFi investors and Web3. Its significance to the industry thereby requires significant due diligence when reporting about it; not that other news doesn't demand due diligence, of course.
Here at Blockhead, we take pride in our work to ensure that our readers are provided with accurate, fact-checked information.
Elsewhere:
Names of the Hamas members Israel claims had accounts on Binance: pic.twitter.com/SCtOicsOtH

— ⚯ M Cryptadamus ⚯ | @cryptadamist@universeodon.com (@Cryptadamist) October 13, 2023