Table of Contents
As Asia conference season continues its full swing, Malaysia takes its turn behind the wheel with MDEC's premier digital content festival, MYDCF 2023, held at the prestigious Kuala Lumpur Convention Centre.
The MYDCF is Malaysia's premier annual festival consisting of three different conferences on animation, games, creative technology, and exhibitions of Malaysia's intellectual property.
Parked under the umbrella of MYDCF, held IMMERSE KL, the immersive digital content experiences arm of the event. Malaysia has a strong focus on Metaverse and NFT technologies, given its year-long government mandate towards nurturing blockchain game development in the name of IP.
With the magnitude of eyeballs on this event, some government agencies took the time to announce their jump into the Web3 foray to show how serious they are in their commitment to the cause.
IP Tokenization Platform Acxyn Awarded RM 750,000 MDEC Grant in Collaboration Announcement.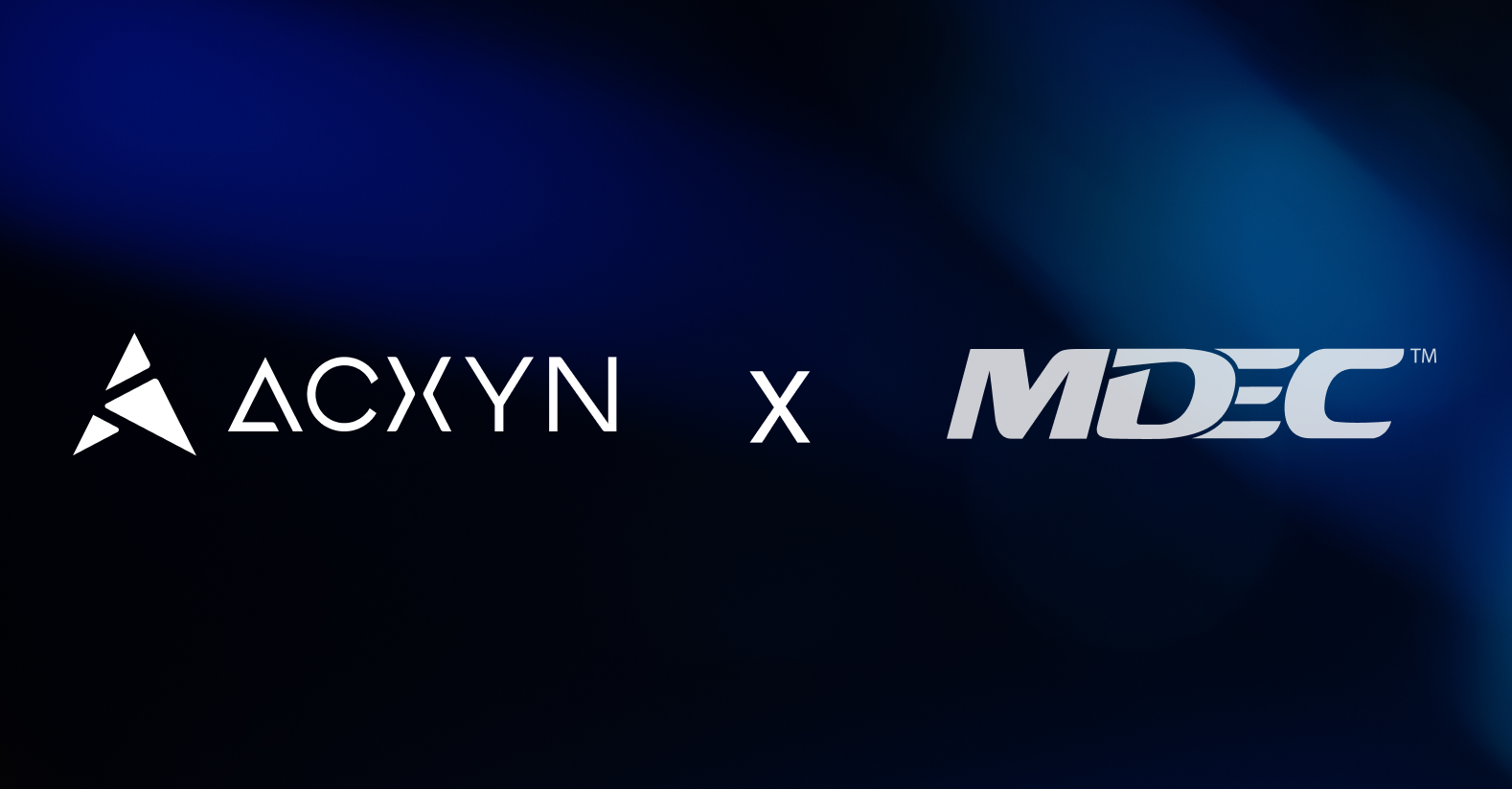 Malaysia Digital Economy Corporation (MDEC) and web3 startup Acxyn announce a partnership to spearhead the growth and widespread adoption of creative technologies in Malaysia.

This partnership will involve MDEC's expertise in digital transformation with Acxyn's IP innovation tech. Acxyn is a Malaysian-based web3 company, revolutionizing the gaming industry as the world's first IP tokenization platform.
Through this collaboration, Acxyn seeks to lend its expertise to MDEC's metaverse initiative. Beyond this, Acxyn is determined to facilitate the infusion of foreign intellectual properties (IPs) and foreign investments into Malaysia.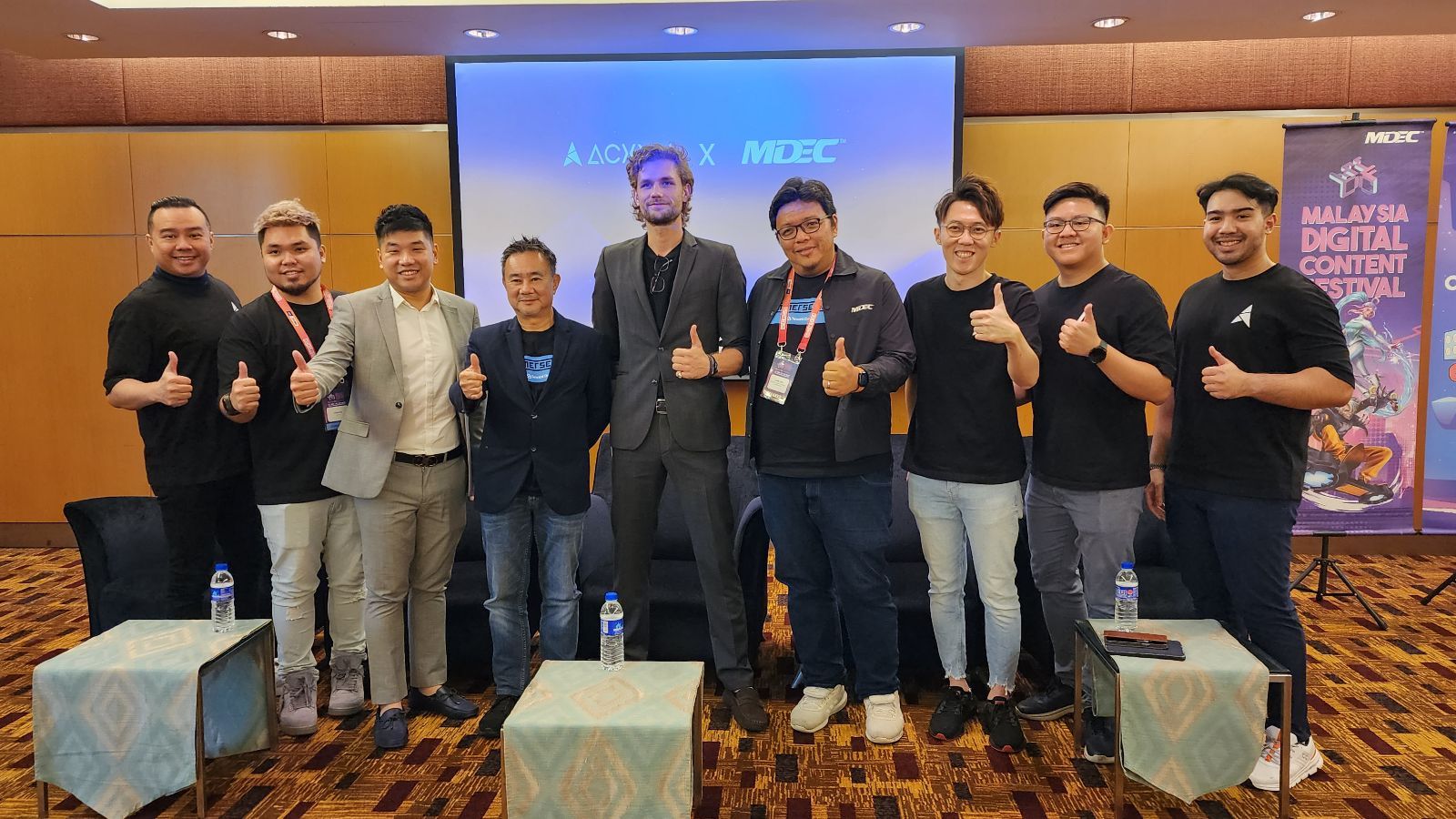 John Schneider, CEO of Acxyn, expressed his enthusiasm for the partnership, stating, "We're excited that MDEC shares our vision for a future in which game IPs can fully realize their economic potential and establish Malaysia as a hub for innovation and excellence in the game industry."
Acxyn had been awarded a grant of RM 750,000(US$ 160k) from MDEC and was the only web3 start-up accepted into the MDEC program.
MDEC, Malaysia's leading government agency in advancing the digital economy, has embarked on a metaverse initiative to shape Malaysia's presence in the metaverse sector and foster digital creativity on a larger scale.
Ts. Mahadhir Aziz, CEO of MDEC said, "This collaboration serves as a testament to MDEC's commitment to driving digital transformation and fostering a thriving creative ecosystem, further reaffirming Malaysia's position as the digital hub of ASEAN. Through the Malaysia Digital (MD) national strategic initiative and PEMANGKIN programs, we look forward to continuing to support Acxyn's growth, driving the adoption of creative technologies, and propelling Malaysia to the forefront of the web3 revolution."
Colorverse converts Tourism Malaysia with Metaverse Partnership
Tourism Malaysia makes its first foray into the realm of metaverse by launching "Let's Go MRXD Season 2", featuring Thomas Kok, aka Mr Xiao Dong (MRXD), a multi-talented Malaysian artist in the online gaming platform, Spatial in partnership with Colorverse, WebTVAsia, and Prodigee Asia Talent.
This latest collaboration, which is inspired by the production of the "Let's Go MRXD Season 1" travel vlog in Mandarin earlier this year, highlights Thomas's adventure with his classic Kenari in exploring the northern states of Malaysia to connect with locals with his storytelling, coffee, and music, using the reality show concept.
Set to be unveiled in October, "Let's Go MRXD Season 2" will further explore Thomas's journey to the central and southern states of Malaysia, including Negeri Sembilan, Melaka, Johor, Pahang, Selangor, Putrajaya, and Kuala Lumpur, with the adoption of detailed mapping and Web 3.0 technology.
Dato' Dr. Ammar Abd. Ghapar, Director General of Tourism Malaysia, said: "Tourism Malaysia recognises the value of harnessing cutting-edge technologies such as in the metaverse platform to reach new audiences in innovative ways, including Millennials and Gen Z from around the world."
"The virtual experience offers users the chance to engage within the digital realm, replicating the sensation of being physically present at the destinations. Furthermore, this immersive journey promises high-quality introductions and meaningful interactions with diverse individuals."
Tokenize Exchange & Cryptobilis launch a 'Bitcoin Starter Pack'
During the weekly 'Tokenize After Work" series, Tokenize Malaysia & CryptoBilis have announced a collaborative retail onboarding product, the "Bitcoin Starter Pack".
After surveying an educational gap in the market, the "Bitcoin Starter Pack" is an attempt from both parties to bridge crypto-curious individuals towards becoming confident crypto adopters. The pack consists of a hardware wallet and an instructional manual on buying Bitcoins on a regulated exchange.
Hong Qi Yu, CEO of Tokenize Malaysia, shared his vision for the industry: "We believe that the future of finance is digital, and we are committed to making cryptocurrency investment a common practice for everyone. With Bitcoin Starter Pack, we want to demystify the process of acquiring Bitcoin and provide a trusted, secure, and easy-to-use platform for Malaysians to start their journey into the world of digital assets."

Upcoming Events

13th October, Friday, 9:00 AM: Ethereum Kuala Lumpur 2023, Sunway University, by ETHKL & Etherscan