We're less than a month away from Singapore National Day but Singapore's Web3 scene is giving us a reason to celebrate the Little Red Dot early.
In a new report by CoinGecko, Singapore is dominating Southeast Asia's crypto interest, with 43.5% of the market share. The Philippines was ranked second with 40.3% in the region.
"Singapore is considered a crypto hub not only in Southeast Asia but also in the wider Asia region," CoinGecko states. "The city-state was previously the third most crypto-curious country worldwide, and has been one of the top web3 gaming countries for three consecutive years."
The most popular cryptocurrencies in the Little Red Dot are The Graph (GRT), Bitcoin (BTC) and Pepe (PEPE). Bitcoin is steadily climbing and has a price target of $120,000 by the end of next year. Pepe has had a stellar few weeks and is up 65% this week alone.
GRT, a decentralized protocol for indexing and querying data from blockchains, is often referred to as the "Google of blockchains." It allows developers to build and publish different APIs, called subgraphs, that applications can query using GraphQL. Institutions can build bespoke products, whilst the trader community can build copy trading or AI applications, pulling data from the graph.
Malaysia, Thailand, Vietnam, and Indonesia also contribute to crypto interest, albeit at lower levels.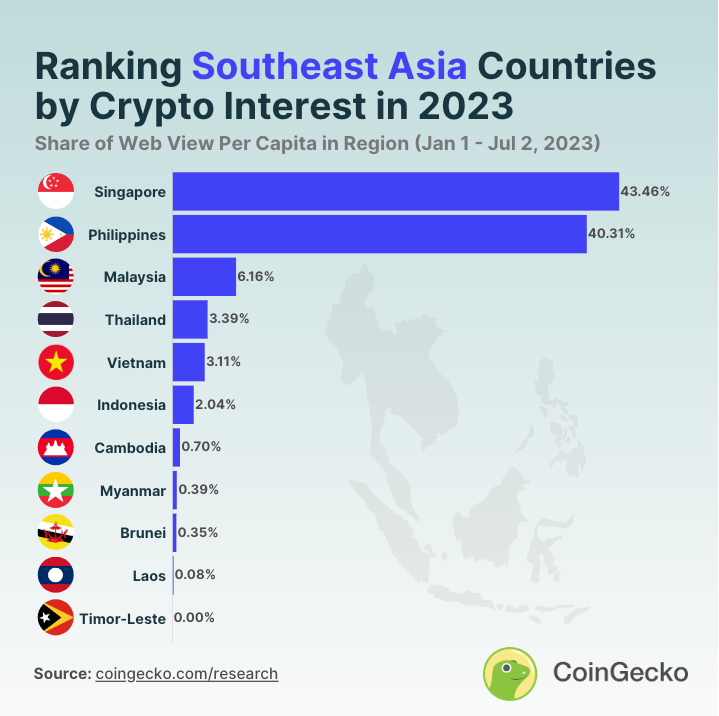 According to the report, Layer 1, GameFi, meme coins and DeFi-related crypto have emerged as the most popular crypto types in Southeast Asia so far this year.
Singapore's stance on crypto is rapidly evolving. Throughout 2022, Singapore retained a no-nonsense approach to crypto, banning advertising to retail investors. Now mid-way into 2023, Singapore's stance hasn't exactly wavered too much, but the Monetary Authority of Singapore (MAS) has at least leaned more into institutional involvement in the asset class.
The new regulations, which require crypto service providers to deposit customer assets under a statutory trust by the end of the year, are designed to mitigate the risk of loss or misuse of customers' assets and facilitate recovery in the event of a service provider's insolvency.
In addition, the MAS has restricted crypto service providers from facilitating lending and staking tokens to retail customers, although institutional and accredited investors can continue to use these services.
Yam Ki Chan, vice president, strategy and policy for Circle, a holder of a Major Payment Institution (MPI) license from the MAS, told Blockhead that the new regulations represent a "significant development for the industry in Singapore," and commended the MAS for embracing innovation while enhancing the regulatory framework and fostering investor confidence.
Singapore is also positioning itself as an option for those in America wishing to escape the tight clutches of the SEC. Coinbase has openly said that leaving the US is a viable option. Meanwhile, Binance is being ousted by Australia, the UK, the US, Belgium and France.
MAS regulations are creating a safe and secure framework for crypto firms and their users alike. The Singapore regulator recently granted Ripple and Sygnum and received In-Principle Approvals, whilst Crypto.com received an MPIL for Digital Payment Token (DPT) services from MAS last month too.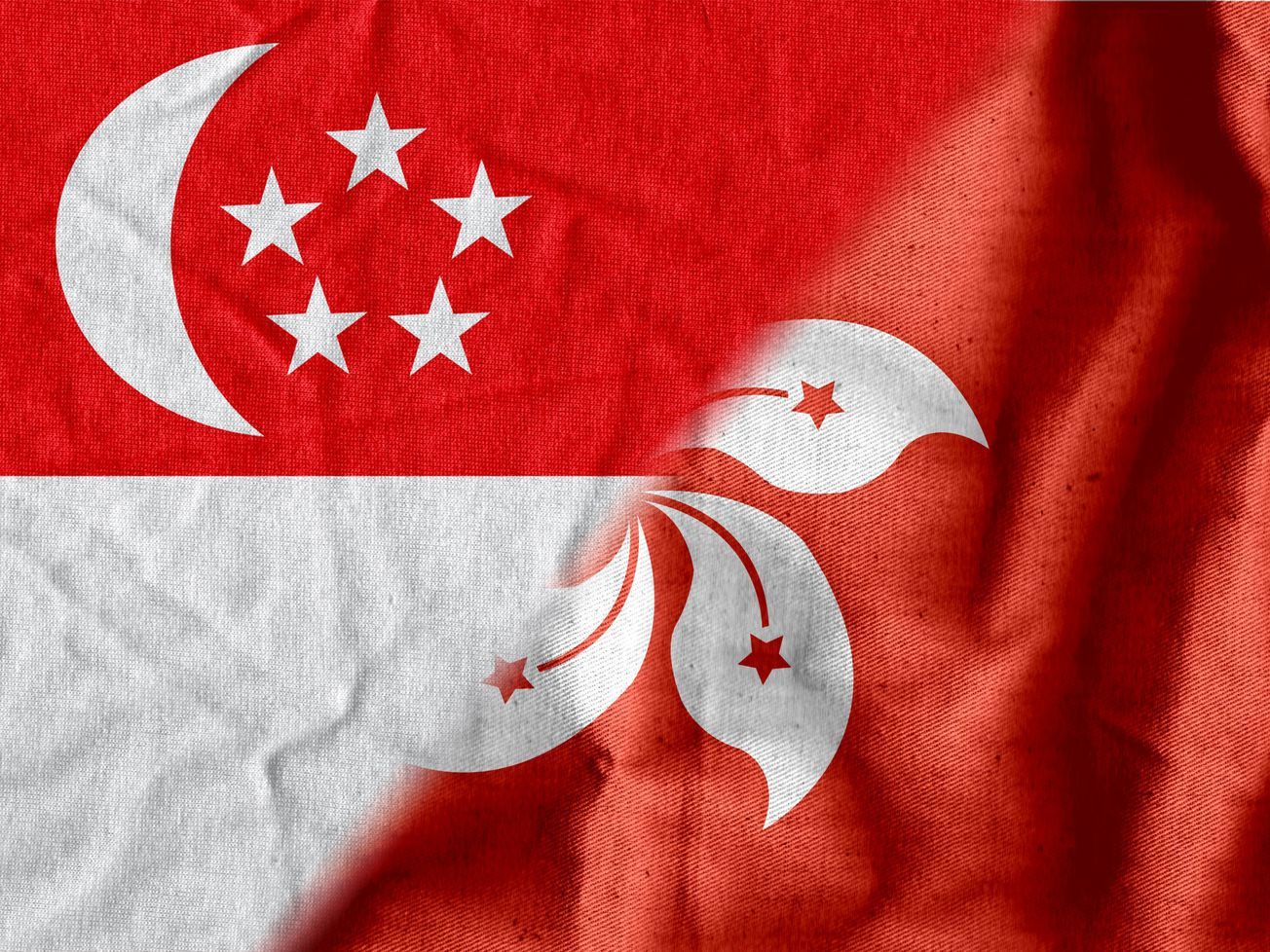 In June, MAS also published a white paper suggesting a standardized protocol for using digital money, including central bank digital currencies (CBDCs), tokenized bank deposits, and stablecoins on distributed ledgers.
Purpose Bound Money (PBM) was introduced in the white paper, allowing sellers to set usage parameters for customers. It's essentially a voucher in which money is only transferred upon fulfilling goods or services and is compatible with various ledger technologies.
The white paper builds on MAS' Project Orchid and aims to encourage further research and experimentation in the use of digital money. Source codes and prototypes developed under Project Orchid have been made publicly accessible to boost interoperability across platforms.
Additionally, Singapore's DBS Bank, the largest bank in Southeast Asia, has made a significant stride in the digital currency landscape by launching an e-CNY merchant collection solution in China.

The newly launched solution enables corporate clients of DBS China to collect payments from their customers in e-CNY, China's central bank digital currency (CBDC). This service automates the settlement of e-CNY directly into the clients' CNY bank deposit accounts, providing a seamless and efficient method for businesses to collect this new form of digital money. This eliminates the need for manual settlement processes, thereby increasing efficiency and reducing the potential for errors.