Southeast Asian nations placed strongly on Chainalysis' third-annual Global Crypto Adoption Index, with Vietnam holding on to top spot, followed by the Philippines, with Thailand ranking 8th and Indonesia rounding off the list that ranked the top 20 countries globally by grassroots adoption, at 20th spot.
The index – dominated by emerging markets – highlighted the countries where individual, non-professional investors are embracing digital assets the most – Vietnam's high purchasing power in centralized, DeFi and P2P cryptocurrency tools was behind its strong showing. Only two high-income countries ranked in the top 20: United States (5th) and United Kingdom (17th).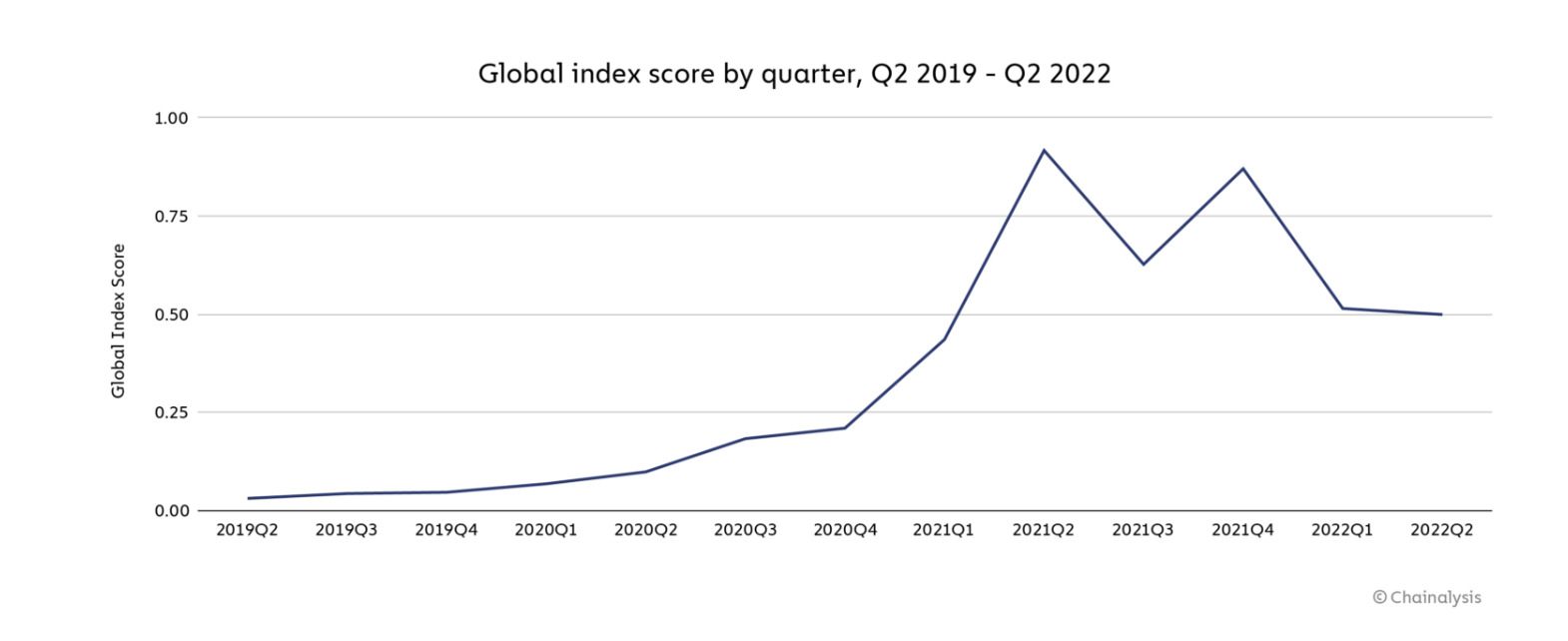 Overall, adoption has slowed worldwide in bear market, but remains above pre-bull market levels. "The data suggests that many of those attracted by rising prices in 2020 and 2021 stuck around, and continue to invest a significant chunk of their assets in digital assets," the report said.
Vibrant ecosystem
As previously highlighted by Blockhead, Southeast Asia is becoming a vibrant ecosystem for the web3 industry. The region presents huge opportunities for the digital economy, due to its high consumption of internet-based services as well as the presence of a relatively young but significantly unbanked/underbanked population.
Read more: Can Southeast Asia Kickstart Web3?
The developer/builder ecosystem is also large and growing, and a large number of web3 venture capital firms are banking their hopes on the region, despite the bear market.