Table of Contents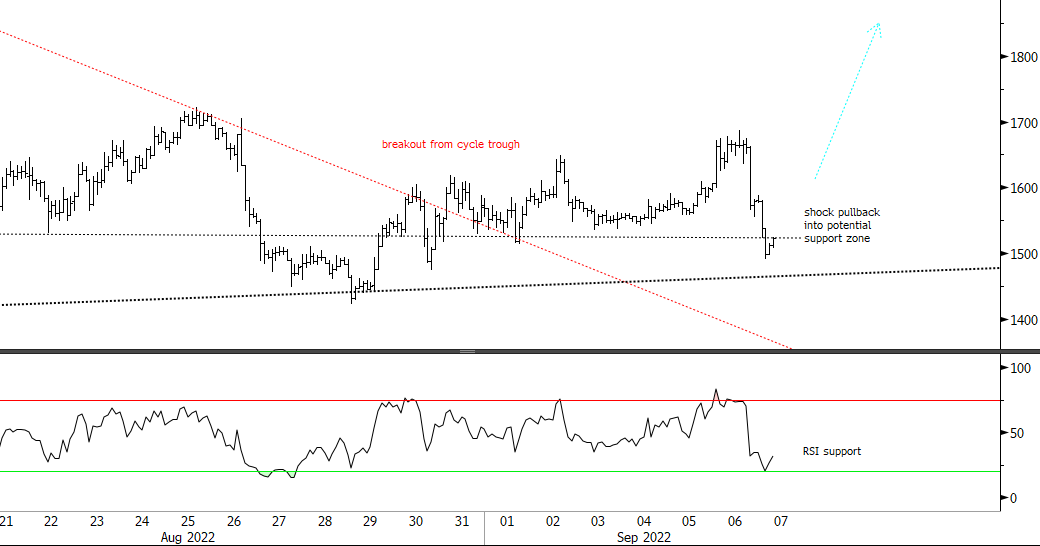 Ethereum 120-minute chart. Despite a promising lift off out of a new 40-day cycle trough yesterday, there has been a sudden pullback in risk as traders sold into the ostensible breakout. We had good power into yesterday's top – 120 minute RSI was pushing hard into the 70 level with no bearish divergences and, as stated, the belief is that this is because a new longer cycle is driving the advance.
At the same time gold, with which crypto is currently correlated and which also pulled back hard is attempting to bottom on a bullish momentum divergence and Nasdaq futures look to be in a downside termination pattern.
The preferred view currently is that overall risk stabilises shortly and price continues to press higher, albeit from a lower level.