Table of Contents
Ethereum's highly anticipated update "The Merge" could come sooner than originally planned.
Originally expected to drop on around 19 September 2022, the merge now has a new expected window of 15 or 16 September.
The prediction comes from Ethereum research website EthHub's co-founder Anthony Sassan. "The Ethereum mainnet merge has been tentatively scheduled for around September 15th/16th," he tweeted. "The merge is coming."
Sassan is a prominent member of the Ethereum community and is known to be an independent Ethereum educator.
Ethereum still has two final steps to complete its update known as "Bellatrix" and "Paris." Sassan said the new date came from a call with core Ethereum developers, and added that "Bellatrix" and "Paris" will happen on 6 September and 15 September respectively.
According to Ethereum Foundation researcher Ansgar Dietrichs, the blockchain has completed its final most important test successfully ahead of the merge. "The most relevant testnet merge success metric imo is time-to-finalization. And Prater/Goerli finalized just now (still some hiccups), so I'd call it another successful test,' he tweeted."
The upgrade will see Ethereum becoming proof-of-stake rather than proof-of-work, eliminating the need for miners and high gas fees.
Buy the rumour, sell the news
For Ethereum holders, the merge could be a bittersweet moment. Whilst the update will ultimately result in a more efficient and accessible blockchain, the price of Ethereum could take a hit.
According to Market Watch, Ether's three-month futures contracts are trading lower than its spot price. "This means that futures traders are pricing ETH at a discount post Merge," Glassnode analysts said.
"Both futures and options markets are in backwardation after September, suggesting traders are expecting the Merge to be a 'buy the rumor, sell the news' style event, and have positioned accordingly."
Arcane Research noted that the backwardation could be a result of traders' strategies going long ether in the spot market whilst shorting ether futures.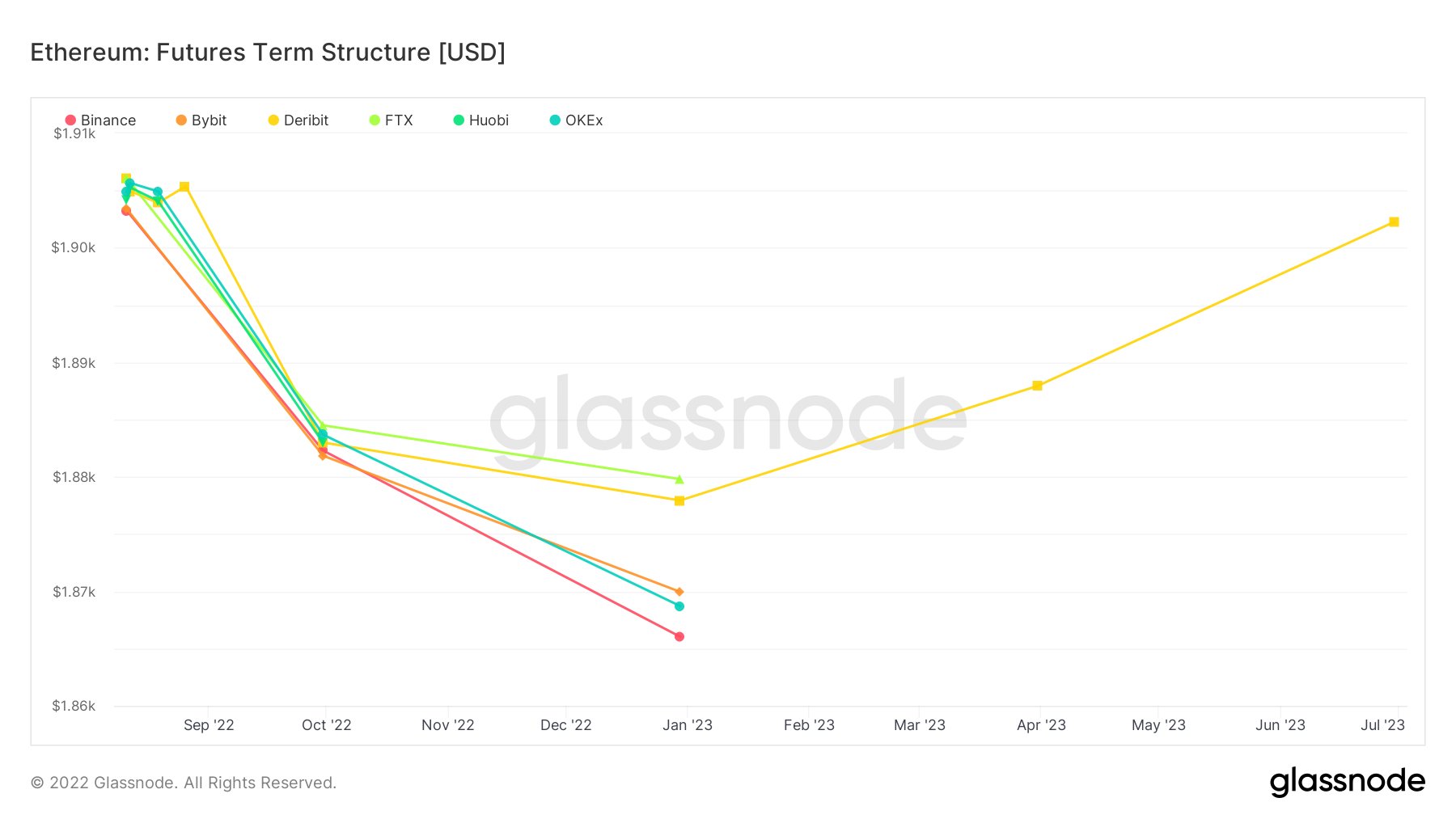 21 Shares director Eliézer Ndinga said it depends on "how successful the merger would happen. In the options market, some people have expiry dates around the end of September, which is obviously indicative of speculation."
However, former CEO of BitMEX Arthur Hayes said the backwardation suggests traders are hedging out Ethereum exposure, adding selling pressure to its spot market. Hayes believes hedgers will have to cover their shorts if the merge is successful, with Ethereum's price potential reaching US$3,500. The entrepreneur said Ethereum could even reach US$5,000 if accompanied by a Fed pivot.