Table of Contents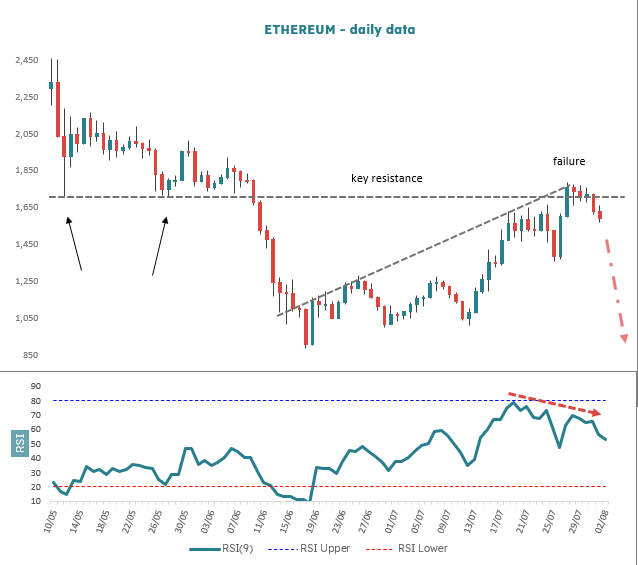 Yesterday we looked at Ethereum failing to take out key resistance at US$1,705 last week and starting to track downwards. The 240 minute chart here shows a little more detail of the rally from 13 July.
Notice that price is channelling well up until 28 July when it is stopped by that lateral resistance line. In doing this, price also failed to reach the top of the channel, which is a clear sign of weakness. Especially so since RSI was quite exuberant running into it. This is a species of negative reversal in RSI implying poor ease of movement to the upside: lots of power has no effect on price.
Price has crossed back to the lower edge of the channel, but the preferred view here is for a breakdown probably after a short false move higher. The reason for this is that there is a larger cycle in the data which is not due to bottom until 7 August. The low labelled mid-cycle on 26 July marks, as the name implies the mid point. The larger cycle should therefore be heading down now.