Table of Contents
Bitcoin and other cryptocurrencies continued their month-long slumber, with altcoins in particular falling into a coma over the past 24 hours. At the time of writing, the world's largest cryptocurrency is trading at US$29,027.39 (-2.44%) while Ethereum (ETH) is trading at US$1,771.16 (-8.89%). Solana (SOL) and Avalanche (AVAX) are down 11.23% and 16.33% respectively.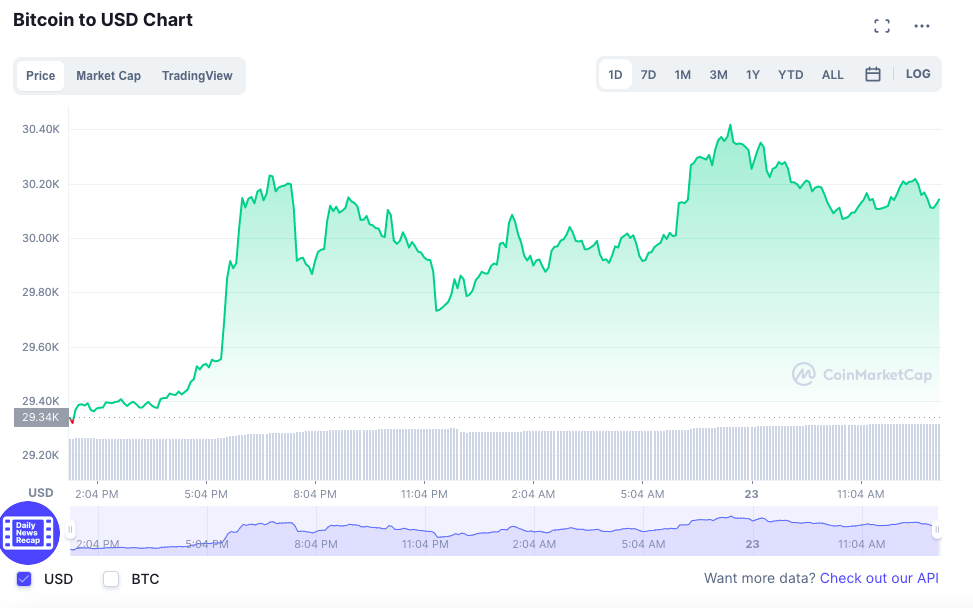 Data from Coinglass shows that approximately US$520 million has been liquidated from the crypto market over the past 24 hours.
Terra 2.0 Airdrop
Terraform Labs founder Do Kwon's proposal to revive the Terra Ecosystem has been approved by the community.
"Terra 2.0 is coming," Terra's official Twitter account tweeted on Wednesday. "With overwhelming support, the Terra ecosystem has voted to pass Proposal 1623, calling for the genesis of a new blockchain and the preservation of our community."
Called Terra Ecosystem Revival Plan 2, the plan will see the creation of a new Terra chain without an algorithmic stablecoin. The old Terra blockchain will be called Terra Classic, and its LUNA token will carry the ticker LUNC. The new chain's token will be named LUNA.
Distribution of the incoming LUNA airdrop for existing LUNC token holders will be as follows:
Community pool – 30%
Pre-attack LUNA holders: 35%
Pre-attack aUST holders – 10%
Post-attack LUNA holders – 10%
Post-attack UST holders – 15%.
Terraform Labs' (TFL) wallet will also be removed from the whitelist for the airdrop, which is intended to make "Terra a fully community-owned chain."
MetaMask Adds Fraud Support
MetaMask has announced strategic partnership with Asset Reality, an end-to-end solution for the investigation and recovery of stolen crypto assets, to help victims of crypto and phishing scams recover their assets.
According to Aidan Larkin, CEO of Asset Reality, the company will carry out an initial investigation using blockchain analytics (in partnership with analytics firms such as Chainalysis) once a report is lodged, which will provide the user with a clearer picture of the incident. Asset Reality will also act as an expert witness if the user wants to be connected with a lawyer.
Seems like a third party is still needed when the shit hits the fan.
Trading Volume
According to data from CoinMarketCap, the global crypto market cap stands at US$1.20 trillion, a 4.77% decrease over the last day. The total crypto market volume over the last 24 hours is US103.33B, marking a 49.58% increase.
Fear & Greed Index
Risk appetites remain sapped – the Crypto Fear and Greed Index currently stands at 12, indicating extreme fear. The index uses 5-6 measurements to assess the current sentiment of the market and then rates that level of emotion on a scale of 1-100 – 1 is extreme fear and 100 is extreme greed.