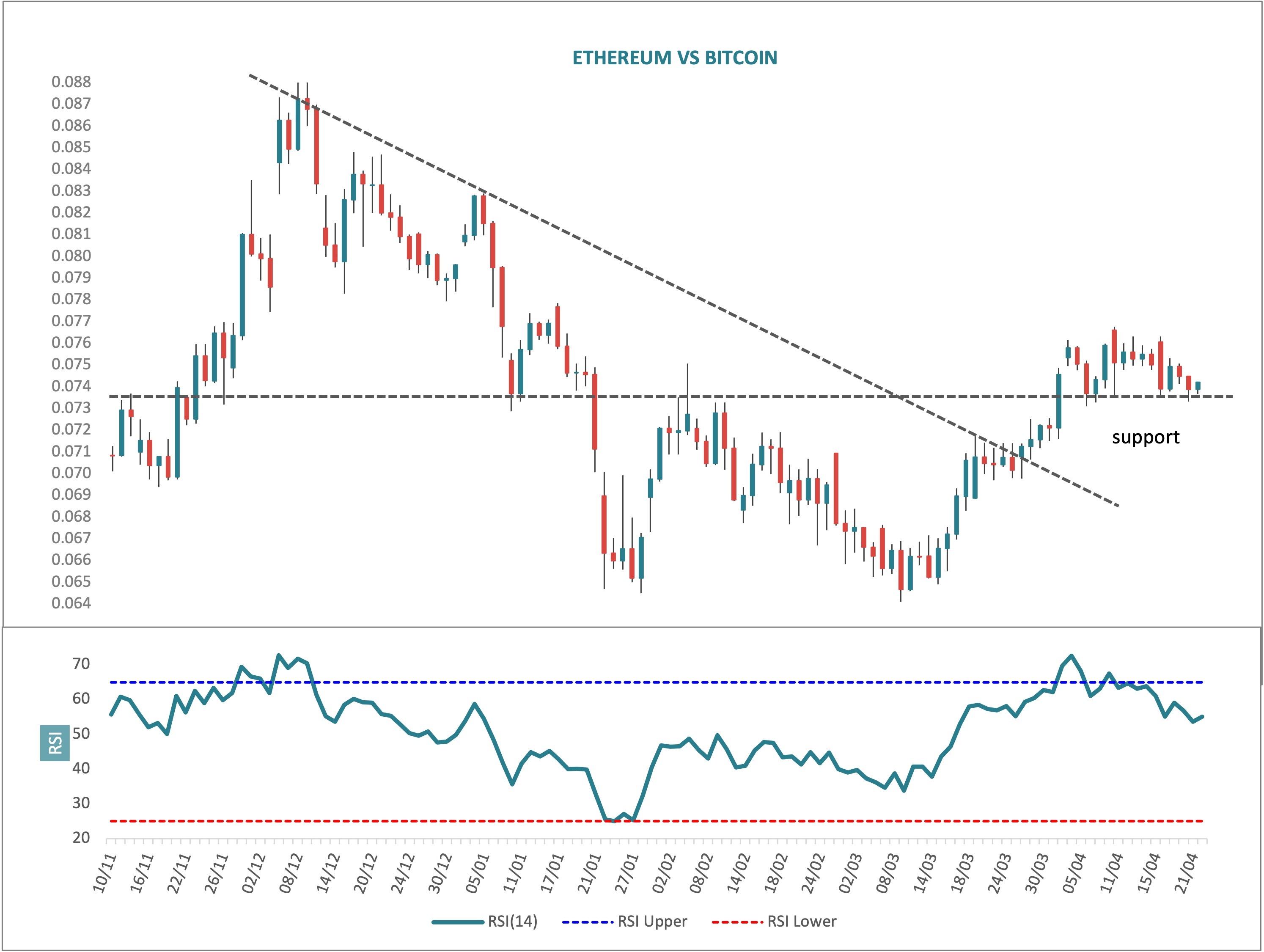 The longer range chart of Ethereum over Bitcoin shows the spread testing key support, which goes back for more than a year with multiple tests, either as support below price or resistance above.
The more touches, the more authority a line has (you could say, the market knows its there). Also, support and resistance at a key level tend to reverse roles, one becoming the other depending on price context.
Ethereum's price has been moving net sideways for most of this month and RSI has been tracking shallowly down. Especially after a sharp advance, this configuration speaks to a consolidation and then upside resolution.
The preferred view therefore is that Ethereum is due to outperform Bitcoin again. Once price stabilises for each cryptocurrency therefore, the better place to be for alpha generation is more likely to be Ethereum.