Table of Contents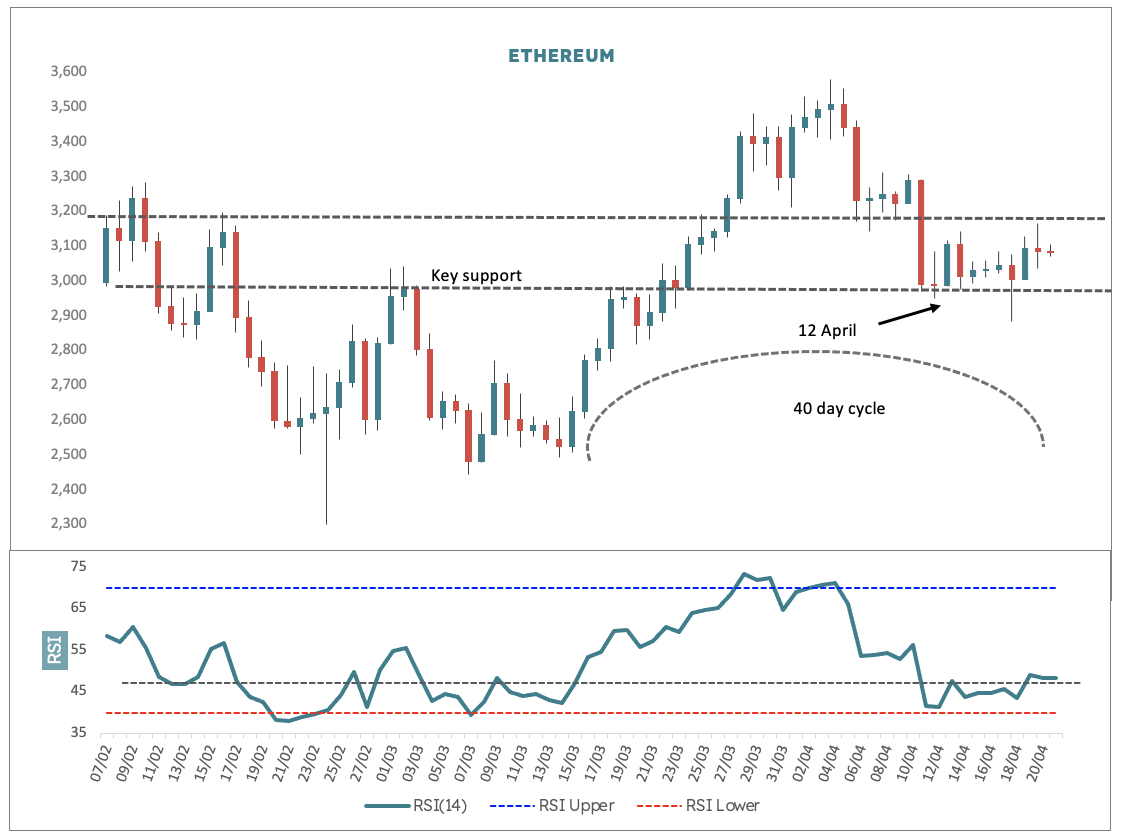 The correlation between Ethereum and the broad US equity market (S&P 500 Index futures – ES1 Index) has closed in from 0.85 from 12 April to 0.95 over the last four sessions. It looks like the ES1 Index is attempting to bottom out and recover and this is supported by both the Japanese Nikkei index as well as the European Stoxx index. Other things equal, this is potentially positive for crypto.

Looking at the same basic chart of recent notes, we can see that price is in a 40-day cycle trough zone here, which should limit downside. We can also see that RSI is attempting to form a low at the bottom of the 40-80 Bullish range and that price found support around the key US$3,000 level.

The overall price movement since 12 April (arrowed) is still a little straggly, sideways and suspicious and normally I would call for a failure and another push lower here. However, on balance with broad global macro risk improving, I am taking a more optimistic bullish stance. What we would like to see is a breach of that upper line around US$3,205 to confirm the low.