Table of Contents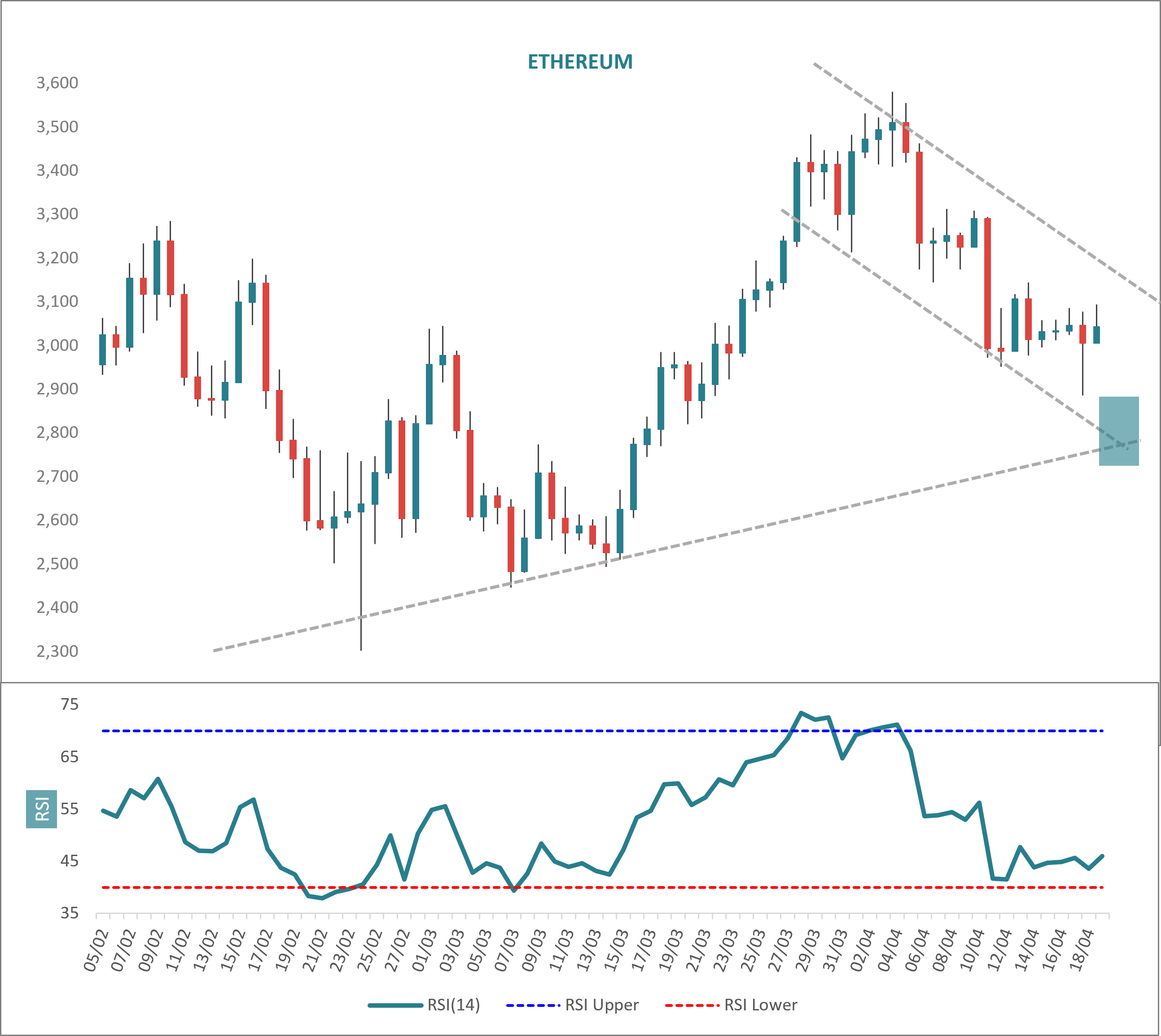 There looks to be a little more downside play in Ethereum, but not much. The low volatility sideways move since 12 April has the appearance of what is called a downtrend flag pattern. This is simply a flattish rest phase during a decline and usually resolves back to the downside when complete.
With that said, however, it should be borne in mind that ataround US$2,810-2,815, its price would meet a potential uptrend support line from the January low. This would happen around the time a trough zone for a 40 day cycle is due. Combined, therefore, these factors make a large scale downside break much harder to achieve and skew risk to the upside instead. Notice also that RSI has started to stall to the downside pretty much at the bottom of the 40-80 bullish range.
Global equity indices, closely correlated to crypto but less so these days than before, still look fragile, although we are seeing Nikkei and Eurostoxx attempting to form a near-term low. The S&P 500 Index is still lagging somewhat. My view is that we would need to see US Treasury yields pull back before a decent rally in equities (and by extension crypto) and the signs are promising for this scenario.