Table of Contents
And just like that, the third and final day of Singapore Fintech Festival (SFF) is upon us. Although crypto is by no means the headliner of SFF, the sector stole headlines yesterday, following MAS MD Ravi Menon's unabashed remarks towards it.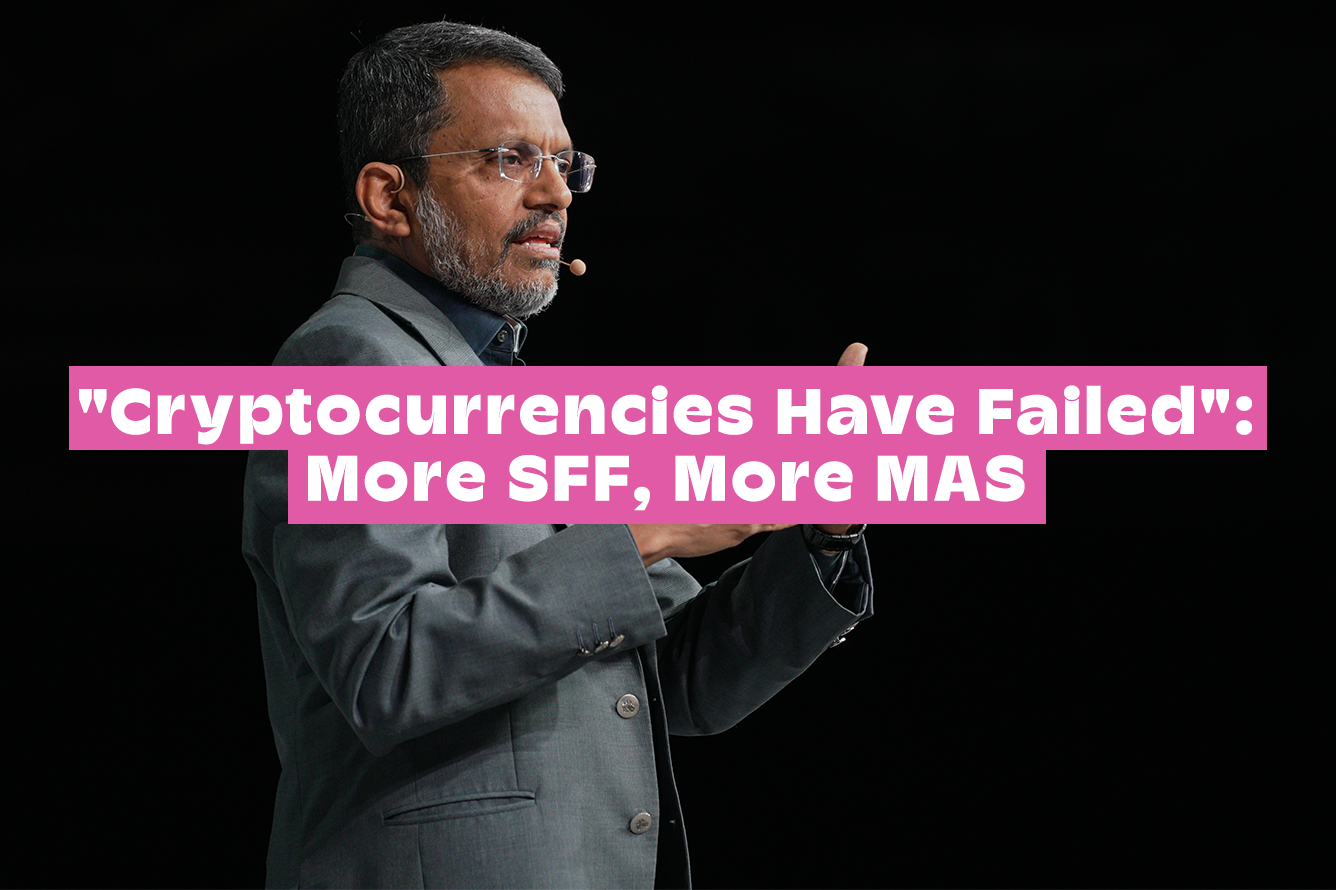 In comparison, day three began less dramatically, with Deputy Prime Ministers Lawrence Wong and Heng Swee Keat touring the festival floor, walking in the footsteps left by President Tharman Shanmugaratnam just a few days ago.
Great to see DPMs @LawrenceWongST and Heng Swee Keat at @sgfintechfest this morning! #SFF2023 pic.twitter.com/T6KIFl6EjO

— Blockhead | 🇸🇬 SG FinTech Festival 15-17 Nov (@blockhead_co) November 17, 2023
AI
When President Shanmugaratnam graced SFF with his presence on Wednesday, he highlighted the importance of AI - a message echoed throughout the event.
Speaking on Thursday, Github CEO Thomas Dohmke said Harvard University research revealed that workers using generative AI ChatGPT are 40% more productive than those who don't. Such AI tools are expected to boost the global economy by US$9.5 trillion by 2030, he added.
Technological advancements such as AI and blockchain could amplify the benefits of CBDCs, she said, by helping boost financial inclusion and making it easier and faster to generate credit reports. She said she is also bullish on the tokenization of financial assets, which opens doors for CBDCs to be used in wholesale transactions.
International Monetary Fund managing director Kristina Georgieva, who spoke emphatically about CBDCs, said that technological advancements such as AI and blockchain could amplify the benefits of CBDCs by boosting financial inclusion and improving the generation of credit reports.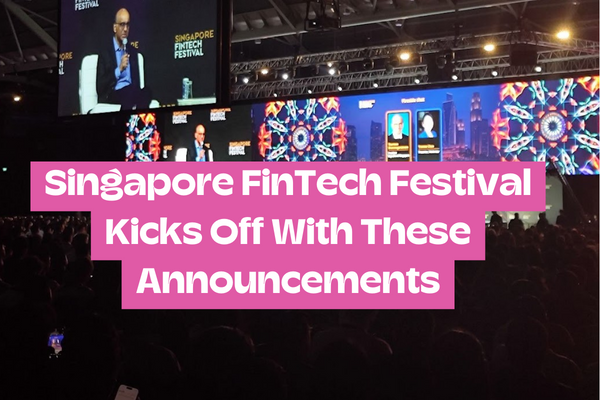 Holograms
If AI wasn't technologically impressive enough, Philippine President Ferdinand Marcos Jr addressed SFF in the form of a hologram, Tupac style. Currently, in the US, Marcos appeared in holographic form with the aid of Union Bank to discuss the Philippines' readiness for digital banking.
The hologram was reportedly created last week before Marcos left for the US to speak at the Asia-Pacific Economic Cooperation meeting in San Fransisco.
Awards
In case you didn't know, SFF is more than just a festival. Unbeknown to most, SFF also doubles up as an awards event. Day 2 saw MAS and the Singapore FinTech Association (SFA) announcing the winners of the Global FinTech Hackcelerator and the SFF Global FinTech Awards.
Among the winners were predictably a slew of AI initiatives including Pints AI, Toggle AI and Visa Inc for its CarbonSage.AI.
No Web3.
However, Web3 did make an appearance among the winners of the Corporate Categories for the SFF Global FinTech Awards 2023. Our pals at Headquarters (HQ.xyz) placed second in the Global FinTech award category.
We're thrilled to announce that Headquarters has been chosen as a finalist for the Singapore FinTech Festival 2023 Global Fintech Awards 🎊

Heading to @sgfintechfest ? Find us in Hall 5 along the SFA pavilion and let's chat about Web3 and crypto accounting! pic.twitter.com/k4NhuyefJg

— Headquarters (HQ.xyz) (@HQ_xyz) November 14, 2023
"We are deeply honoured to receive this award and are proud to represent Web3 within the FinTech ecosystem. It's a testament to our commitment to building better FinOps solutions for Web3 teams, and our desire to raise the bar for accountability in our ecosystem," Alex Teo, COO Headquarters, told Blockhead.
Elsewhere,
BlackRock Proposes Revolutionary Ether ETF: The world's largest asset manager, has filed an S-1 form with the U.S. Securities and Exchange Commission (SEC) for its iShares Ethereum Trust, a spot ether exchange-traded fund (ETF). This follows recent corporate actions and a filing by Nasdaq seeking approval for the spot ETF. The price of ETH briefly surged by nearly 2% following the announcement. This move is significant as the crypto market has been responsive to ETF-related news, especially after recent court rulings against the SEC's rejection of spot crypto ETF applications. Along with other asset managers, BlackRock is awaiting the SEC's decision on listing a spot bitcoin ETF.
Legal Turmoil for Bithumb's Ex-Chairman: Lee Jeong-hoon, the former chairman of major South Korean cryptocurrency exchange Bithumb, is facing an eight-year prison term. Prosecutors have accused Lee of misleading BK Group chairman Kim Byung-geon about joint Bithumb management and the BXA Coin listing, and restructuring to evade financial regulations. Lee's legal issues revolve around allegations of orchestrating a 110 billion won ($85 million) fraud. The outcome of Lee's appeal, scheduled for January 18, 2024, could set a precedent for legal systems in cases involving cryptocurrency exchanges and governance. The fate of Bithumb and the future of BXA Coin are closely tied to this appeal's outcome, potentially influencing governance structures in crypto exchanges and leading to more stringent regulatory measures.
Crypto Market in Flux: The crypto market is currently experiencing a downturn, primarily due to anticipation of SEC decisions on Bitcoin ETF applications, causing investor uncertainty and sell-offs. This sensitivity to regulatory actions has led to significant market fluctuations. A spurious ETF filing linked to BlackRock and XRP recently caused massive price volatility, reflecting the market's susceptibility to rumors and regulatory news. In the past 24 hours, Bitcoin is down about 2.5% to $36,400, while Ethereum is almost 3% down in this period, sitting just shy of the $2,000 mark. Solana is about 9% down to $58.73. Despite the general downturn, some altcoins have shown resilience, underscoring the diverse reactions within different segments of the crypto market.