Table of Contents
There's no quicker way to make a few bucks than a snappy pump-and-dump scheme. Market manipulation at its finest, pump and dumps remain a key strategy of the most unscrupulous market participants. With that in mind, where better to find unscrupulous market participants than the crypto sector?
We don't have to look too far to find visible examples of pump-and-dump schemes in the crypto industry, just as Logan Paul's CryptoZoo buyers or the millions of NFT projects that skyrocketed before plummeting to zero.
Now, crypto pump-and-dumpers have levelled up their game to leverage their TradFi cousins.
That Cointelegraph Incident
As both the TradFi and crypto industries await the approval of Bitcoin ETFs from the SEC, traders and investors are hovering their fingers over the BTC buy trigger.
A few weeks ago, these traders fired a blank as Cointelegraph erroneously reported that the SEC had approved BlackRock's iShares spot Bitcoin ETF. The fake news triggered a 10% surge in Bitcoin's price.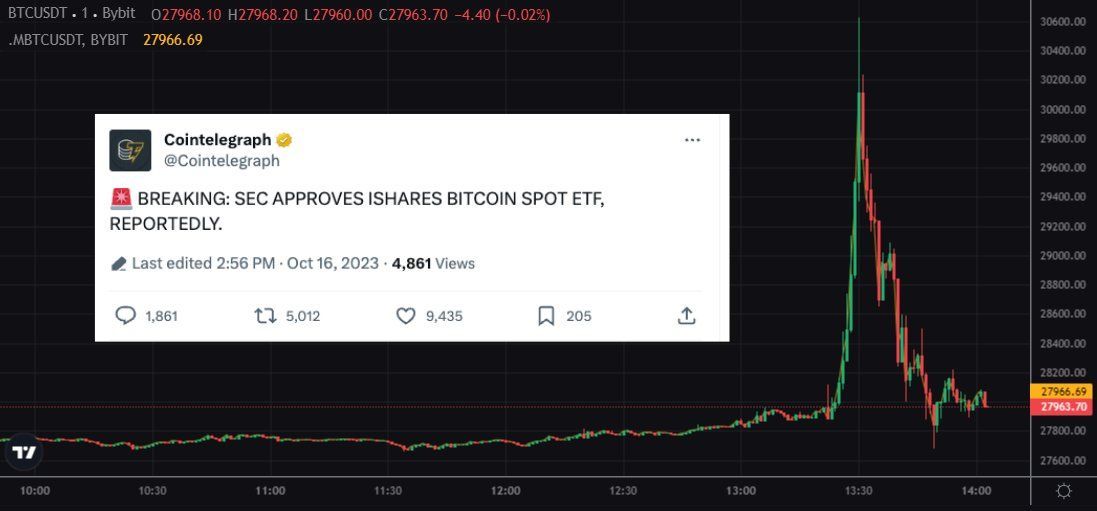 Whilst this was fake news, it revealed that the market was ready to pounce at the mere announcement of the SEC's approval.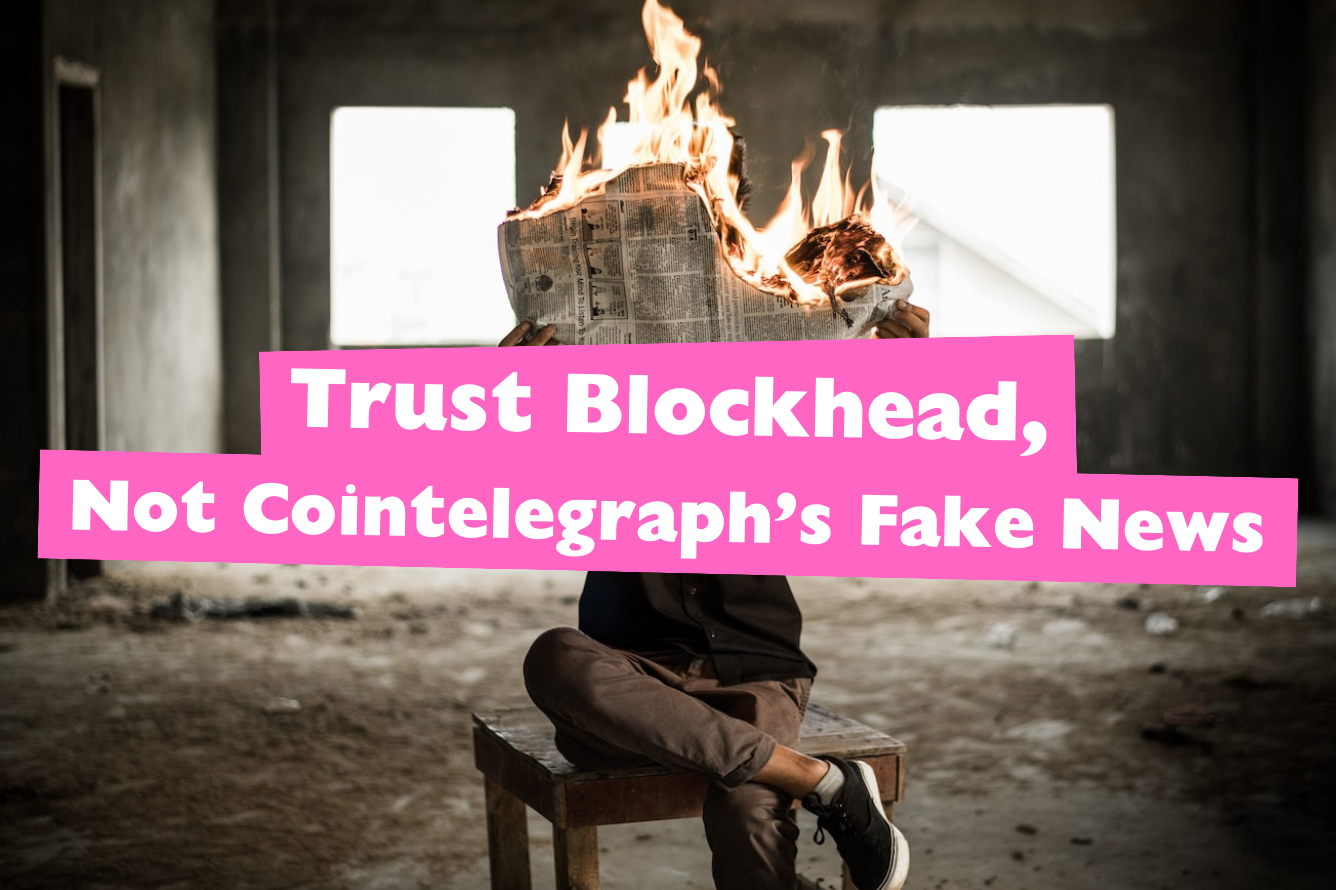 Those "lucky" enough to buy ahead of the "announcement" made a decent profit if they sold before the news was debunked. In other words, those who leaked the fake news most likely made a sneaky buck that day.
XRPump
Lightning doesn't strike twice, unless you're in the crypto industry. In a similar fashion to the Cointelegraph saga, Ripple's XRP jumped 10% overnight as a fake Delaware corporation registry document for the iShares XRP Trust was leaked to the public.
The document mirrored those that BlackRock legitimately filed ahead of its applications for Bitcoin and Ethereum ETFs.
Clearly, whoever photoshopped the document had another agenda. And it worked. Of course, XRP has since returned to its pre-pump price, but that's exactly how the "dump" plays out.
With the market unashamedly showing its hunger for these crypto ETFs, pump-and-dumpers don't require too much effort to exploit its desperation.
Twice bitten third shy? As excited as the market is about crypto ETF approvals, it urgently needs to fact-check the "news." Or just subscribe to Blockhead.
Elsewhere,