Table of Contents
Day 2 of Singapore Fintech Festival (SFF) has kicked off with a bang. MAS, which announced a "Mega Update" yesterday, returned to the stage in the form of Ravi Menon to lambast cryptocurrencies.
In yesterday's highly anticipated "Mega Update," MAS unveiled five more pilots to its Project Guardian blockchain initiative to focus on asset tokenization:
Citi, Trowe Price Associates and Fidelity International
BNY Mellon and OCBC
Ant International
Franklin Templeton
J.P. Morgan and Apollo
The pilots will explore use cases for tokenized assets across the capital markets value chain. MAS further announced a new funds workstream within Project Guardian to address tax, policy and legal issues.
International policymakers and FIs including BNY Mellon, DBS, JP Morgan and MUFG are collaborating with MAS on a new initiative called Global Layer One (GL1).
Leong Sing Chiong, Deputy Managing Director, MAS, explained that "GL1 will provide a foundational digital backbone and bring markets together with similar principles of openness and accessibility as the public internet."
Whilst on Wednesday MAS expressed excitement for tokenization and digital assets, MD Ravi Menon berated crypto during his opening presentation at SFF a day later, marking his final appearance at SFF.
"Cryptocurrencies have failed the test of digital money," Menon boldly stated on stage in his SFF swansong. "They have performed poorly as a medium of exchange or store of value, their prices are subject to sharp speculative swings, and many investors in cryptocurrencies have suffered significant losses."
Nonetheless, Menon reiterated his supportive stance on well-regulated stablecoins and CBDCs.
"Wholesale CBDCs and tokenized liabilities can play the role of digital money and help to achieve atomic settlement," he said, adding, "Stablecoins – if well regulated – can potentially play a useful role as digital money alongside CBDCs and tokenized liabilities."
Menon also announced that MAS "will pilot the 'live' issuance of wholesale CBDCs to instantaneously settle payments across commercial banks."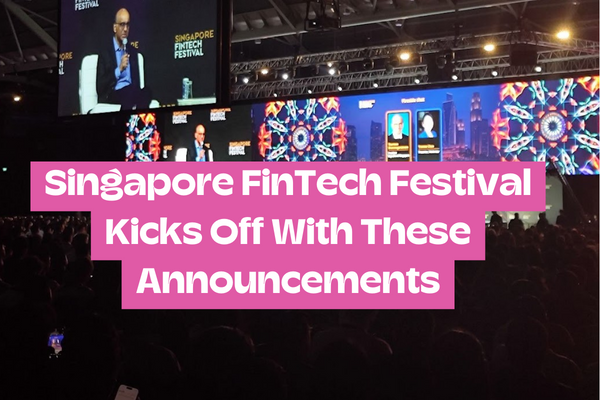 He also highlighted how Project Guardian is tokenizing foreign exchange, bonds and funds to improve global liquidity and enhance cross-border transactions.
Overall, MAS's approach to digital assets is encouraging, despite Menon's critical (albeit accurate) remarks on crypto. Additional announcements include in-principle approvals granted for StraitsX SGD Issuance, StraitsX USD Issuance and Paxos Digital Singapore (see below), and the next phase of Project Greenprint, which aims to streamline ESG through technology and data.
Also:
Blockhead is a media partner of the Singapore Fintech Festival.