Table of Contents
Remember NFTs? You'd be forgiven for thinking they're not really a thing anymore... Except they kind of are...
The dismissive perception of NFTs in today's age is far from unfounded. Within the past week, NFT marketplace OpenSea has announced a 50% staff cut whilst one of its biggest investors announced a stake cut of 90%. Coatue Management, a New York–based hedge and venture fund, reduced the value of its $120 million stake in the company to $13 million in Q2.
What's more, NFT minting fell to an all-time low of US$17.55 million in September whilst the floor prices of blue chip NFTs such as BAYC and Azuki are down 81% and 83% respectively from their 2022 highs.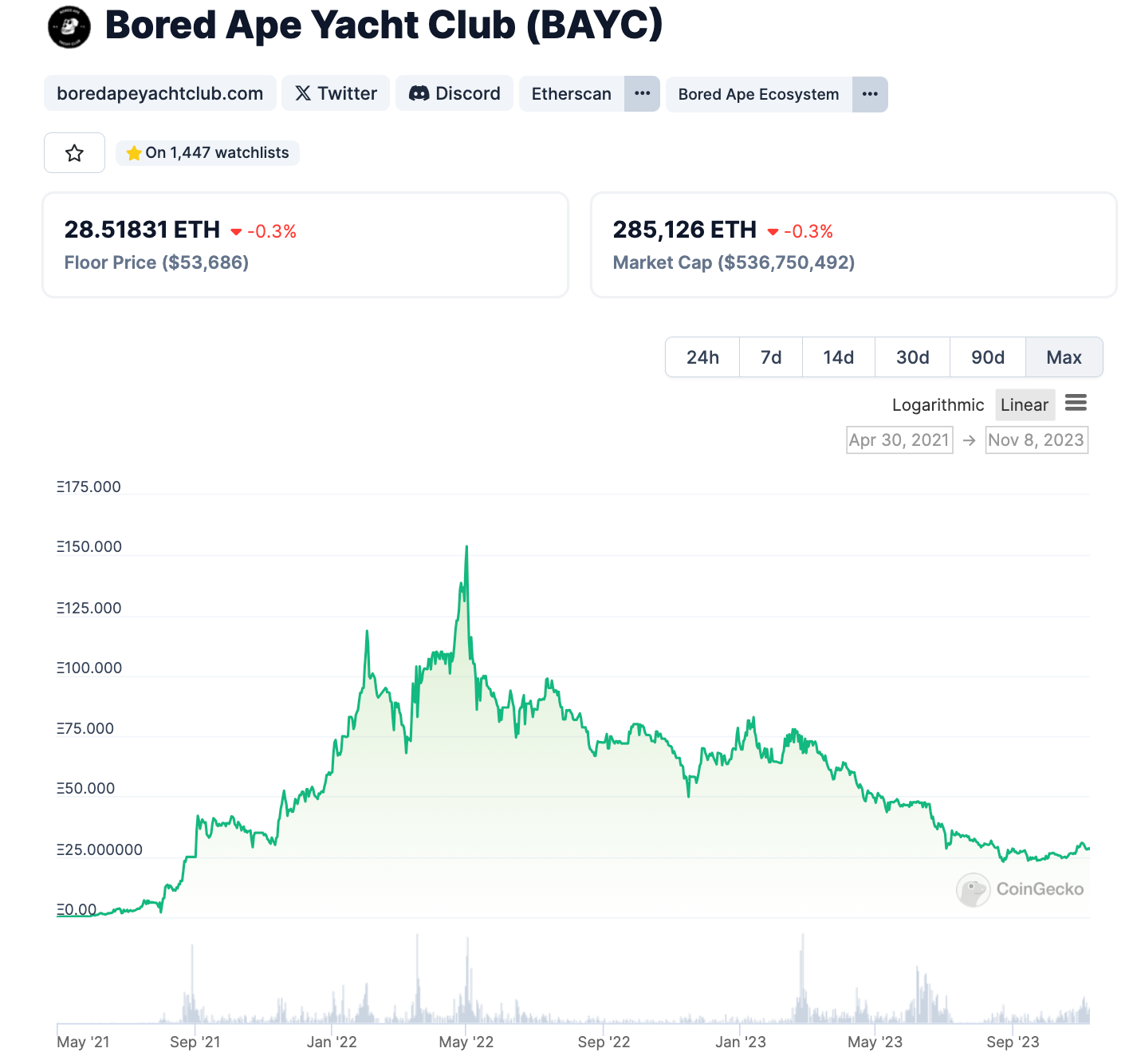 Dead, D'oh or Dough?
At a time when institutional Web3 attention has stolen the limelight, NFTs are subtly re-emerging. On Monday, daily NFT trading volume hit a three-month high at $19.1 million, according to analytics platform Dune.
In part, the achievement is attributed to BAYC co-founder Wylie "Gordon Goner" Aronow, who purchased a CryptoPunks NFT (#7458) on the day itself for 600 ETH ($1.1 million). $3.6 million worth of CryptoPunks were sold on Monday.
Another NFT driver this week came from an unlikely source: The Simpsons. Although its latest "Treehouse of Horror" episode takes a satirical approach that pokes fun at the NFT space, the episode has ironically revived degen energy.
Titled "Wild Barts Can't Be Token," Homer mints Bart as an NFT and unintentionally loses him to the digital world. Despite Homer and Marge's dismay, the value of Bart's NFT soars to $1.5 million. The episode follows Marge's quest to restore Bart to the real world, with the help of Kylie Jenner.
Degens saw The Simpsons' satirical episode with opportunistic eyes and before too long, a Springfield Punks NFT began trending. Within 24 hours of the episode airing, the CryptoPunks-Simpsons mashup, a free mint, saw $2.5 million in sales.
Although Springfield Punks reached volumes of 240 ETH and a floor price of 0.35 ETH, the NFT surged as quickly as it had cratered. Its current floor price now sits at a measly 0.047 ETH, echoing the good old days of degen pump-and-dumps.
Unordinary Ordinal Surge
Just like their Ethereum NFT counterparts, Bitcoin NFTs AKA Ordinals were once all the rage. Although the existence of Bitcoin NFTs proved divisive in the Bitcoin community, its ability to enrage Bitcoin Maxis was powered by their deemed revolutionary capability.
Unlike Ethereum-based NFTs, Ordinals allows users to store all the data to a Bitcoin NFT such as full songs, videos and apps up to the full size of a Bitcoin block.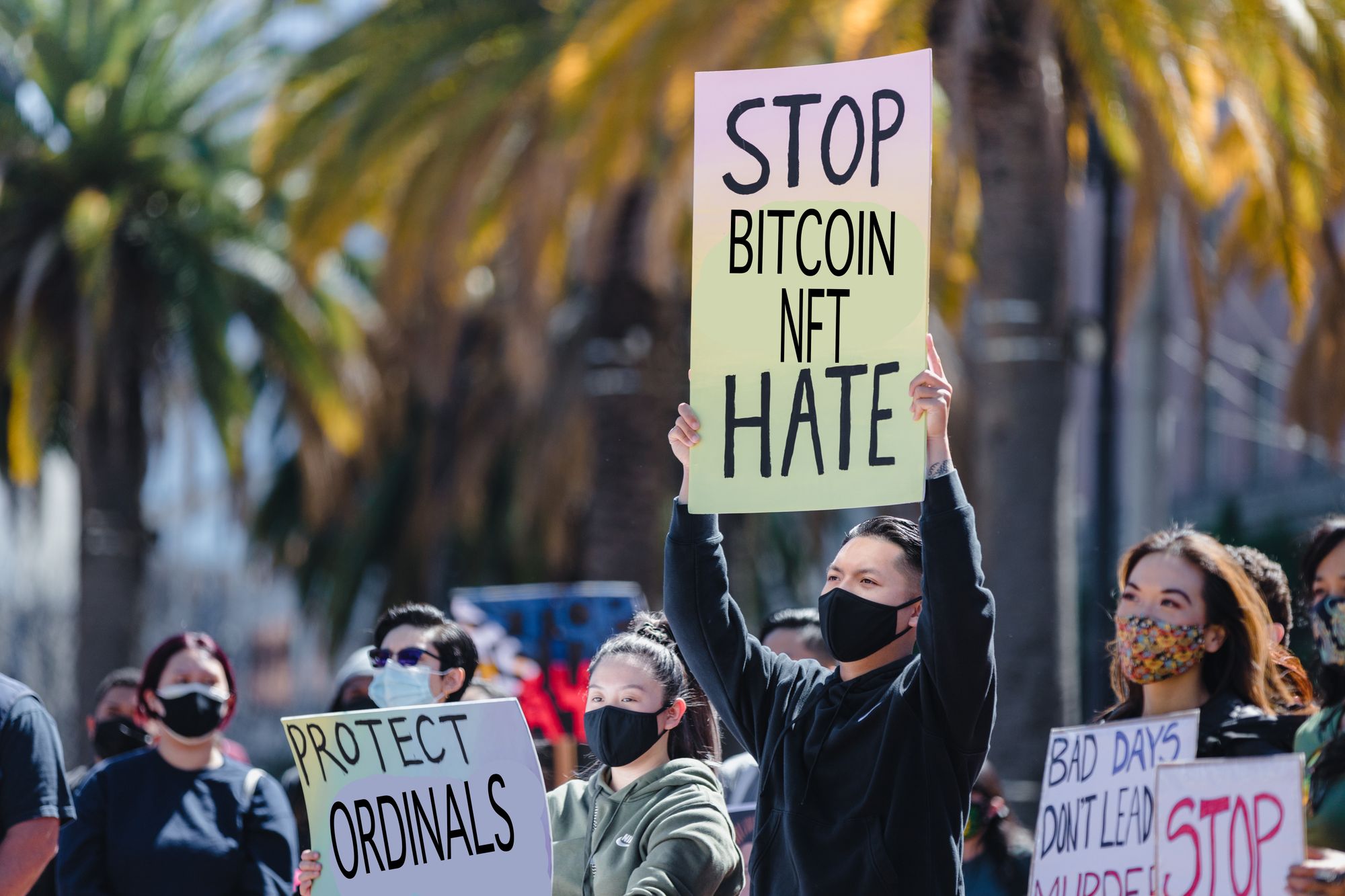 Sadly, with the cooling of the market throughout most of 2023, so came the apathetic attitude towards Ordinals. As recently as August, Bitcoin Ordinals saw a 97% drop in sales within three months from $452 million to just $3 million.
Nonetheless, the transaction volume of Ordinals has surged to its highest levels since May, now at $14.7 million. 60% of daily transactions occurred on OKX, whilst Binance's recent support of ORDI - the first BRC-2o token - has caused its price to surge by over 140%.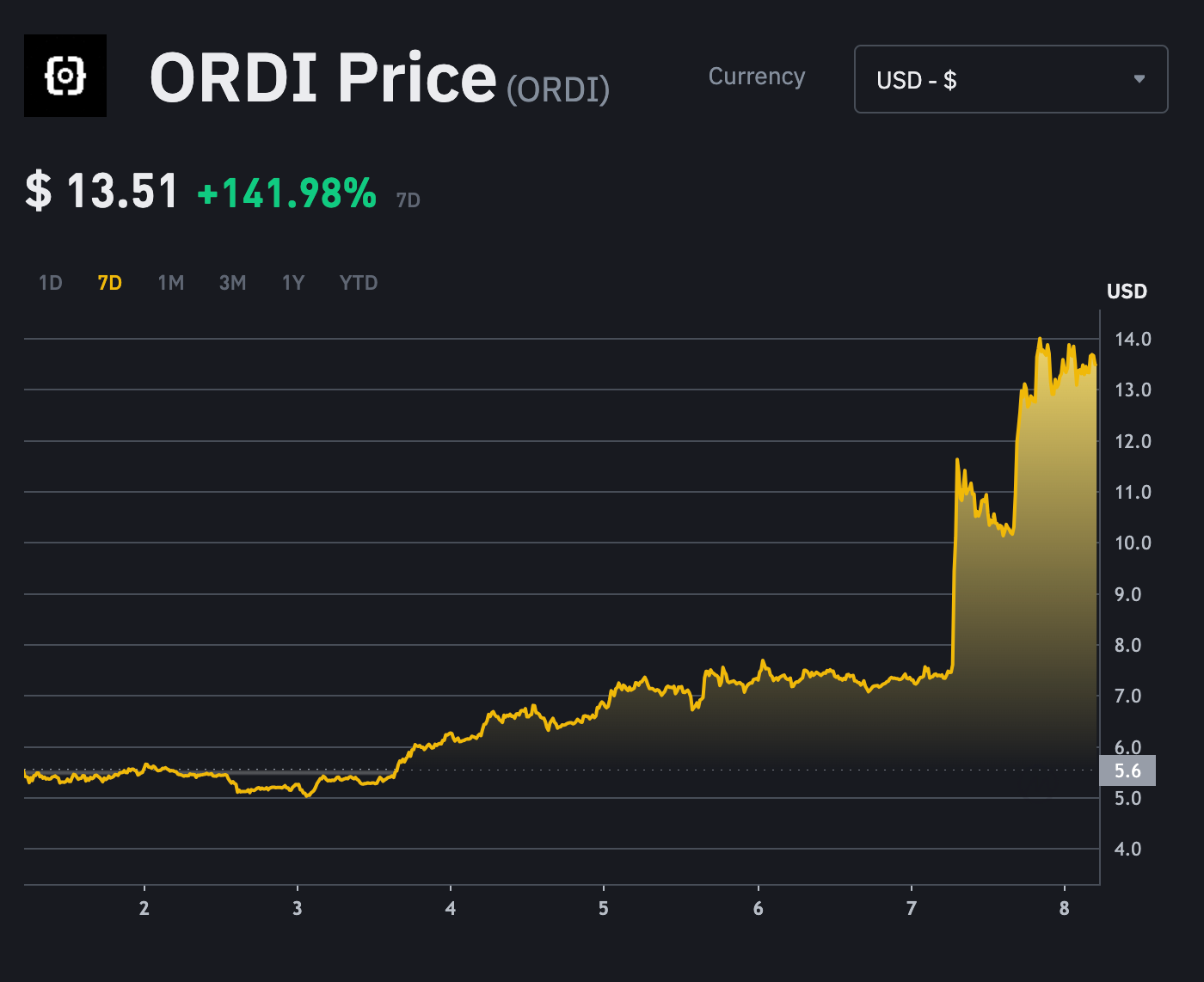 Elsewhere,