Table of Contents
#Uptober is continuing its run as Ripple's XRP rallied over 11% overnight, around 15% over the past five days, and more than 31% over the month.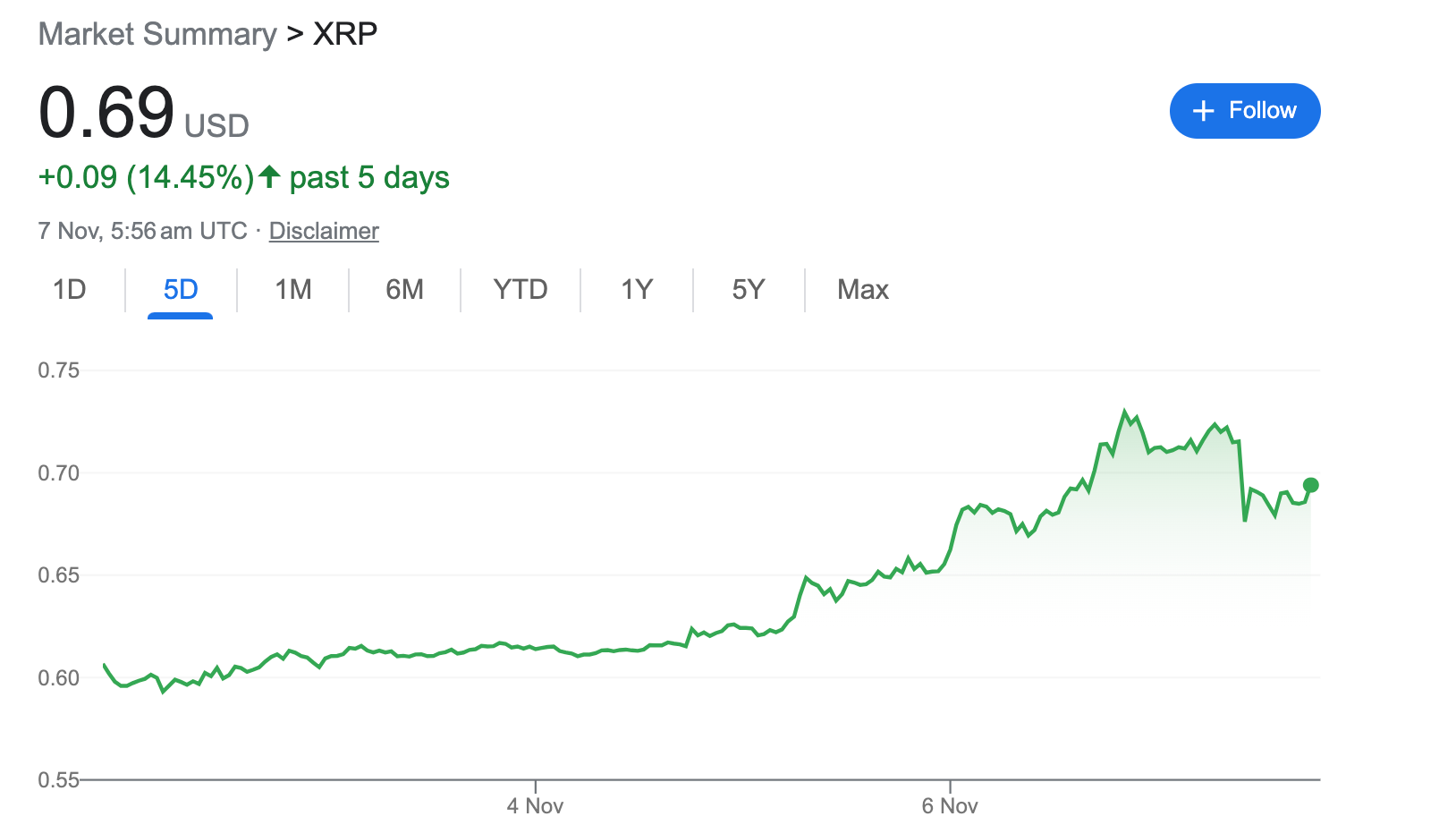 Amid the recent rally, XRP knocked BNB from the fourth position in the largest cryptocurrencies by market capitalization. At the time of writing, XRP slipped back to fifth but trading volumes of over $3 billion suggest it could regain its position.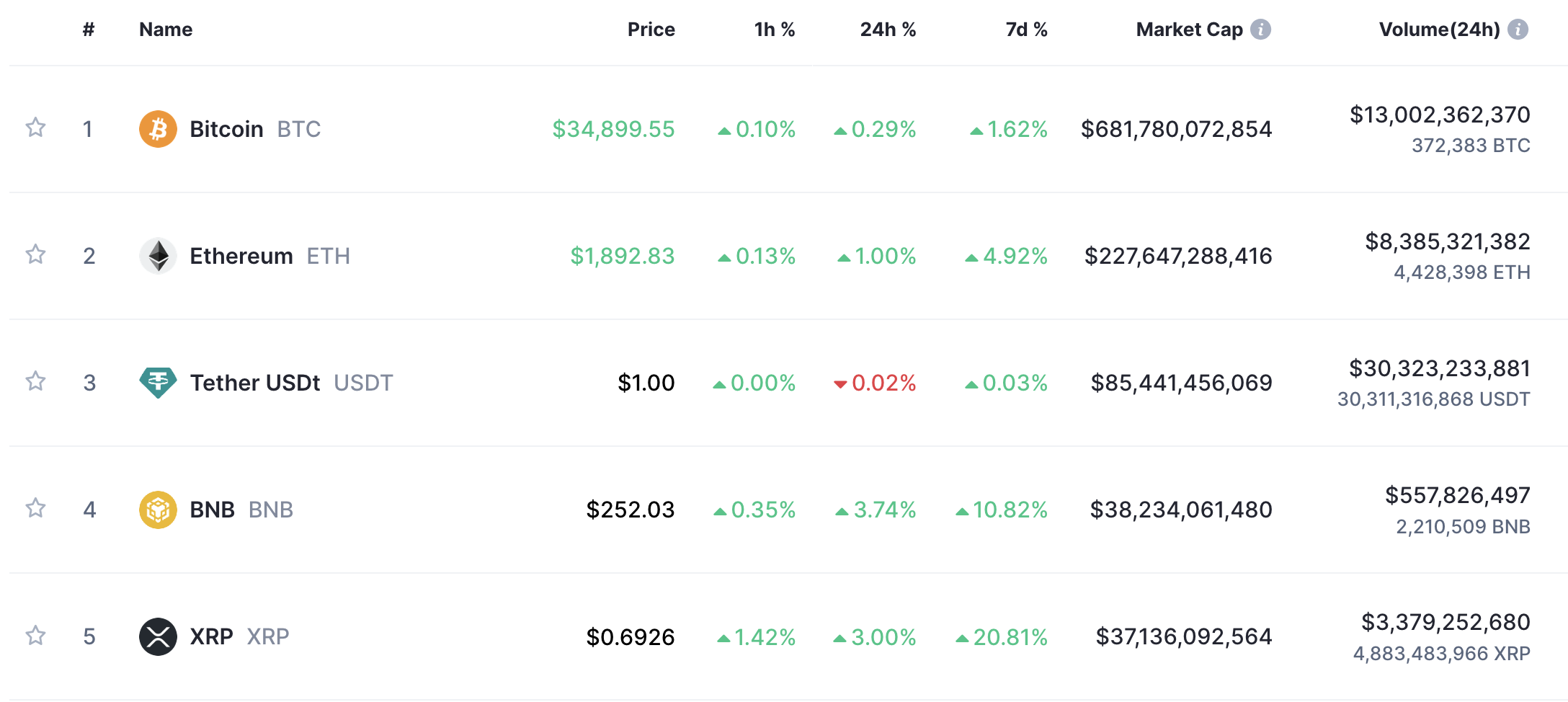 Already having surpassed the $0.70 mark, the question on everyone's mind now is: can XRP hit the fated $1 mark?
Ripple vs SEC
For the crypto world, Ripple's battle with the SEC is a tale as old as time. Dating back to 2020, the SEC's lawsuit alleges that Ripple conducted $1.3 billion in unregistered securities, triggering the debate as to whether crypto should be classified as a security.
However, last month the SEC dropped its charges against Ripple's top executives, Chris Larsen and Brad Garlinghouse. This move by the SEC marks a significant victory for Ripple and the wider crypto space.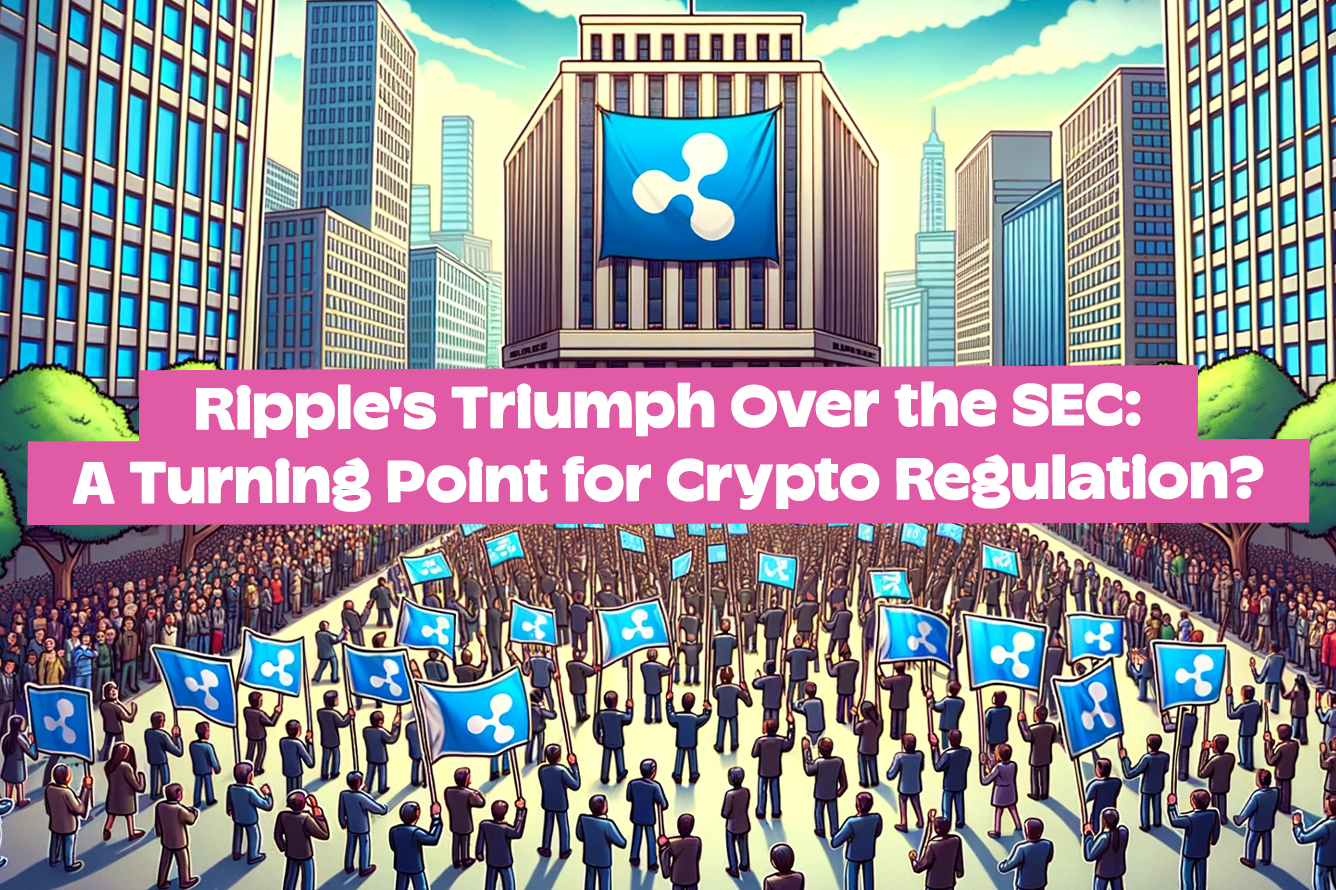 Whilst the fate of XRP is yet to be determined, the SEC's decision could establish a standard for the regulation of digital assets in the United States. The SEC dismissing allegations against Ripple signals a change in the wind, suggesting the regulator could be becoming more accommodating to the sector.
Prominent cryptocurrency attorney John Deaton believes that a settlement of $20 million or less would constitute a significant legal triumph for Ripple. He argued that the lawsuit's result is 90/10 in favour of Ripple against the SEC, not 50/50.
In a similar fashion, Bitcoin's recent pump has been attributed to the impeding Bitcoin ETFs which are awaiting approval from the SEC. In light of the SEC softening its stance on crypto, the market believes these applications are more than likely to be approved.
Confidence in Ripple is being shared across the altcoin market. Even the likes of Dogecoin and Cardano saw increases of 10% and 20% respectively.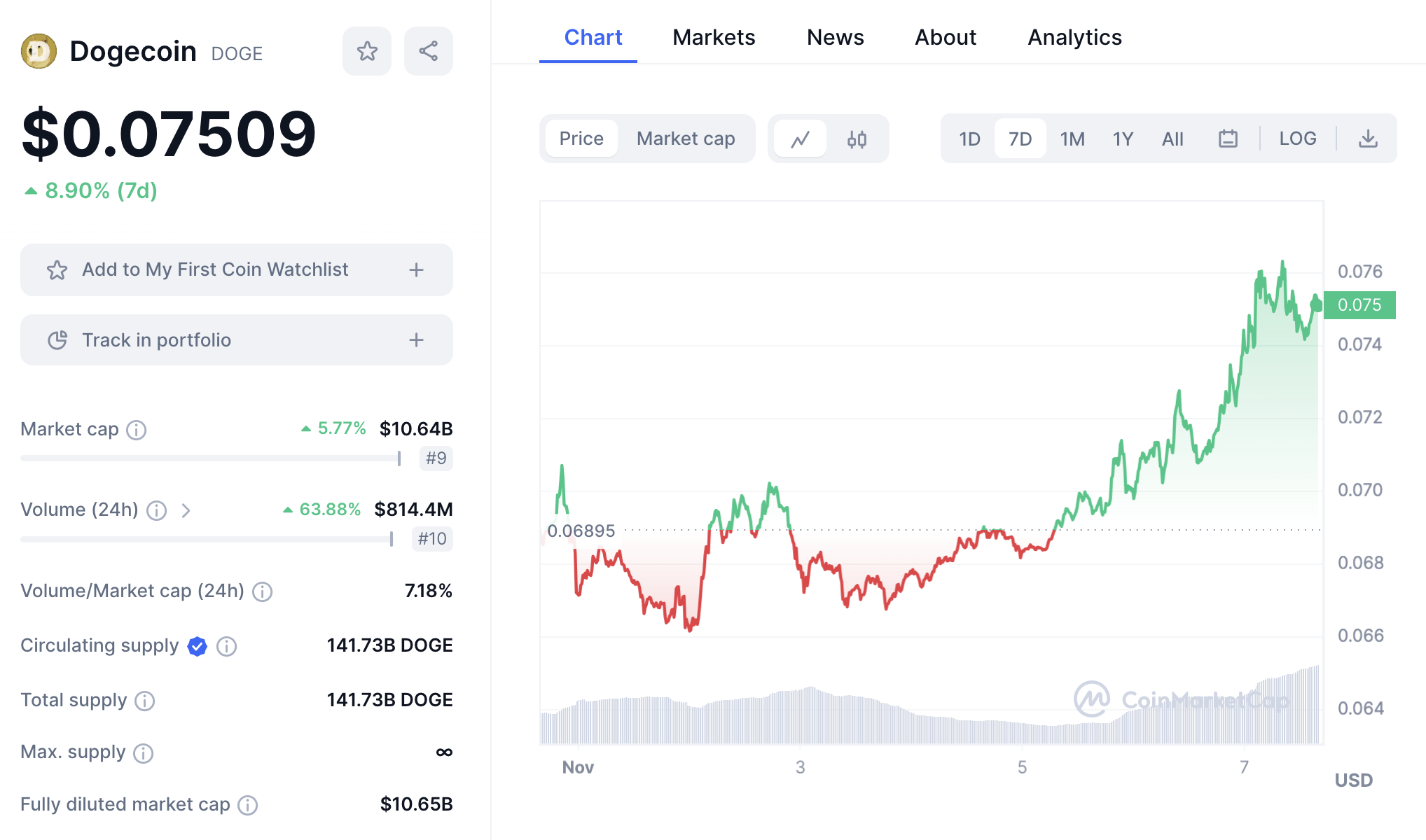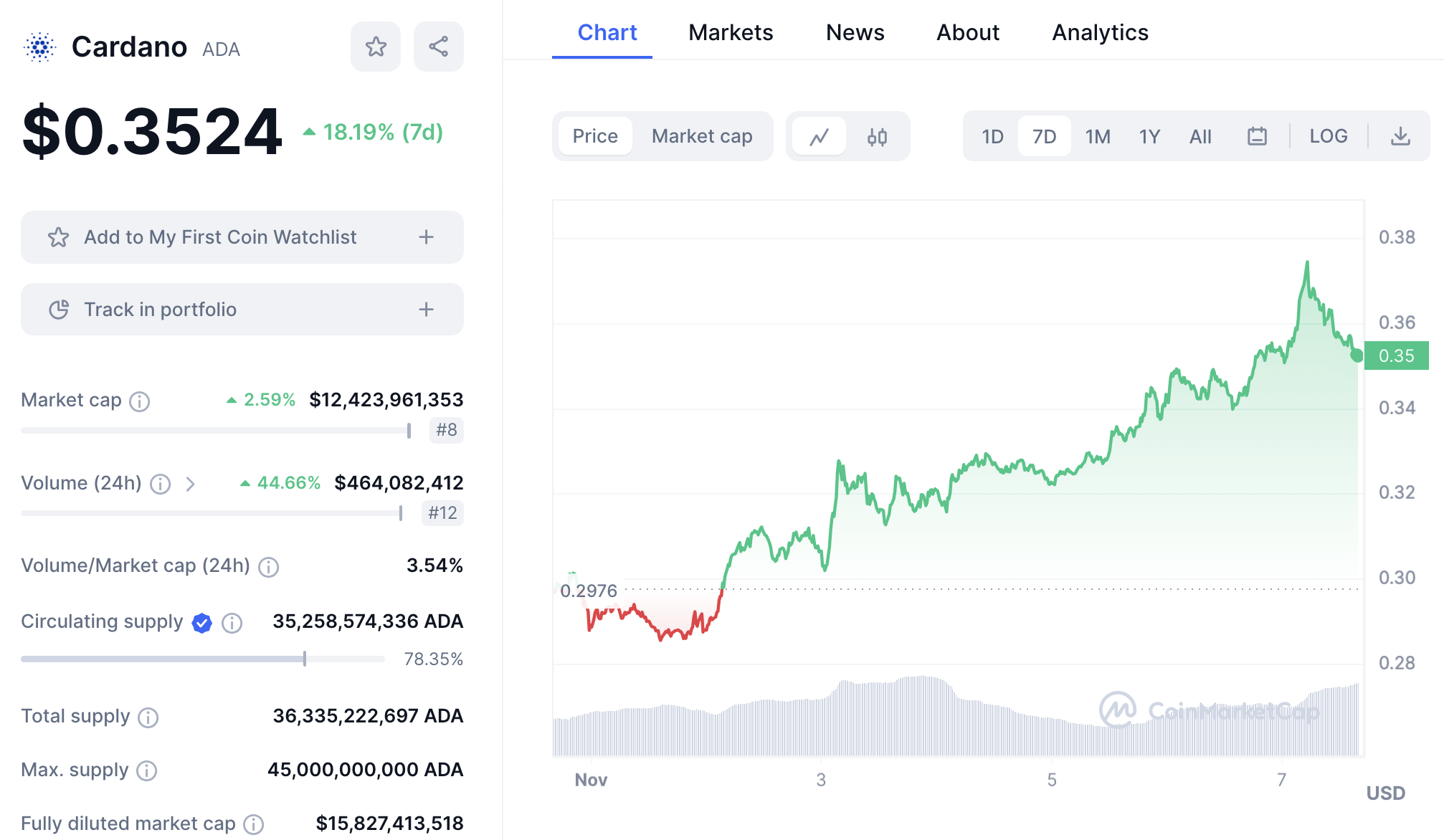 Dubai & Georgia
Earlier this month, XRP received approval for use within the Dubai International Financial Centre (DIFC). The agreement allows over 4,300 companies to integrate XRP into their operations and virtual asset services. XRP joins Toncoin, Bitcoin, Ethereum and Litecoin as DIFC official tokens.
The agreement is a significant one for Ripple, which has 20% of its customers located in the Middle East and North Africa.
On Twitter, Garlinghouse praised Dubai regulators for their "proactive approach" and added in a press release, "It's refreshing to see the DFSA encourage the adoption and use of digital assets such as XRP to position Dubai as a leading financial services hub intent on attracting foreign investment and accelerating economic growth."
The National Bank of Georgia (NBG) also partnered with Ripple last week for its Digital Lari (GEL) pilot project, leveraging Ripple's CBDC technology to explore its potential benefits across the public sector, businesses, and retail users.
This initiative is part of a broader engagement, as Ripple has collaborated with various governments and central banks on pilot programs in Bhutan, Palau, Montenegro, Colombia, and Hong Kong, extending its CBDC solutions to foster digital advancements in the financial sector.
Wen $1?
With XRP flexing its recent strength, and being further bolstered by Bitcoin's tenacity, the market is eyeing the $1 mark for the former.
Analysts believe that $0.65 is serving as XRP's support level but with selling volume being weaker than buying pressure, XRP could rebound stronger if it reaches it.
$0.82 is the next target, after which XRP's price is set to surpass resistance at $0.912, which could set it on the trajectory to hit $1.
In Other News..
Eye-Popping Party at ApeFest Hong Kong: The glitz of ApeFest in Hong Kong may have outshone its intentions, as Yuga Labs is currently fielding numerous eye discomfort complaints from its luminary event, Coindesk reported. The Bored Ape-themed bash, a beacon for 2,250 NFT enthusiasts, reportedly led to a handful experiencing "eye burn" from what's suspected to be intense UV light displays. Yuga Labs is investigating after more than a dozen attendees reported a burning sensation, with symptoms emerging in the aftermath of the high-octane evening. The firm also announced on November 4 that it is partnering with Magic Eden to launch the new Magic Eden ETH marketplace, which it calls "the first major ETH marketplace contractually obligated to honor creator royalties," to be launched at the end of 2023.
Gemini's APAC CEO to Depart Amid Company's Regulatory Struggles: Pravjit Tiwana, who is also the exchange's CTO, is on his way out in a move emblematic of the broader trend of executive departures in the crypto sphere, Bloomberg reported. Tiwana's exit, just six months after he took on the APAC CEO role, comes as Gemini faces heat at home, with suspended services and lawsuits piling up following the FTX-induced Genesis bankruptcy. Despite these challenges, Gemini has been eyeing expansion, notably into the UAE. This departure raises fresh questions about the exchange's direction amidst a climate of intense regulatory scrutiny.
Crypto Clash – Roger Ver Sues Matrixport: In a tangle of legal disputes, Roger Ver, ex-bitcoin.com CEO and entrepreneur, is locking horns with Singapore-based Matrixport and its co-founder Jihan Wu over an $8 million freeze by its subsidiary bit.com. Ver claims Wu is retaliating against him for an alleged role in the collapse of crypto derivatives exchange CoinFLEX, which Ver denies. Amidst these charges, Ver is seeking $200 million in damages from CoinFLEX, while Matrixport holds funds citing "margin trading irregularities." This corporate saga unfolds as Matrixport admits to withholding funds but disputes the reasons, with legal battles in both Seychelles and Hong Kong courts heating up the crypto drama.