Table of Contents
After five gruelling (and rather entertaining weeks), FTX founder Sam Bankman-Fried (SBF) has found himself trading in his digital wallet for a more... tangible kind of bars. Yes, folks, SBF went from bullish to behind bars, from blockchain to just plain blocked. The ex-crypto mogul has been found guilty on all seven criminal counts against him.
Despite facing a potential prison sentence of 115 years, SBF reportedly remained stoic and emotionless as the jury read out their unanimous verdict.
The verdict won't come as a shock to those following the case closely. SBF's closest allies Gary Wong and ex-girlfriend Caroline Ellison turned on him, and his defense had resorted to pulling at straws.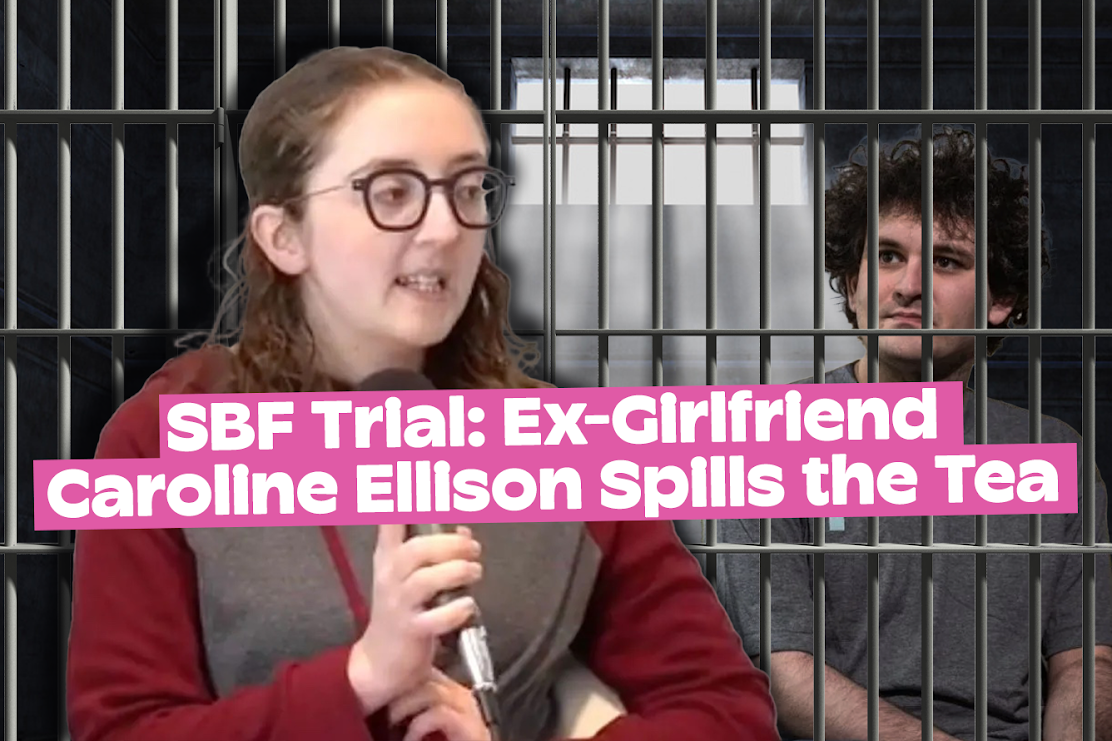 Largely built on his own testimony, SBF's defense centred on his ignorance and in a futile attempt to deflect blame, pointed fingers at his employees. SBF's confident public persona that featured in many, many interviews over the years conflicted with his newfound claims of being detached from the firm's ongoing.
This public persona, which was regarded as a humble and insightful one in the past, now struggled to find the words to aid his defence. During his time on the stand, SBF reportedly said "I don't recall" 100 times in court and "yep" 42 times, "not sure" 99 times and "I don't remember" 51 times.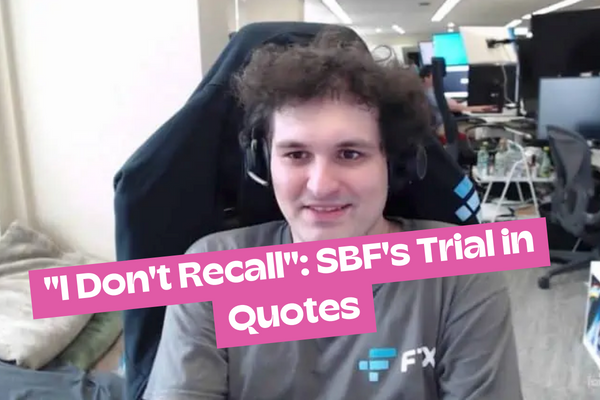 Speaking after the verdict was read, US Attorney Damian Williams said, "Sam Bankman-Fried perpetrated one of the biggest financial frauds in American history. This kind of fraud, this kind of corruption is as old as time. We have no patience for it."
As SBF awaits his sentence, which could come as early as March 2024, Blockhead has put together a guide for the disgraced crypto mogul to prepare him for his time behind bars.
From FTX Exchange to Prison Exchange
SBF's days of running a crypto exchange are behind him. SBF will now need to navigate the intricacies of prison exchange.
Gone is the need for cryptocurrency. Instead, SBF will gain exposure to a new market: the prison ramen packet. Perhaps even more volatile than his beloved crypto, SBF will learn that he won't be able to just hard for his way out of trouble. Bartering for a good stash of noodles might be his best investment yet.
Crypto Wallet Security to Secure Storage
Forget multi sig wallets and cryptographic keys, it's time to build a prison wallet. Fashioning discreet storage to keep his most valuable items is going to be crucial.
Potentially hiding his wallet in the lining of his mattress or behind his toilet seat, at least SBF has prior experience in hiding things.
Bitcoin Mining to Goodwill Mining
At the core of crypto is crypto mining but at the core of prison is a hierarchy built on goodwill. As a prison noob, SBF will find himself on the lowest rung but a few favors here and there could see his rank rise. Establishing new connections and leveraging them requires getting your hands dirty – but there's no customer funds to use to curry favors here
Private Ledger to Mental Ledger
Even SBF has his own vices. To satisfy them, the crypto leader will need to make a mental ledger of which inmate has the best access to the best contraband from the outside world. Unlike blockchain transparency, this ledger is as private as it gets – because snitches get stitches and there's no smart contract to enforce silence.
Staking Rewards to Staking Respect
Staking once meant validating transactions and earning rewards. In the prison yard, SBF's new definition of staking will see him finding his spot in the pecking order. Leveraging his tale of a lost empire could earn him a seat at the table with the prison's white-collar crime royalty.
A Hard Fork to Personal White Paper
SBF will forever be known as the crypto villain who stole billions from customers. Nonetheless, in prison, SBF will have the opportunity to hard fork away from his outside reputation and develop a new identity. Penning his own white paper, SBF could perhaps outline a new vision for personal reform that might not attract investors, but could perhaps earn the more valuable currency of respect.
Elsewhere:
Georgia, Ripple Embark on Digital Lari Pilot, Eyeing Blockchain Advancements: The National Bank of Georgia (NBG) has partnered with Ripple for its Digital Lari (GEL) pilot project, leveraging Ripple's CBDC technology to explore its potential benefits across the public sector, businesses, and retail users. This initiative is part of a broader engagement, as Ripple has collaborated with various governments and central banks on pilot programs in Bhutan, Palau, Montenegro, Colombia, and Hong Kong, extending its CBDC solutions to foster digital advancements in the financial sector.
DWS Group's Crypto Venture Sparks Debate: DWS Group, a $900 billion asset manager, is prepping to launch crypto exchange-traded funds (ETFs) for retail investors, marking a significant move into the cryptocurrency space. However, this initiative has led to a divide among stakeholders, with differing views on the sector's credibility, particularly given the volatility and instances of fraud associated with cryptocurrencies, Bloomberg reported. Earlier in the year, DWS Group had inked a deal with Galaxy Digital to develop a suite of ETFs for the European market, showcasing a broader strategy to integrate crypto assets into their offerings.
Coinbase Beats Estimates Despite Trading Volume Dip: Coinbase reported its Q3 2023 earnings, showing a total revenue of $674.1 million – above the analyst estimate of $650.9 million, though there was a notable 12% decline in transaction revenue from $327 million in the previous quarter to $288.6 million. The trading volume also saw a dip, with $76 billion in total trading volume during the quarter, down from $92 billion in the previous quarter. The company's shares have seen a significant uptick in value amid renewed investor interest in digital assets, growing by 16.72% in the past month, though it is currently -4.72% in after hours trading, at $80.99.