Table of Contents
Finally. The big man, FTX founder Sam Bankman-Fried, has taken the stand at his criminal trial on Thursday. So far, it's been a juicy trial that's kept us on the edge of our seats.
Earlier this month, co-founder of FTX and Alameda Research, Gary Wang, took the witness stand, holding nothing back.
"We allowed Alameda to withdraw unlimited funds... [SBF handled] speaking to the media, lobbying, talking with investors," Wang bluntly told the court, before throwing SBF under the bus. "I just coded [...] in the end it was Sam's decision to make [regarding any disagreements]."
Weeks later, no love was lost by SBF's ex-girlfriend and CEO of Alameda Research, Caroline Ellison.
"He directed me to commit these crimes," she said of her ex, repeatedly insisting that SBF was steering the ship, even calling FTT "Sam's coins."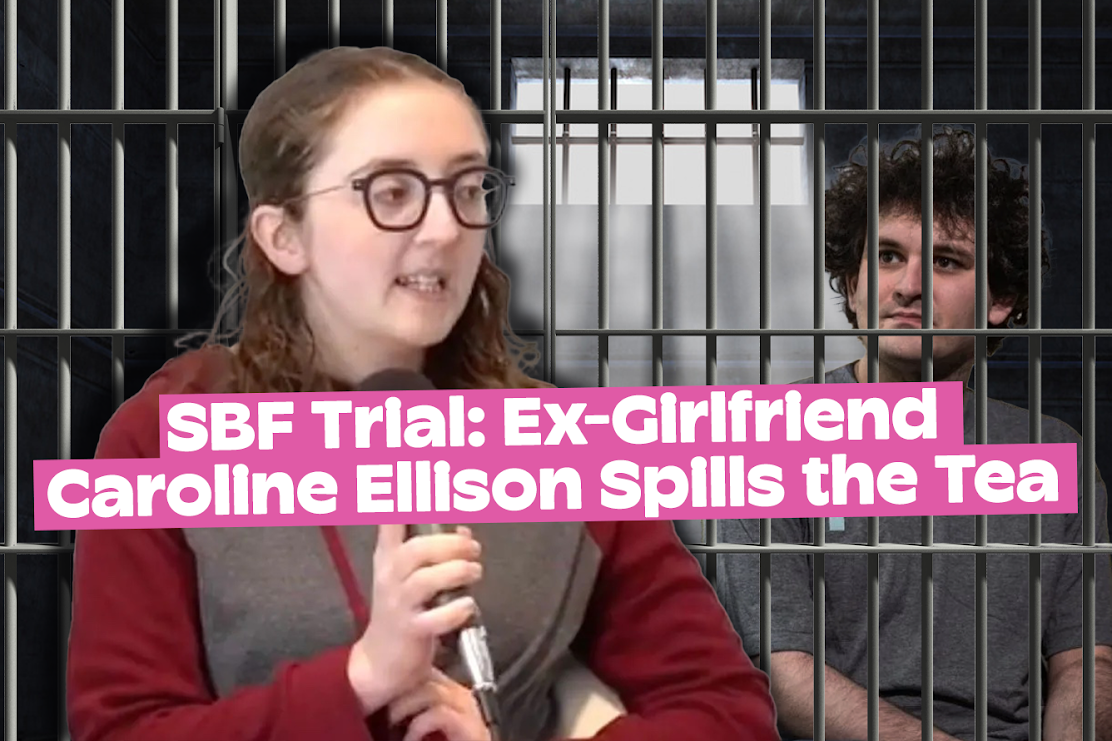 Yesterday, SBF finally testified in his own fraud trial for stealing billions from customers – but not fully.
Scheduled for a full-day's hearing in front of a jury, SBF's testimony was cut short as Judge Lewis Kaplan sent jurors home. Kaplan's decision came from his own inquiry about how much of SBF's testimony to deflect on FTX lawyers was actually relevant to the case, the New York Times reported.
Nonetheless, despite yesterday's testimony being regarded as a "dress rehearsal," much of SBF's rhetoric is expected to be repeated later today when SBF will testify in front of the jury.
According to reports, SBF was "evasive" in answering the government's questions, claiming he could not recall conversations or details with FTX lawyers surrounding Alameda's funds.
SBF stated, "I had so many conversations with lawyers later when we were trying to reconcile things in November 2022. There were conversations around Alameda being used as a payment processor, a payment agent for FTX. I frankly don't recall conversations with lawyers or otherwise about the usage of the funds or the North Dimension accounts."
"I must clarify that I'm not a legal expert. I'm sharing what I remember. During that period, some FTX users believed their accounts were directed to Alameda," he added.
Judge Kaplan critiqued his responses, "The witness has what I'll simply call an interesting way of responding to questions."
SBF claimed FTX lawyers had extensive involvement with drafting policies for the firm and even participated in Signal chats that executives were using to make their messages disappear.
"There were lawyers who were involved in some of the original Signal chats," he said, stating he "can't recall the exact date" when he started putting chats on auto-delete.
When asked if he specifically looked for a counsel that allowed him to take risks, SBF replied, "I did want to find a general counsel who would be comfortable allowing the business to take reasonable risk."
Ignorance is by no means an excuse, but yet it's a card SBF was keen to play. In response to borrowing assets held as collateral for margin positions in FTX for use in Alameda Research, SBF said he "believed that it was permissible for there to be borrowing from assets FTX was holding that were acting as security or collateral."
Yesterday's "dress rehearsal" serves as a teaser for what's to come, and now we're even more excited. If SBF's responses continue to be as unconvincing as yesterday's we're in for one hell of a ride.
Elsewhere:
Circle's New Partnership Catalyzes Retail-Crypto Crossover in Taiwan: Circle, issuer of the USDC stablecoin, has teamed up with Taiwan's BitoGroup and FamilyMart to introduce a service allowing customers to convert FamilyMart loyalty points into cryptocurrencies like USDC. This partnership aims to expand Circle's presence in Taiwan, encouraging digital economy participation and aligning with Taiwan's digital fintech innovation stance. How we see it, integrating digital assets into everyday retail experiences could signify a step towards mainstream crypto adoption, and might also provide a model for other retailers to follow, potentially driving broader acceptance and use of cryptocurrencies in common transactional scenarios.
Binance and Tether Face Potential DOJ Scrutiny Following Senators' Allegations: US Senators Cyntia Lummis and French Hill have urged the Department of Justice to investigate and possibly press charges against Binance and Tether, concerning their potential involvement in illicit finance activities and alleged support for terrorism, Coindesk reported. Their move reflects the growing concerns among US lawmakers regarding the misuse of digital assets, potentially leading to stricter compliance requirements. Tether has defended its commitment to transparency and regulatory compliance, challenging allegations of significant illicit funds flow through cryptocurrencies.
Solana Ups the Ante with Startup Incubator to Boost Blockchain Adoption: In an initiative underscoring Solana's competitive approach amidst the blockchain rivalry, Solana Labs has initiated a startup incubator to entice founders to choose Solana's blockchain for their projects. Accepted teams get hands-on engineering, go-to-market, and fundraising support from the Solana Labs team. More details regarding the Solana Incubator will be featured at Solana Breakpoint later this month, where teams can connect with Solana Labs to learn more about the program. Applications close November 30.