And just like that, it's a wrap for TOKEN2049 this year. After a year of agonizing market gloom, the crypto industry questioned what state the two-day festival would be in.
On the whole, TOKEN2049 surprised attendees, almost over-delivering and beating last year's event in both size and presentation.
Day 1 proved to be an enjoyable first-impressions-experience for attendees, with a handful of companies capitalizing on the opportunity to make crucial announcements.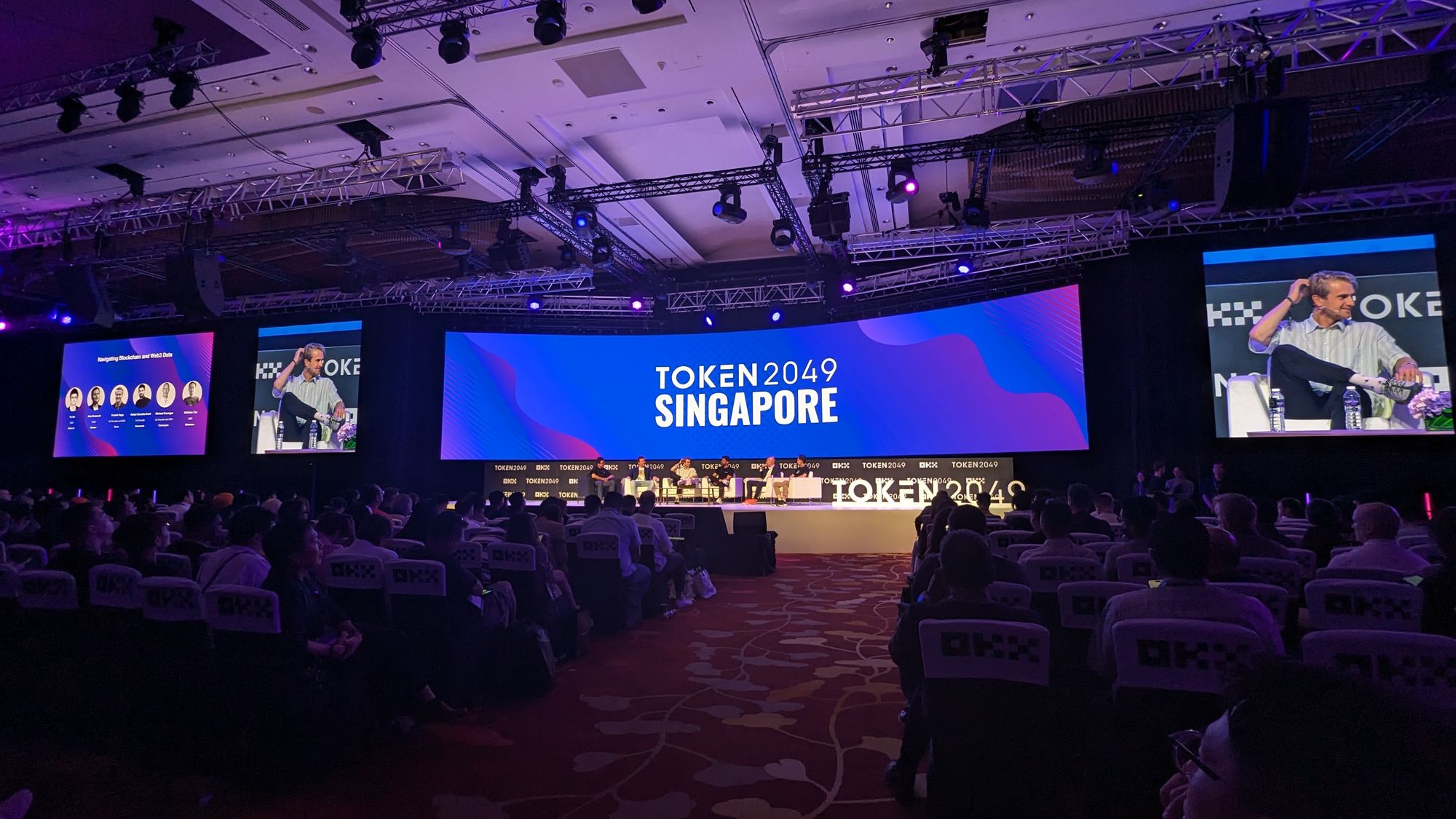 But, if day 1 was impressive, day 2 proved to be even more riveting. In a fireside chat between Balaji Srinivasan and Binance CEO Changpeng Zhao, we learned that the latter was not a Palau digital citizen, the demand for NFTs might be baking a resurgence as price discovery accelerates with low latency, and fiat on-ramps are needed to bring the next 100 million users to crypto. Crypto doesn't need 100% adoption though, CZ clarified. The Internet only has 60% and crypto is close to 5-10%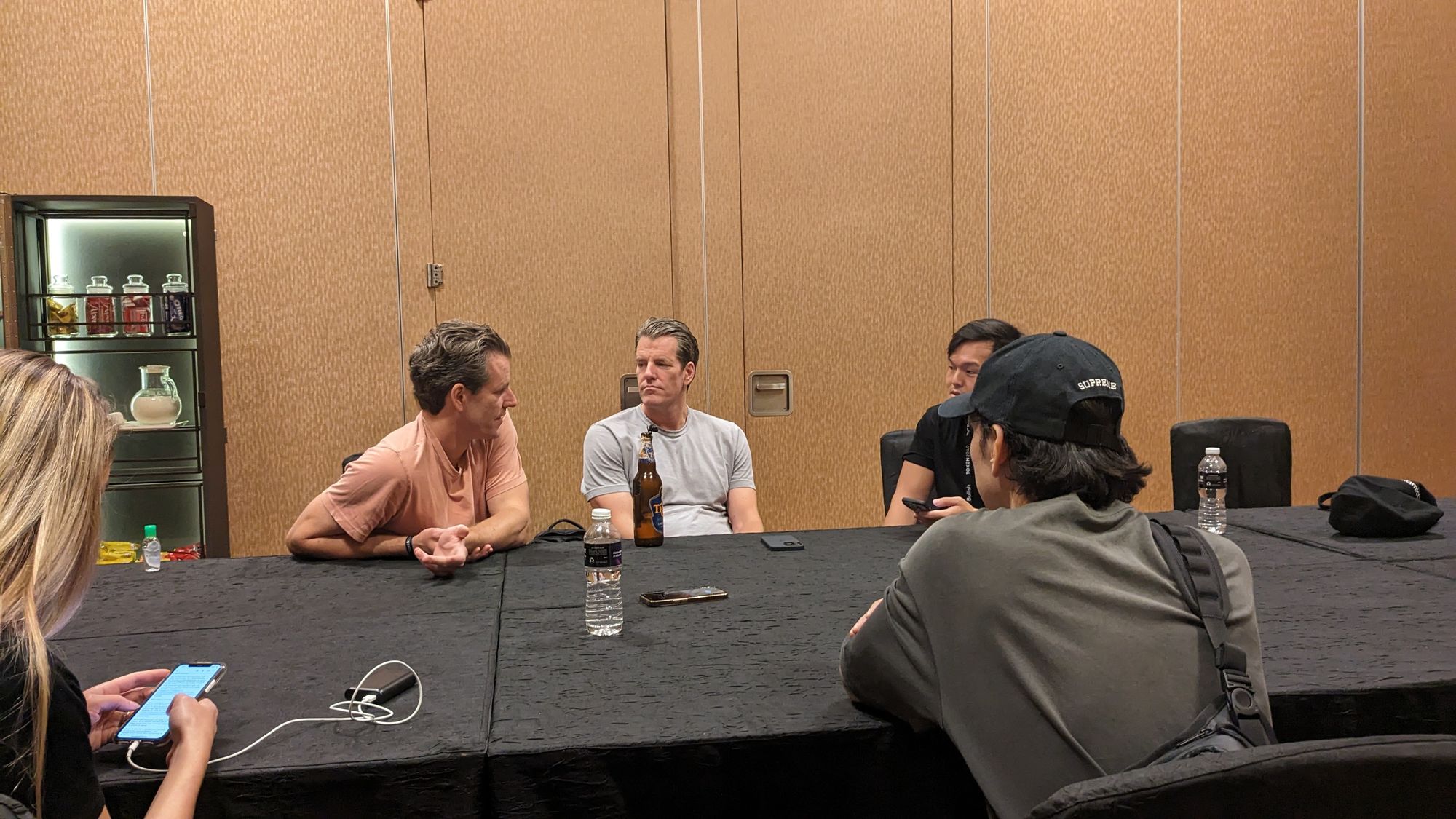 Meanwhile, the Winklevoss twins told Srinivasan that the West and Asia are trading places and that APAC is where the crypto industry is going to grow in the coming years. We've got more on what the twins have on their mind, as they spilled the beans in an exclusive with Blockhead - stay tuned.
Never afraid to speak his mind, Arthur Hayes also brashly said in a closed-door session 0n "Decentralized Future for the Real World" that if "Justin Bieber said to use zk on his phone everybody would be on it" but "we're a bunch of nerds talking about crypto in Singapore – nothing's fucking changing." He also expects a bull market until 2026 whilst governments continue to print more money, devaluing fiat's value every day. Once they stop, there'll be a massive crash.
JPEX-plosion
OK, we hadn't really heard of JPEX before TOKEN2049 but now the cryptocurrency exchange is in the centre of our radar. On Day 1, JPEX was one of the countless crypto firms hosting a booth at TOKEN2049, shilling their products and luring unexpecting crypto folk with their ugly merch. On Day 2, their booth was stripped clean.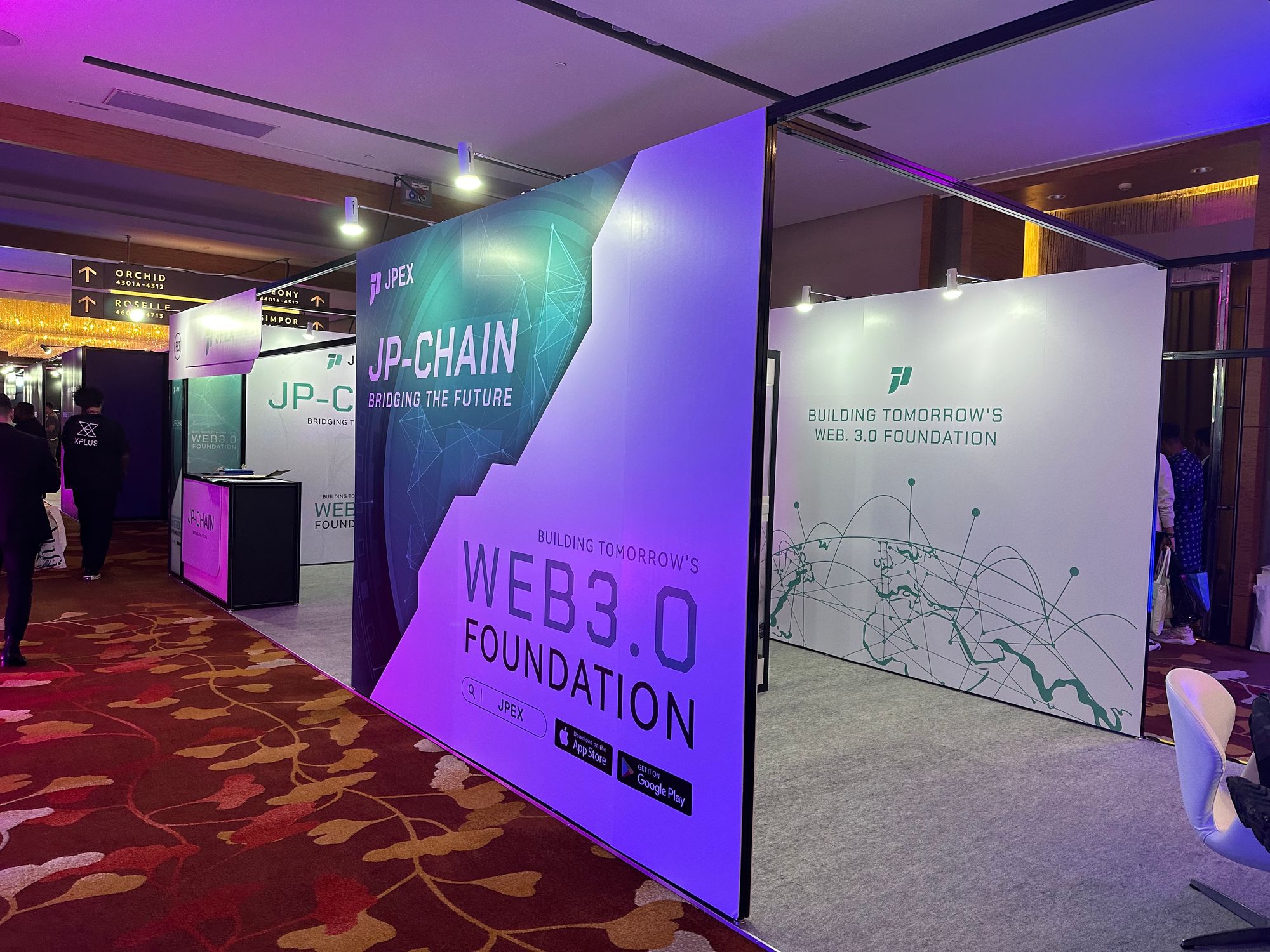 Why? On Wednesday (Day 1 of TOKEN2049), the Hong Kong Securities and Futures Commission (SFC) issued a warning about JPEX, accusing it of "suspicious features" and disseminating misleading information about its licenses. JPEX claimed on their website that its platform is "licensed and recognised" to facilitate the trading of virtual assets with several overseas regulators - a claim the SFC refutes.
"No entity in the JPEX group is licensed by the SFC or has applied to the SFC for a license to operate a VATP in Hong Kong," it said.
Influencers, opinion leaders and OTC shops who worked with the exchange were advised by the SFC to "cease promoting JPEX and its related services and products."
The agency notified relevant influencers, opinion leaders and OTC shops and requested they "cease promoting JPEX and its related services and products", it said.
A source close to Blockhead shared screenshots that allegedly show a user attempting to withdraw 1000 USDT on the exchange, only to face service fees of 999 USDT, resulting in a 1 USDT withdrawal.
Hong Kong police are now investigating the exchange for its "suspicious" activities. JPEX has since slammed the allegations as "unfair suppression," stating the regulator was "exerting undue pressure."
The Blockhead team visited JPEX's barren booth at TOKEN2049. With a few T-shirts being scavenged by those passing by, and a deserted gachapon machine with stacks of coins aside it, the booth's post-apocalyptic vibe was something to marvel at.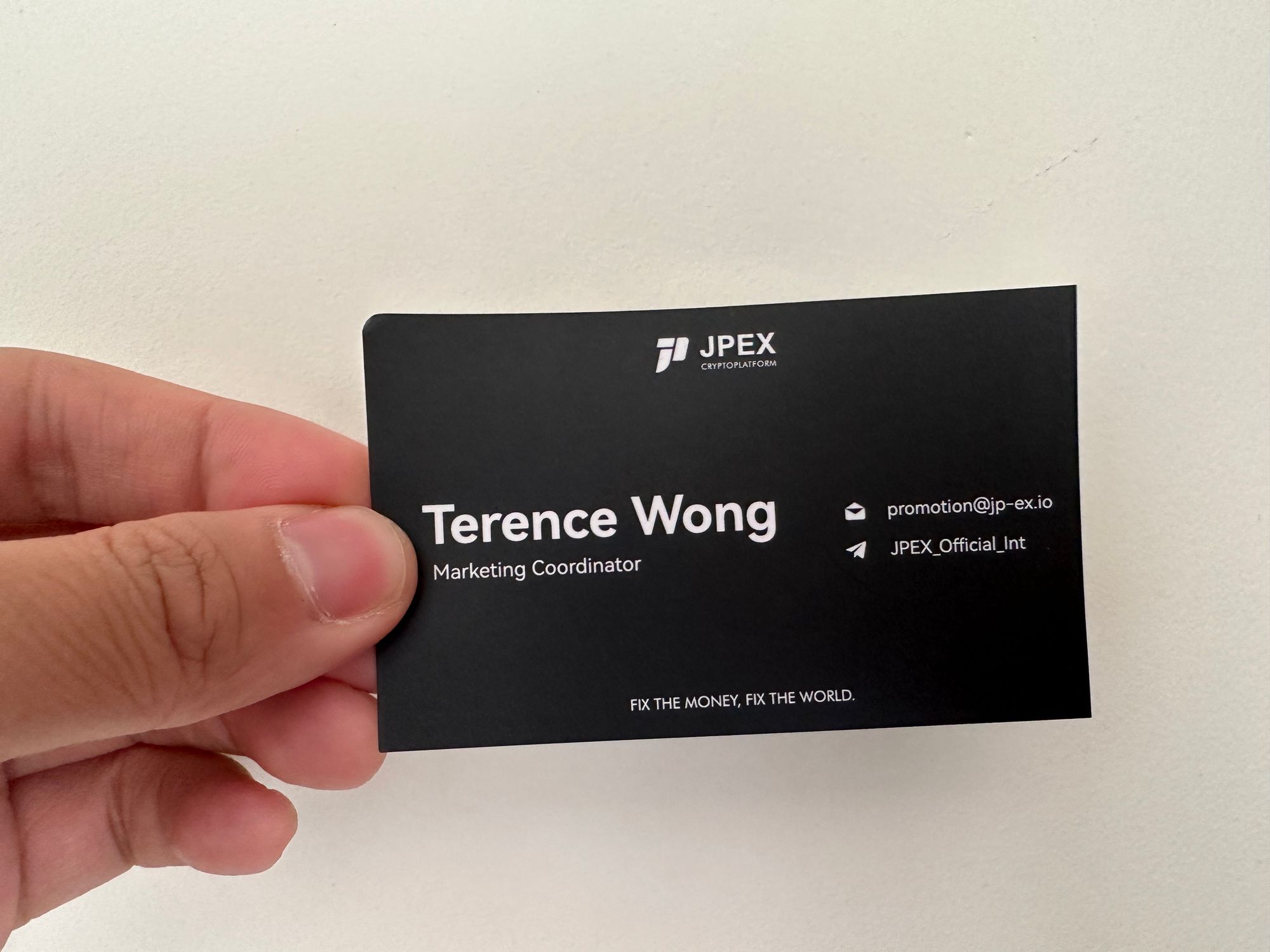 Containing our excitement at the drama, Blockhead managed to liberate a business card left at JPEX's empty booth.
Terence Wong, we're coming for ya!
Elsewhere: