We're officially over halfway through TOKEN2049 as Day 1 comes to a close. As you're reading this you'll probably be well into Day 2 but ICYMI, the gracious folk at Blockhead have very kindly put together an editorial highlight reel of what went down yesterday.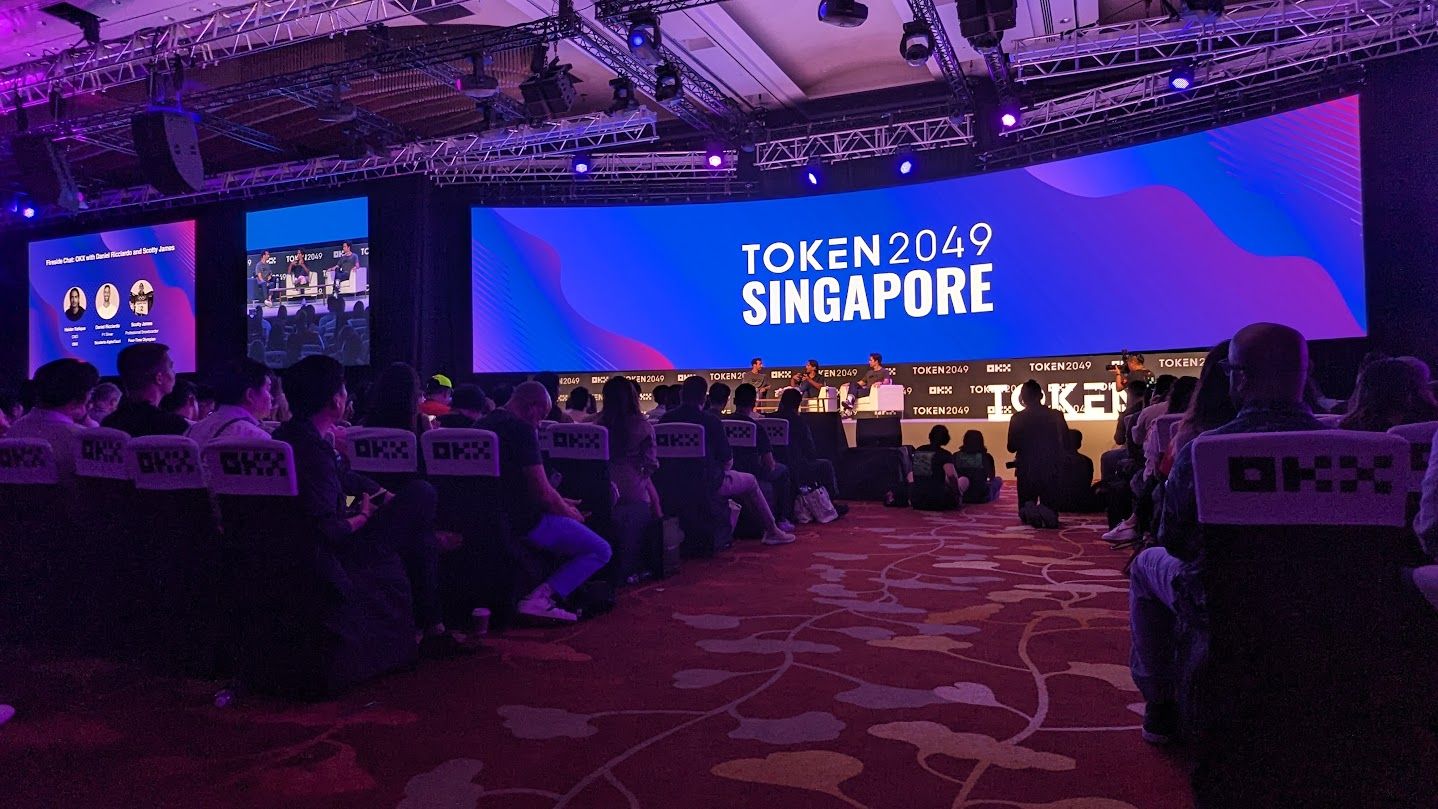 TON-egram
Telegram announced a partnership with TON to bring a crypto wallet to the messaging app's 800 million users. Projects on TON receiving priority access to Telegram ads. Aiming to introduce its 800 million users to Web3. The partnership hopes to onboard 500 million users into the Web3 space. Select users have access to the wallet but a global rollout is planned for November, excluding the US and a few other countries. The news caused a 7% surge in Toncoin.
HTX FTX?
Huobi announced its rebranding to HTX. TRON founder and HTX Global Advisory Board member Justin Sun unveiled the name during HTX's 10th-anniversary celebration. The H stands for Huboi, the T represents Tron, and X reflects its exchange component. HTX also aims to create a metaverse free port to promote financial freedom and plans to expand globally. Just two letters down the alphabet from FTX, hopefully the new brand won't carry the FTX curse.
Googiliqa
Zilliqa and Google Cloud announced a strategic partnership to enhance scalability, security, and data transparency. Zilliqa will leverage Google Cloud's infrastructure to improve the resilience of its blockchain. Google Kubernetes Engine (GKE) will allow for 24/7 node operation to boost scalability for Web3 projects. Zilliqa will also utilize Google Cloud's Security Command Center to detect and prevent threats, and Google Cloud's BigQuery to make blockchain datasets more accessible to public analysis.
Ripp-cruitment
Ripple CEO Brad Garlinghouse announced plans to recruit 80% of new hires from international locations. Ripple's intention is to potentially relocate away from the United States in response to ongoing regulatory uncertainty. Garlinghouse praised how governments and crypto industries cooperated in Singapore, Hong Kong, the UK, and Dubai. "The only country I would not encourage you to start a company in is the U.S," he said during a panel.
McLaren & OKX's "Stealth Mode"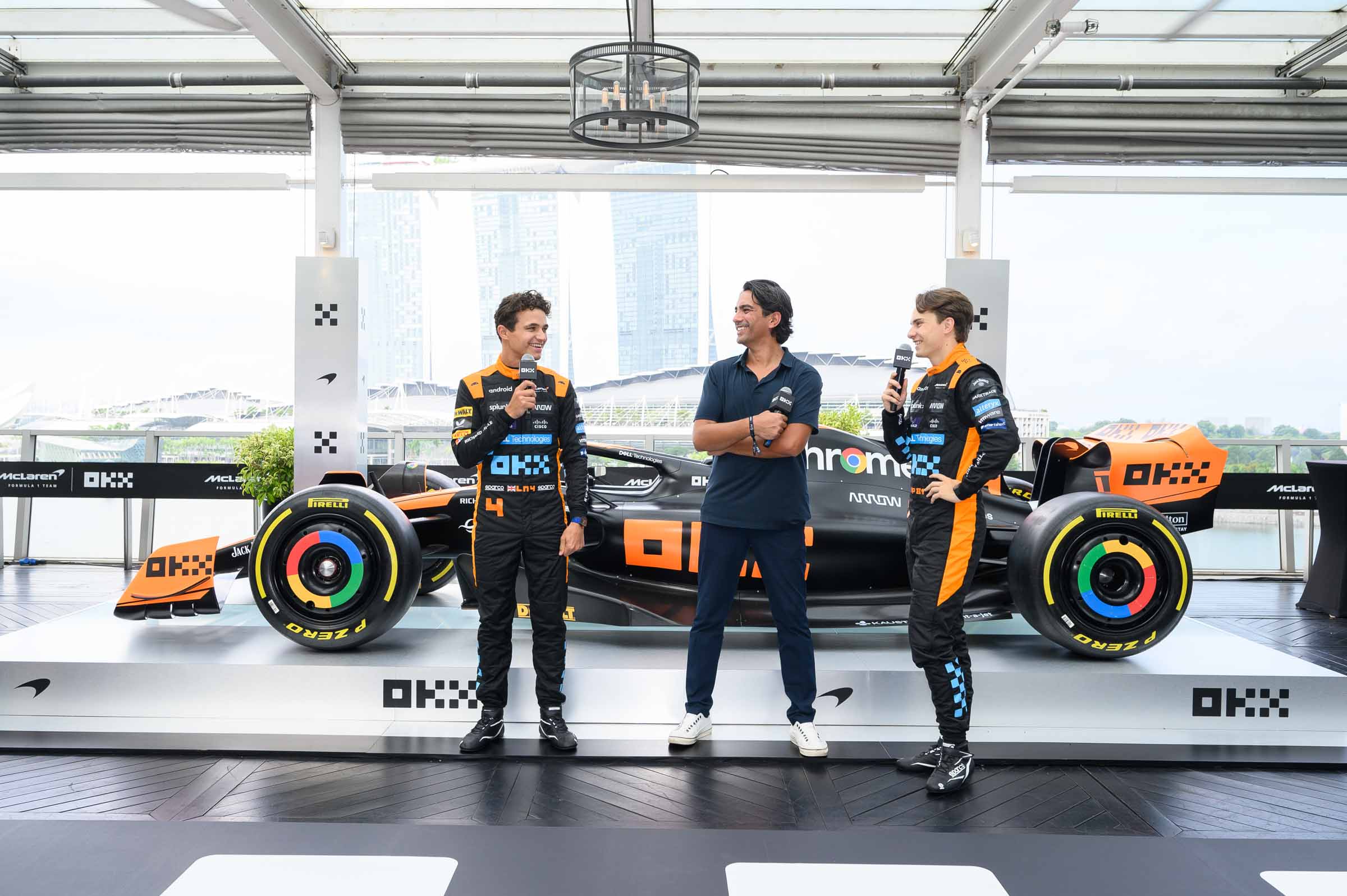 Across the water at the Fullerton Bay Hotel, Blockhead got an exclusive look at the "Stealth Mode" livery design to be carried on the McLaren MCL60 F1 cars at the Singapore GP this weekend, and the Japanese GP next weekend. The livery was co-designed by OKX and McLaren, and will switch McLaren's livery colourway, augmenting black against the team's classic papaya trim.
Responding to Blockhead's question on OKX's brand-building efforts in the near future, OKX chief marketing officer Haider Rafique said, "If you look at our top brand partners, it's Manchester City, McLaren, and Tribeca Film Festival. And I think we'll stay this way. If we do add somebody or another property, it's going to be strategic and thoughtful. Typically for us, as a culture, it's not about more – we're about less, and about going deep with those partnerships, and going long with them."
Bring on Day 2.
Elsewhere: