Celebrating a decade in crypto, Luno celebrated its 10th anniversary globally as it remained one of the longest-serving vanguard exchanges having survived the multiple exoduses the crypto industry had faced. Guiding Luno Malaysia, Country Manager Scarlett Chai, had attributed Luno's successful eight-year market presence in Malaysia as a result of its commitment towards regulatory compliance.
The result, a successful nurturing of over 840,000 users on its platform, from taking on a consumer-first approach, providing users with a transparent and secure platform.
This emphasis on regulatory compliance ensured a safe trading environment and instilled confidence and credibility among local investors, further bolstering Malaysia's position as a thriving hub for digital asset trading.
In a recent interview with Fintechnews, Chai said "the increasing adoption of digital transactions created a fertile ground" towards "driving the growth of the digital asset trading ecosystem."
As for future plans in Malaysia, Luno will continue to leverage its growth on Malaysia's tech-savvy population through product offerings and collaborations with partners that can help enhance a seamless and integrated experience for users.
However, when it came to the growing institutional usage, adhering to regulators appeared to be the main focus as the "intersection of traditional finance culture and digital assets requires a delicate balance".
MDEC Continues to Attract Blockchains & Encourages SMEs for a Build First Apprach
"Don't wait for the government to start building frontier products" said MDEC Head of Domestic Digital Investments, Danesh Jothiprahasam, advising a room full of tech builders at a recent community event.
"Its a "bullrun" of investments into Malaysia now, and the attractive low hanging fruits are solutions that focus on tech and blockchain" he further noted.
The community event, serving as an update from MDEC's mandate to the community, doubled as an introduction of Tencent Cloud together with Riverse Chain (powered by Tencent Cloud) in showcasing their commitment to foster a tech environment in Malaysia, and 'empowering Web3 success' for the country.
The presentation were in line with Malaysia's focus into content creation as both Tencent Cloud & Riverse presented end-to-end infrastructure products with a focus on media SDKs such as a 'metaverse-in-a-box' and CDN solutions that enabled use cases across multiple industries.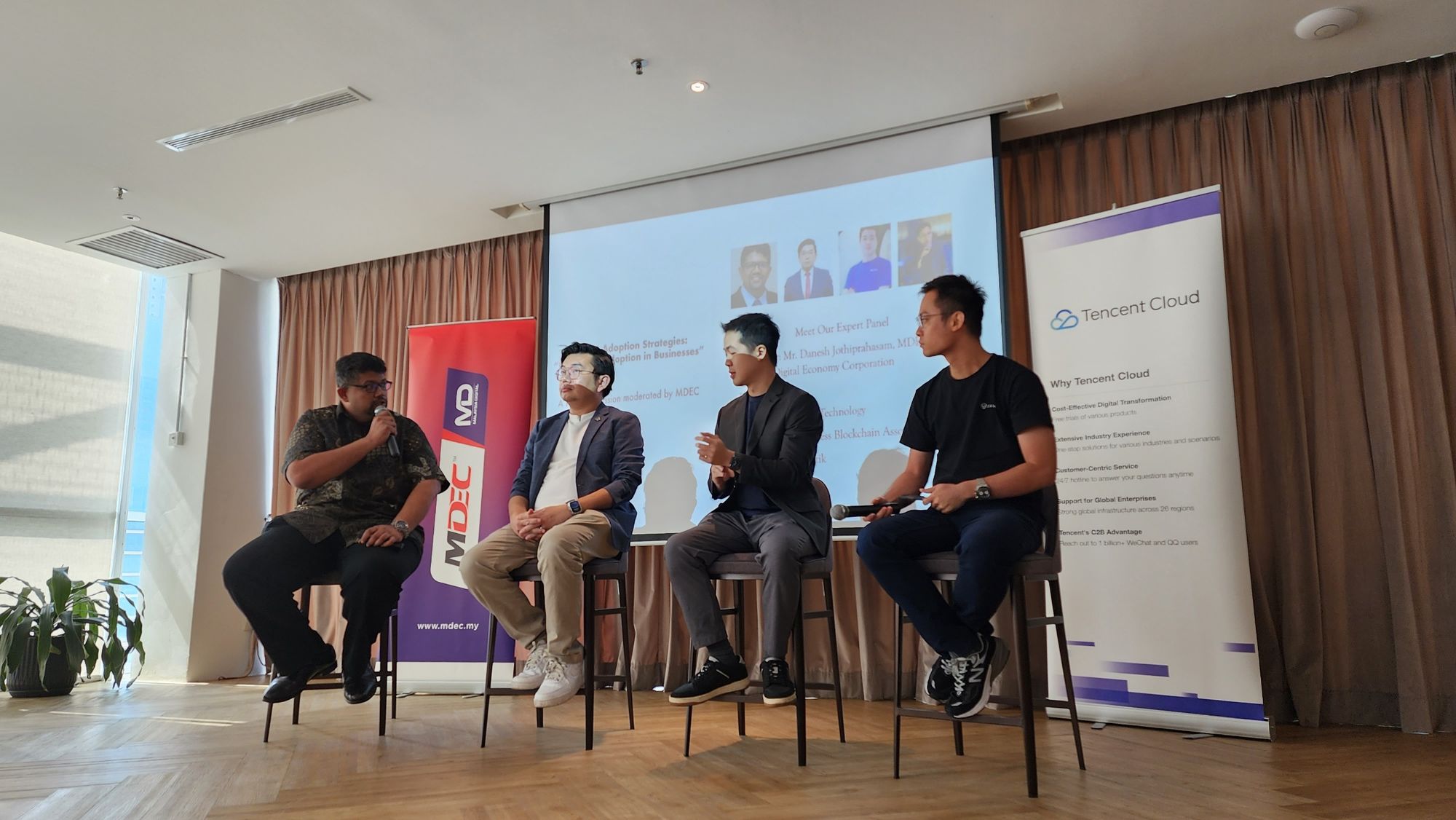 The event ended with a panel discussion with the topic on driving adoption of regular businesses onto blockchains. The takeaways were fairly generic, mentioning that solutions for businesses should offer some level of smart contract pragmatism. But the panel fully agreed that the industry that needed blockchain solutions the most were the supply chain sector and certificate bodies.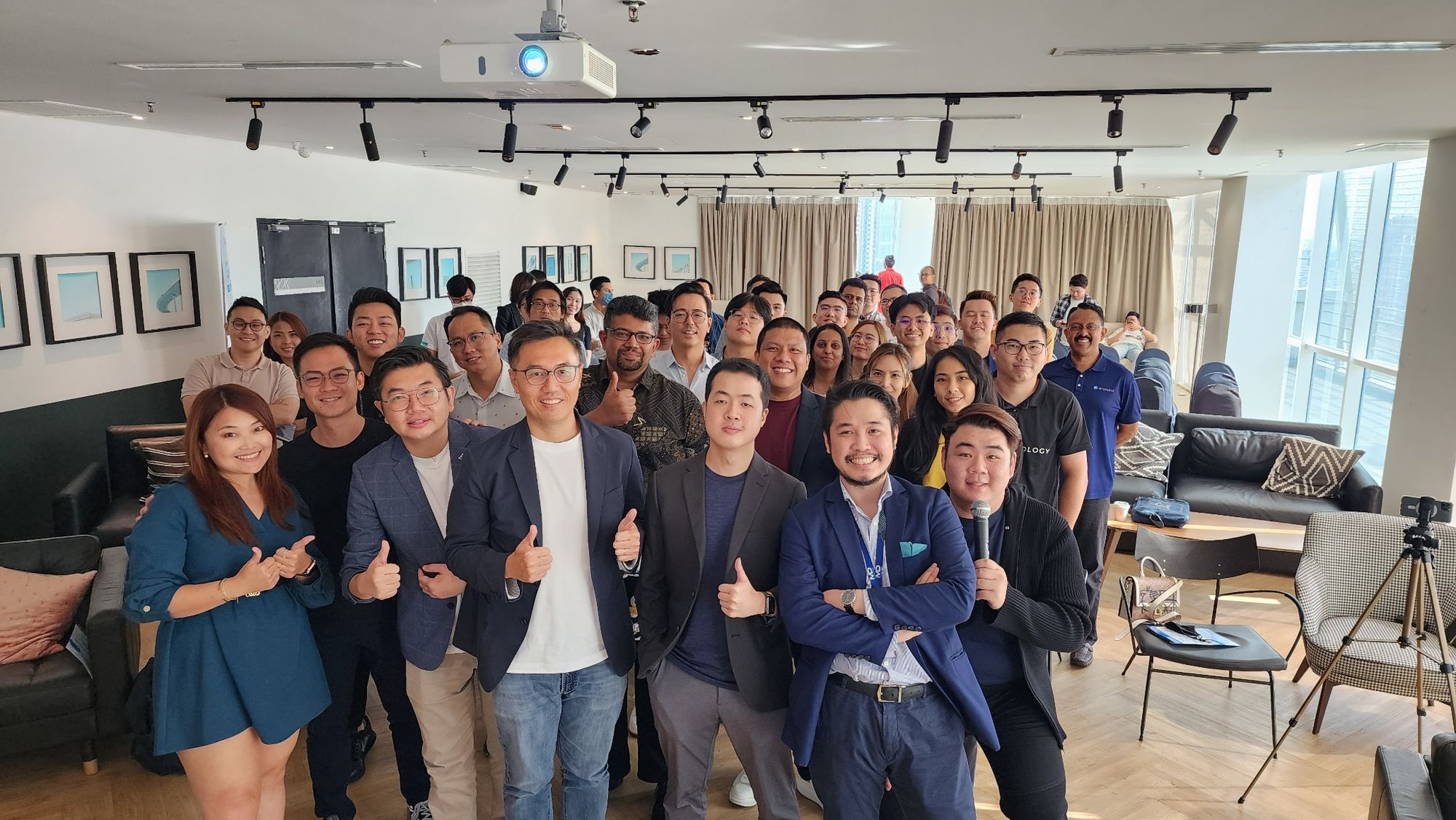 Upcoming Events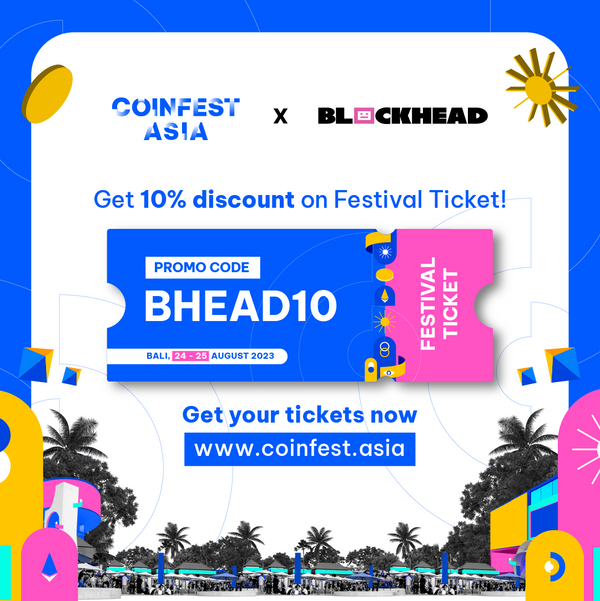 24th August - 25th August, Thursday - Coinfest Asia 2023, Bali.
Use our exclusive promocode BHEAD10 to enjoy a 10% discount on festival tickets. Blockhead is an exclusive media partner for Coinfest Asia 2023.
16th August Wednesday, 2023, 6:30 PM - LBank x Offchain Web3 Connect Kuala Lumpur, Netverk TTDI.
16th August, Wednesday, 2:00 PM - Coinstore's 14th Cryptalk Kuala Lumpur, Malaysia, Common Ground Bukit Bintang
16th August, Wednesday, 7:00 PM - Bybit x Bicara Krypto - Community Meetup, Vida Bukit Ceylon
17th August, Thursday, 7:00 PM - EDNS' Experience the Future of Networking: Web3 Wanderlust Networking Event, Chateau DC Petaling Jaya
17th August, Thursday, 8:30 PM - MYFinT x CoinGecko: Crypto for Beginner, Online
19th August, Saturday, 9:45 AM - ZK Study Group Session 6: Groth16 & Plonk (2), Rojak SS15