Welcome to Blockhead's Daily Digest, your go-to source for staying informed on the dynamic and ever-changing world of cryptocurrency. Whether you're a seasoned investor, blockchain enthusiast, or simply curious about the latest developments, we've got you covered with the most comprehensive news and analysis.
---
At Blockhead, we're big fans of Black Mirror but never did we think we'd be living it. Yesterday, that changed.
Taking one for the team, one brave Blockhead soldier valiantly went down to Worldcoin's orb location in Singapore to scan his iris, selflessly contributing to OpenAI founder Sam Altman's dystopian project.
Having researched the project, this Blockhead cadet's courage was boosted by (solely dependent on) the promise of 25 Worldcoins in return.
"The project offers people about $60 worth of the new Worldcoin (WLD) cryptocurrency in exchange for a digital scan of their eyeballs," a Forbes article from last week stated.
"In addition to the 25 tokens, users get a unique World ID, which proves they are humans–rather than artificial intelligence software."
Whilst the value of one WLD dropped to around $1.80 yesterday, our trooper was still keen to sell his iris for $45 (he had an atas lunch booked later that day).
Sadly, after scanning his iris and proving he was human (glad we cleared that up), he was informed by a Worldcoin representative that he had to previously sign up to claim the 25 WLD. Where exactly he was supposed to sign up still remains a mystery to us. Instead, he was awarded a measly 1 WLD in his World ID account, which unfortunately could not even afford him the transport to his atas lunch.
Blockhead took to the streets in Singapore to get our iris scanned for some Worldcoin and to make sure we weren't robots.

Things didn't go as planned but at least we proved we were humans and got something out of it...or did they get something out of us?

Here's what went down pic.twitter.com/ohLSL7hE05

— Blockhead (@blockhead_co) August 11, 2023
We're not pointing fingers here, but should he have checked with the representative before scanning? Probably. Should Worldcoin make it clear in their media messaging that the 25 WLD is not so easy to claim? Definitely.
Aside from our disgruntled commando selling his soul for a kopi C, there are bigger issues at play with Worldcoin. Argentina is the latest to join the list of countries probing the project.
Specifically, the Argentine Agency for Access to Public Information (AAIP) has launched an investigation into Worldcoin's data collection practices in Argentina. The AAIP requires firms like Worldcoin to register and disclose data processing policies as well as security measures. Worldcoin, which has been scanning people's faces and irises in return for compensation across Argentina, claims compliance with local data protection laws.
Worldcoin's activities were also halted in Kenya last week whilst its office in Nairobi was raided by the police, which seized equipment and records related to data collection. Authorities in Germany, France, and the UK are also currently conducting investigations into Worldcoin's operations.
Ethereum's founder, Vitalik Buterin, also expressed concerns over the project. In a blog post, he questioned the ethics of trading biometric data for potential financial gain and the potential for misuse of such data. Buterin's concerns echo those of many in the crypto community, who worry about the privacy implications of Worldcoin's model.
What Worldcoin plans to do with all the eyeball data remains up for speculation too. Should one private company be behind a global ID system? Can this framework really serve as a cross-border solution? Time will tell, but it'll cost Worldcoin much more than 1 WLD to get the remaining Blockhead eyes.
Elsewhere:
Liquid Binance: Binance Labs has invested $10 million in Helio Protocol to support its transformation into a liquid staking platform. The protocol is currently based on the proof-of-stake network BNB Chain and plans to launch on Ethereum, Arbitrum, and Zksync. "LSDfi protocols have opened up new opportunities for yield-seeking LST holders, and have experienced a rapid increase in TVL over the past few months," said Binance Labs. "By providing additional use cases for liquid staking tokens, LSDfi has the potential to accelerate the growth of liquid staking by incentivizing staking participation towards higher capital efficiency."
Solana Saga Discount: Solana is offering a 40% discount on their flagship Web3 phone, Saga, after launching it less than six months ago. A banner on their website reads, "Get everything Saga has to offer, for a lower price." Upon checkout, the Saga's price has been cut from $1000 to $599. According to reports, sales of the phone have dropped significantly over the past few months. The company said the price cut is "the next step to get wider adoption of mobile web3 and continue to improve the experience for the Solana mobile community." It's still too expensive if you ask us.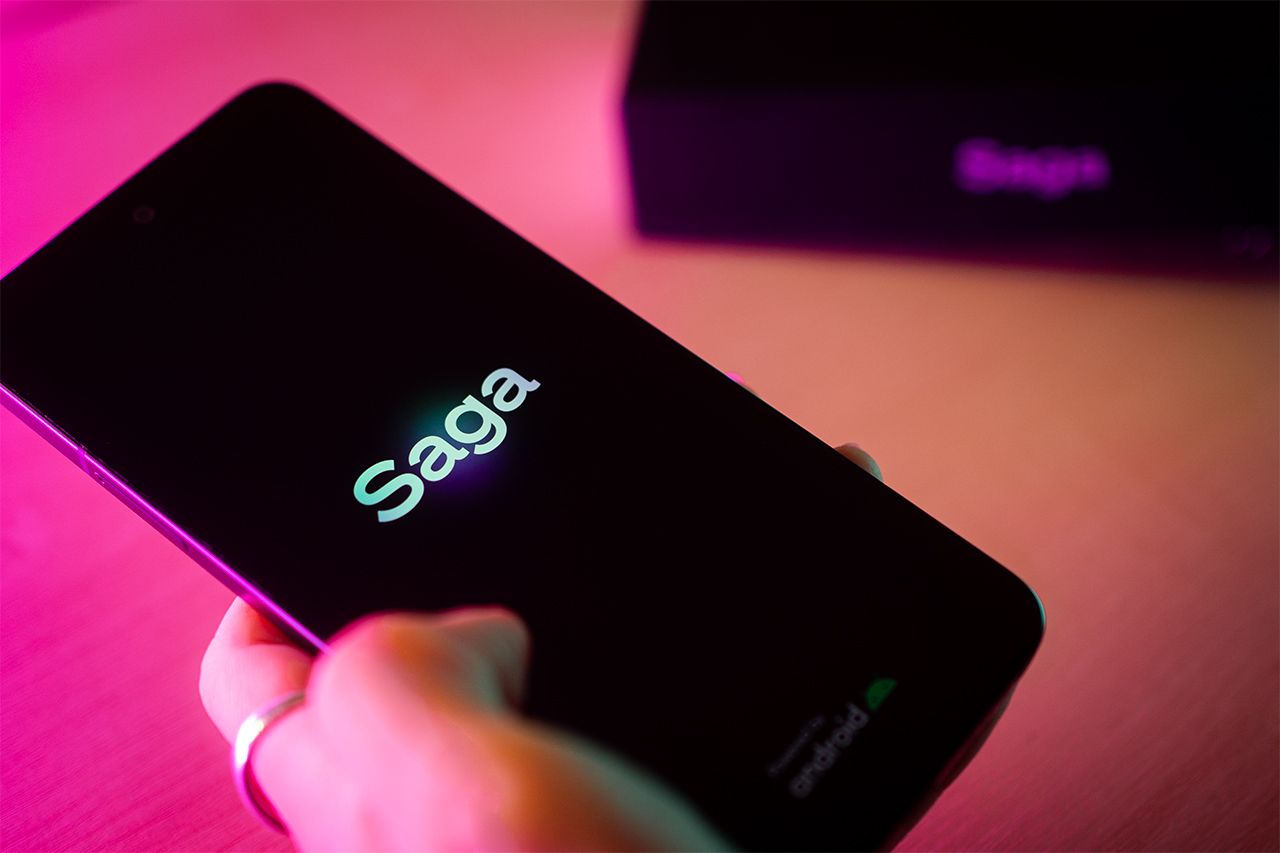 Bittrex Settlement: US crypto exchange Bittrex has agreed to settle charges brought by the SEC for offering unregistered securities to local investors. Bittrex, which was accused of operating as a securities exchange, broker, and clearinghouse without proper registration, will pay a $24 million fine within two months of submitting a liquidation plan. The SEC also alleged that Bittrex instructed crypto issuers to delete statements that their tokens could violate securities laws. Bittrex is not required to admit (or deny) the allegations but it cannot publicly dispute the SEC's allegations.
Circle's Programmable Wallets: Circle has introduced "Programmable Wallets" for developers to integrate Web3 wallets. The wallet-as-a-service platform provides user-friendly blockchain experiences for customers. Developers can use Programmable Wallets to launch their apps on the mainnet and offer Web3 experiences on multiple blockchain networks more efficiently. The beta version of Programmable Wallets is available for developers on Avalanche, Ethereum, and Polygon. Expansion to additional blockchain networks is anticipated towards the end of the year.