Welcome to Blockhead's Daily Digest, your go-to source for staying informed on the dynamic and ever-changing world of cryptocurrency. Whether you're a seasoned investor, blockchain enthusiast, or simply curious about the latest developments, we've got you covered with the most comprehensive news and analysis.
---
Who'd have thought that the crypto world would be as scandalous as Love Island? In yesterday's newsletter, we laid pretty heavily into the drama unfolding at Binance. Little did we know, it was just the tip of the iceberg.
According to Fortune, several senior figures at Binance have bolted from the troubled exchange. General counsel Hon Ng, chief strategy officer Patrick Hillmann and SVP for compliance Steven Christie have all resigned.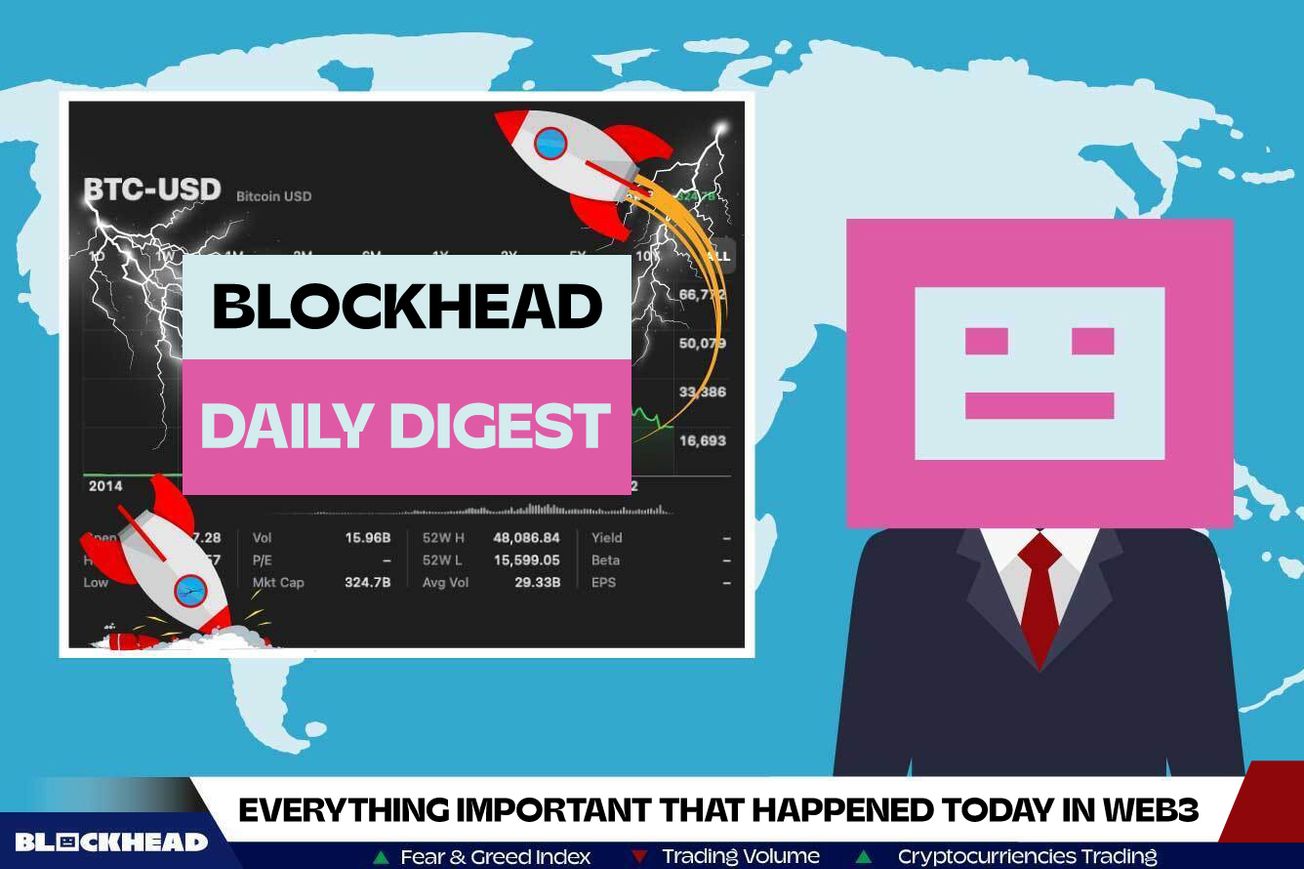 A source at Binance said the executives left the exchange over CEO Changpeng Zhao's response to the ongoing investigation by the Department of Justice. Binance is also facing lawsuits from the SEC and CFTC.
4. More FUD about some departures. Yes, there is turnover (at every company). But the reasons dreamed up by the "news" are completely wrong.

As an organization that has grown from 30 to 8000 people in 6 years, from 0 to the world's largest crypto exchange in less than 5 months…

— CZ 🔶 Binance (@cz_binance) July 6, 2023
Zhao took to Twitter to brush off the news as FUD but perhaps he's just having trouble processing the breakup. As the world's largest crypto exchange, it would be safe to say that no one can really relate to how Binance feels. But when it comes to feelings of abandonment, there's no one more qualified to sympathise than Taylor Swift.
We've known for some time that FTX is among Swift's long list of ex-lovers but new reports are filling in the blank spaces. In a shocking twist, it turns out that Swift was once again the dumpee rather than the dumper.
Back in April, we foolishly (but rather wittily) wrote that Swift said "Thank You, Next" to FTX. We now stand corrected, as Swift reportedly approved a sponsorship deal with FTX. Swift had discussed the $100 million deal, which included potential tour sponsorship, but had the deal cancelled by Sam Bankman-Fried who pulled out after six months of negotiations.
Oh Tay Tay, it's OK, just shake it off. Or, just seek comfort from the anti-hero, Binance.
Elsewhere:
The Federal Bureau of Investigation (FBI) reportedly searched the residence of Jesse Powell, the founder and CEO of Kraken, the second-largest crypto exchange in the US. The search, which took place in March 2023, was related to allegations that Powell had hacked and stalked a non-profit organization, Verge Center for the Arts, which he founded. The FBI and federal prosecutors in California have been investigating Powell since September 2022. However, it's important to note that this investigation is not related to Powell's cryptocurrency business, and no formal charges have been filed yet.
Multichain, a multi-party computation (MPC) bridging network, has reportedly been exploited, leading to significant outflows from its platform. On July 6, approximately $102 million worth of crypto was withdrawn from Multichain's Fantom bridge on the Ethereum side, along with $666,000 from Dogechain and $5 million from Moonriver. "The team is not sure what happened and is currently investigating. It is recommended that all users suspend the use of Multichain services and revoke all contract approvals related to Multichain," Multichain tweeted. It's worth noting that Multichain has been experiencing technical problems over the past few weeks, with their CEO going missing and transactions being delayed.
NFT royalty payments reached a two-year low in June according to a report by Nansen. Royalty payments peaked in April 2022 with creators earning 28,000 ETH in one week. In June 2023, creators only earned 2,000 ETH in its busiest week. The decline comes with the emergence of royalty-optional marketplaces such as Blur, as well as OpenSea's new policies. Blur V2 was also launched this week, introducing a 50% reduction in gas fees for NFT purchases and the introduction of trait bidding. Users can save up to $16 per NFT purchase due to the reduced gas fees. Trait bidding allows users to bid on specific traits rather than just entire collections, and selected collections offer the opportunity to earn valuable trait bidding points.
Have a good weekend ahead and we'll see you Monday. (unless you also subscribe to the Blockhead Business Bulletin, which comes out Sunday)