Ah Monday... Everyone's favourite day of the week. Whilst you were all living it large this weekend, Blockhead was busy keeping up with the ever tireless world of crypto. Here's what you missed, and what to look forward to in the week ahead. As ever, if you're here from a friend, subscribe now.

Today's edition of the daily digest is brought to you by zkLink, a multi-chain trading middleware that is hosting a 72-hour staged rug pull from May 11-14, 2023. The "Dunkirk Test" aims to show users how to recover their assets during a systemwide shutdown and boost confidence in zkLink's system security. Users can join the campaign on Galxe.com and trade on the ZKEX.com testnet using free test tokens until May 10.
---
The cryptocurrency market has long been considered a wild west of unregulated, high-risk investments. The recent investigation into Terraform Labs, a cryptocurrency company co-founded by Do Kwon, highlights the need for accountability and justice for investors who suffer losses due to fraudulent schemes.
Now, the South Korean prosecutor who is leading an investigation into the co-founder of Terraform Labs, Do Kwon, believes that extraditing him to South Korea would be the most efficient way to bring justice to the investors who suffered from the failed TerraUSD and Luna cryptocurrencies, which wiped out around $40 billion from digital currency markets, the Wall Street Journal reported over the weekend.
South Korea is competing with the US to extradite Kwon, who is a South Korean citizen, to face criminal fraud charges and a civil lawsuit by the Securities and Exchange Commission. Kwon is currently detained in Montenegro since March.
If convicted, Kwon would likely face the longest jail term for a financial crime in South Korean history, prosecutor Dan Sung-han said, noting that much of the crime Kwon is accused of occurred in South Korea.
Last week, South Korean prosecutors indicted seven individuals, including Terraform co-founder Daniel Shin, on charges including fraud, violations of capital-markets laws, and regulations around electronic financial transactions and fundraising. The indictments came after about 10 months of investigating individuals involved in Terraform Labs, and the charges pressed cover crimes committed by Kwon as well.
Crypto companies in New York might have to start behaving like banks
This is, if a new bill is passed. As lengthy as its name, the Crypto Regulation, Protection, Transparency, and Oversight Act bill, or CRPTO, proposed by New York Attorney General Letitia James, aims to bring law and order to the cryptocurrency industry by giving her office broad authority to police crypto. James called CRPTO "commonsense measures to protect investors and end the fraud and dysfunction that have become the hallmarks of cryptocurrency."
If passed, it would require crypto companies to reimburse defrauded customers, give the NYAG the power to shut down violators, and force independent public auditing of crypto companies. So, unless crypto's only actual use case is evading regulations, this seems like a good thing.
Philippines police foil crypto love scam ring
Did you hear about the online scammers who were busted in the Philippines? Apparently, the police rescued over a thousand people from several Asian nations who were trafficked into the country and forced to run online scams promoting bogus crypto investments. These workers were trained to entice strangers in the US, Europe, and Canada into buying cryptocurrency or depositing money into bogus bank accounts after establishing fake romantic relationships.
The workers, mostly Vietnamese (389), Chinese (307), Filipinos (171) and Indonesians (143), were were subjected to 18-hour workdays, with salary deductions for interacting with colleagues or taking extended breaks. Sounds like the worst internship ever.
"Satoshi" can't catch a break
Craig Wright, the guy who claims he created Bitcoin but can't seem to provide the right info about $143 million in cryptocurrency, has been called out by a judge for "prima facie evidence" of being contemptuous. Apparently, he refused to give basic info about his spouse and her assets, and tried to keep the info confidential. But the judge wasn't having it and unsealed the form, revealing that Wright's alias is "Satoshi Nakomoto" and that his assets have been transferred to others.
Wright and his lawyers have until May 18th to explain themselves, and a hearing on July 6th will determine if he gets hit with fines of $250,000 per day. Meanwhile, in other news, Wright still claims he's Satoshi and people still aren't buying it.
When you bought Pepe for the memes but it's actually making you rich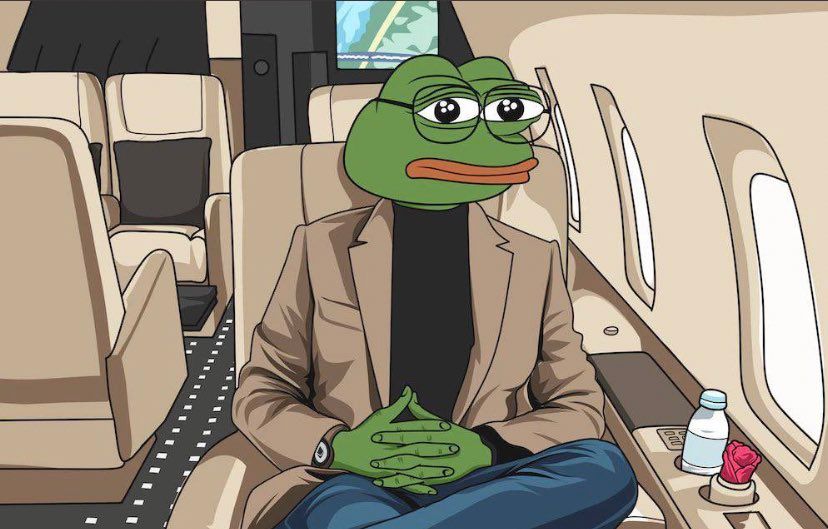 On that note, $PEPE is now the 46th largest token by market cap, according to CoinMarketCap. Pepe's trading volume has exceeded $2.7 billion in the past 24 hours, with the largest trading volume coming from OKX. And it's not just spot trading, Pepe's future trading volume is mainly concentrated on Binance –  US$1.4 billion in 24 hours, second only to BTC and ETH.
So, what's driving this rise in Pepe's value? Well, it's not utility or innovation, that's for sure. Pepe, like many other meme coins, is all about the laughs and the speculation. But that hasn't stopped it from attracting a lot of attention from traders looking for a good time. If you're thinking of investing in Pepe, or any other meme coin for that matter, just remember to do your research, keep your expectations in check, and most importantly, hodl on for dear life.
Upcoming events
AMA on security and privacy in DeFi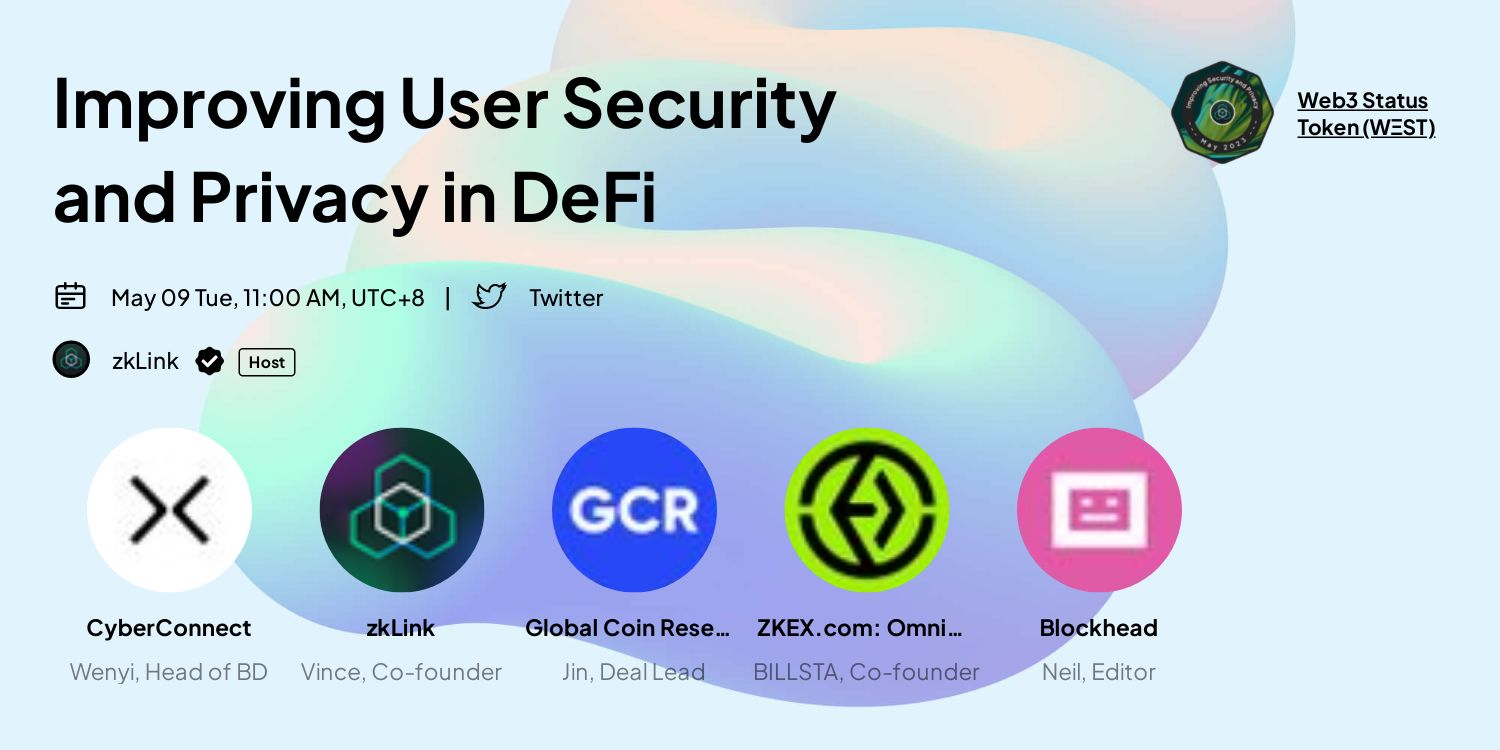 We're participating in a fun Twitter Spaces AMA on Tuesday, 9 May at 11am (UTC+8), on the state of security and privacy in DeFi with our close frens CyberConnect, Global Coin Research, ZKEX and zkLink.
RSVP: https://t.co/fnOPQDBK4R
Elsewhere
Tuesday, 9 May: Create your own music NFTs by Singapore Web3 Codecamp
Wednesday, 10 May: Blockchain in Europe by Hyperledger
Thursday, 11 May: Introduction to Moonbeam by Polkadot Singapore
Thursday, 11 May: Singapore Web3 Blockchain community meetup by Metacamp
Friday, 12 May: Introduction to blockchain, by Klaytn
That's all for today. If you're not subscribed to our newsletters, please do so for access to member-only articles and more.