Table of Contents
"I started doing OnlyFans for an extra income…well, and also because I like to post thirst traps," Singaporean OnlyFans star Lucytoday smirks. "Now, I earn more from that than from my day job."
Collected but enthusiastic, Lucy takes me through her journey going from a regular "OL" (office lady), as she calls herself, to building a second career as an OnlyFans star by night. OL to OF, if you may.
When the 33-year-old tells me her age, she promises that she is not lying about it. "I don't give a fake age as everyone else does," she laughs. "But mostly because I didn't realise it was a thing. Most others do."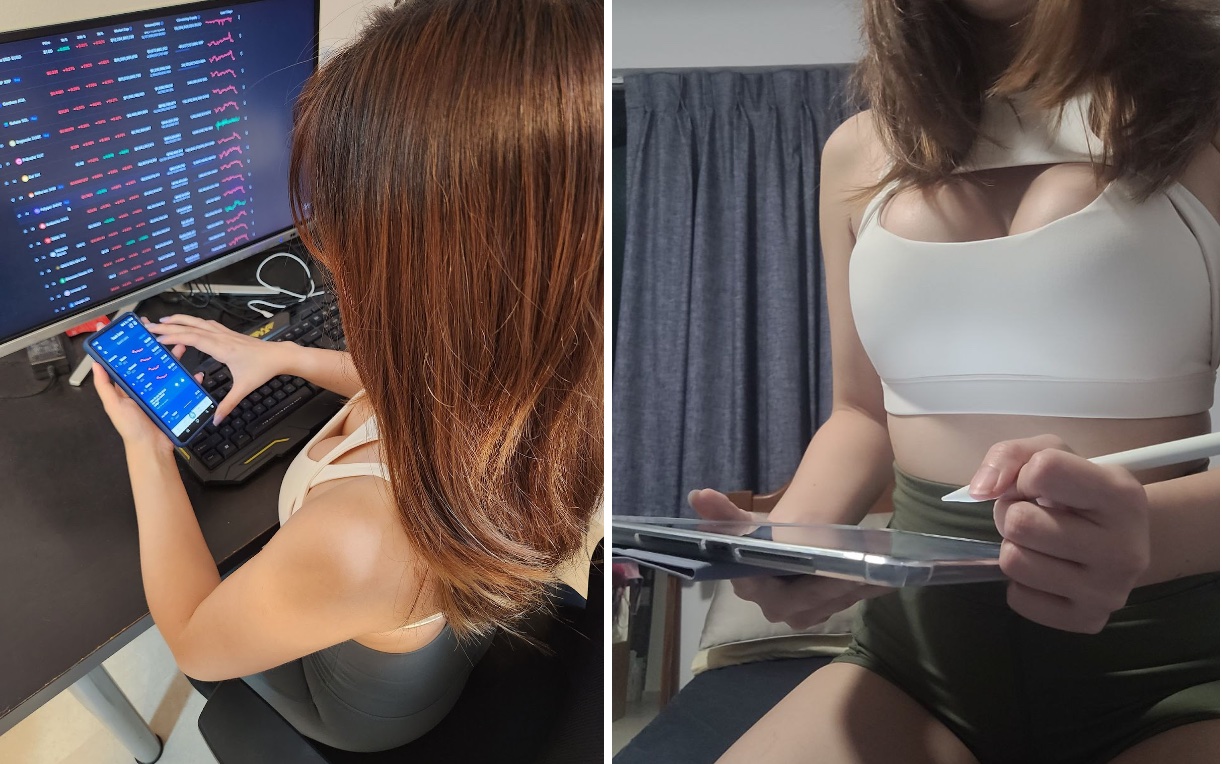 It only took Lucy a year to exceed the income she earned from her job in the finance industry with OnlyFans content. But despite the lucrative earnings, getting ahold of the money from her online hustle is a lot more complicated than it seems.
Lucy tells me that a few years ago, OnlyFans creators were able to get their income deposited directly into their bank account. But in the last few years, it has become much more complex—especially for creators based outside the US.
"Now, we have to go through a payment gateway called Paxum, which has high transfer fees and conversion rates," Lucy explains. "So we're charged when the money goes from OnlyFans to Paxum, and then when it goes from Paxum to our account."
"On top of that, they have terrible conversion rates for US dollars to Singapore dollars, meaning we lose out again. For substantial earnings like ours, the cut they take is big."
The only alternative to this expensive process is getting the earning amount credited directly into your credit card. "But the downside is that you cannot actually get any cold hard cash or invest the money," Lucy says. "It doesn't make sense to me that I can't use my earnings how I want to."
While this already seems like quite the hurdle, Lucy remarks that it barely scratches the surface of online entertainers' issues with receiving their incomes. Another common challenge is chargebacks—when a payment processor takes back money that has already been paid out. This happens when, for example, an individual who bought OnlyFans content tells their bank it was a fraudulent transaction.
"So that is considered lost income," Lucy explains. "There is nothing you can do to prevent that."
The Financial Exclusion of Sex Workers
OnlyFans creators like Lucy aren't the only ones struggling with financial systems; this is an issue faced by the entire adult entertainment industry.
In 2020, Visa and Mastercard cut ties with PornHub, impacting the masses of sex workers who make a living through the platform. PayPal and Stripe, two other major payment processors, also do not allow business from anyone in the adult industry.
To protect herself from an increasingly hostile financial environment, Lucy has started looking into diversifying the payment methods she uses. So far, cryptocurrencies have presented itself as one of the most promising alternatives.
"I didn't know how to use crypto, so I started with just staking and earning and didn't speculate much," she explains. "I just threw in a nominal sum of money and was staking it on a platform called PancakeSwap because the bunnies were cute."
Since then, Lucy has started accepting payments from her clients in cryptocurrencies. She has even received USDT and Ethereum for her work.
Similarly, professional dominatrix Eva Oh is exploring crypto payments after facing multiple struggles with payment processors.
"As sex workers, crypto is a viable alternative because…" she stops to collect her words before continuing.
"What happened to my payment processor who accepted MasterCard and Visa about two years ago? They didn't pay me for about a year and then declared bankruptcy. My entire earnings for one year were taken."
Crypto is a way for us to assert our power and earning potentialEva Oh
"Crypto is a way for us to assert our power and earning potential," she continues. "There are just so many limitations on the financial products sex workers have available to them online. It's structural violence against sex workers, and excludes us from earning a living."
Security, Anonymity, and Domination
"I once sat across from someone who had a few million in his crypto wallet, and I said to them, why don't you transfer it all to me, and I'll transfer it right back?" Eva recounts eagerly.
This plays into Eva's style of lifestyle domination – she has "slaves" she lives with, who build her houses, handle her social media, do her makeup, and so on. Essentially, Eva will often date the clients she takes on, but when they are together, it's within the slave-dom dynamic.
She also toys around with a degree of financial domination. All her submissives are board members or CEOs – often, she asks for more equity in their companies than they have so they feel like they are working for her daily.
Crypto now adds a new realm for her to play with, although it seems her clients aren't quite ready yet.
"They couldn't do it," Eva says. "It says a lot about how much they trusted me, but I think it would have been fun to have someone hold millions of your dollars for a moment."
Beyond being a fun element to incorporate into play sessions, cryptocurrencies bring tangible benefits, mainly in the realms of anonymity and security.
For example, one of Lucy's primary motivations for utilising crypto is to offer a more anonymous mode of payment for clients who ask for discretion. Lucy also likes that there is no risk of chargebacks with crypto – once the payment has been received, the sender can't reverse it.
A Thorny Solution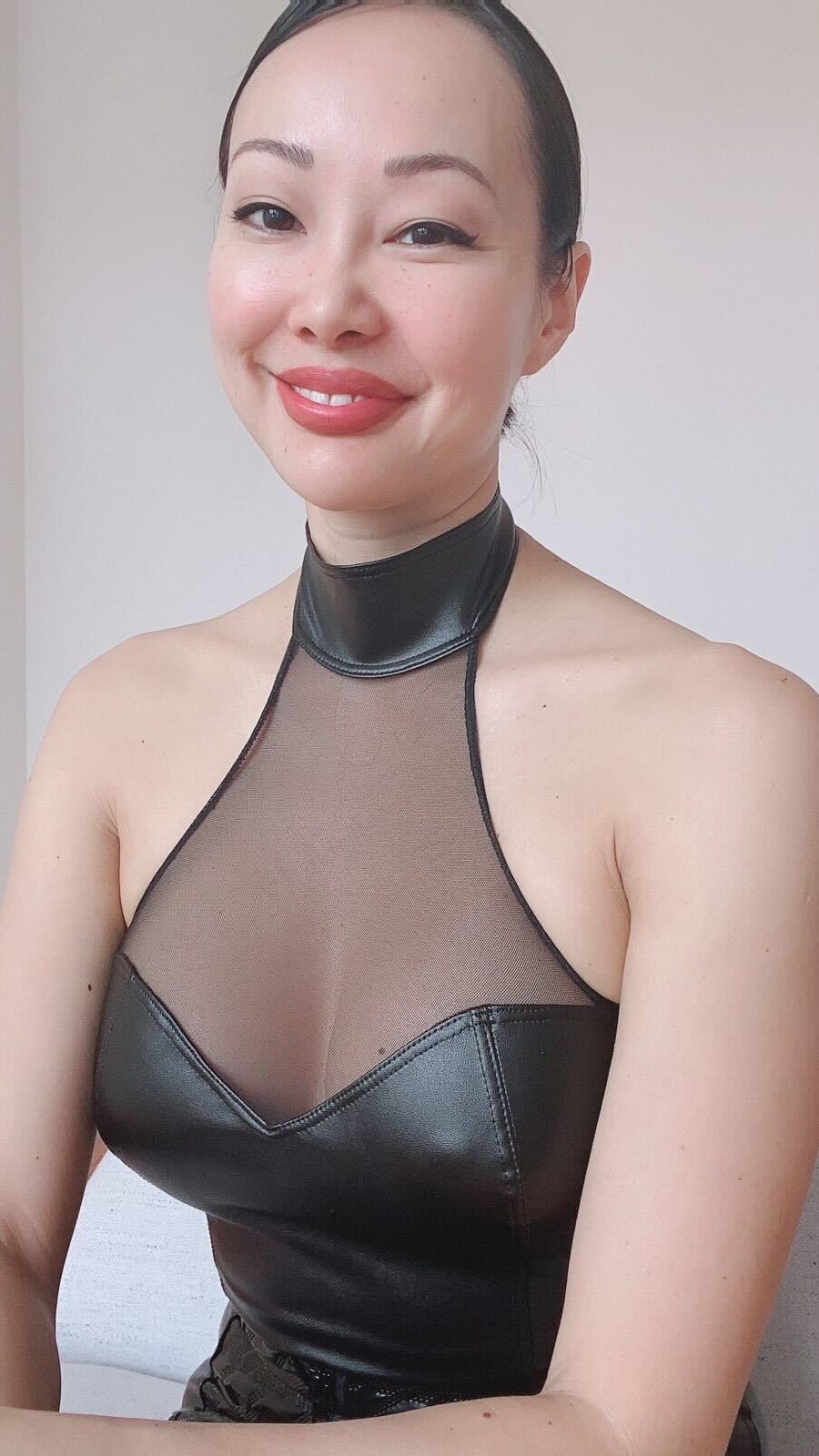 Thus far, Eva's journey with cryptocurrencies over the past few years has been smooth sailing. She tells me that she keeps what she gets in her crypto wallet and doesn't cash it out – except when coin values reach extreme heights, as seen during the first year of pandemic.
"Even now that the market is down, I have still doubled what I initially invested in Bitcoin," she shares.
Still, not all of Eva's investment pays such handsome dividends. She's had coins that tanked entirely. One of these was given to her by a slave who worked in the Web3 space and backed the coin's creation.
"At the time, I felt confident in my earnings, so I thought why not, and treated it as a trial run. But the currency pretty much tanked. That is the risk you run and why I don't use it as a major form of payment. It's more of an add-on for my portfolio here and there."
This is where one of the most significant drawbacks of cryptocurrencies comes in—the environment is still too volatile for most individuals who aren't experts in the field.
There have also been countless projects that have tried making coins for the adult industry specifically, from Sexcoin to Bigboobscoin. Many of these have gone quiet since their creation, resulting in both entertainers and clients becoming sceptical of new projects in the space.
At the same time, entrepreneurs in the web3 space are continuously working to make adult entertainment models on the blockchain that are more stable and secure.
Adult entertainment platforms like WetSpace, which describes itself as "a crypto based platform providing the reliability of payment processing for creators and the anonymity that is often desired by fans," don't require users to buy specific coins for their site.
Instead, fans can pay with most stablecoins pegged to the US dollar like USDT and USDC. This protects both consumers and entertainers from excessively volatile currencies.
Why Isn't Crypto Being Mass Adopted Yet?
Sherry, a street-based sex worker for a decade, and researcher at Project X tells me that most sex workers in Singapore still use PayNow for payments. Project X is an organisation that advocates for sex worker rights.
Sherry went on to add that cash is also commonly used, but where possible, workers will often still ask for a downpayment to be made on PayNow first. "For us, having the money first adds an element of security," she says.
The issue with PayNow, however, is that it reveals a lot about an individual's identity, like full names and phone numbers. This is an issue for clients who would rather pay anonymously, but even more so for sex workers who want their identity protected.
Sherry recounts how there have been instances in which clients would take the phone numbers and names of sex workers via PayNow, and share this information with their friends.
Because of this, some of her colleagues ask their clients to transfer funds via PayNow to Sherry. She then has to withdraw the cash for them – a tedious and time-consuming process.
Crypto, Sherry admits, would resolve a lot of these issues. But she doesn't think most street-based sex workers, or their clients, are ready to use it.
"It's a lot of trouble to download the app and then ask the clients to do the same," she explains. "PayNow is already there, and we all know how to use it, so it just makes it easier. Maybe when more people use crypto, we will use it too."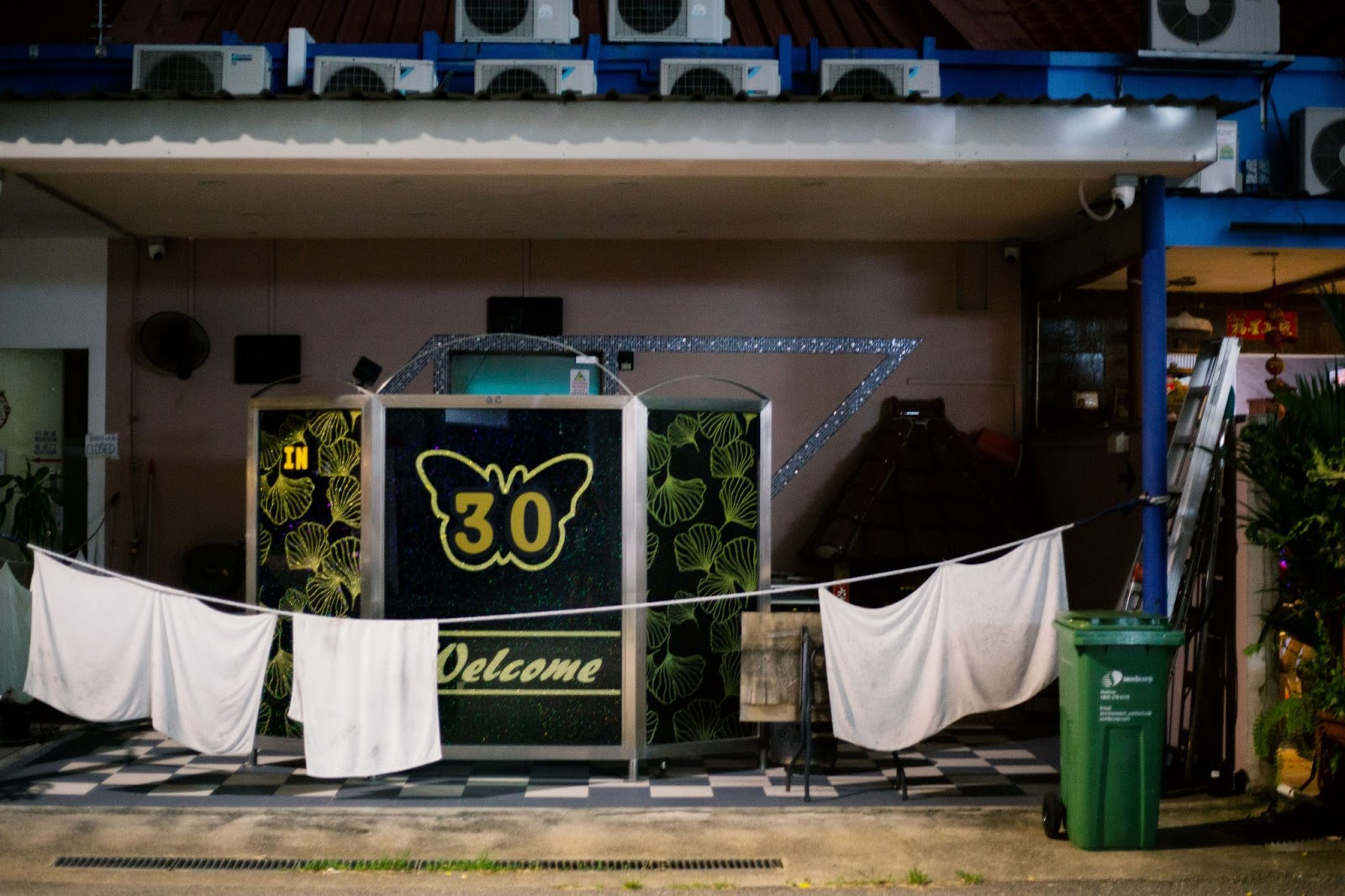 While street-based workers are less exposed to digital currencies, they won't be forever. Last year, Sherry told me that Geylang, the infamous red-light district in Singapore, was dead.
"It's already over," she said, walking down the streets of the old lorongs she worked at.
Since then, Sherry and many other previous Geylang workers have moved their business almost entirely online. Engaging with clients digitally, she believes, could pave the way for her to use crypto in the future.
Financial Literacy
For Eva and Lucy, who have always had a significant presence online, transitioning to alternate modes of payment like cryptocurrencies is more manageable.
But even then, "I don't see it as a near-future solution for me now," Eva admits. Blockchain technology hasn't evolved to the point of making it possible for anyone to transition over completely.
"It's more of a little investment fund I have and play in. Most cryptocurrencies are unstable, so I don't feel secure enough to integrate them entirely when I'm already in a non-stable position because of what I do for work."
There is also the issue of adaptability – both Eva and Lucy have university educations and experience working in corporate jobs, which makes it easier for them to understand the often complex intricacies of cryptocurrencies and their exchanges.
"A lot of sex workers do not have white-collar backgrounds. Still, they have immediate costs such as rent that can only be paid in cash or bank transfer," Eva shares.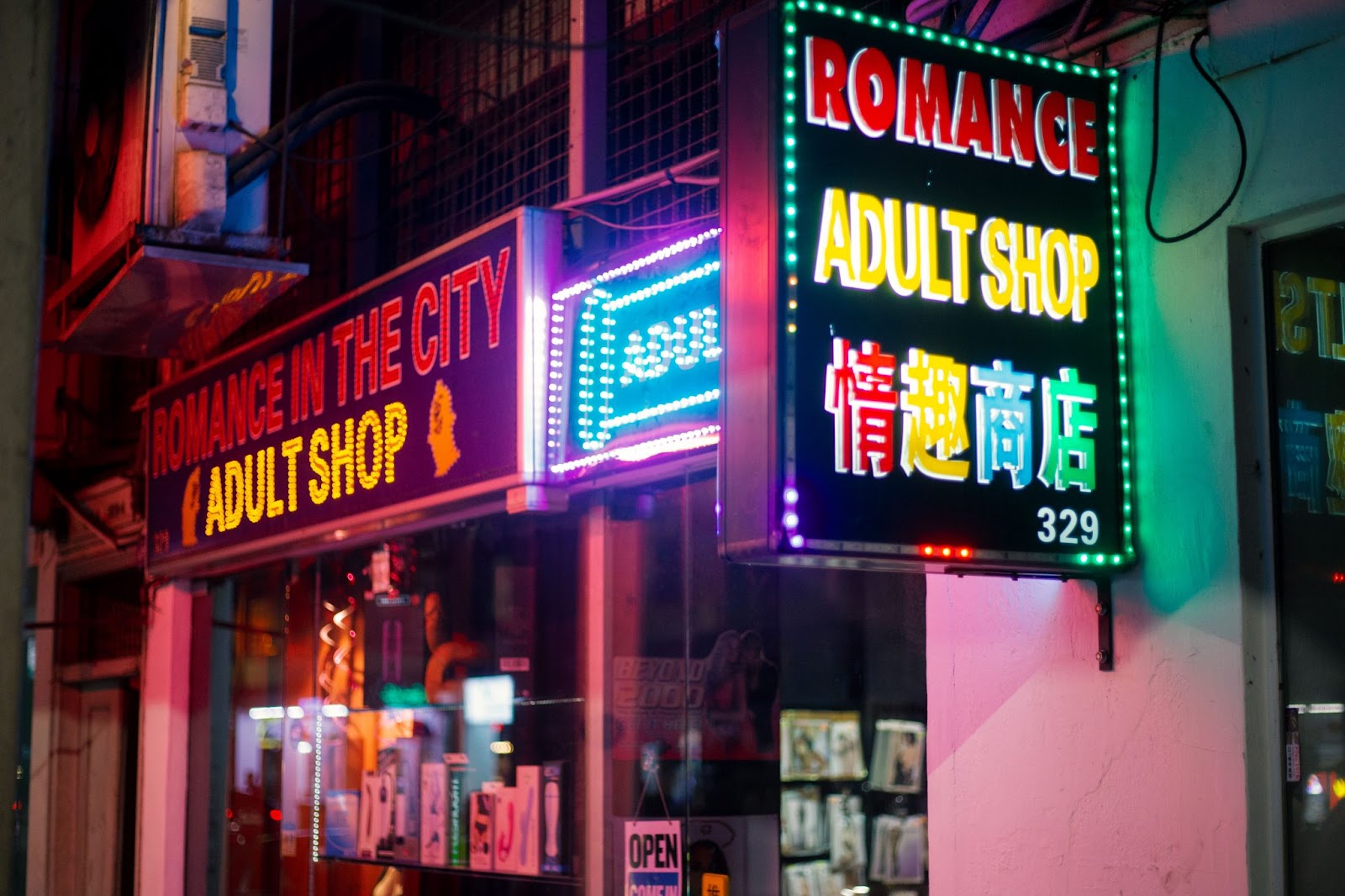 Disrupting the System, or Gradual Change?
While for many, the appeal of cryptocurrencies is their lack of regulation, Eva says more regulation is needed for crypto to flourish as an alternate payment method in the adult entertainment and sex work industries.
"As much as it sounds like we don't want it to be regulated, the more it is moderated, the easier it would be for clients to adopt it. We can then also easily pay for our basic needs using it," she says.
With more regulation, the crypto market could become more stable and safe, resulting in greater confidence in using them. It could also lead to more initiatives that help make cryptocurrencies more user-friendly for the wider population and possibly even be integrated with current, more traditional financial systems.
For now, however, crypto is not likely to become mainstream in the industry yet. It does, however, pose as a safety net. If more mainstream payment institutions turn their back on sex workers, there is one alternative they know that, by design, will not do the same. Eventually, it may be the one place they can turn to for true financial equality as workers in a volatile and unregulated industry.