Table of Contents
When BAYC's founders were doxxed, there was a huge uproar from the community. But yet, doxxing brings a level of credibility to NFT projects, which is crucial according to one NFT gallery owner.
Vinson Keefe owns and runs New World Carnival, located on the third floor of 313 Somerset in Singapore. While New World Carnival mainly operates as a VR gaming hub and co-work space, Keefe has allocated a significant proportion of the store's floor space to his NFT gallery.
Blockhead ventured down to Orchard Road to check out the NFT gallery and learn more about his vision for the space.
Vinson's NFT Journey
Keefe has been in the crypto space since 2017 but was only exposed to NFTs as recently as a eight months ago. "But even then, I wasn't interested," Keefe admitted. "Back then, one BAYC was worth US$100,000. I felt it was nonsense so I promised myself not to get into any NFTs."
Back then, one BAYC was worth US$100,000. I felt it was nonsense so I promised myself not to get into any NFTs.
However, when his close friends began buying BAYCs, they convinced him that NFTs were a good investment. Keefe then bought his first BAYC and experienced his first flip.
"After I bought my BAYC for 102 ETH, the floor price rose to 112 ETH. It wasn't much but I managed to flip it. That's when I realised that you really can make money from NFTS, not just crypto," Keefe explained.
"I then got involved in more NFT projects, even rugpulls," Keefe said with a laugh. "I learned a lot from those projects. Then I got into blue-chip NFTs such as Azuki, Haiju Kings, CyberKongz and Clonex. That's when I went in hard and got in addicted!"
New World Carnival
New World Carnival's main purpose is housing an entertainment hub, offering a range of arcade and board games.
Reflecting on why he introduced VR to the space, Keefe said "during the pandemic, I wanted to bring some recreational activity to Singapore. I first tried VR in Australia and had a really amazing experience thanks to its zero latency."
"Singapore didn't have VR back then so I wanted to start one, but I didn't expect the pandemic to worsen, so we suffered quite a bit."
New World NFT Gallery
Keefe installed the NFT gallery at New World Carnival on 5 March 2022 after lengthy suffering from the pandemic.
"In December [2021], NFTs were really hot, so I decided to follow the trend and decided to convert 3,000 square feet of space into an NFT gallery," Keefe said.
His vision for the space serves two purposes: to spread awareness about NFTs and "boost confidence among NFT project creators and investors."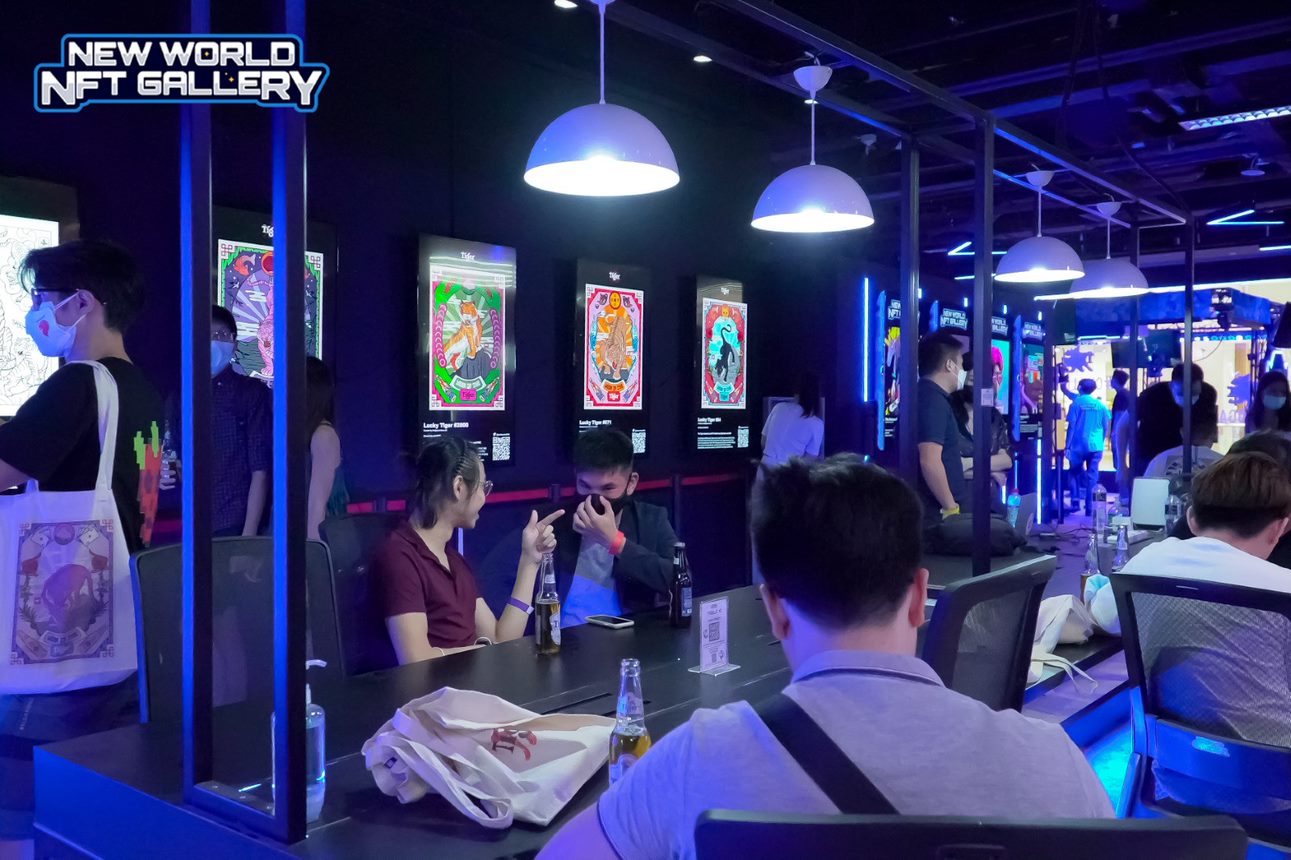 In order to achieve this, Keefe plans to work with different project creators to doxx them. "We want to doxx them to the public and let them share their short and long term vision."
For Keefe, doxxing "eliminates those who have bad intentions" or those "want to rug pull." Keefe regards revealing the identity of project leaders as a "win-win to boost credibility and legitimacy."
Community collaboration
Keefe also plans to use the space for collaborations with NFT projects. "We can organise giveaways and gather communities for the projects," Keefe explains.
"We want different communities from different projects to get to know each other. The Web3 space is not that big so we want to try our best to be as closely knit as possible."
Each week, Keefe hosts an in-person meet at New World Carnival for NFT holders from specific projects. So far, his community roster includes BAYC, Azuki, CloneX and more.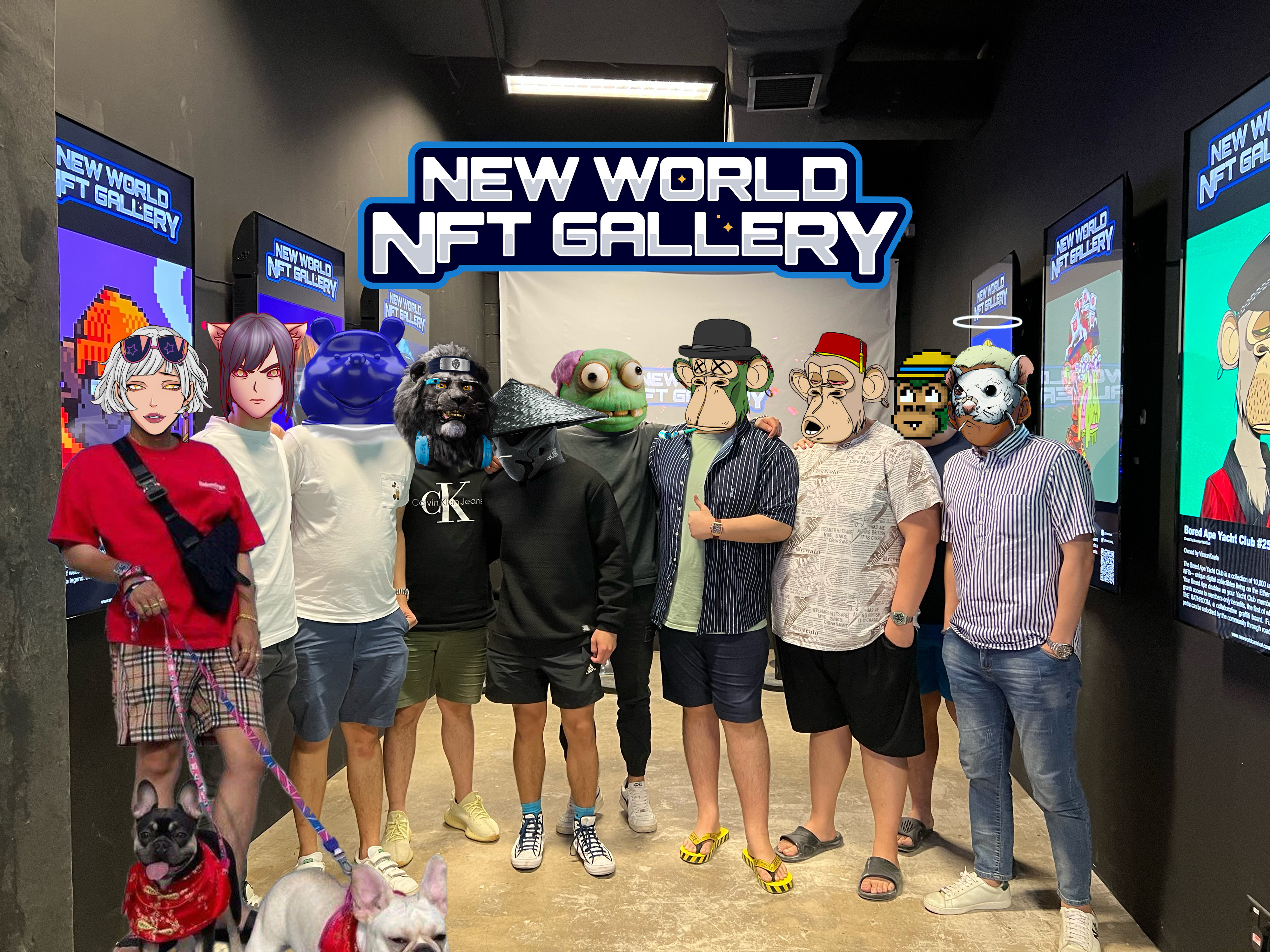 "Once a week we host a group of blue-chip NFT projects in Singapore," Keefe said. "The final goal is to post all the blue chip holders in Singapore in one day as well as a few alphas and OGs. They can share their knowledge and even host AMAs."
"The aim is to create a bond between all the bule chip holders in Singapore," Keefe stated.
Start them young
Keefe also has a range of board games at New World Carnival for children who are too young for VR or for those who simply prefer old school games.
"The board games balance out the customers who may not be keen in VR," Keefe explained. "Also the VR headset is only one size for now and the kid has to be at least five years old. The board games allow these kids to play whilst their older family members want to try VR."
By positioning the NFT gallery adjacent to the board game area, Keefe also hopes to attract the younger crowd's curiosity.
---
New World Carnival is located at 313 Orchard Rd, #03-31, 313@Somerset 238895. To keep up to date with Keefe and New World Carnival, follow their respective Twitter accounts here and here.