Table of Contents
Singaporean artist Shavonne Wong is an award-winning fashion photographer turned NFT artist. Over the span of her 10 year photography career, Wong has built an international portfolio with shoots from  London, New York, Israel, Hong Kong, Philippines and Indonesia.
Scoring accolades including a place in the 2020 Forbes 30 under 30 Asia list, as well as a returning guest photographer position on Asia's Next Top Model, Wong has established quite the reputation in the industry.
However, Wong has since put her photography legacy to the side and has shifted her focus towards NFT art. Thus far, Wong has also achieved profound success in the NFT field; even film and TV star Idris Elba purchased one of her pieces.
Blockhead sat down with Wong to learn more about her journey and her views on the NFT industry's ever-changing landscape.
"COVID Stole My Thunder"
Wong's pivot towards NFTs was initially triggered by the COVID pandemic. "At the end of 2019 I was at the peak of my career, but COVID stole my thunder," she explained. "Everything fell apart. I was stuck at home, I played games for two months, and then I realised that [the pandemic] was not going away."
Everything fell apart. I was stuck at home, I played games for two months, and then I realised that [the pandemic] was not going away.
In an effort to do something "a little bit more productive with [her] life", Wong ventured into 3D visuals. "If I couldn't use real models, I'll just create my own," she said. "I spent the whole of 2020 just trying to figure it out. My personality is very addictive, and very stubborn – so I will just do something and do it every single day until I can get it done, watching way more tutorials I thought I would ever have to in my life!"
"It was a very frustrating journey but it was fun," Wong recalled. The photographer, whose work was previously featured on the cover of Vogue, enjoyed creating work that wasn't tailored for clients but for her ownself.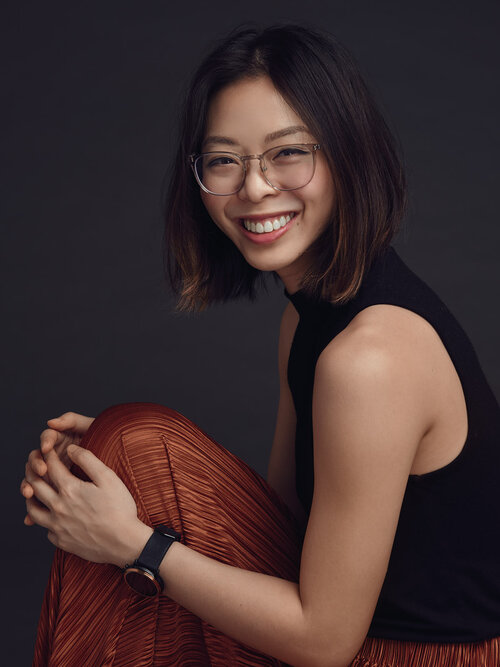 In early 2020, her husband introduced her to NFTs. "I thought it was kind of cool – selling your art with crypto – so I thought let's just see how this goes," Wong explained. When Wong began minting her 3D art as NFTs, her work was warmly welcomed by the community. "The community brought encouragement to go further with it, so I just started doing all this NFT work – building a community, establishing my name in the space, and growing from there."
"There was a limit to what I can do in Singapore"
As a born and bred Singaporean, Wong's career has been concentrated in the Little Red Dot. However, the city-state's compact size, combined with Wong's ambitious nature, has resulted in the veteran photographer feeling restricted by her hometown.
"I've photographed everywhere in Singapore already and we don't exactly have beautiful landscapes like cliffs overlooking the sea. And then there's the weather and lighting," she explained. "Even in photography, I've always felt like there was a limit to what I can do in Singapore."
For Wong, 3D art enables her to unlock her full creative potential, which Singapore was unable to provide. "What I enjoy coming to 3D art is that there's so much more experimentation and exploration I can do, instead of doing the same thing for 10 years. In 3D art it doesn't matter what the scene is, I can just create one. It doesn't matter whether I can find the right model, I can just create her."
"There's a lot of things that are now suddenly under my control, which is really, really cool. And this allowed me to really push the boundaries of what I can create."
Love is Love, Singapore is Singapore
Wong's NFT project Love Is Love is an NFT project that's purely about art. According to its OpenSea page, Love is Love is "not a 10k project, it is not a pfp project. This is a journey into an art gallery where you get to pick what is displayed on the walls. No roadmap. No utility. Just art."
"I love my country but I always say that Singapore is both very forward thinking and very backward," Wong said about the inspiration for her project. "We have all this beautiful technology, we have all these skyscrapers, we have all this tech, but our laws are not exactly the most modern, they are not the most accepting."
I love my country but I always say that Singapore is both very forward thinking and very backward.
"For this project, the idea is that love is the source, but if I had done this project for Singapore, I would assume that it would have been very hard to find a good target audience just because Singapore is not pro LGBT," Wong said.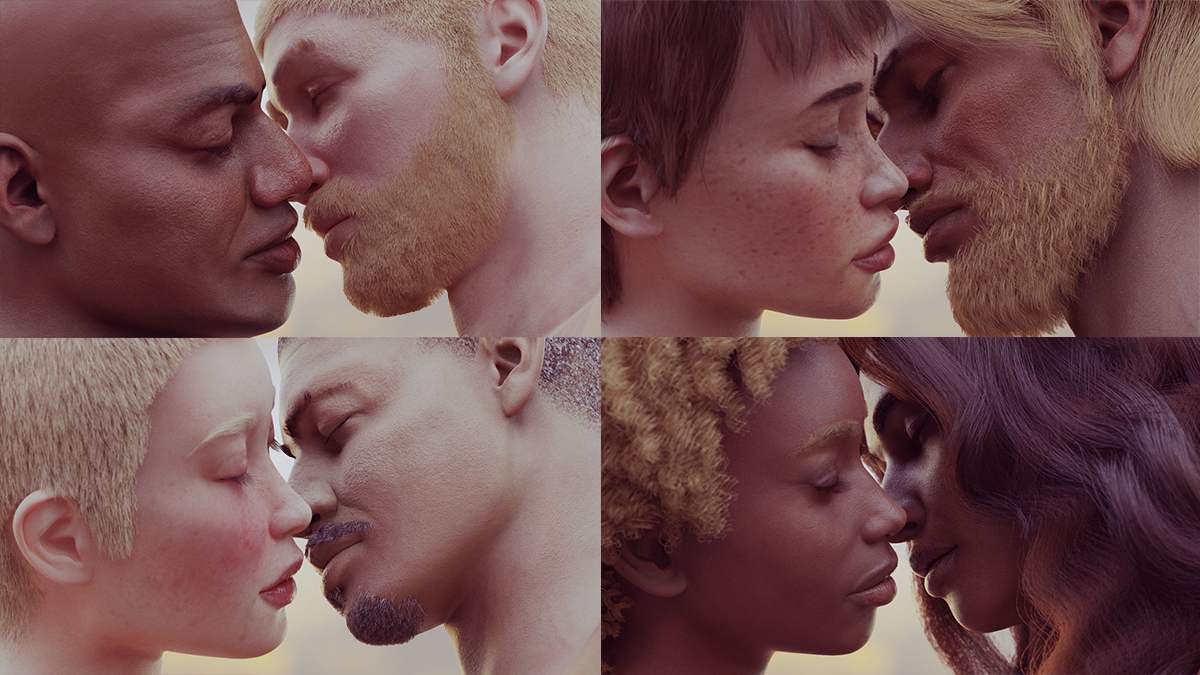 "Now, instead, [NFTs] allowed me to really push the boundaries. I don't really have to worry about who is looking at this because now it's global. So there is a bigger chance of like, more people connecting with me, more people liking it, or people wanting to be part of it."
More Than PFPs
There's a common (mis)perception that NFTs are simply profile pictures. With BAYC becoming synonymous with "NFT", it's unsurprising that art isn't the first thing people think of when picturing NFTs. Nonetheless, as an artist Wong isn't deterred by this perception, however wrong it may be.
"I'm personally okay with it," Wong said. "Because to me, it's just I am very thankful and very grateful that art was what was first that boomed in the NFT space. And this has allowed me to do a lot of things that I previously was not able to do."
"But the technology was never exclusively made for art," she explains. "So I am not surprised that people have found different ways to use the technology to do memberships and other utility because honestly it probably uses technology better than art does."
"As an artist, it's just being able to say I live in this ecosystem where another group lives in and I think it's totally okay," she continued. "This is just how ecosystems grow and expand, bringing all these different factors together. Music is coming in, fashion is coming, and we just need for people to pay more attention to NFTs to become more mainstream – that way it benefits all of us."
"I feel like it's very much of the mindset from a lot of artists that think 'oh no this is mine and nobody can take it', but it was never built for you," Wong bluntly stated. "You should just be grateful that you were there at the start of the pie and that the pie was available to you."
Celebrity Collectors
Shortly after her NFT debut, Wong was surprised to learn that The Wire star Idris Elba had purchased one of her NFTs. Not only had the Hollywood legend bought Wong's NFT but he filmed himself doing it too. Walking us through the surreal journey, Wong explained that it all began from a hunger to market herself.
From her decade-long career in fashion photography as a freelancer, Wong learned that "people cannot hire you if they don't know you exist." Taking this into 3D art/NFT world, Wong wanted to bring her all of insight aboard. "I'm more of a realist, I understand that this is how the world works and how everything's based on social proof," she said.
I'm more of a realist, I understand that this is how the world works and how everything's based on social proof
"So very early on, I would send OpenSea many, many, many DMs asking for features," she recalled. "Eventually they gave me an email address to contact, and I sent many, many, many emails. Eventually they gave me one. Basically I annoyed them until they gave me a feature."
"When Idris Elba bought my art, it was featured on the front page of OpenSea – I assume that's how he found me. It's one of those crazy things that happen in the space! Having celebrities buy your art or follow you is not normal at all, but in the space somehow it is."
Funnily enough, Wong wasn't aware that Elba had even bought her art until 10 hours after he posted about it. "[Elba] didn't post straight on Twitter where all the NFT activity happens. He posted it on TikTok and his Instagram story – I think most of the NFT community isn't looking at those yet. The biggest thing that ever happened in my life and I could have just not known!"
Discord Disconnect
Discord has become the primative tool for minting NFT projects and galvanising communities. However, Wong has never been a big fan of the platform. "Personally at the start I never wanted to I have a discord. I just felt like it would be another thing that would pull me away from the art to spend time on," she said. "And also people can come in with the expectations. That I wasn't fully interested in dealing with."
Nonetheless, Wong gave into the community who wanted a Discord. "I was like, 'if you want it, I'll give it to you' but like again, it was very, very clear when I did the Love is Love project that you know, this is a project that has no utility, that has no roadmap or any plans. It's just this is our project – If you like it, come join us. If you don't like it, it's totally fine."
Read more: This Singaporean Millennial is Creating NFTs to Build a Real-World "Toasty" Home Decor Brand
Wong also highlighted how some collectible projects on Discord "can get very toxic" with people that have "really unrealistic expectations." She explained that some people in the space join the online communities to buy something and blame it on the project.
I basically think that like humans are complicated species, and they have expectations that are can be hard to deal with.
"It can be very unfair," Wong said. "And sometimes also the floor of a project isn't exactly in the control of the market and the floor price gets cut and people complain about it. You kind of did it to yourself."
"I basically think that humans are complicated species, and they have expectations that are can be hard to deal with," Wong concluded. "And the choices I make are based on what allows me to concentrate on my art."
---
To learn more about Shavonne Wong's latest happenings, be sure to follow her on Twitter and Instagram.