Start your engines/degens, the year's most exciting week of crypto/F1 events is finally upon us. While we only really care about the crypto events, we undoubtedly appreciate the F1 driving up the energy in the Little Red Dot.
Kicking off on 13 September, TOKEN2049 is playing host to over 300 exhibitors and more than 10,000 attendees across its two-day event. About 80% of participants are expected to fly in from abroad to soak up the Singapore sun and TOKEN tan.
Among the speakers are Balaji Srinivasan, Changpeng Zhao, Daniel Ricciardo, Jeremy Allaire, Sam Altman, Jenny Johnson, Sandeep Nailwal, and Cameron and Tyler Winklevoss.
But let's be real, TOKEN2049 week's main draw is its side events. Whether you're a Bitcoin maxi, Ethereum whale, or Dogecoin degen, there's definitely something to tickle your fancy.
With over 400 events to choose from, it's difficult to know where to lend your time to. Fortunately for you, Blockhead underwent the arduous process of sifting through the list to find the hidden gems.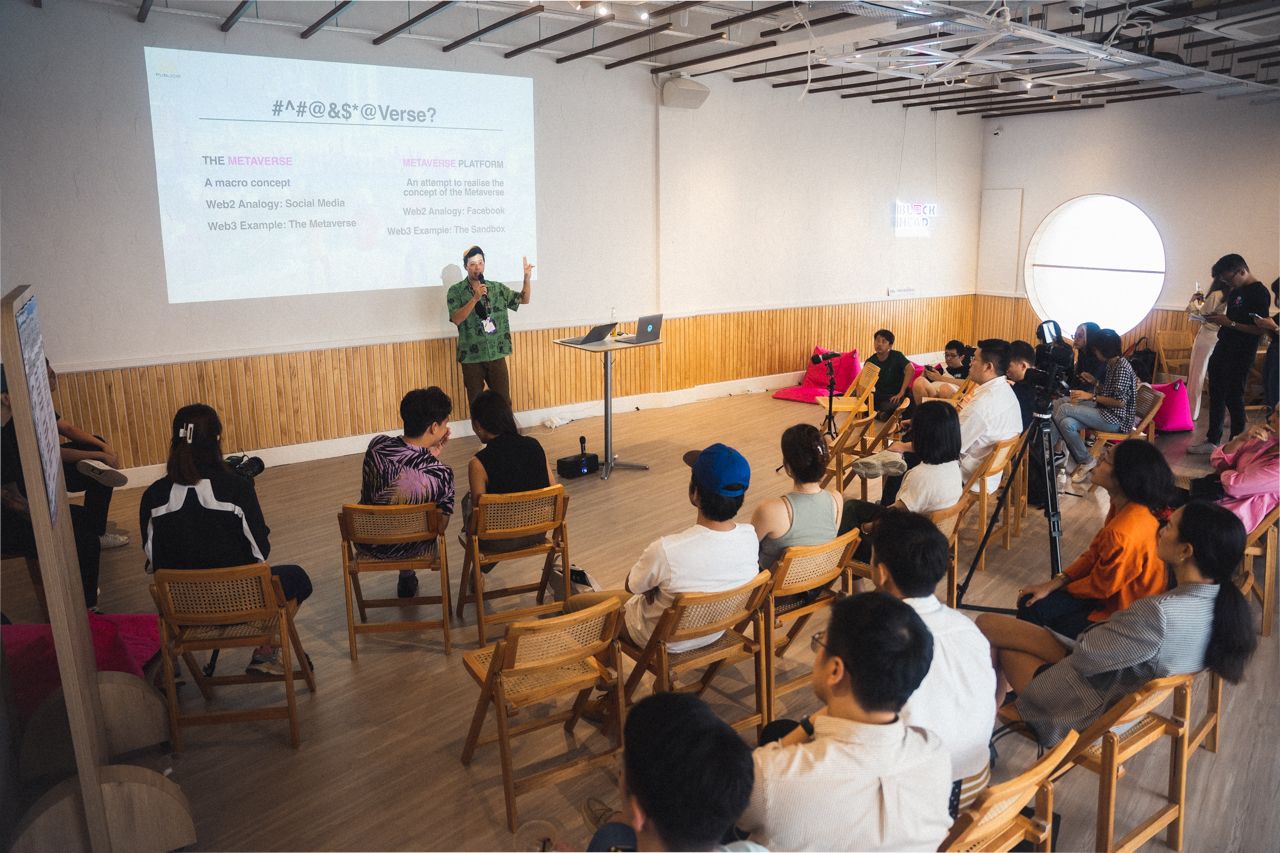 Of course, the one event you won't want to miss is this year's Blockhouse. Back by popular demand and for its second year running, Blockhouse is playing host to hundreds of builders in Singapore and across the world.
Brought to you in collaboration with SG Builders, Blockhouse features an exciting programming of panels including the likes of Coinbase and biometric firm Worldcoin (yes, that Worldcoin).
Secure your spot by clicking here. Sign up with referral code "BLOCKHEAD2049" for preferential approval.
As for the main event, Blockhead is an official media partner, so drop us a line if you're gonna be around. And for those who are still looking for a ticket, get yours here with a 10% discount exclusively for Blockhead readers.
Elsewhere:
Hacker Steals $691,000 Through Vitalik's Twitter: $691,000 was stolen through a malicious link posted on Vitalik Buterin's Twitter feed. The post showed information about commemorative Consensys NFTs but contained a corrupted link. Dmitriy "Dima" Buterin, Vitalik's father, was among the first to acknowledge the hack. Victims reported losing access to their wallet funds even after the post was deleted. Vitalik has not commented on the incident.
Fireblocks Unveils Non-Custodial Wallet Service Tailored for the Web3 Era: Fireblocks has launched its non-custodial wallet-as-a-service (WaaS) solution, specifically designed for brands, corporates, fintechs, and Web3 businesses. This innovative offering, which supports iOS, Android, and web browsers, comes as a response to the growing demand for more control over assets, especially in the wake of centralized entities like FTX facing challenges. Fireblocks said in an announcement the solution is "designed to be a white-label, modular solution, enabling businesses to create fully customizable experiences for their end users on top of Fireblocks' proven and battle-tested infrastructure to scale wallets to millions of users. It allows businesses to never expose users to Fireblocks' or their own operational risks while enabling seamless recovery if the users lost access to their devices."
OKX and Circle Team Up to Elevate the USDC Experience: OKX and Circle Internet Financial (Circle) have unveiled a series of advanced USDC functionalities on both the OKX Wallet and the OKX DEX aggregator. This collaboration offers users a seamless USDC experience without the usual network fees and introduces the OKX DEX aggregator to Circle's Cross-Chain Transfer Protocol (CCTP). Circle said the integration of the OKX DEX aggregator with Circle's CCTP promises users a more streamlined trading experience for USDC pairs. "This integration is a significant stride towards achieving cross-chain USDC utility across several ecosystems, including Ethereum, Avalanche, Arbitrum, and the OP Mainnet. As more CCTP routes emerge, the OKX DEX aggregator is poised to support even more blockchains for enhanced USDC cross-chain functionality," Circle said in an announcement.