Welcome to another edition of Bangkok Block, where we're casting the spotlight on Thailand's trailblazing initiatives in Web3 adoption, NFTs for tourism, and nationwide crypto fraud crackdowns.
This week, we delve into Web3 highlights, nationwide cyber fraud countermeasures, innovative tourism projects, and more.
Thai Authorities Threaten to Shut Down Meta Over Crypto Scams
Thailand's Ministry of Digital Economy and Society, represented by Minister Chaiwut Thanakmanusorn, has warned Meta to take immediate action against crypto-related scams or face a shutdown in the country. The ministry is in the process of compiling evidence of victims of ads promoting investments in crypto coins, gold stocks, or high-yield lending firms.
Minister Chaiwut's letter to Meta urged the company to immediately resolve the issue, citing statistics that over 200,000 have already fallen victim to malicious Facebook ads. He warned that he would raise the issue to Thai courts in a bid to stop Facebook's operations locally if the company were to fail to take decisive action by the end of the month.
Government Confiscates 4.4M Baht in Crypto Fraud Crackdown
Through its ongoing crusade against crypto-related crimes, the Cyber Crime Investigation Bureau in Thailand has effectively dismantled a large-scale Chinese-backed crypto fraud network. In a series of high-profile raids in 29 key locations, authorities arrested a 24-year-old Burmese national under charges of cryptocurrency fraud and money laundering.
The investigation led to the confiscation of 4.4 million baht at a luxury condominium in Bangkok and a Rolls-Royce car in Chon Buri. The rise of crypto-related crimes is alarming, but authorities remain hopeful that increased regulation and enforcement will make the virtual currency landscape safer for the public.
TechSauce Global Summit: Positioning Thailand as Southeast Asia's Digital Gateway
TechSauce Global Summit 2023, the largest technology and startup event in Southeast Asia in 2023, successfully concluded its two-day conference at Queen Sirikit National Convention Center. With over 200 participants and 100 Southeast Asian startups in attendance, the conference showcased Thailand's vibrant startup ecosystem and highlighted the latest advances in Web3, DeFi, and the metaverse.
The summit featured an impressive line-up of speakers and entrepreneurs and offered an opportunity to collaborate and exchange ideas about navigating emerging Web3 trends. As TechSauce CEO Khun Mimi emphasized, Thailand is positioning itself as a digital gateway for Southeast Asia, and by embracing blockchain technology, this goal is slowly becoming a reality.
Sukjai NFT: Revolutionizing Thai Tourism through Digital Art and Travel
The Tourism Authority of Thailand's Sukjai NFT project, a collection of NFTs launched to encourage South Korean tourists to explore destinations in Thailand, has been a great success. Initially conceptualized as a part of cooperation agreements with South Korea, the project aims to expand tourism in the country through digital innovation.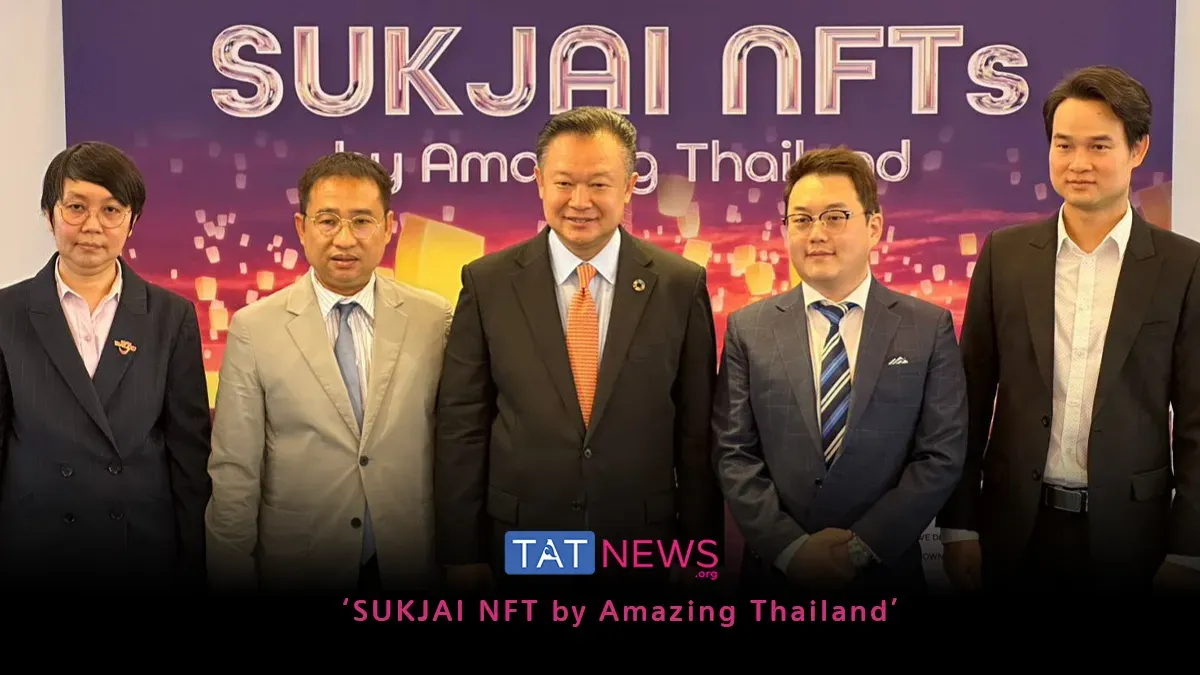 The Sukjai NFTs feature NFTs with artwork of the tourism authority mascot "Nong Sukjai" and offer special shopping, luxury, and entertainment privileges to collectors. With two phases complete and over 100,000 NFTs given away so far, the next phase aims for nationwide distribution.
Preparing to partner with top Thai businesses and Web3 communities, the project also plans to collaborate with Web3-based initiatives for buffalo raising, beauty pageants, and environmental conservation. With long-term goals for sustainable tourism communities and support from all sectors, Sukjai NFTs hope to elevate Thai attractions to the international level.
Upcoming:
August 26: Learn to be a Solana developer from scratch at this Web3 workshop brought to you by Cleverse.
September 2: Explore the world of dynamic NFTs at ICP World NFT, a learning session organized by GM Learning Club and Synergy Labs.
---