Welcome to Blockhead's Daily Digest, your go-to source for staying informed on the dynamic and ever-changing world of cryptocurrency. Whether you're a seasoned investor, blockchain enthusiast, or simply curious about the latest developments, we've got you covered with the most comprehensive news and analysis.
---
Crypto volatility is nothing new but it's been yet another wild day in the market. Bitcoin dropped 8% within 10 minutes to reach sub-$26,000 (not seen since June), XRP fell 15%, and Ethereum declined 9% before jumping 11%. According to Coinglass, $1 billion in cryptocurrencies, with long positions accounting for $812.67 million, has been liquidated over the past 12 hours.
Although crypto prices have shown signs of recovery from its nerve-racking 24 hours, it's worth digging into the forces that be.
Bitcoin
The world's biggest crypto's sudden drop has somewhat been attributed to news of Elon Musk's SpaceX venture writing down its Bitcoin holdings by $373 million over the past two years. Love him or hate him, Musk's decisions and behaviour have historically influenced the price of Bitcoin. In 2021, Bitcoin jumped 15% on the day Musk announced plans for Tesla to accept payment in crypto, only for the market to crater when he abandoned those plans three months later.
News: Somebody somewhere sold their Bitcoin at an unspecified time in the past...

Market reaction pic.twitter.com/3yb0Rssdsa

— Lark Davis (@TheCryptoLark) August 18, 2023
eToro market analyst Josh Gilbert also pointed towards the markets' expectations of future interest rate hikes. "If we also consider some of the weaknesses we've seen across global markets — particularly risk assets — over the last few weeks with the expectation that rates will likely stay higher for longer, it was a recipe for a pullback," Gilbert said.
Martrixport's Markus Thielen argued that a weaker Chinese Yuan could be driving Bitcoin's price down. "There is also a looming overhang of macro risks," Thielen wrote on LinkedIn.
"The biggest is a potential devaluation of the Chinese Yuan, trading at the weakest level since 2007. In August 2015, when China devalued the Yuan for the last time, Bitcoin prices declined by -23% during the two weeks following the devaluation."
Other sources suggest China's Evergrande Group filing for Chapter 15 bankruptcy could have led to the sell-off. Evergrande is the world's largest indebted property developer.
the fuck was that? pic.twitter.com/Lh2zGXv29n

— Molly White (@molly0xFFF) August 17, 2023
Ripple
XRP took a 30% hit following news that federal judge Analisa Torres granted the SEC permission to appeal against her ruling that Ripple did not violate security laws. The SEC had said it was planning to appeal against Judge Torres, citing the "SEC v. Terraform Labs" case and how opinions there contrasted with decisions made in the "Order's Programmatic Sales" ruling.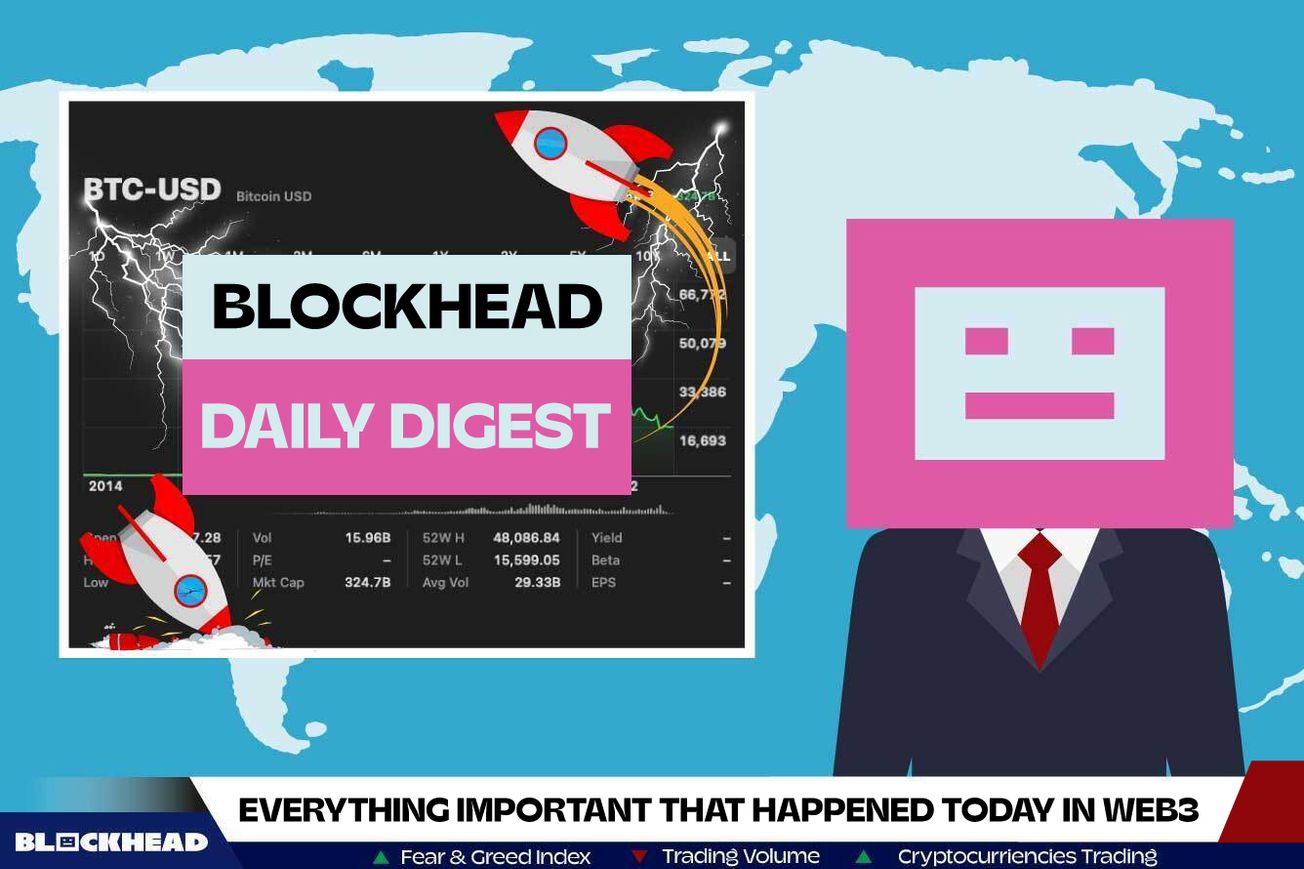 Ripple has until 1 September to file its response to the motion. The SEC can reply by 8 September.
News of the situation sent XRP plummeting 15% within the hour with $23 million worth of XRP long positions being liquidated and 30% over the day.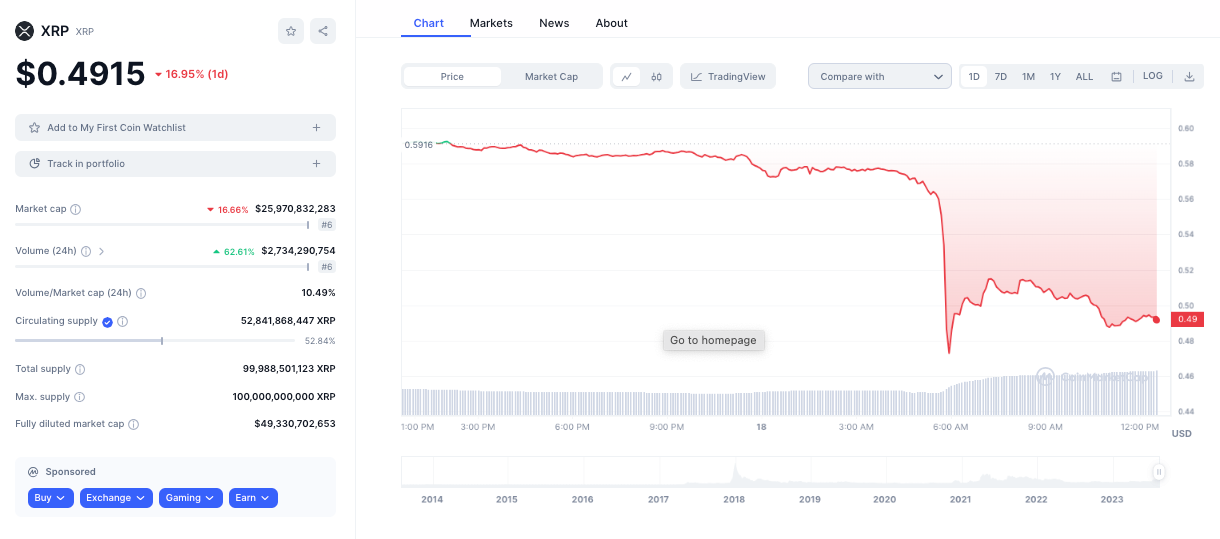 Ethereum
Along with its peers, Ethereum took a beating, but the second-largest crypto saw a pump of 11% shortly after. Its bounce came following news that the SEC is set to approve the first Ether Futures ETFs.
Initially, the SEC seemed reluctant to approve the application from the twelve companies including ProShares, Volatility Shares, Bitwise, and Roundhill.
However, officials have reportedly said that several might be approved by October. The SEC has not responded to the claims but the news has nonetheless sent positive vibes to the ETH crowd.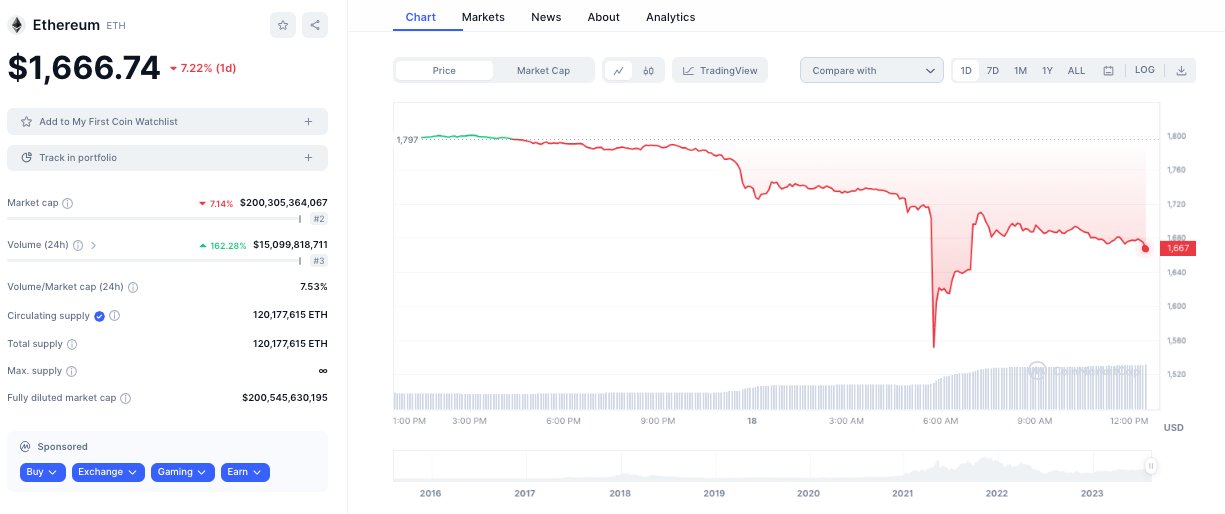 Elsewhere:
Four Men Charged in Singapore for S$18 Million Crypto Mining Scheme: According to local broadsheet The Straits Times, the individuals, of Chinese descent holding Dutch and Chinese passports, allegedly deceived victims into purchasing mining machines and promised high returns on their investments. However, the promised returns were not delivered, and the investors suffered significant losses. The accused have each been charged with 12 counts of engaging in a conspiracy to cheat, and one count of providing payment services without a license, which carry a maximum jail term of 10 years and a fine, as well as a jail term of there years and a S$125,000 fine, respectively.
Qraft, Hex Trust Forge AI-Powered Alliance for Smarter Digital Asset Investing: Qraft Technologies, an invest-tech company specializing in AI investing solutions will work with digital asset custodian Hex Trust to will develop digital asset products based on Qraft's AI-driven asset allocation models for Hex's clients. The collaboration aims to bridge traditional and digital asset management, enabling cryptocurrency investors to make data-driven decisions and optimize their portfolios.
Mastercard Advocates for Trust in CBDCs: In a perspective piece, the payments giant has highlighted the importance of trust in the evolution of money, particularly as Central Bank Digital Currencies (CBDCs) gain traction. As CBDCs emerge, Mastercard believes that collaboration between the public and private sectors is key to ensuring that they are secure, efficient, and inclusive. The company said it is actively engaging with central banks and other stakeholders to explore and develop CBDC solutions that uphold the principles of trust and innovation.