Welcome to Blockhead's Daily Digest, your go-to source for staying informed on the dynamic and ever-changing world of cryptocurrency. Whether you're a seasoned investor, blockchain enthusiast, or simply curious about the latest developments, we've got you covered with the most comprehensive news and analysis.
---
Despite being sued by the US Securities and Exchange Commission (SEC) two months ago, Coinbase has just received regulatory approval from the National Futures Association (NFA) and the Commodity Futures Trading Commission (CFTC) to operate as a Futures Commission Merchant (FCM).
The new approval will allow US customers to access crypto futures trading through Coinbase, making the exchange the first platform to offer both traditional spot crypto trading and regulated leveraged crypto futures.
Coinbase applied for NFA approval in September 2021 but has faced backlash from US regulators including a recent lawsuit from the SEC accusing them of operating as an unregistered securities exchange broker and clearing agency.
Who cares?
As Coinbase states, the global crypto derivatives market represents ~75% of crypto trading volume worldwide. Coinbase acquired FairX in 2022 to facilitate their futures product but prior to its NFA approval, the exchange had to use other FCMs as intermediaries. Following NFA's approval, Coinbase can now offer derivatives directly to their customers.
The approval serves as an important step for liquid derivative markets in the US. FCMs are primarily comprised of traditional banks with little focus on crypto derivatives. Meanwhile, crypto firms have been unable to access these markets without as they await regulatory approval.
Coinbase's approval should thereby result in more liquid derivative markets as crypto firms can finally tap in. Essentially, the approval benefits Coinbase, derivative markets and the wider crypto market.
It also suggests that pushback from the SEC does not prevent crypto firms from progressing in other regulatory areas.
"Where regulations are clear and sensible, we will work with regulators to receive the authorizations needed to offer products that align with our purpose of using crypto to update the financial system to advance economic freedom and opportunity," Coinbase quite aptly said.
Coinbase has also been confident in its battle with the SEC. Paul Grewal, chief legal officer at Coinbase, said on its most recent earning's call, "With respect to litigation with the SEC, I want to be very clear — we do think we can win, we expect to win."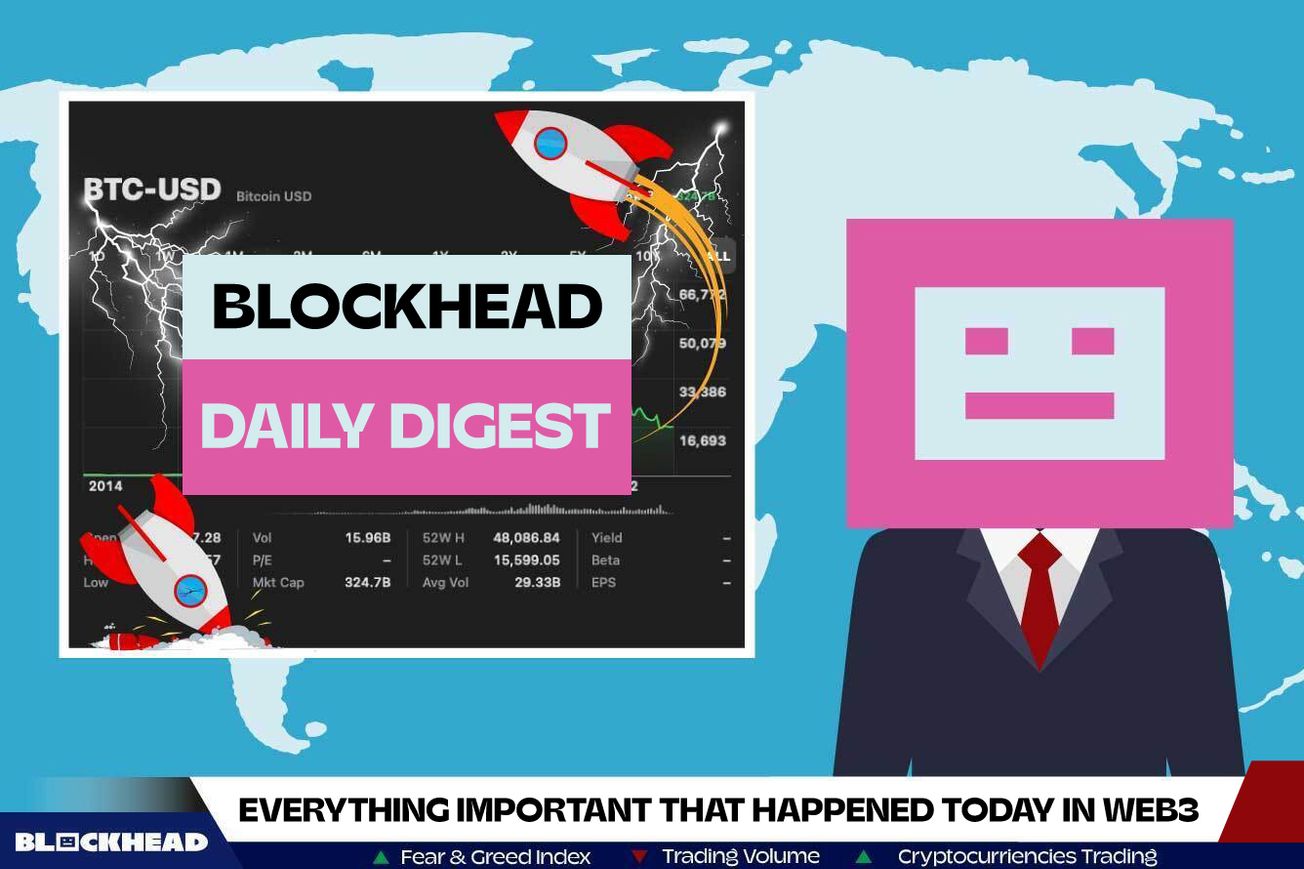 A win for Coinbase is a win for crypto.
---
Elsewhere:
Singapore Arrests 10 in S$1 Billion Bust: The Singapore Police Force has arrested 10 foreigners on charges of money laundering and forgery to the sum of S$1 billion. Among the seized assets were cash, properties, luxury cars, and most interestingly, 11 documents with information on virtual assets. No details were provided on the virtual assets but Singapore central bank is collaborating with financial institutions to aid the investigation. Arrested individuals, with a common Fujian heritage, were aged between 31 and 44 holding Chinese, Turkish, Cypriot, Cambodian, and Ni-Vanuatu passports.
Ronald McNFT: Singapore McDonald's is unveiling 2,000 unique Grimace NFTs with different expressions and accessories. The NFTs, created on Polygon, can be claimed by the McDonald's app from 21 August but cannot be traded or transferred to other wallets. NFT owners will have access to exclusive benefits in the future.
Valkyrie Files Ether Futures ETF: Valkyrie has submitted a request to the SEC for approval of an ETF focused on Ether futures. This comes after their earlier attempts to establish a Bitcoin ETF, emphasising Ether's role as both a digital currency and commodity. Earlier this month, Valkyrie altered its existing Bitcoin futures ETF to incorporate Ethereum future contacts. The move is intended to plosition Valkyrie ahead of its competitors in being granted approval from the SEC.
Valkyrie just filed for an Ether Futures ETF, which is in addition to their 497 filing to do name/strategy of $BTF to Bitcoin + Ether Futures to get out early. Perhaps this is sign SEC not letting them do the 'ole $MJ maneuver, not sure.. ht @NateGeraci pic.twitter.com/OeyGuyJP3y

— Eric Balchunas (@EricBalchunas) August 16, 2023
Dubai Fines OPNX: Dubai's Virtual Assets Regulatory Authority (VARA) has fined OPNX and Kyle Davies and Su Zhu for their involvement with the digital asset exchange. VARA issued a fine of $2.7 million to OPNX in May, which still remains unpaid. Zhu and Davies were fined $54,451 each along with the two co-founders of OPNX, charging them with violations related to marketing, advertising, and promotions. VARA is considering further penalities as the fines remain unpaid.