Welcome to another issue of Bangkok Block, your weekly snapshot of Thailand's digital asset landscape. Unpack the latest news in the thriving crypto scene, from recent breakthroughs to upcoming buzz.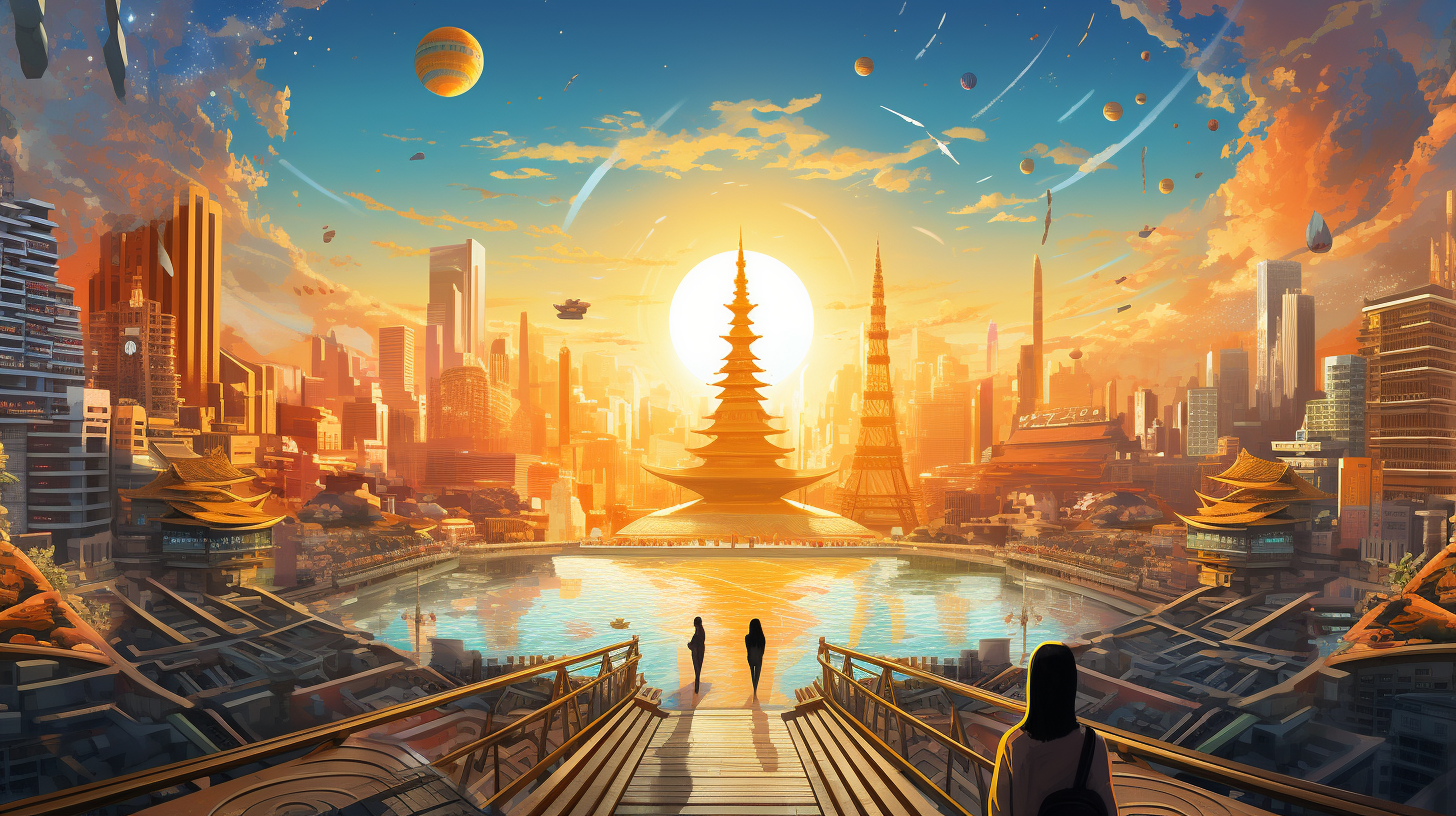 Blockchain Ventures Highlighted in Thailand's Fintech Startup Map
Of the 107 Fintech startups featured on Thailand's Fintech Startup Map this year, 21 are blockchain-focused. This surge in blockchain-focused ventures mirrors Thailand's growing crypto enthusiasm and is proof that the nation is establishing a name for itself in the blockchain sector.
Organizers pointed to a 2022 Statista survey that revealed 44% of Thai respondents own or engage with cryptocurrencies, positioning Thailand as a global top crypto adopter. Although the industry continues to grapple with regulatory hurdles, finance leaders continue to embrace blockchain technology.
Just recently, the country's top banks launched a trial for a retail CBDC, with the overarching goal to streamline the efficiency of financial transactions.
Thai VC Firm KX Invests in Magic and Transak
Thai Web3-focused venture capital firm KX solidified its commitment to decentralized commerce by investing in blockchain startups Magic and Transak. Magic offers a wallet-as-a-service platform for businesses, while Transak is shaping the future of fiat-to-crypto adoption.
With over 600 active blockchain startups, Southeast Asia has made a name for itself as a Web3 powerhouse. A combination of a largely unbanked population and tech-savvy youth has turned the region into a hotspot for DeFi offerings.
KX aims to capitalize on this trend. By making strategic investments in blockchain-related ventures, it hopes to empower decentralized commerce, increase Web3 adoption, and harness the potential of blockchain technology in Thailand.
Through its partnerships, KX hopes to build a safer and more secure digital ecosystem for its users.
Digital Meets Traditional Art in Galactic Konquest Exhibition
Renowned Thai artist, Kantapon Metheekul, teamed up with Pixel Paint, presenting a fusion of physical and digital art in a space-themed art exhibition at The Standard Bangkok Mahanakhon. The project, Galactic Konquest, took two years to conceptualize and execute. It weaves a story where humans are forced to migrate to other planets in the universe to escape global warming.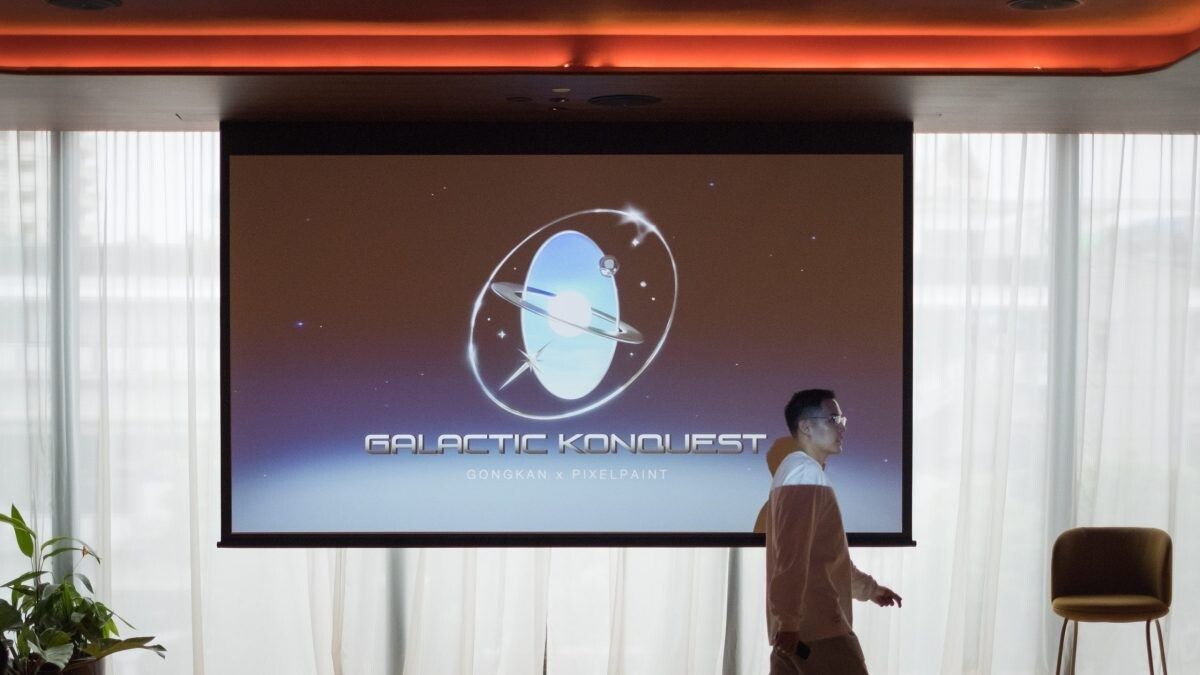 The art exhibition showcased a blend of digital NFTs and canvas art, featuring 222 pieces on an interactive screen. Through this exhibition and other NFT-related endeavors, Pixel Paint seeks to challenge the notion that NFTs are confined solely to the digital realm. They hope that their efforts will pave the way for more projects bridging the gap between digital and traditional art.
SCB and BOT Launch Retail CBDC Mobile App
Siam Commercial Bank (SCB) and the Bank of Thailand (BOT) have collaborated to launch an app for a retail Central Bank Digital Currency (CBDC) pilot program. Exclusive to a select group of whitelisted participants, the app offers a range of features including fund top-ups, payments, money transfers, and conversion of CBDC to regular currency at a rate of one CBDC per baht.
To use the app, participants in the pilot test first need to verify their identity via standard KYC procedures. Besides testing the feasibility of a CBDC for retail, SCB aims to use data gathered from the app to explore further applications of blockchain solutions in various business sectors.
Emurgo and Bitkub Host Cardano Meetup
Emurgo partnered with Thai digital asset front-runners Bitkub and Bitkub Academy to organize a meetup for the Thai Cardano community. Attendees had a blast engaging with big names in the industry, sharing the Cardano vision, and reconnecting with their peers.
Earlier this year, Emurgo and Bitkub established a partnership to spread awareness of the Cardano ecosystem in the country. With Cardano and Web3 on the rise, collaborations like these help pave the way forward for the country's digital future.
Upcoming:
August 16-17: Head over to the Queen Sirikit National Convention Center for the Techsauce Global Summit 2023 and connect with startup founders, investors, and ecosystem builders.
If you're around, please drop me a line! And reach out if you're in Thailand and have an interesting story or project you'd like to talk about.