Good ol' Monday has swung around again - the universal signal for "Back to the Office" and "Why isn't coffee available in IV form?" As you drag yourself out of weekend mode and into the workweek hustle, we've got something to lighten your load - your daily dose of crypto news. So let's dive into another manic (but hopefully magical) Monday in the world of blockchain and digital assets. Buckle up, it's about to get interesting! As ever, if you're here from a friend, subscribe now.
---
Like a Justice League for villains, 3AC founders Su Zhu and Kyle Davies are grouping up and supporting crypto's most infamous anti-heroes.
Just last week, we informed you about how OPNX (the new crypto exchange lovechild of Zhu and Davies) announced the launch of a new "Justice" token to target FatMan Terra, who exposed Terraform Labs.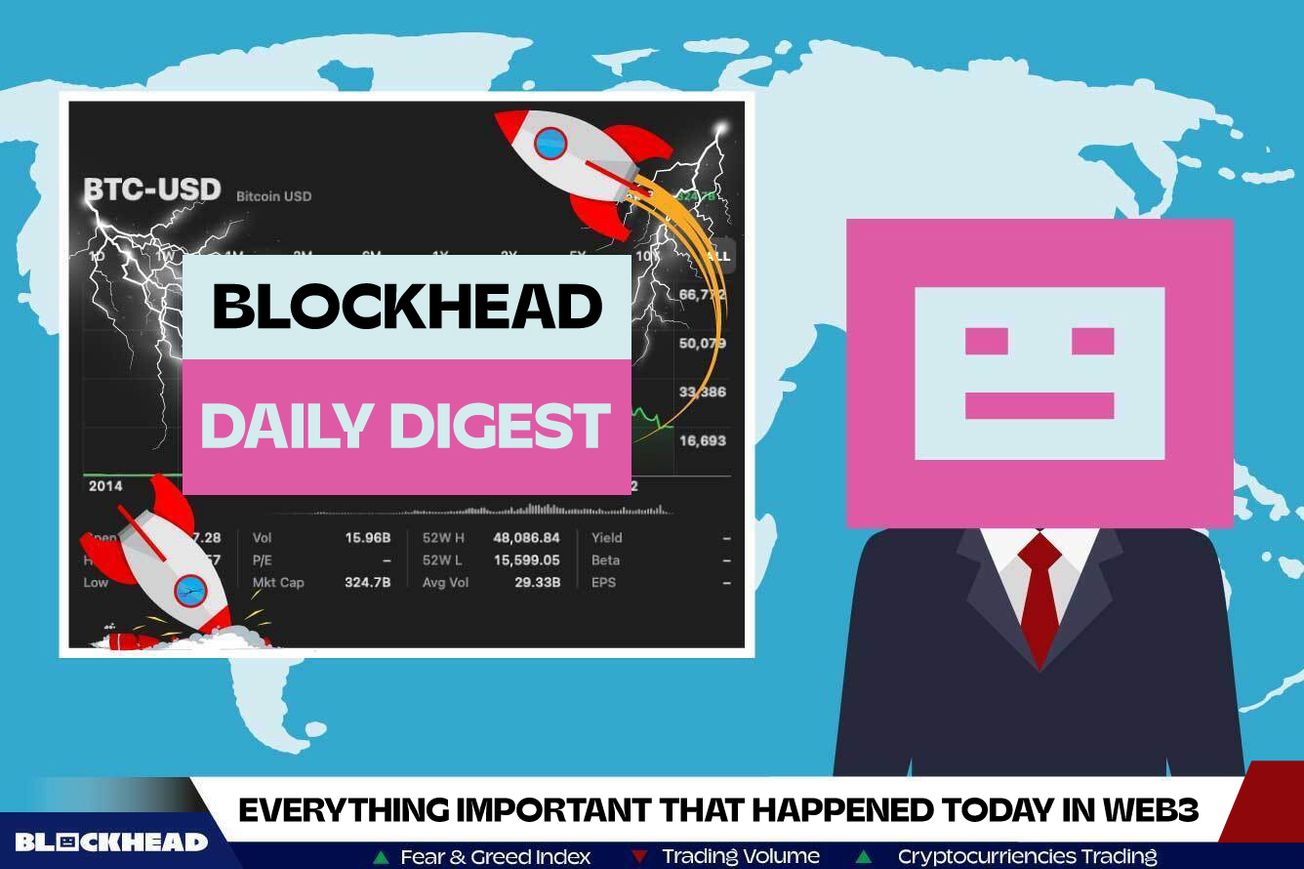 Do Kwon fans emerged from the woodwork to back the token, despite the LUNA founder tipping over the first domino in 2022's crypto collapse.
Now, OPNX has its sights on defunct Singapore crypto lending platform Hodlnaut. Offering to inject $30 million worth of FLEX digital tokens into Hodlnaut, OPNX plans to facilitate a partial creditor payout and finalize claims.
FLEX is the token linked to CoinFLEX, which was founded by Mark Lamb and Sudhu Arumugam, who also co-founded OPNX.
Hodlnaut suffered a loss of almost US$190 million due to its exposure to LUNA despite claiming on a Discord server that it had zero exposure and halted withdrawals almost one year ago today on 8 August 2022 - one day before Singapore National Day.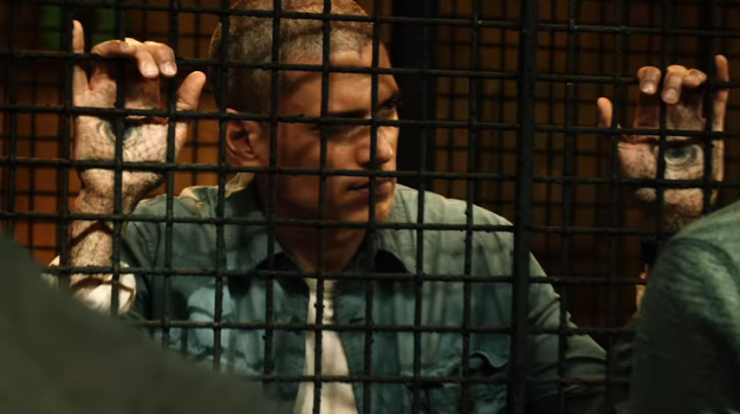 If approved, OPNX would own 75% of Hodlnaut. Creditors would receive 30% of their claims in FLEX and other tokens up to 95% of the available corporate asset pool.
Co-founders Simon Lee and Zhu Juntao have been seeking "white knight investors" who can acquire and onboard Hodlnaut's user base onto their digital asset platforms, ultimately maximizing the value for creditors.
The Singapore-based exchange owes S$160.3 million, or 62% of outstanding debt, to Algorand Foundation, Samtrade Custodian, S.A.M. Fintech and Jean-Marc Tremeaux.
FTX accounted for about 72% of Hodlnaut's digital assets on centralized exchanges, with an estimated market value of S$18.5 million.
Hodlnaut has also been under investigation by the Commercial Affairs Department (CAD) for fraud offences.
Singapore Police Force (SPF) had also demanded Hodlnaut hand over US$127,245,996 worth of USDC and USDT from the account under Samtrade Custodian Limited.
Su Zhu and Kyle Davies to the rescue?
Elsewhere:
Crypto No More: Revolut will no longer allow its American customers to access cryptocurrencies. The move comes as the US rolls out stern regulatory policies, leading to uncertainty in its local market. From 2 September 2023, US customers will be unable to buy cryptocurrencies on Revolut. From 3 October 2023, all trading and holding of cryptocurrencies will be disabled in the US. The move affects less than 1% of Revolut's global crypto customers.
Crypto Kids: According to a new Bitget Report, 44% of copy traders are Gen Z users. Crypto investment giant Grayscale suggests that this young demographic, as well as millennials, will influence the upcoming US 2024 presidential election. Bitcoin's price is currently at its highest level during an American presidential election cycle. Young voters who are disillusioned by traditional finance institutions and seek solace and crypto could show allegiance dependent on political stances on the industry. Making up 44% of American voters, young people are projected to make up the largest proportion of voters in history next year's election.
Elon Says No: Tesla CEO Elon Musk has quashed rumors that Twitter AKA X is launching its own cryptocurrency. Sharing a variety of articles pointing towards a potential Twitter token, a social media warned "Elon Musk and 𝕏 never launched a crypto token. Be careful of such articles." In a brief reply, Musk added, "And we never will."
Elon Musk and 𝕏 never launched a crypto token. Be careful of such articles. ⚠️ pic.twitter.com/tZqfwMMm2X

— DogeDesigner (@cb_doge) August 5, 2023
Coinbase Stays Put: Coinbase CEO Brian Armstrong has U-turned on his stance about leaving the US. In April, Armstrong said the exchange was looking at regions outside of the US due to the lack of regulatory clarity in America and lawsuits filed by the SEC against it. However, Armstrong has now said Coinbase is "staying in the United States" and leaving the US. was "not even in the realm of possibility right now," and there was no "break glass plan."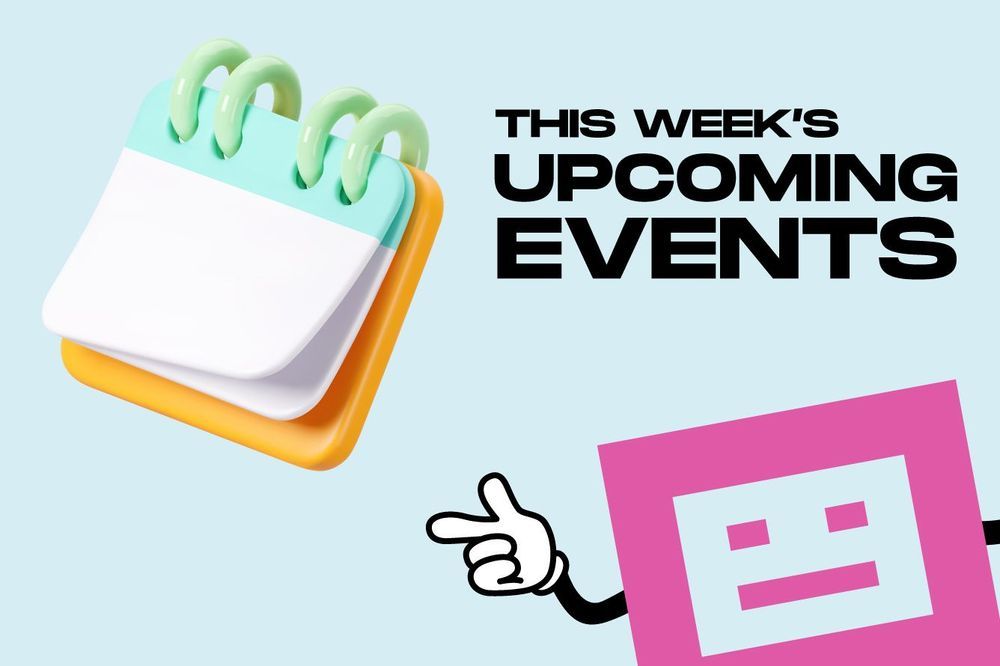 Tuesday 8 August 2023: Unravelling NFTs by Blockchain Smart Solutions
Tuesday 8 August 2023: Coding for Beginners: Create a Decentralized Crowdfunding DApp by OneCodeCamp
Thursday 10 August 2023: Crypto Drinks SG by Crypto Drinks SG
Thursday 10 August 2023: Singapore Web3 Blockchain Community by Metacamp
Thursday 10 August 2023: Spark Your Next Disruptive Blockchain Idea - Workshop by NUS Asian Institute of Digital Finance
Friday 11 August 2023 - Saturday 19 August 2023: Bored and Hungry Singapore Pop-Up by Bored & Hungry