Riding the digital wave right into the heart of Southeast Asia, here's your sizzling hot, weekly lowdown on all things Web3 in the pulsing, buzzing world of Thailand's techno-scape. Thai digital, with a twist! Let's tuk-tuk our way through the blockchain labyrinth, together.
Amazing Thailand NFTs to Boost Tourism Efforts
The Tourism Authority of Thailand is boosting tourism by incentivizing high-spending South Korean travelers and other tourists with an NFT scavenger hunt called Amazing Thailand NFTs. International and domestic tourists are gearing up for the digital scavenger hunt organized by the Tourism Authority of Thailand, now returning for a third season.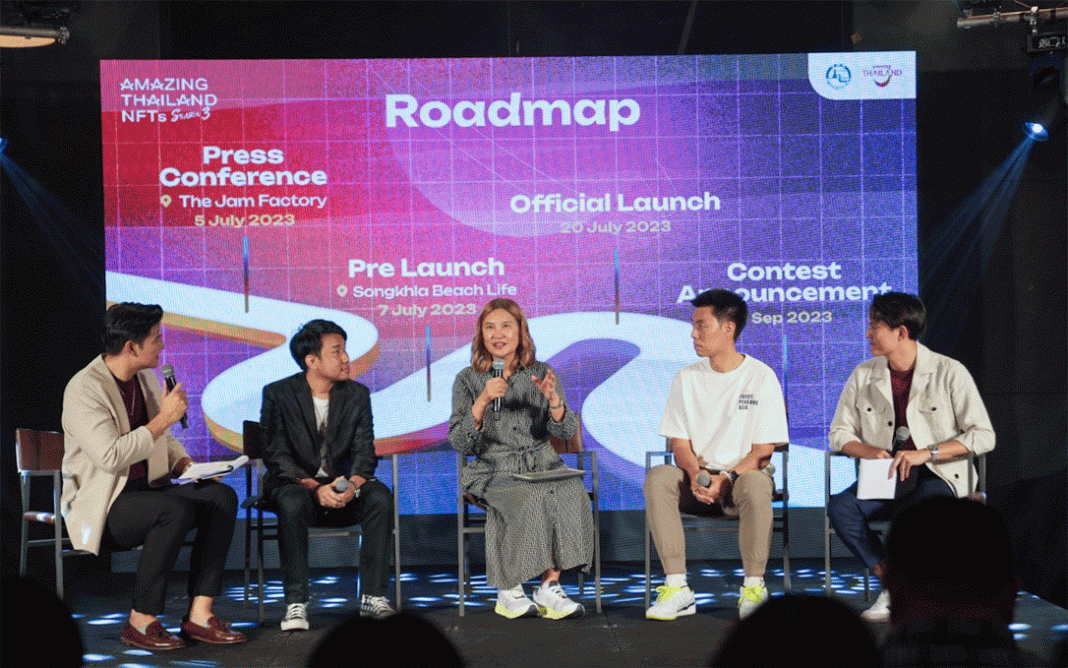 The project aims to boost tourism in the country by encouraging tourists, especially high-spending South Korean travelers, to visit hot tourist spots in the country in exchange for NFT rewards. The Tourism Authority of Thailand will distribute 55k NFTs across different locations from July 20th to August 31st, including airports, bus stations, hotels, and restaurants.
The previous two launches have been a success, and this time around, visitors have twice as many NFTs waiting to be collected. The NFTs feature art designed by Riety Studio showcasing different aspects of Thai culture. They come with special freebies and discounts for fine dining, shopping, entertainment, and other categories from over 60 partner enterprises, which holders can redeem through their smart travel app.
Siam Commercial Bank Conducts Stablecoin Remittance Pilot with South Korea, Taiwan
Siam Commercial Bank, South Korea's Shinhan Bank, and a Taiwanese financial institution successfully completed a cross-border stablecoin remittance pilot via the Hedera open-source network. The project aimed to test the feasibility of Central Bank Digital Currencies (CBDCs) and stablecoins for real-time financial settlement and foreign exchange rate integration. Three currencies were used: the Thai Baht, New Taiwan Dollar, and South Korean Won.
SCB TechX, Siam Commercial Bank's tech innovation unit, aims to facilitate cheaper and more efficient cross-border payments and eliminate high fees and long settlement times. Hedera's EVM-compatible Proof-of-Concept protocol rose to the challenge, marking yet another milestone on the path to Web3-backed foreign remittance and settlement.
The pilot test highlighted how stablecoins and crypto infrastructure can increase the accessibility and interoperability of institutional financial payments, both in the local and foreign scene.
Coinstore, Habit Trade Meetups Light Up Local Crypto Scene
Aggregate trading platform Habit Trade recently held a meetup in Bangkok, focusing on the theme New Tides in Global Asset Management. The event highlighted the interconnectedness between Web2 and Web3. Speakers noted the global Web3 market's potential for development this year.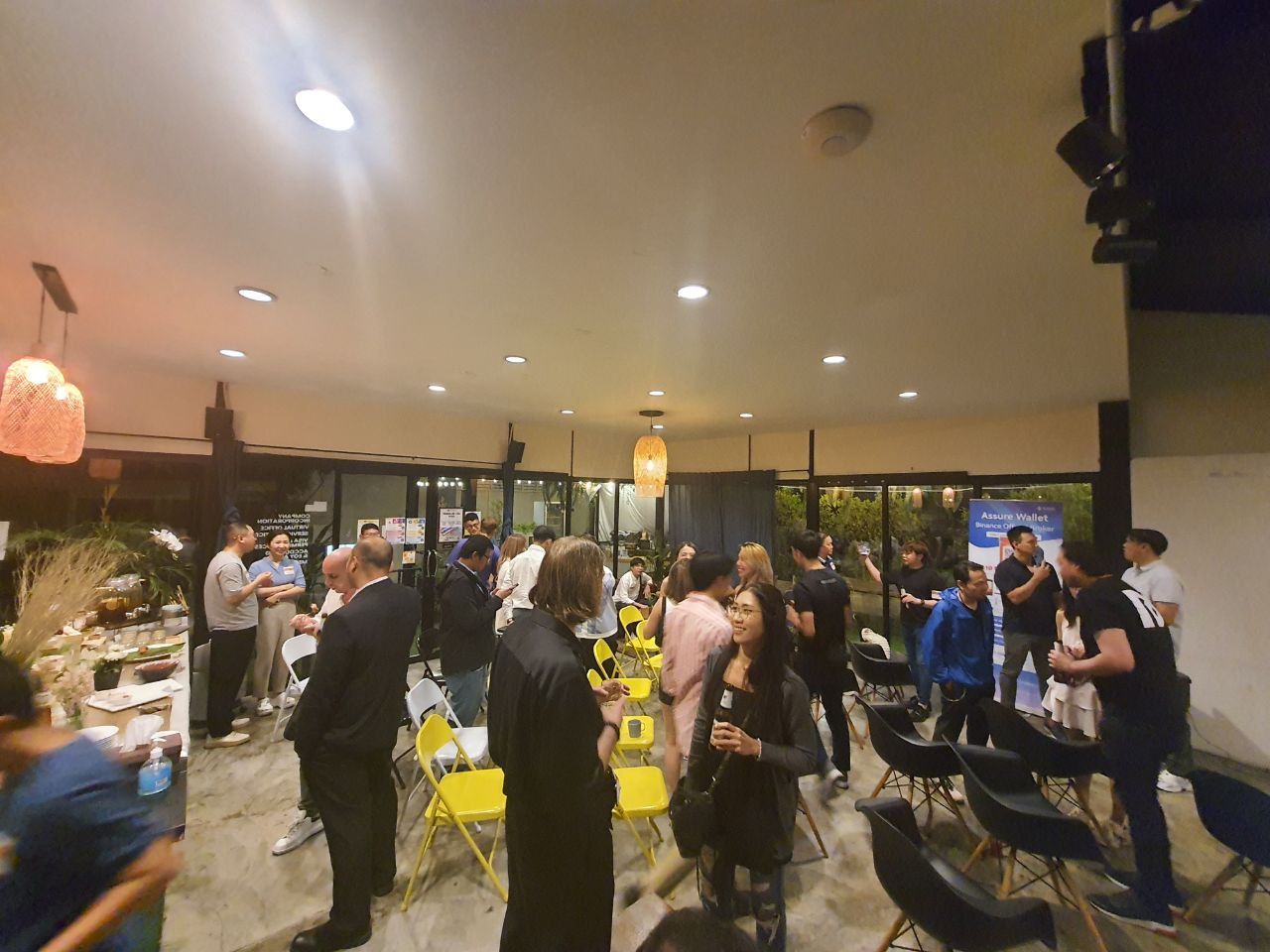 Also mentioned were the Federal Reserve and Bitcoin's growth rate and their impact on the current market conditions. Meanwhile, Coinstore held its 12th Cryptalk in Bangkok. The event was a hit, with speakers discussing their experiences and plans for building the Web3 community both locally and throughout Southeast Asia.
Eventgoers were all smiles during the networking session, taking the chance to build meaningful connections and lay down plans for potential collaborations. Overall, the steady presence of face-to-face gatherings organized by local crypto groups is a good sign that despite the crypto winter, Thailand's Web3 community is still going strong.
Upcoming
Friday, July 28: Metaverse enthusiasts will love hanging out in Bangkok for the Metaverse Leadership Speed Networking gathering. Feel at home with fellow thought leaders, entrepreneurs, and investors exploring the challenges and opportunities in metaverse development.
Wednesday, August 9: Come over to Drinks & Co. Phuket for another Crypto Night by Synergy Labs. Get to know how the autonomous cloud service Internet Computer can revolutionize the game, and learn more about developer and community grants and how to get them.
If you're around, please drop me a line! And reach out if you're in Thailand and have an interesting story or project you'd like to talk about.