SEC Thailand takes a major step by outlawing cryptocurrency lending and staking businesses as Asia continues its quest for regulatory certainty.
At their policy summit, Ripple and TRM Labs bring together business leaders and decision-makers to discuss how to strike the right balance between promoting innovation and defending the interests of consumers. In the meantime, one of the year's best parties was hosted by Yield App and Haven1.
Join us as we explore the most recent advancements and changes in cryptocurrency regulation and their long-term effects.
Yield App Introduces Haven1 for Identity at Big Flamenco Bash
In what's sure to go down as one of the biggest crypto parties in Thailand so far in 2023, Yield App showcased its new eco-friendly Layer 1 solution for crypto transactions, settlements, and governance. The party took place at Flamenco, a stunning Spanish-themed restaurant and nightlife space in downtown Bangkok.
The event kicked off with speakers from Yield App and Haven1, explaining how the project offers a secure environment for crypto transactions by using Proof of Authority to establish a provable identity framework.
The event was by limited VIP invite, and the crypto-savvy crowd was even treated to insights and predictions about blockchain and AI by Brett King, a renowned author and futurist.
Web3 enthusiasts were mostly intrigued by Haven1's potential as a settlement layer for mainstream on-chain finance. The crowd had fun mingling and discussing strategies for passive investment, risk management in DeFi, and of course their favorite free-flow wines and cocktails.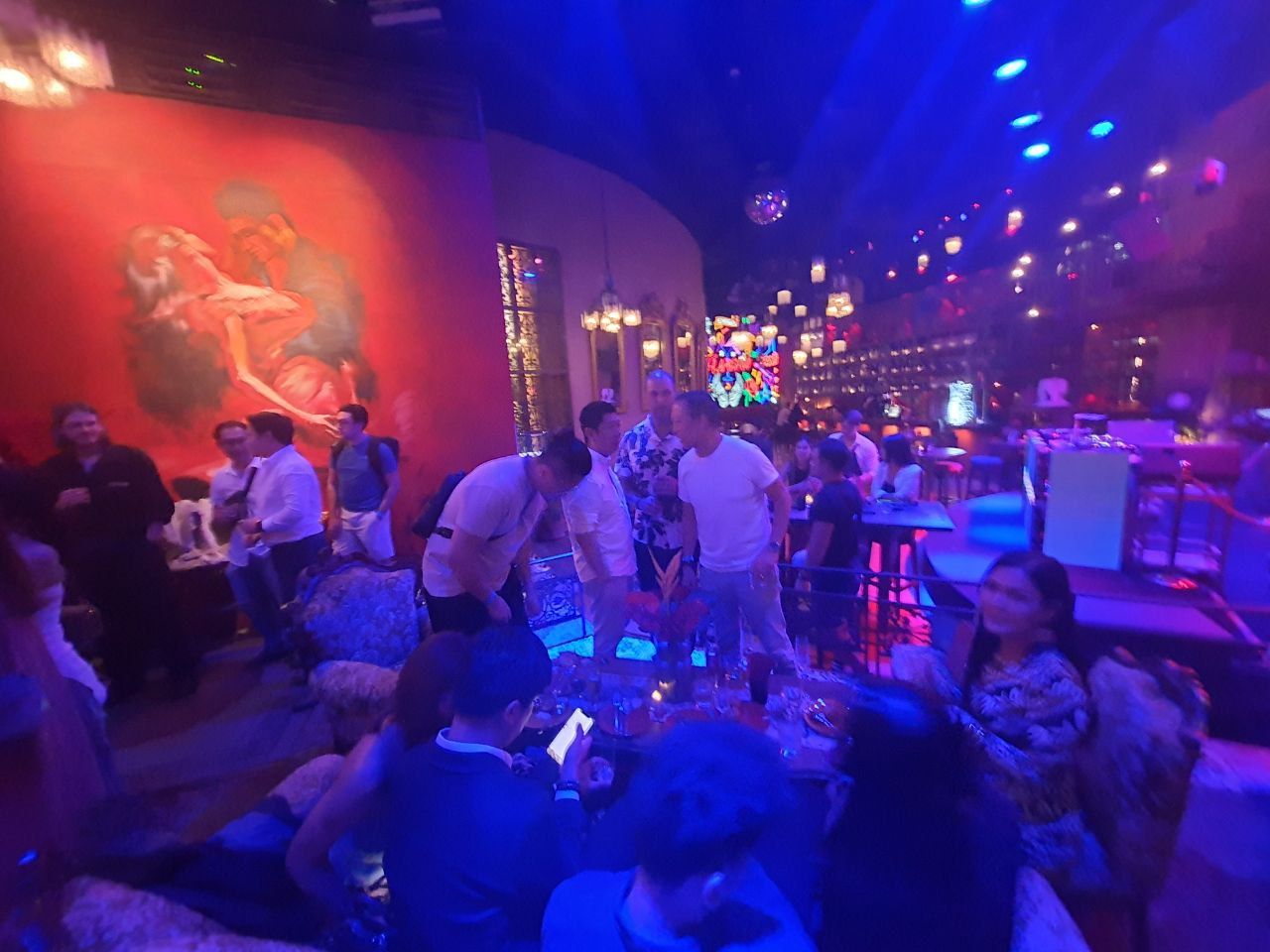 SEC Thailand Bans Crypto Exchanges from Lending, Staking Services
In its push for greater consumer protection, Thailand's SEC has ordered all licensed crypto operators to disclose to their customers the high risks involved in crypto investment.
By July 31, crypto operators are required to use the following disclaimer:
"Cryptocurrencies are high risk. Please study and understand the risks of cryptocurrencies thoroughly, because you may lose your entire investment."
Furthermore, effective August 30, licensed crypto exchanges shall be banned from offering lending and staking services to consumers. The latest move by the SEC takes aim at deterring crypto exchanges from lending customer assets without their knowledge or consent. This variety of lending was a major factor in the collapse of FTX, putting it on the Thai SEC's radar.
The policy is in line with the Thai government's drive for stronger regulation after the collapse of FTX tanked global crypto prices and regulatory issues were discovered in top crypto exchanges Bitkub and Zipmex. While current crypto narratives often highlight the clash between regulatory bodies and crypto service providers, Asian countries like Japan, Singapore, Hong Kong, and Thailand are embracing regulation as a catalyst for further crypto adoption.
Despite setbacks last year, the digital asset economy continues to expand its reach in Asia. Many companies are exploring the tokenization of real-world assets and its potential to revolutionize the future of affordable investing through fractionalization. However, the lack of clear frameworks governing the use of investment and utility tokens, responsible asset ownership, and anti-money laundering measures remains one of the key hurdles to overcome.
Responsible Innovation Highlighted at Ripple x TRM Labs Policy Summit
In collaboration with TRM Labs, Ripple successfully hosted its first policy summit in Thailand to discuss regulatory clarity and other milestones on the path toward responsible innovation. Over 100 attendees and distinguished speakers from public and private sectors were present at the event in Bangkok, including representatives from the Bank of Thailand and Siam Commercial Bank.
The senior vice president and managing director of Ripple, Brooks Entwistle, praised the steady growth of Thailand's digital asset ecosystem and advised building a regulatory framework to increase investor confidence in the space.
The roundtable discussion then highlighted the intersection between centralized and decentralized finance and the necessity of balancing innovation with consumer protection. Open dialogue and deeper collaborations between the public and private sectors, speakers noted, appear to be key drivers of sustained growth in the crypto and digital asset ecosystem.
Upcoming Events:
July 14:  Investment and the creator economy take the spotlight at HabitTrade Bangkok Web3 Meetup at Khet Phra Khanong. If you're a financial creator interested in how the blockchain can redefine investment, this is for you.
July 18: Discuss what's new in Web3 at the Yellow Coworking Space– security, scalability, DeFi, automation, NFTs, and the metaverse.
July 19: Hua Hin heats up at Crypto Talk Night at Queen's Bar. Held by Hua Hin Crypto Group, it's a casual session of finance, networking, and crypto.