Ah Monday... Everyone's favourite day of the week. Whilst you were all living it large this weekend, Blockhead was busy keeping up with the ever-tireless world of crypto. Here's what you missed, and what to look forward to in the week ahead. As ever, if you're here from a friend, subscribe now.
---
Cause and effect is playing out in the crypto field as the SEC's unforgiving stance on the industry is driving key players away from the US.
Having filed lawsuits against Binance, Binance.US, and Coinbase, the SEC's relentless actions are triggering somewhat of a bank run on the exchanges. A combined net outflow of $3.1 billion via Ethereum and $864 million in Bitcoin was reported from Monday to Thursday by Nansen and Glassnode.
Binance alone saw a net outflow of $2 billion on the Ethereum blockchain during the period whilst Coinbase saw $1 billion in net outflows via Ethereum. Binance.US witnessed net outflows of $75 million on Ethereum.
Just hours before the SEC filed a lawsuit against the exchange, Binance witnessed a $37 million sell-off of its native token BNB. Its price is 25% down over the week.
Altcoins have suffered significantly during this period, with Cardano, Solana and Polygon all declining by around 30%.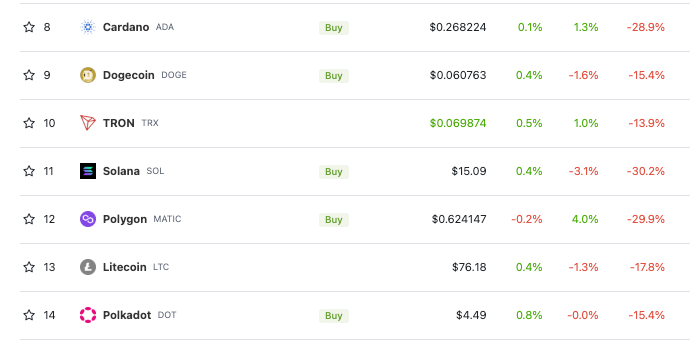 Crypto Titans author Markus Thielen points towards exchanges Robinhood and Sofi delisting altcoins in light of the SEC's lawsuits. Robinhood is ending support for Cardano, Polygon and Solana on 27 June whilst Sofi will delist the three altcoins and will sell users' holdings on 8 August.
"Altcoins can crash this weekend even more as trading volumes are thin and market makers such as Binance have become less active," Thielen writes.
Elsewhere:
Although not directly targeted by the SEC (yet), Crypto.com is feeling the pressure. The Singapore-based cryptocurrency exchange has announced that it will no longer serve institutional clients in the US as of 21 June. In a statement, Crypto.com cited "limited demand from institutions in the U.S. in the current market landscape" for its decision.  Crypto.com's retail mobile application and platform Crypto.com's retail mobile application and platform will resume service as normal in the US.
Despite the ongoing crypto purge in the US, Hong Kong remains optimistic about the industry. During the Caixin Summit on 9 June, Paul Chan, the Financial Secretary of the Hong Kong Special Administrative Region government, emphasized blockchain's potential. "The fundamental technology of Internet 3.0 is blockchain, whether you like it or not. Blockchain will definitely continue to develop in the future," he said. Chan highlighted that blockchain has the potential to establish platforms that are open, secure, and cost-effective.
Over in the Little Red Dot, Tribe has collaborated with Singapore's Infocomm Media Development Authority (IMDA) and Temasek to launch the Global Developer Hacker House. The program is aimed at providing developers with a hybrid learning and development setup, with a goal to groom 100,000 next-generation developers over the next two years. Its focus is on technologies including  AI, AR/VR, blockchain, and quantum. Industry giants such as Meta, Google Cloud, and Circle have joined as partners, contributing mentorships, networking opportunities, and technology assets.
---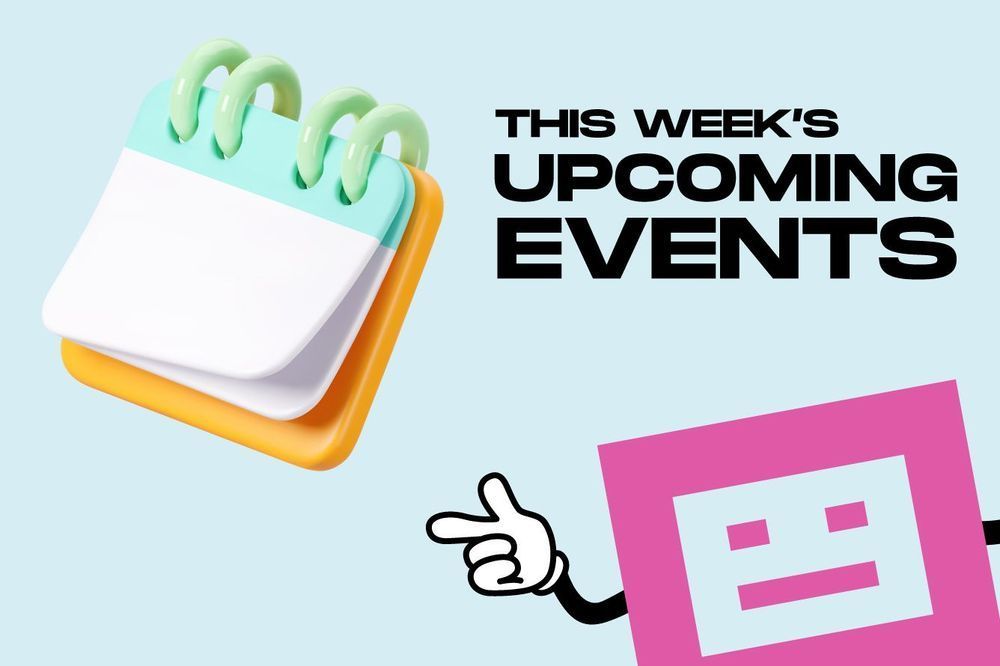 Tues, 13 Jun: OFFCHAIN NFT Networking Event, by Association Blockchain Asia
Wed, 14 Jun: Network State Meetup: Zuzalu Recap, by Metacamp
Wed, 14 Jun: Base & Blockdaemon, by Blockdaemon
Thu, 15 Jun: Blockchain.connect() Hackathon 2023!, by Blockchain.connect()
Thu, 15 Jun: Singapore Polkadot Meetup - Food and refreshments are amply provided!, by Polkadot
Thu, 15 Jun: Singapore Web3 Blockchain Community, by Metacamp
Sat, 17 Jun: Tokenizing Tech Talent on Hyperledger Fabric, by Hyperledger Singapore
Sat, 17 Jun: Blockmeet - Hong Kong, by Blockmeet
Sat, 17 Jun: Blockmeet - Singapore, by Blockmeet