Table of Contents
While our news feed covers the top stories and market trends of the week, here's a summary of other developments breaking waves in crypto that deserve our attention.
---
Consensus 2023 Kicks Off, Smaller Than Last Year
One of the flagship events in the crypto community, Consensus 2023 has kicked off again in Austin, Texas but at a reduced size. According to WuBlockchain, 231 sponsors are represented at this year's crypto conference compared to 261 in 2022.
The number of highest-tier sponsors are down from 7 to 4 (Filecoin Foundation, Stellar Development Foundation, Hedera, Tron), whilst the number of mid-tier sponsors has shrunk from 20 to 8.
Day 1 of Consensus 2023 featured a keynote speech from Franklin Templeton's CEO, Jenny Johnson, who said that blockchain, not Bitcoin, is the real game-changer.
Consensus 2023 runs from 26 April to 28 April.
There are 231 sponsors for the Consensus 2023, less than the 261 in 2022; the number of head sponsors and exchanges greatly reduced, 5-Block sponsors reduced from 7 to 4, 4-Block sponsors reduced from 9 to2, 3-Block sponsors reduced from 20 to 8. https://t.co/CxCSAPhIQ2… https://t.co/6BfIt2oDgu

— Wu Blockchain (@WuBlockchain) April 27, 2023
Google, Polygon Join Forces to Help Web3 Developers
Google Cloud and Polygon Labs have announced a multi-year strategic partnership.
The alliance will accelerate the adoption of Polygon protocols, including Polygon PoS, Polygon Supernets, and Polygon zkEVM, with Google Cloud infrastructure and developer tools.
Google Cloud will bring its node hosting service Blockchain Node Engine to the Polygon ecosystem. The support will aid developers in focusing on growth while retaining complete control over where their nodes are deployed, without worrying about configuring their Polygon Proof of Stake (PoS) nodes.
Alibaba Affiliate Ant Financial Explores Multichain
Ant Financial is open-sourcing its cross-chain protocol AntChain Bridge to developers across the globe.
The AntChain Bridge was designed based on the Institute of Electrical and Electronics Engineers (IEEE) Standard for Blockchain Interoperability.
Ying, technical director of AntChain, said that cross-chain technology "is essential to unlocking the full potential of Web3" and would allow for "large-scale transferring of digital assets."
During its annual Digital Technologies Developer Conference, AntChain Bridge developers demoed different NFTs on different blockchains. Developers will be able to access cross-chain systems by downloading the cross-chain plug-in on the AntChain Openlab Github repository page.
---
Metaverse & NFT News
William Shatner Drops Star Trek Themed NFT Collection
Star Trek star William Shatner has released a series of NFTs inspired by his iconic character.
A cult hero to many, Captain James T. Kirk served as the original Star Trek skipper and is the role Shatner is best known for.
Announced at Consensus 2023, Infinite Connections features two NFT collections: Cosmic Explorer and Timeless Voyager. Cosmic Explorer comprises of 2,500 NFTs displaying a Shatner 3D avatar with scientific-themed artwork. Each includes a physical action figure of Kirk, hand-signed by Shatner with a quote from the character.
Timeless Voyager includes 1,000 NFTs of 2D artwork of future tech and the cosmos. Select holders will have access to IRL opportunities, which currently remain unspecified.
"NFTs are slowly becoming more artistic," Shatner said at Consensus. "These, developed by Orange Comet, are among the most artistic that I've ever seen."
Shatner partnered with web3 entertainment firm Orange Comet, which recently raised $7 million in a funding round.
The collections went on pre-sale at 3pm PT on Thursday to coincide with Shatner's Consensus appearance. Cosmic Explorer is listed at US$499 whilst Timeless Voyager is priced at $99.
Moonbirds NFT Gets Its Own Metaverse: Monaverse
Remember Moonbirds? At one point last year, Moonbirds NFTs were all the rage, with floor prices reaching 28.99 ETH.
That was, of course, until project founder Kevin Rose announced on Twitter that both Moonbirds and its Oddities spin-off will adopt a CC0 license, effectively making use of their artwork free for all. The cynical of you all called it a "rug."
That said, the average floor price of a Moonbird is still over 2 ETH, equating to around US$4,000 in today's money.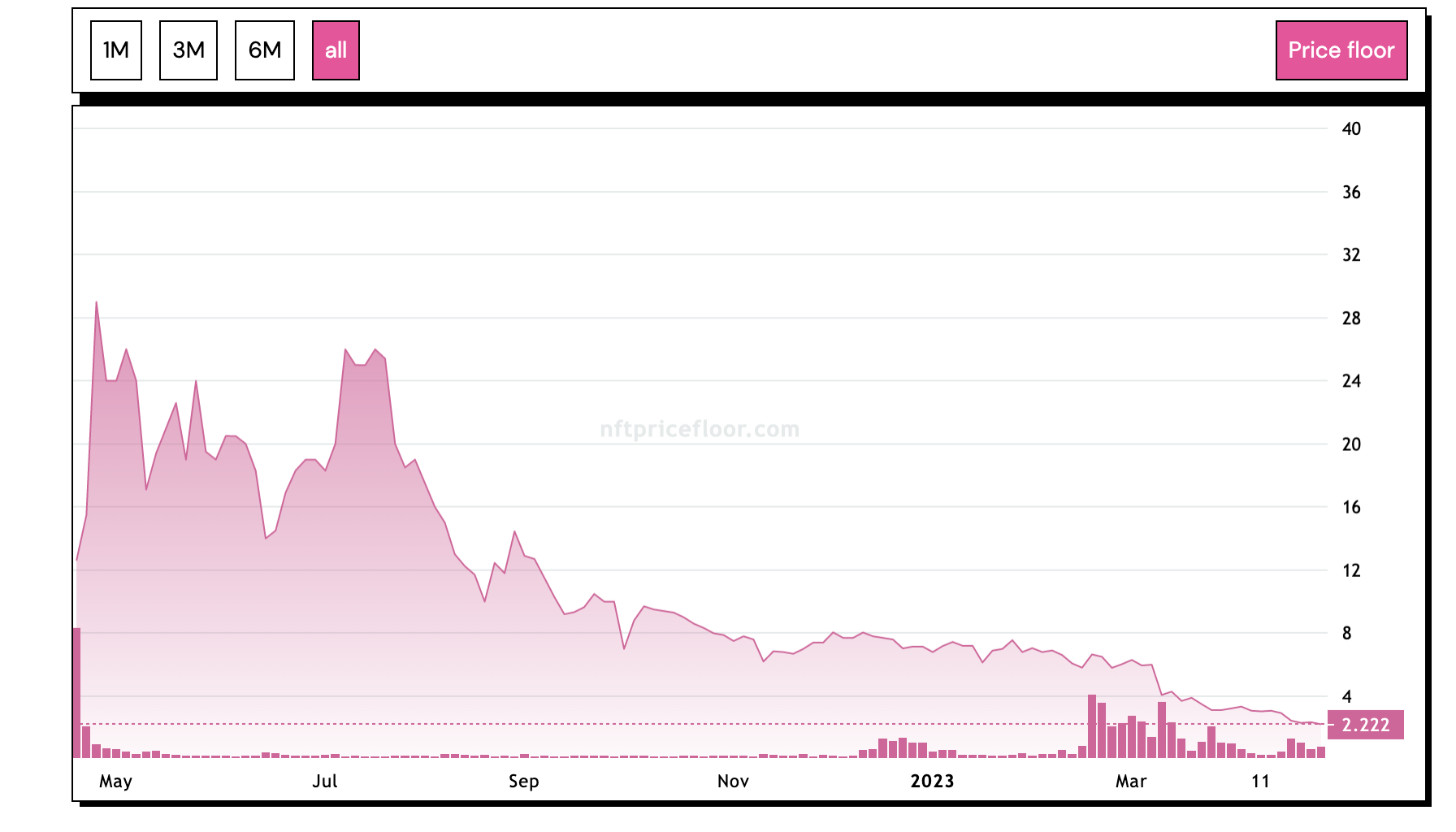 Capitalising on its relevancy and keeping the project alive, NFT collective Proof is working with 3D world-building platform Mona to create "Moonbirds Monaverse."
The Moonbirds-inspired metaverse will provide a virtual and social world for the Moonbirds community, with experiences for members including town halls, parties and reveals.
"We will continue to provide unique experiences aimed at combining immersive art and technology to our holders," Rose, who also serves as the co-founder and CEO of Proof, said in a statement. "The world Mona has created unlocks a new way for Moonbirds holders to hang out and enjoy digital art together."
---
The world of Web3 can be quite a whirlwind. Whether it's crypto news in Singapore, South East Asia or even across the globe, we understand how busy the industry is keeping you, so we kindly send out three newsletters each week:
BlockBeat for a wrap-up of the week's digital assets news
Blockhead Brief for weekend happenings as well as what to look forward to in the week ahead
Business Bulletin for macroeconomic updates and industry developments.
To avoid FOMO and access member-only features, click here to subscribe for FREE.